Marvel Studios brought their A game to Hall H this year at SDCC. Not only did they give glimpses into Phases 5 and 6 but they also shared exclusive footage of various projects. They ended on an emotional note, debuting the trailer for the final project in Phase 4, Wakanda Forever. Read on for our Wakanda Forever trailer breakdown for everything you may have missed.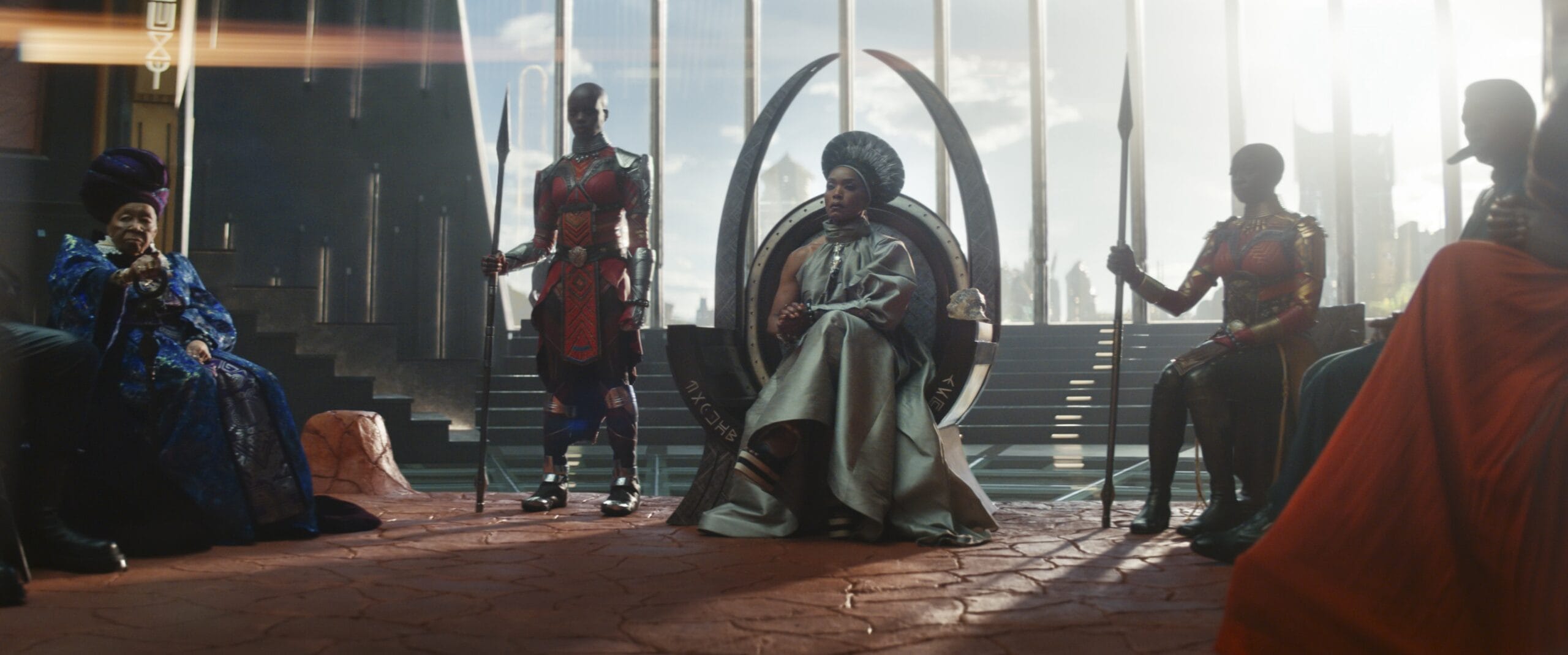 Wakanda Forever Trailer Breakdown
The song playing in the trailer is a cover of Bob Marley's No Woman, No Cry performed by Tems. If you haven't watched it yet, do that now.
Nakia is standing on a beach with an Aztec temple in the background.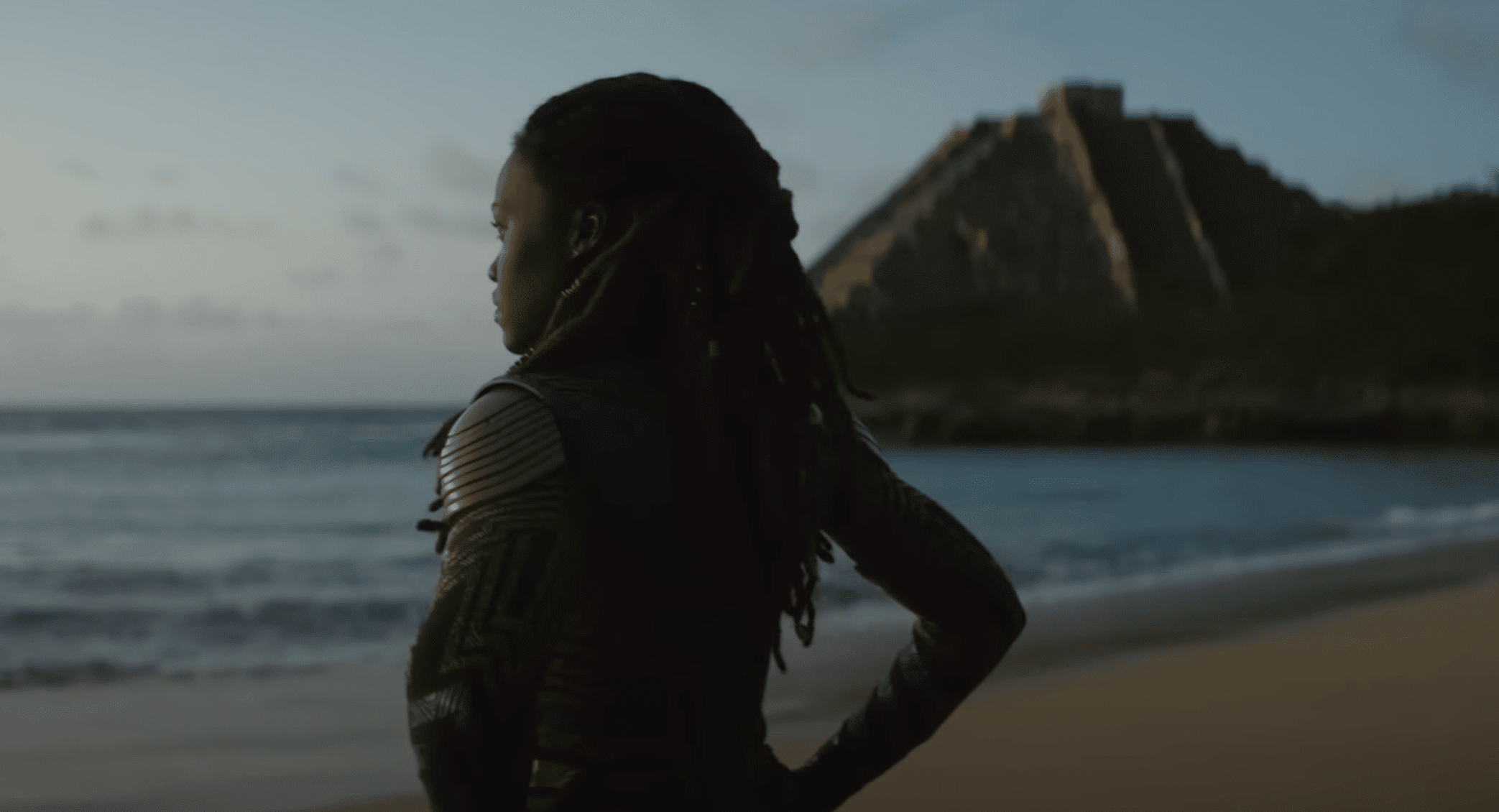 She looks like she is waiting for someone to show up, possibly Namor or one of his underlings. It is clear throughout the trailer, T'Challa's family and friends are mourning the loss of their King.
Ramonda Sits On The Throne Of Wakanda
With T'Challa gone and Shuri still inexperienced, Ramonda has taken over as Queen of Wakanda.
T'Challa's Funeral
It has been reported that Black Panther: Wakanda Forever will show that T'Challa died of a disease, rumored to be cancer. The trailer shows shots of T'Challa's funeral. In many African nations, funerals include a celebration that reminds those left behind to live while also encouraging the deceased to enter the spirit world. In the comics, Necropolis, the Wakandan City of the Dead, is where previous Black Panthers are buried. It is possible this procession will lead to that city.
Dora Milaje In The Throne Room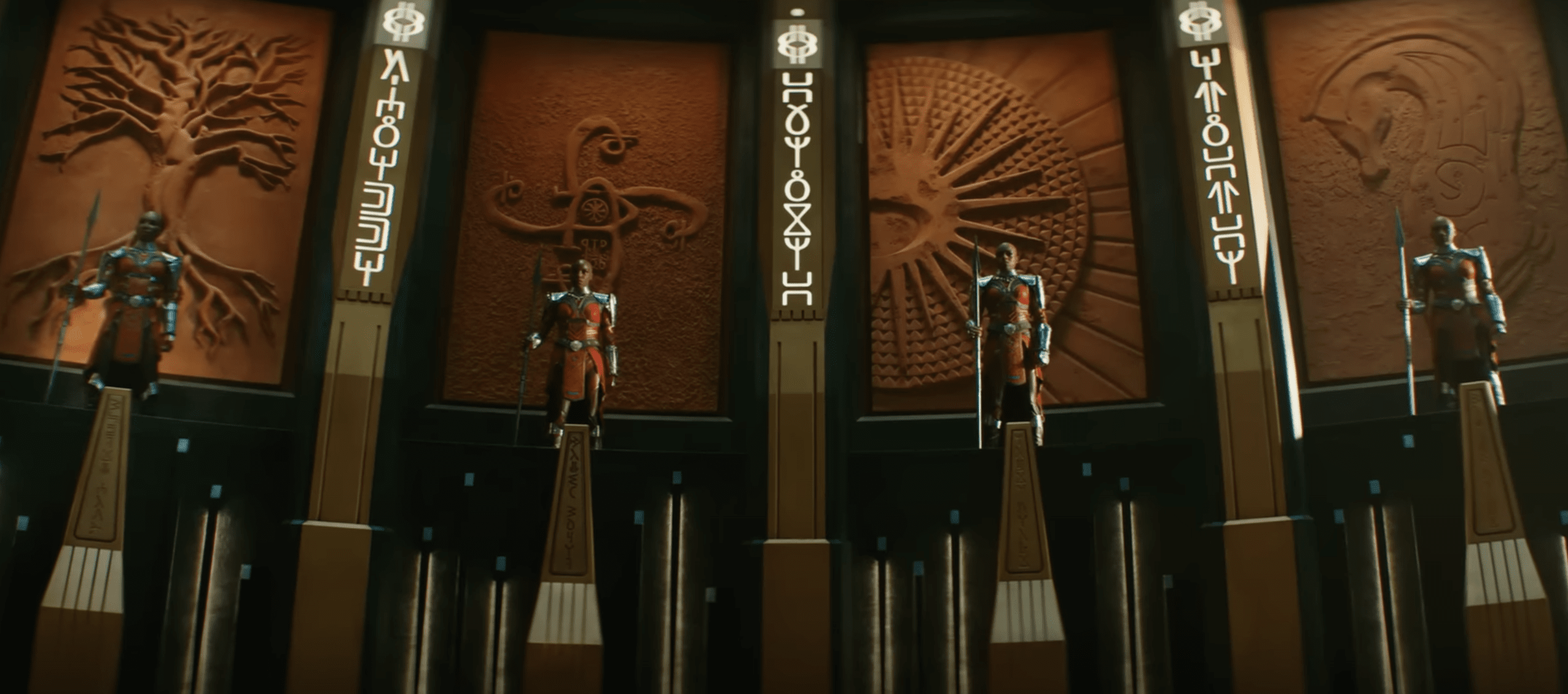 They read "T'Challa, Our Hero, In Honor…" Set photos have revealed the entire message reads: "Rest In Power, King T'Challa, Our Hero, It Was An Honor, Rest In Power."
Namor's Life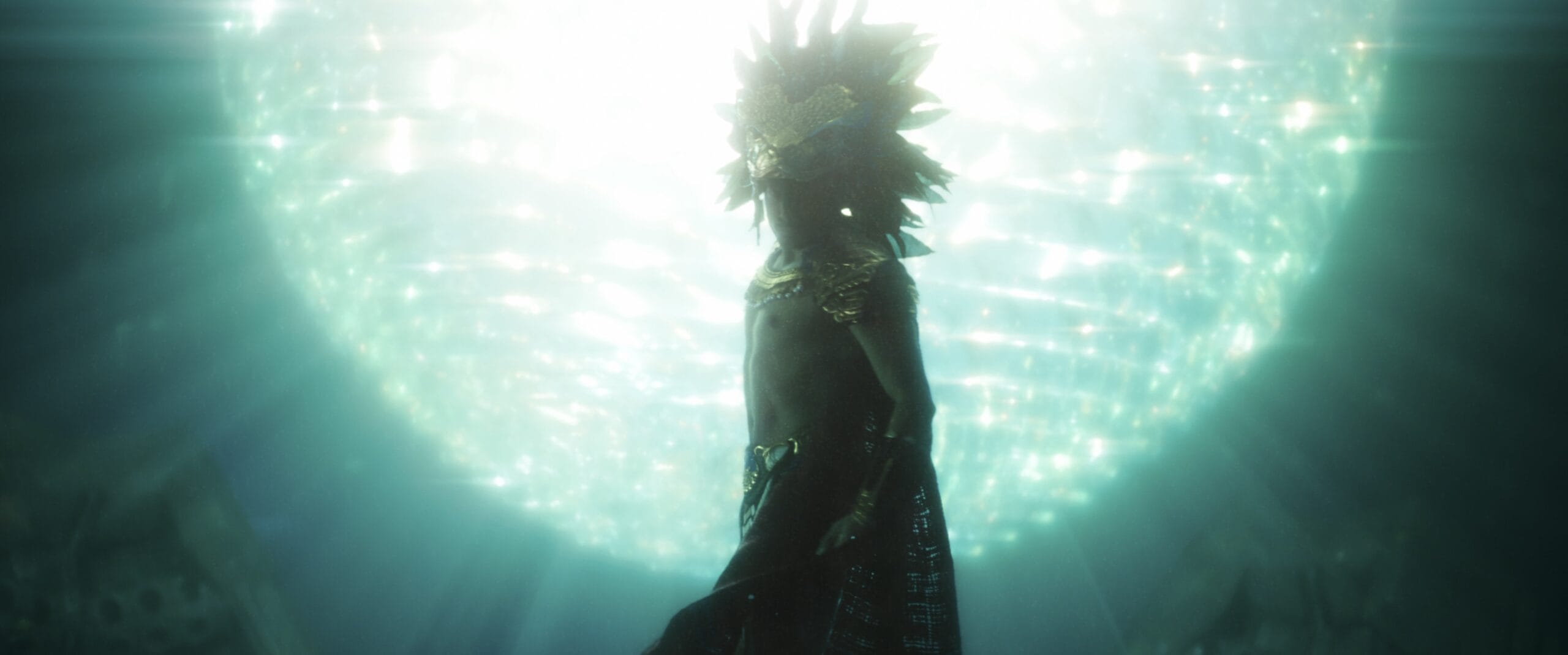 It is clear from several shots in the trailer director Ryan Coogler will be exploring the life of Namor the Sub-Mariner. He is shown being born, growing up, and wearing ceremonial garb that looks Mayan. In the comics, he was the King of Atlantis, located in the Mid-Atlantic. However, for the MCU, Feige and his team have moved them closer to South America. Tenoch Huerta will be playing Namor.
Wakanda Forever Conflict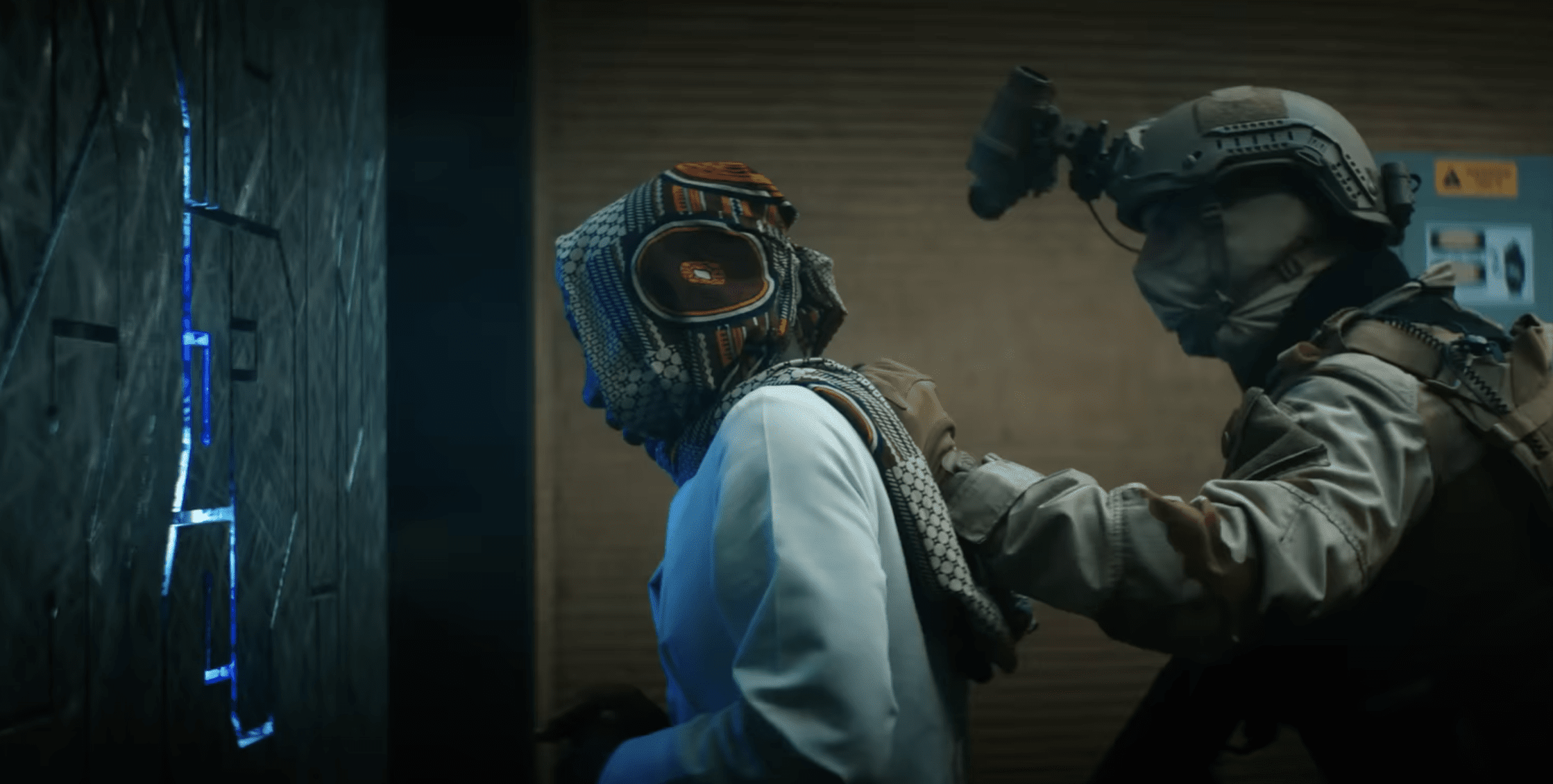 In the comics, the Wakandans and the Atlanteans have been at odds for a very long time, and it all started over vibranium. Rumors have circulated the Wakandans have discovered a vibranium deposit undersea and go to retrieve it in hopes that it mutated the flora nearby. That flora would be the key to a new "heart-shaped herb" and unlocking the powers of the Black Panther.
However, in this shot, it seems that the rig is attacked by soldiers, who force the Wakandans to handover whatever it is they have found. Who are they working for? My theory is Wakanda Forever will introduce Doctor Doom, who is known for wanting to also get his hands on vibranium.
Wakanda's Throne Room is on Fire.
Shuri stands in the throne room as it goes up in a blaze. Is this a vision or is it reality? Either way it is very reminiscent of when Killmonger torched the Heart-Shaped Herbs.
Riri Williams aka Ironheart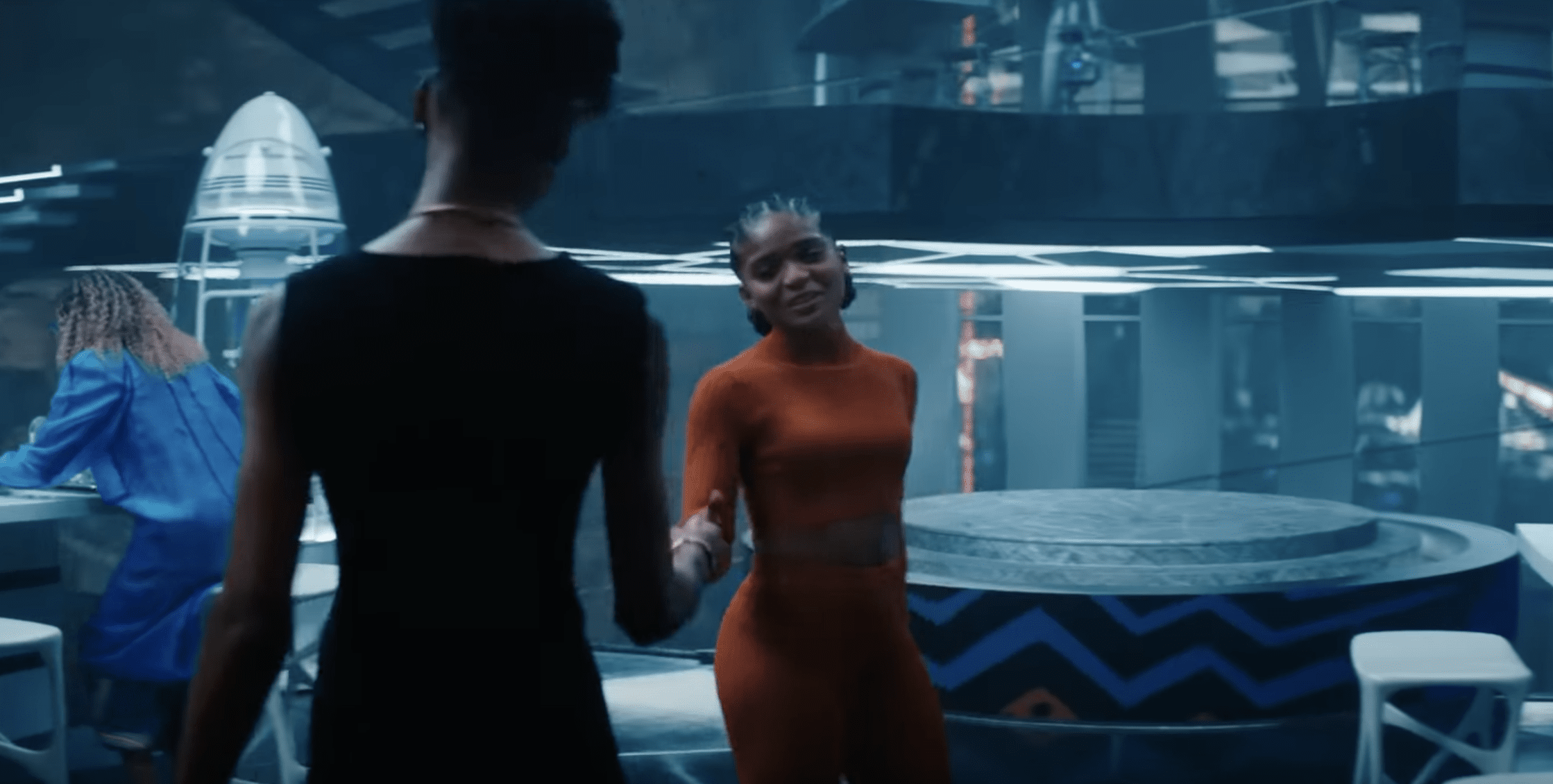 Dominique Thorne will make her MCU debut as Riri Williams aka Ironheart. She is bonding with Shuri in a Wakandan lab. Riri is a MIT super genius who in the comics, reversed engineered Tony's Iron Man suit. This could be tweaking her origin a bit, using Wakandan tech instead of Stark's. Either way they do the special handshake Shuri had with T'Challa. Her friendship with Riri may help her heal a bit after the loss of her brother.
Namor's Tragic Backstory
A young Namor watches with his people as a house burns and bodies lie dead around it. This is likely the home his parents shared and it appears they were attacked. In the comics his father was a human and his mother was from Atlantis so it makes sense they would live on land. Seeing something like this as a child would give him cause to distrust the surface world and anyone who lives there.
The Return of M'Baku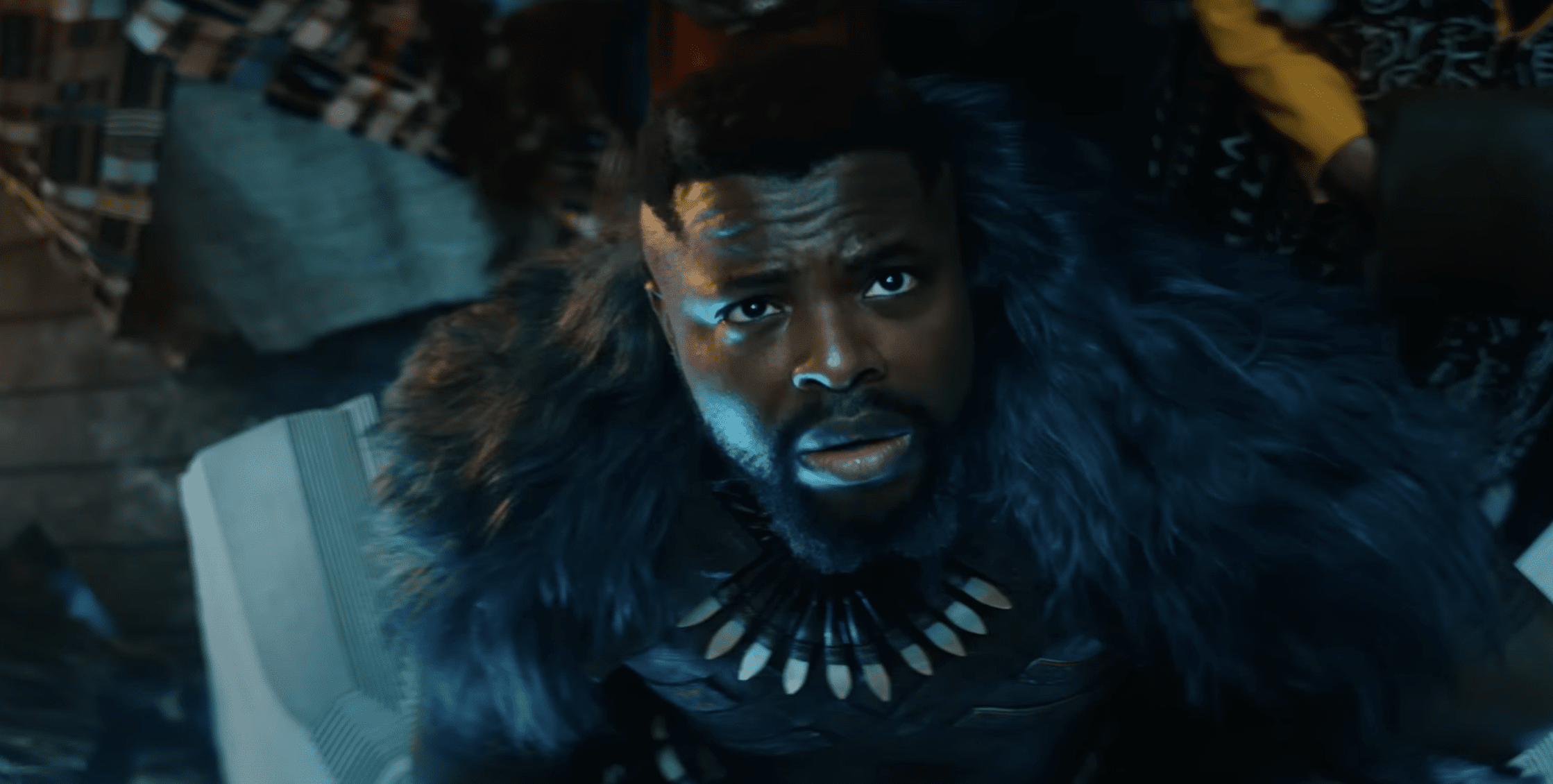 The Wakandan ships are shown traveling to the fortress of M'Baku, the leader of the Jabari. We see in the trailer, M'Baku and the Jabari are helping to protect Wakanda from threats.
Does Shuri Die?
When Queen Ramonda enters a chamber to speak with what appears to be leaders from all over the world, she makes an impassioned speech about her country and her family. She says "My entire family is gone!" There are a few possibilities here. One, Shuri could have gone missing and is assumed dead. Two, she actually dies in the film. Third, and the most likely, this is actually a flashback during The Snap. Shuri was one of the ones confirmed missing by the remaining Avengers.
Mural to T'Challa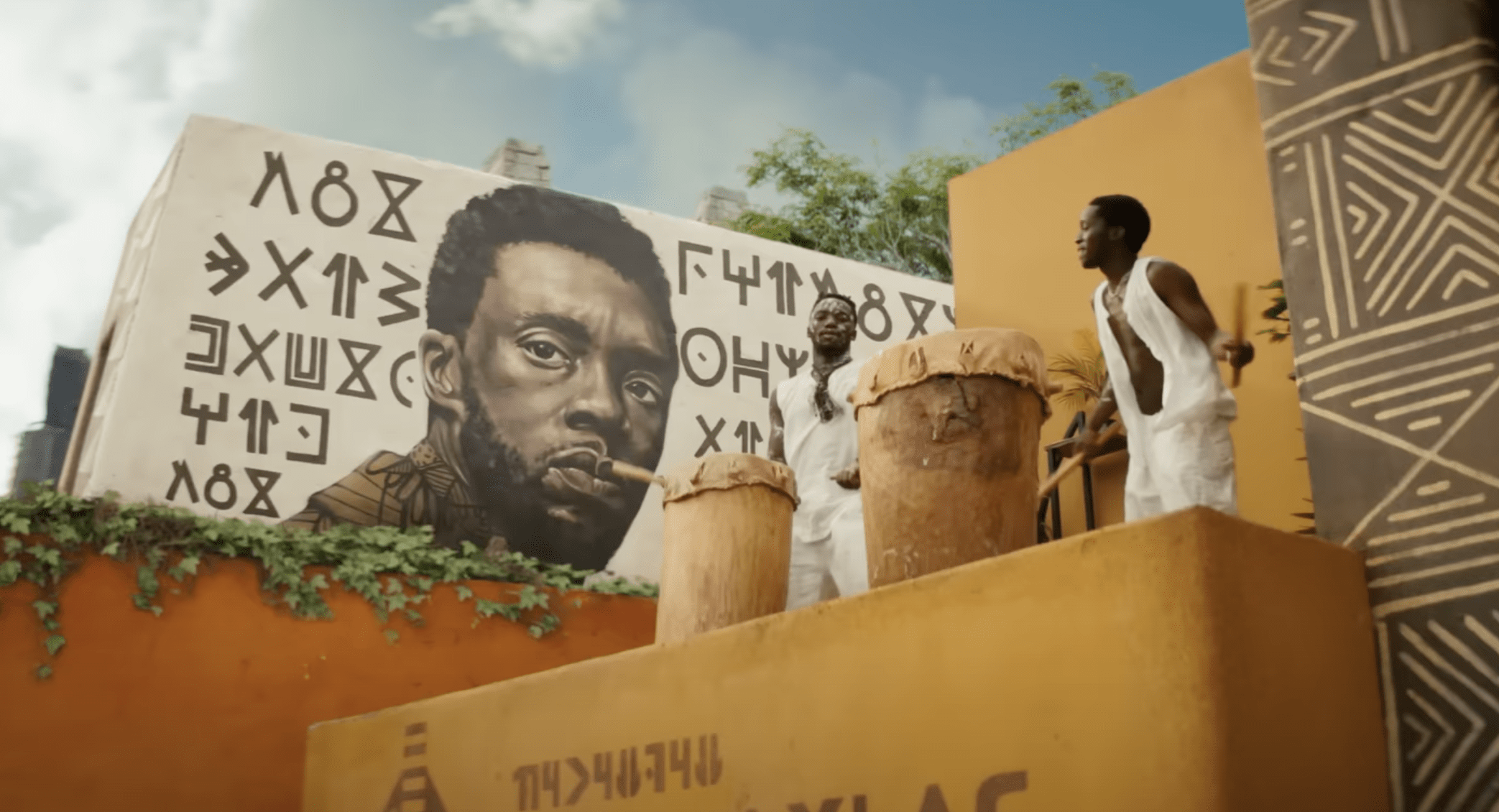 There is a mural to T'Challa shown that reads: "The King lives and the panther… forever in us." As T'Challa explained. Wakandans believe death is not the end but simply a stepping off point into something new. With both the Egyptian afterlife, The Duat, shown in Moon Knight and Valhalla in Love and Thunder, it will be interesting to see if any mention is made of these ethereal planes.
Namora and Attuma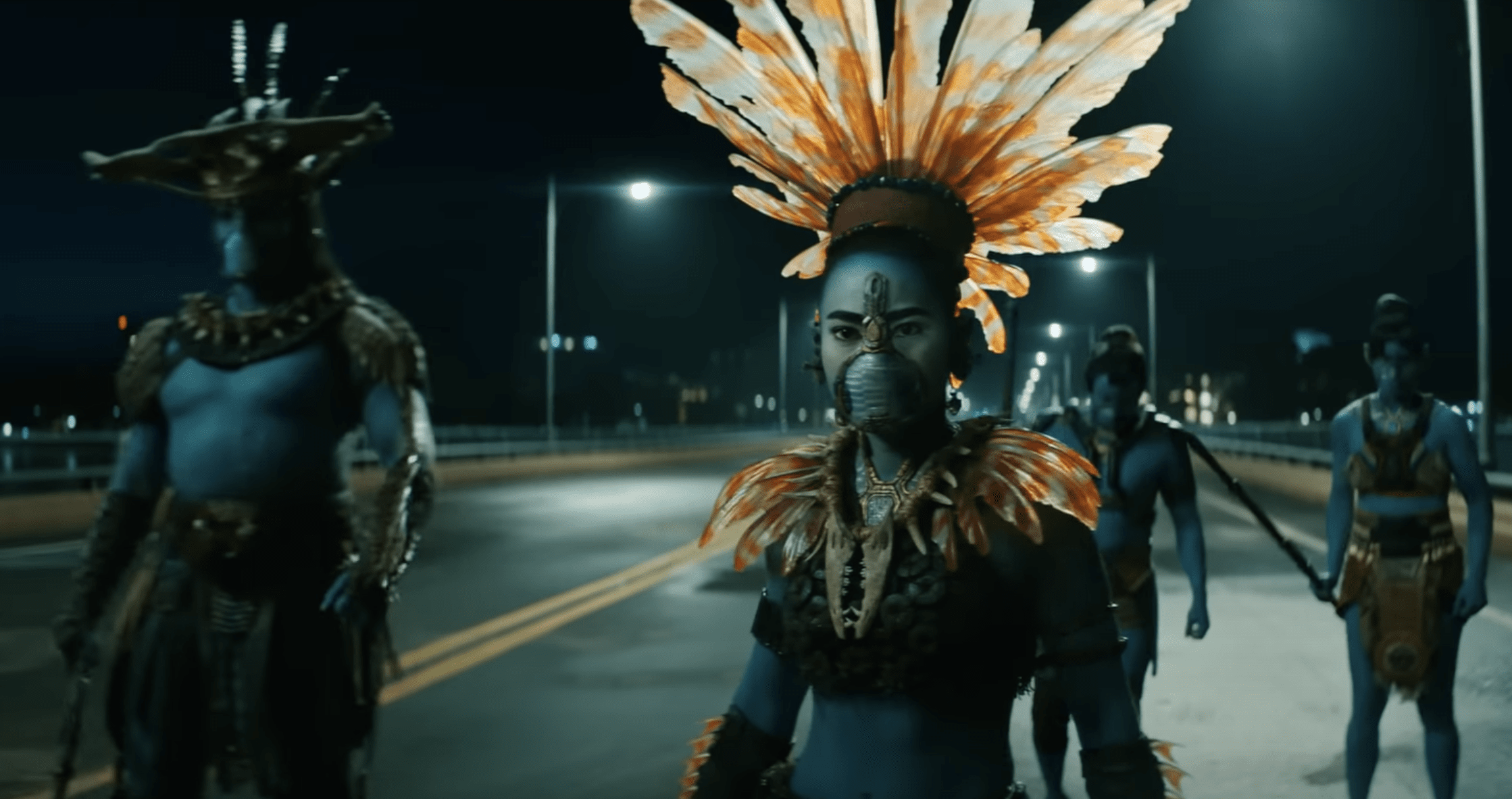 Namora is a cousin to Namor and also a mutant. Her outfit here resembles that of Chalchiuhtlicue, the Aztecan water goddess. The man standing on her right is Attuma, an Atlantean warlord who is not a fan of Namor. In fact he wants the kingdom for himself.
Everett Ross and The Government
Martin Freeman is back as Everett Ross. Given his position with the government and his feelings towards Wakanda, he may find himself at odds with whatever orders he has been given. In the comics, he was asked to advise on a US invasion of Wakanda, which he advised them not to do. They didn't listen however. Perhaps it was his superiors and not Doctor Doom after the ship in the ocean. I still want to hold out hope for Doom though.
Later in the trailer the FBI is shown cornering someone who is comes out of the building on a motorcycle. Clearly the government is up to something.
Riri Forges Her Ironheart Armor
This portion of the trailer is reminiscent to Tony Stark forging his first armor in Iron Man. The heart of her armor is punched out, which forms the backing for her own Arc Reactor.
Namor Attacks Wakanda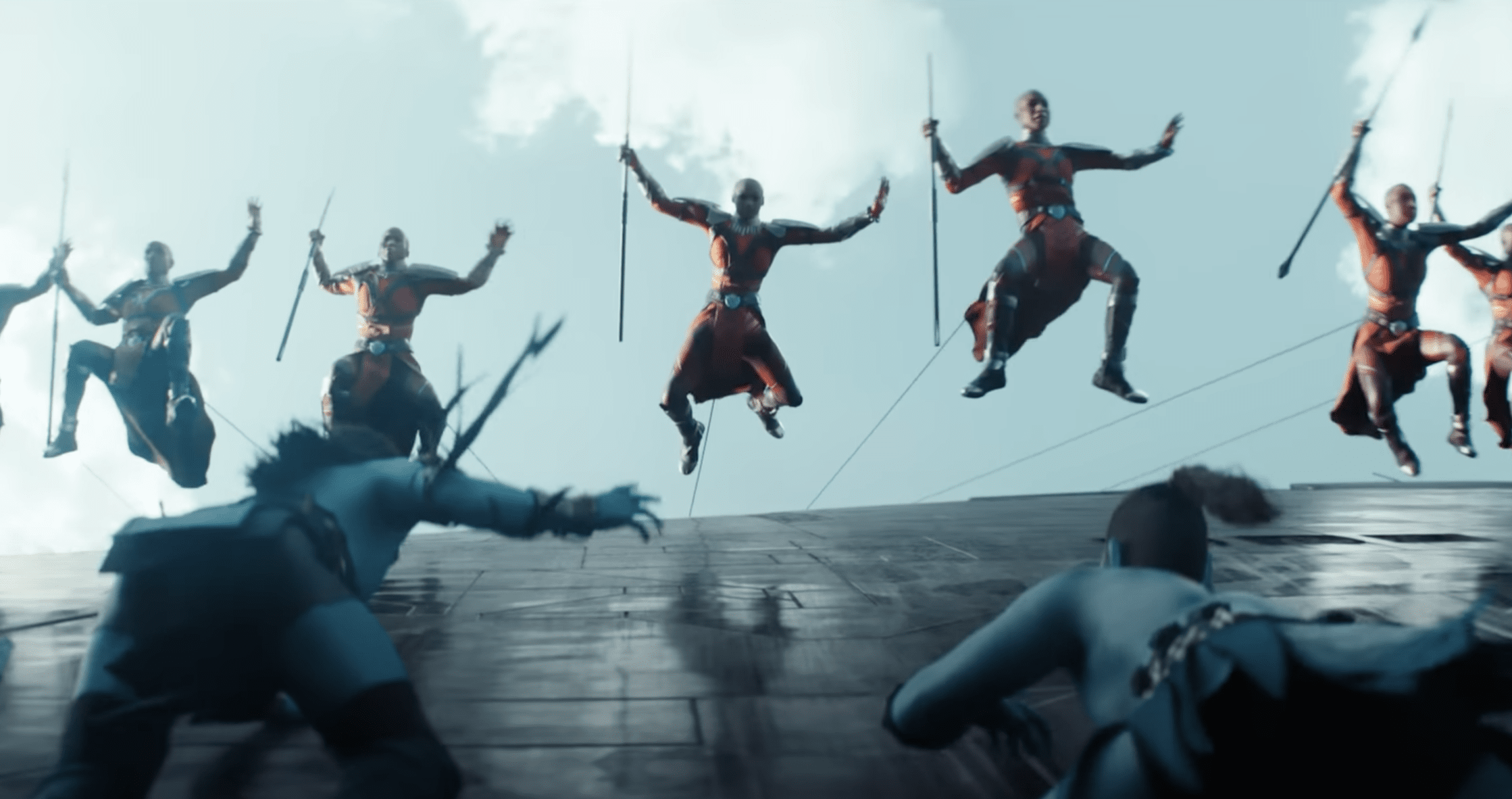 There are several shots that show Atlantis is at war with Wakanda, presumably over what happened out on that ocean rig. The Wakandans, including M'Baku, are trying to defend themselves by air and land in an attempt to stop the invading Atlanteans.
Wakanda is later seen ravaged by floods. This is similar to the 2012 Avengers vs X-Men event when Namor, with a portion of Phoenix's power, drowns Wakanda. Although the two sides eventually relaxed a bit, the animosity never really ended. T'Challa and Namor's conflict continued through to Secret Wars which a film adaptation is confirmed to be the final film of Phase 6.
One of the final shots shows the Dora Milaje fighting the Atlanteans.
Aneka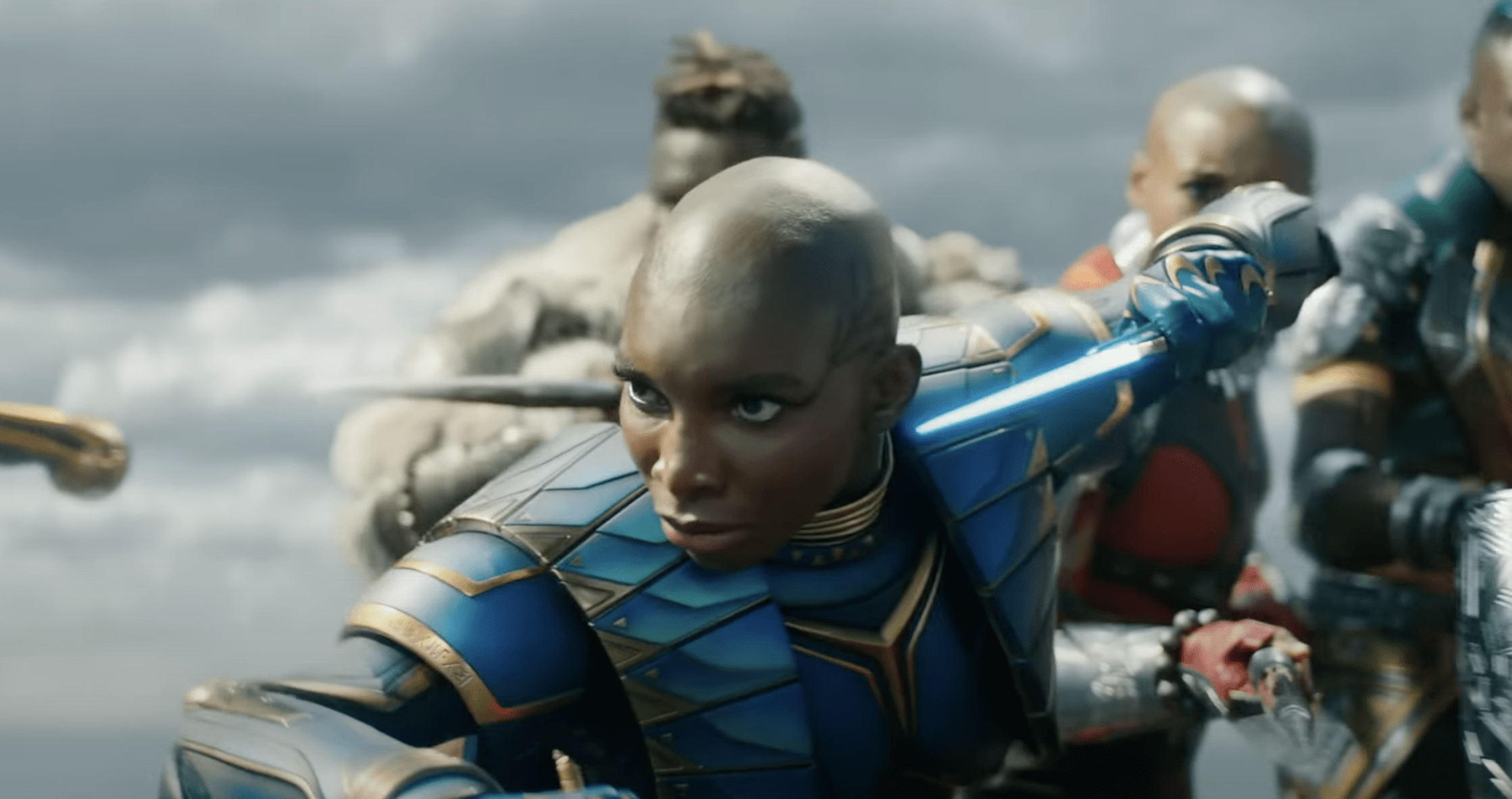 Michaela Coel will be playing Aneka, a former Dora Milaje trainer who, along with Ayo is the best of the best. The pair are known in the comics to wear the Midnight Angel Armor and help those in need, vigilante style. In the trailer, Aneka is definitely wearing the Midnight Angel outfit.
Namor Takes The Throne of Atlantis
Right after the Throne room of Wakanda is shown flooded, Namor descends into the depths to take the Throne of Atlantis.
A New Black Panther
The final shot confirms that someone will be the new Black Panther. It is expected to be Shuri, as she is known to have the name in the comics. But with the heart-shaped herb destroyed, she will either have to find a new source (i.e. the underwater expedition) or somehow synthesize the effects of the herb. Either way, she looks fierce in the brief shot we get here.
Black Panther: Wakanda Forever will be in theaters November 11, 2022.