Prey, the newest film in the Predator universe, is taking audiences back to where it all began. Amber Midthunder and newcomer Dakota Beavers were thrilled to join the franchise even if director Dan Trachtenberg's way of telling them was a little cryptic.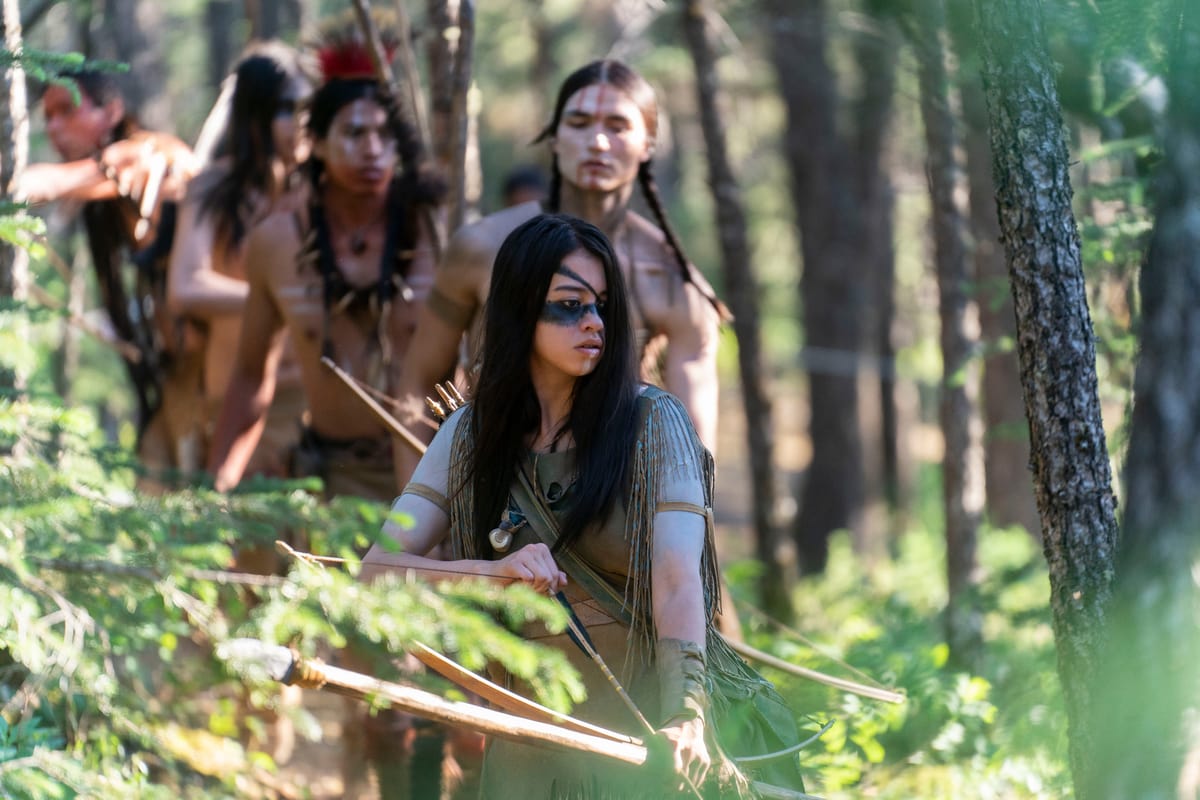 Prey Interview: Amber Midthunder & Dakota Beavers
Set 300 years ago in the Comanche Nation, Prey follows Naru (Amber Midthunder), a formidable huntress as she tries to earn the right to be a hunter in the tribe. No one thinks she can do it except her brother Taabe (Dakota Beavers), who reluctantly encourages her despite not wanting to see her hurt. But when their people are attacked by the technologically advanced Predator, Naru must rise up to be the hero they need. It will take all her skills to track it down and end its hunting days once and for all.
Amber Midthunder is no stranger to action (if you haven't, you definitely need to watch her in Legion) and in Prey she takes center stage to deal with the threat of the Predator. Dakota Beavers is a newcomer who is definitely poised to make his mark on Hollywood. In an interview with them and director Dan Trachtenberg they shared what it felt like joining this franchise and the quirky (read: nerdy) way Trachtenberg told them they got the part. By the way, I say nerdy with love because he did something I could see myself doing. "Fluent in movie quotes" is in my Twitter bio after all.
RELATED: Interview: Joey King and Le-Van Kiet Talk The Princess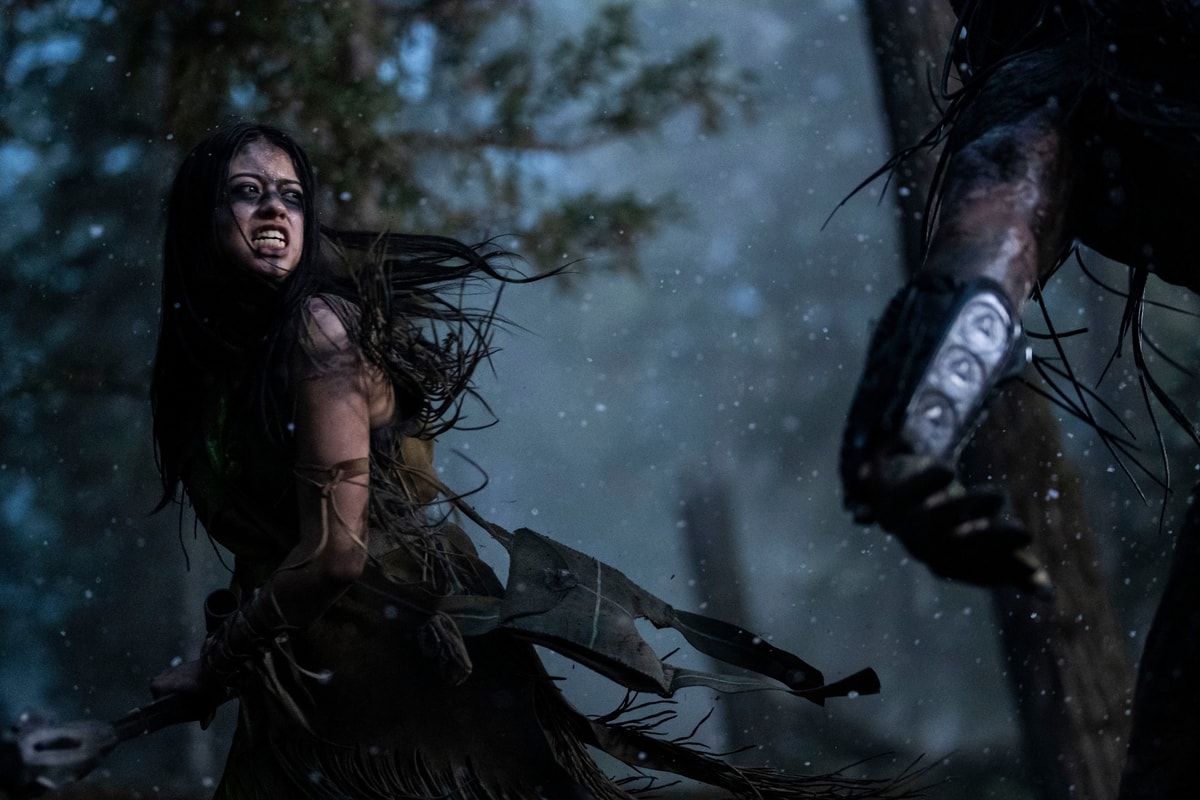 Dakota, this is not only your first film but it's part of an iconic franchise. How did it feel to get cast in Prey? Were you a fan of the Predator series before this movie?
Dakota: It was absolutely mental. I didn't even know what it was until I did the audition. I had seen the first one, and I thought it was wicked, but I hadn't watched it habitually. When I figured out it was a Predator movie, I was kind of afraid to watch 'em 'cause I didn't want to psych myself out until Dan told me I got the part. Then I just went and watched them all again and I was like, oh, my gosh, this is pretty insane. I'm mind blown forever.
On the other hand, Amber found out what she was auditioning and she shared how it made her feel.
Amber: I auditioned for this movie, originally, in early 2020, pre-pandemic. Then it disappeared and then it came back. Somebody said this movie is back and I think they want you to audition again. Somebody told me it was Predator and I cried. It wasn't even good tears, it was like scared tears. Just at the concept of how big everything I think seemed.
The previous Predator films are packed full of action sequences and Prey is no exception.
Amber: When I read the script for the first time, I remember reading like 30 straight pages of action.We did a four-week Boot Camp before we started shooting, [including] weapons training, Comanche-style archery, spears, tomahawks. Probably the scariest thing was the river, because of the idea of live water. It was summertime, but it was glacial runoff water so it was so cold. For five days, I would wake up [and get into the] ice bath.
Dakota: Yeah, it was wicked. I told Steven McMichael I wanted to do all my own stunts if I could. And thank goodness, he let me. For me, horse riding was just the best thing ever.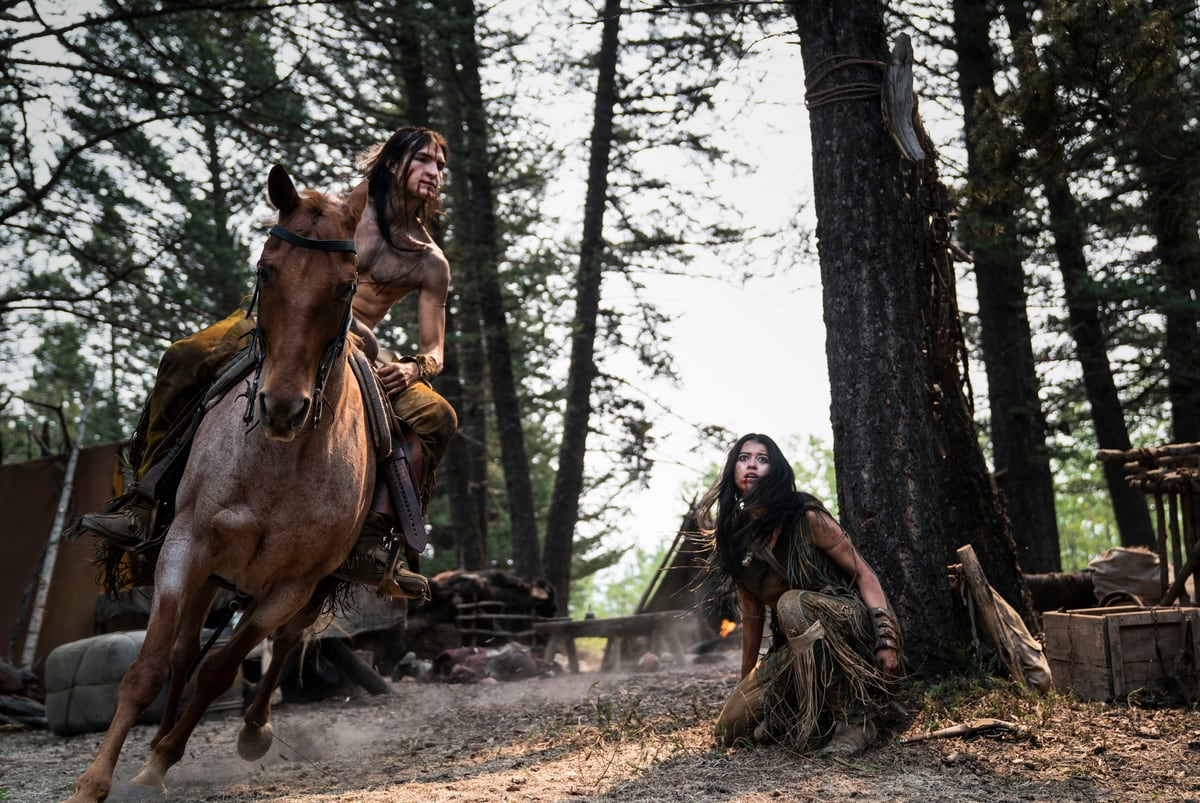 But Dan knew he wanted both Amber and Dakota on the film. And he decided to tell them in a special, Predator kind of way.
Dakota: [LAUGH] What was it you said? He Facetimed me and he said, do you have time… Is it you have time to bleed?
Dan: I said, what do you have time for or something like that.
Dakota: Oh, yeah. And I was like, I got time for anything, man. [LAUGH]
Dan: I was like no, the proper response is I ain't got time to bleed.
Amber: I had a whole riddle. Dan, also FaceTimed me. And he said… What did you say? If you had to get somewhere but you couldn't use a car…
Dan: Or a plane.
Amber: Or a plane…
Dan: Or a train.
Amber: Or a train, what would you do? And I think I said, hang glider. 'Cause you were like by air. And I was like, hang glider. And you're like, no, it has an engine. I was like, a hang glider with an engine?
Dan: [LAUGH]
Amber: And you were like, no, the answer was…
Dan: Get to the choppa.
Prey will be available to stream on Hulu August 5, 2022.