Andor not only tells the story of Cassian Andor but it also explores the growing Rebellion and that means a few familiar faces will also be returning to the galaxy. One of those is none other than Mon Mothma herself, Genevieve O'Reilly, who is ready to show fans a different side of the Senator's intriguing life.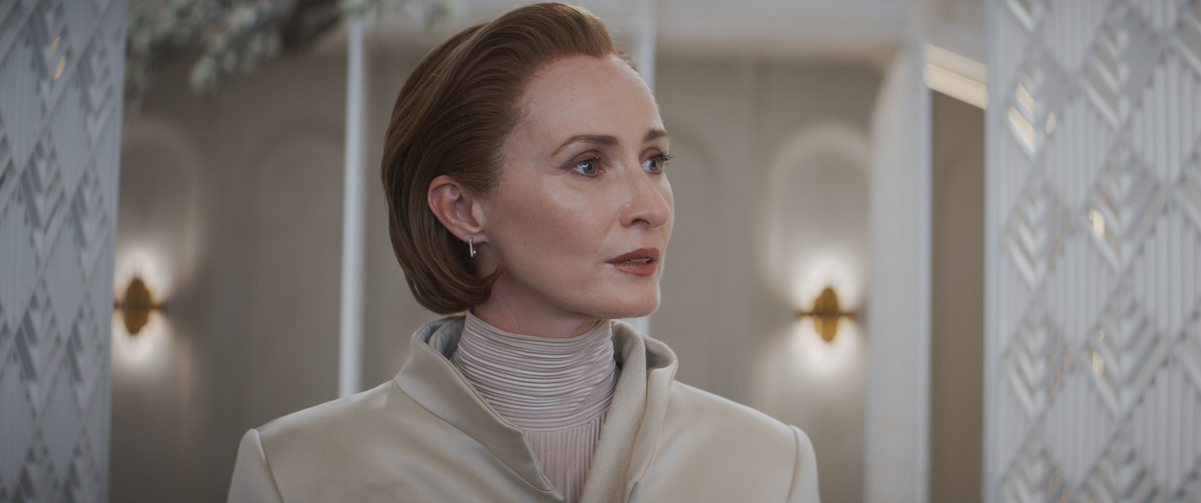 Genevieve O'Reilly Talks Mon Mothma in Andor
Andor follows the story of Cassian Andor (Diego Luna) and dives into the seedier side of the Rebellion, focusing on the spies and secret soldiers who made it possible. When audiences met Andor in Rogue One he was instantly intriguing. Where did he come from? Why was he willing to kill a fellow Rebel instead of looking for another way like most heroes do? Andor sets out to answer those questions as it explores his past and the dangerous era that shaped him into the hero we meet in Rogue One.
Mon Mothma is no stranger in the Star Wars world but for all we have seen of her there is still so much to learn about this fearless Senator and leader of the Rebels. After reading Tony Gilroy's script, Genevieve O'Reilly was excited that this series would show a different side not only of the Rebellion but of her iconic character. Andor will be a peek behind the curtain into Mothma's life, allowing fans to learn more about the many facets that made her into the woman, the Rebel, and the Senator we all know.
RELATED: Diego Luna On Andor And Coming Back To Tell Cassian's Backstory
During the global press conference, O'Reilly recalled what excited her most about coming back to this character. "We've met Mon Mothma before in different versions of the Star Wars storytelling, and each time we've met her, we've met this kind of composed, regal, dignified woman who often, like with Cassian in Rogue One, [sends] people out on a mission. I think what's extraordinary about how Tony has written Andor and where he has chosen to begin this story is so very different to where we find Mon Mothma in Rogue One."
Although she is still conducting missions, this time is different O'Reilly reveals. "She is still that very dignified senator. But for the first time, we get to see the woman behind the role. We get to see a private face of Mon Mothma. We get to flesh out not just the senator, not just the would-be leader of a Rebel Alliance, but also the woman."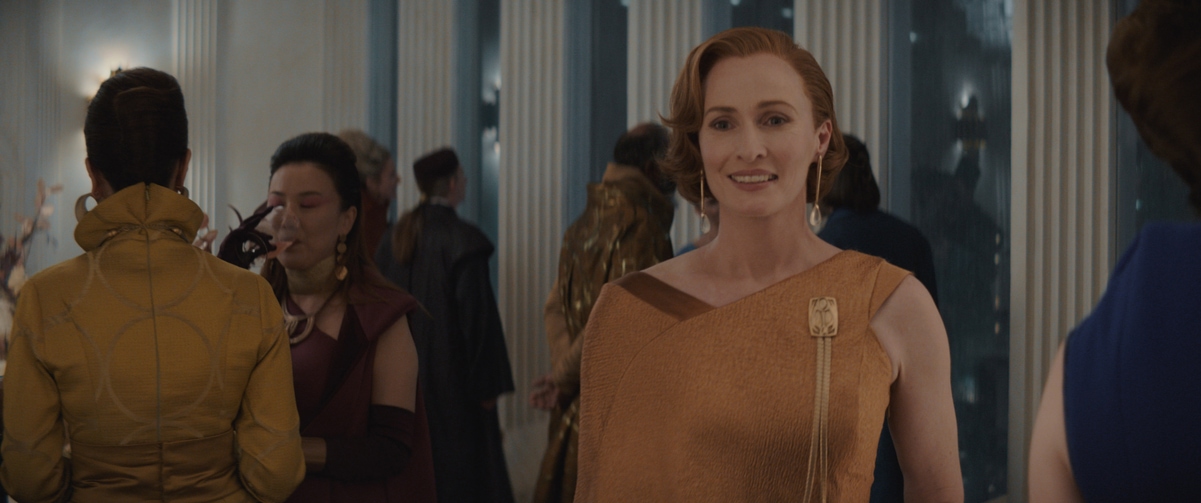 O'Reilly went out to share how Mon Mothma will be different from the previous times fans have seen her in Star Wars. "I think the most exciting thing about Mon Mothma is the bravery and where Tony has decided to begin. We meet Mon Mothma in a place we've never seen her before. We meet a woman steeped in the Empire, navigating a very male-dominated Empire with a very powerful Emperor Palpatine at the top of it. Previously, in Rogue One or at other times, we've seen her surrounded by people with different opinions but with like-minded Rebels. We find her in Andor very alone, living in a world of orthodoxy and construct. We see a woman who has had to navigate her ideals and her beliefs within systems of oppression. We find her in a bit of a gilded cage."
That may sound a bit ominous but O'Reilly is thrilled for fans to follow along. "What I'm excited for is for us to travel that story with her. To journey with her as a woman finding her voice, reaching for voices that are fighting for similar things. Finding community [and] finding collaborators to be able to eventually be the leader that she becomes in Rogue One."
The first three episodes of Andor premiere on Disney+ September 21.