Prey pays homage to its predecessor while delivering something fresh. The way it balances raw action with suspense, getting back to the basics of the franchise, makes it the best Predator movie since the original.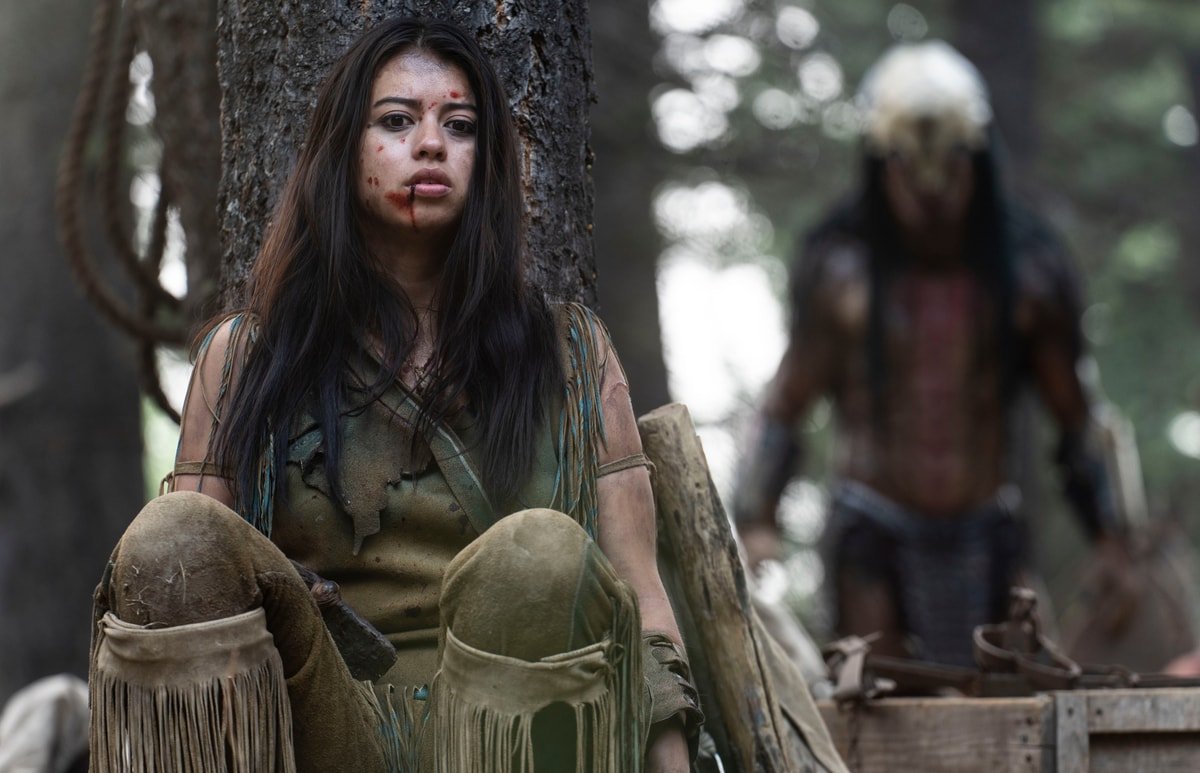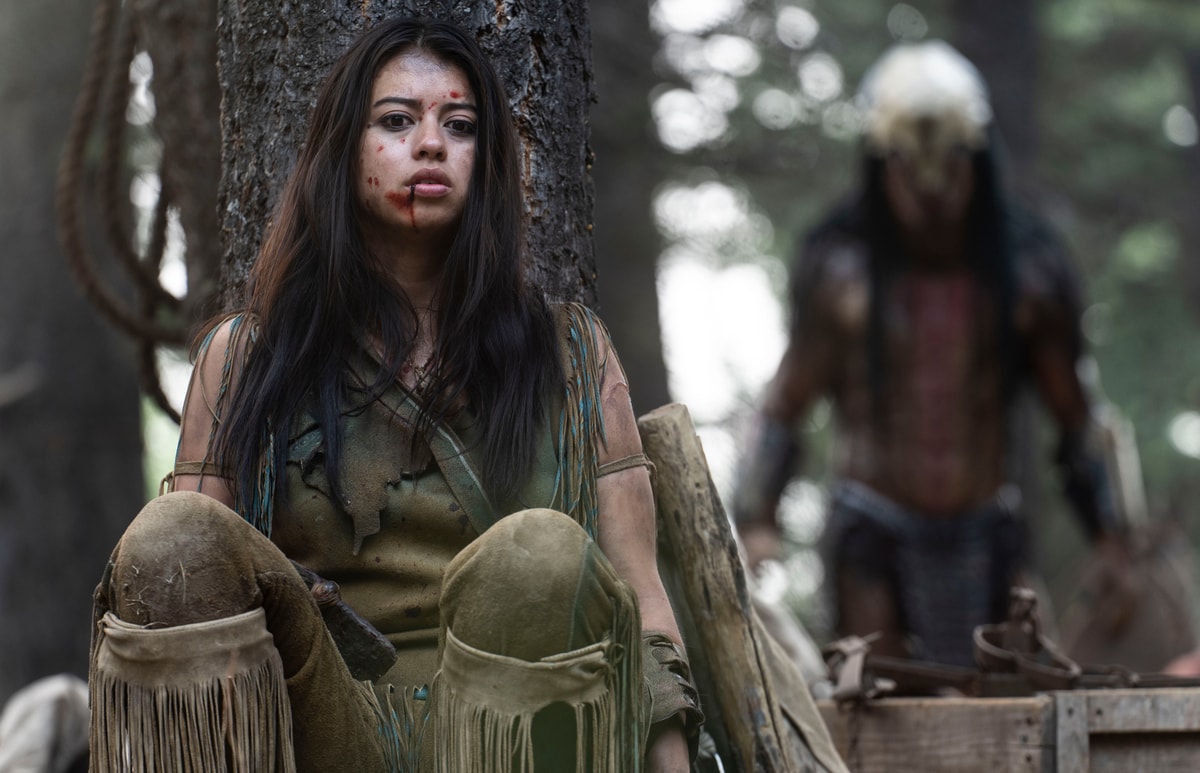 Prey Movie Review
In 1719 North America, Prey follows the story of a young woman, Naru (Amber Midthunder) a member of the Comanche Nation, who seeks to join the ranks of the warriors and hunters in her tribe. Constantly in the shadow of her older brother Taabe (Dakota Beavers), she feels the only way to prove herself capable is by completing the kühtaamia, the big hunt — a rite of passage. She gets her chance when a mountain lion attacks but the hunt for the big cat reveals a far more dangerous predator, one that only Naru seems to notice. In order to protect her tribe from this new threat, she sets off to hunt the Predator (Dane DiLiegro), armed only with a few weapons and her sharp wits.
Prey goes back to its roots and pays homage to the 1987 film while delivering something fresh. It is a lean action thriller that forgoes the overstuffed visuals so prevalent today for something that is raw and enticing. Midthunder's Naru and the classic bloody feast for the eyes make this the best Predator movie since the original.
RELATED: Prey Interview: Amber Midthunder & Dakota Beavers On Joining Predator Film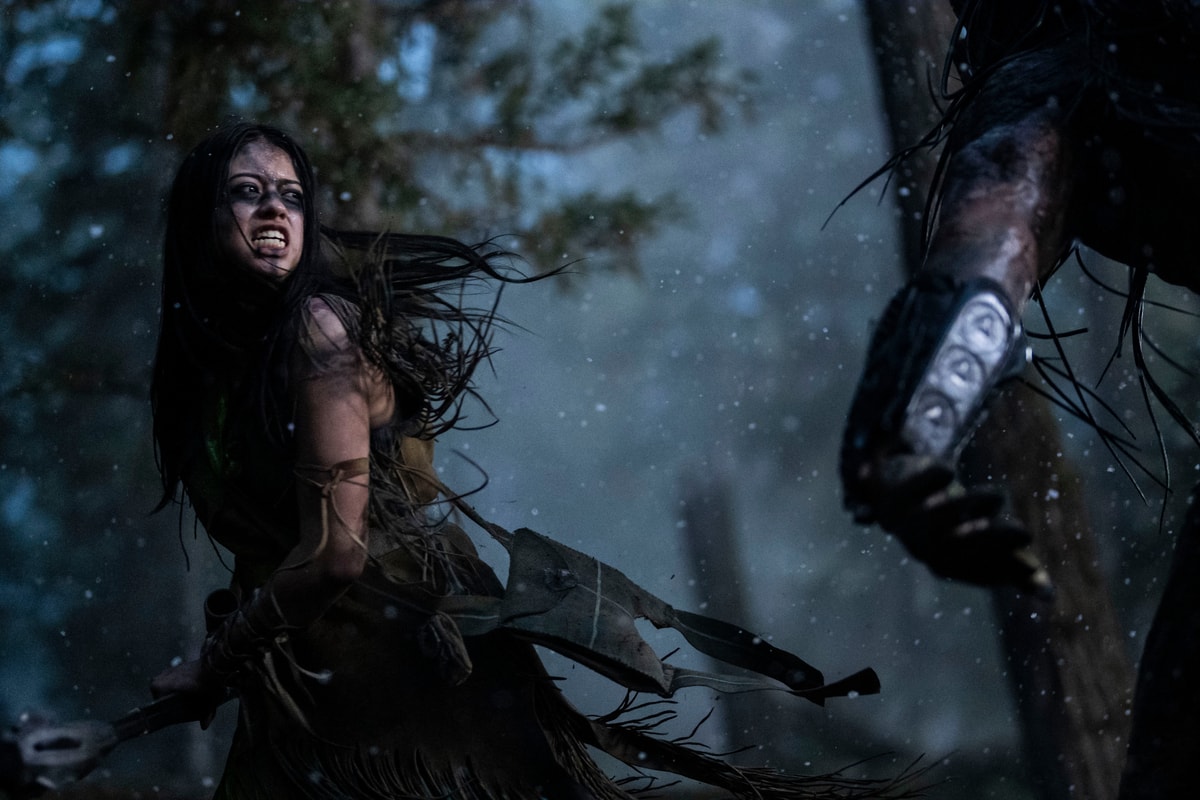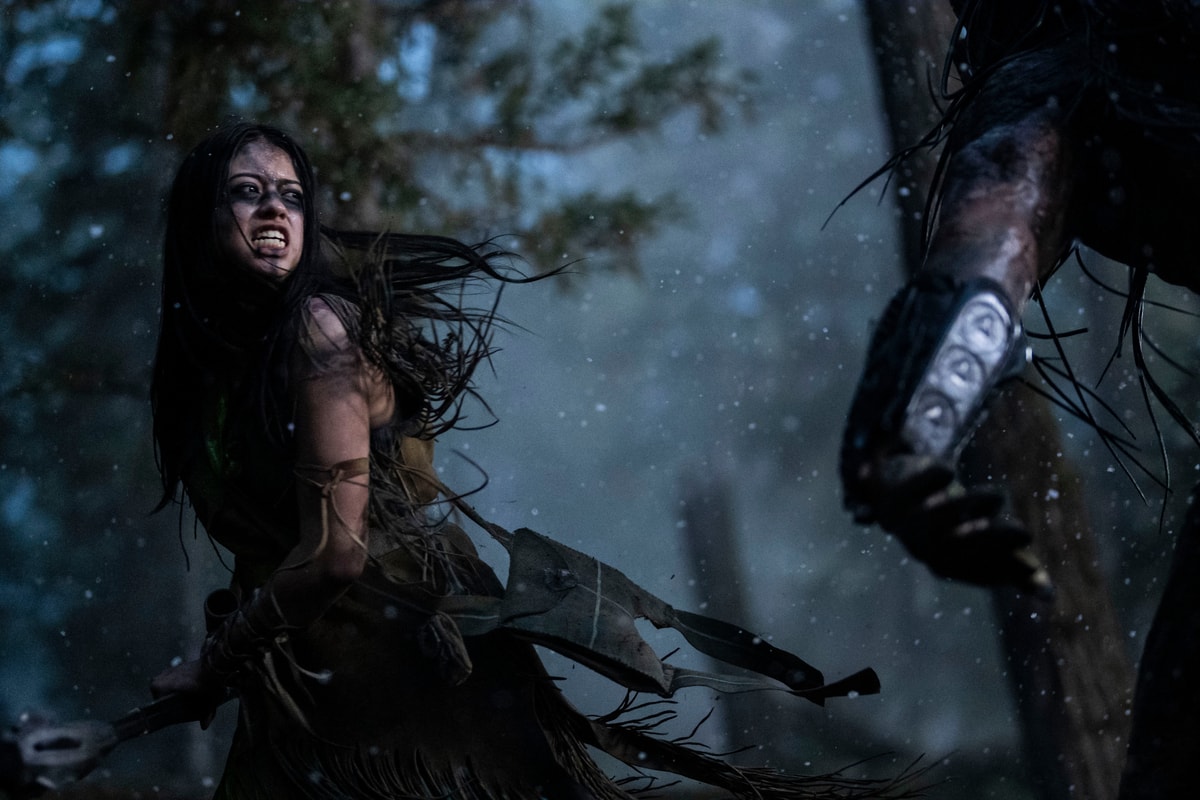 Director Dan Trachtenberg knows how to play the suspense game, just watch 10 Cloverfield Lane, and Prey is no different. This time his titular hero finds herself in the massive wilderness rather than a bunker, yet he still manages to make certain moments feel closed in and foreboding, especially as Naru battles the Predator and other wildlife. By sticking to more pared-down visuals, Trachtenberg showcases the beauty of the location while amplifying the terror felt when the Predator comes out to play. The tension has built so much that by the time Naru encounters the Predator it feels like a damn breaks that sweeps us into one bloody confrontation after the next. It will leave you breathless.
But what really makes this film standout is the brilliance of Midthunder's performance as Naru. She is a force to be reckoned with, making her the perfect person to face off against the sinister Predator. Anyone who has seen her in Legion knows Midthunder can handle the physicality of a role like Naru. She is formidable, curious, and fierce, making her someone Schwarzenegger's Dutch would be more than happy to have on his team. Her desire to protect her tribe as well as her bond with her brother add just the right amount of emotional weight. Beavers and Midthunder have a natural chemistry that will have viewers hoping they both make it out in one piece.
DiLiegro's Predator of course won't make survival easy for anyone. The way in which he moves and fights is almost like a dance, albeit a terrifying one. It can be difficult to convey emotions and rage when you are inside a suit but DiLiegro pulls it off, Kevin Peter Hall would be proud.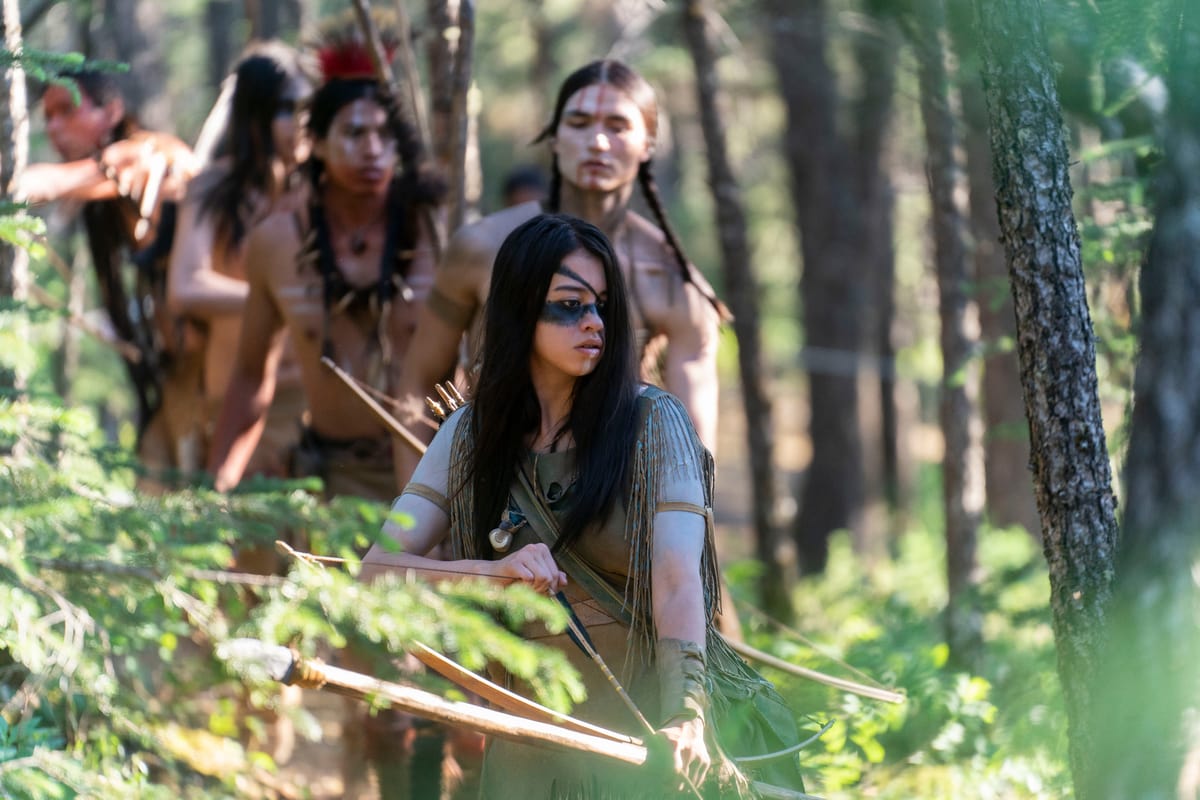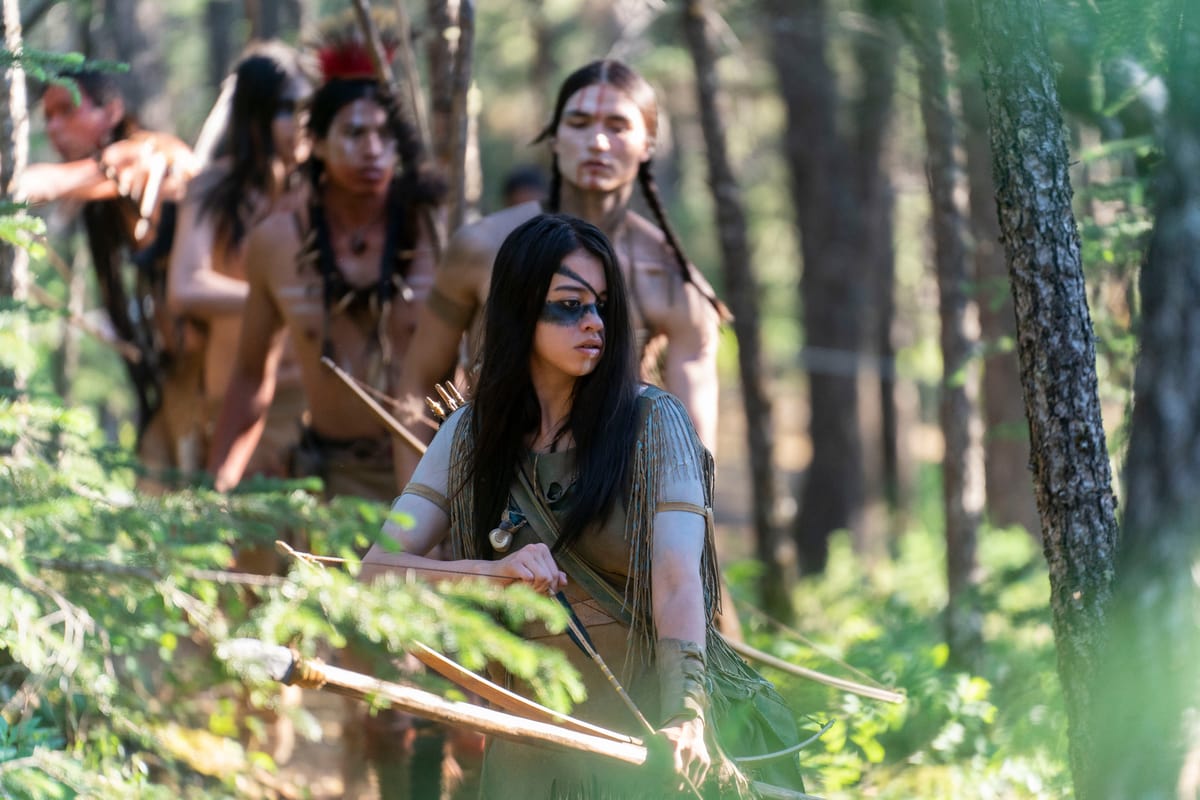 Another win for Prey is producer Jhane Myers who was brought onto the project to ensure that the film's representation of the Comanche would be accurate and not stereotypical. Various aspects of the tribe's culture are infused within the storytelling, showcasing what makes the Comanche Nation unique. Plus, not only is Comanche language featured heavily throughout the film but a Comanche-dubbed version of it will be available upon release, the first of its kind. Seeing Indigenous people and specifically a woman take center stage is a refreshing change of pace from the genre's dependence on white male leads.
For fans worried that Disney would dampen the gore of the R-rated IPs it inherited after buying Fox, Prey is here to ease your minds. Like The King's Man, it does not shy away from the carnage that pervades the Predator franchise. What it does do is raise the bar for the quality of the writing. Sure blood and guts are great but audiences need something more to go with them. Tell a story that makes us care about the protagonist and then by all means, slash away.
It is rare that a prequel made so many years later would have anything new or exciting to say but here stands an exception. Ultimately, Prey goes back to the heart of what made Predator a success in the first place. Give fans a fierce, likable protagonist and a terrifying foe, battling to the death in an environment not oversaturated with special effects. After this exhilarating entry, one can only hope that Trachtenberg and his team will be back to explore more of Predator's history.
Prey will be available to stream on Hulu August 5, 2022. The film is rated R for strong bloody violence with a runtime of 99 minutes.