Ready to stick it to the Empire? Then get ready. With its high stakes, plenty of intrigue, and a stellar cast, Andor delivers a Star Wars experience unlike anything we have seen before.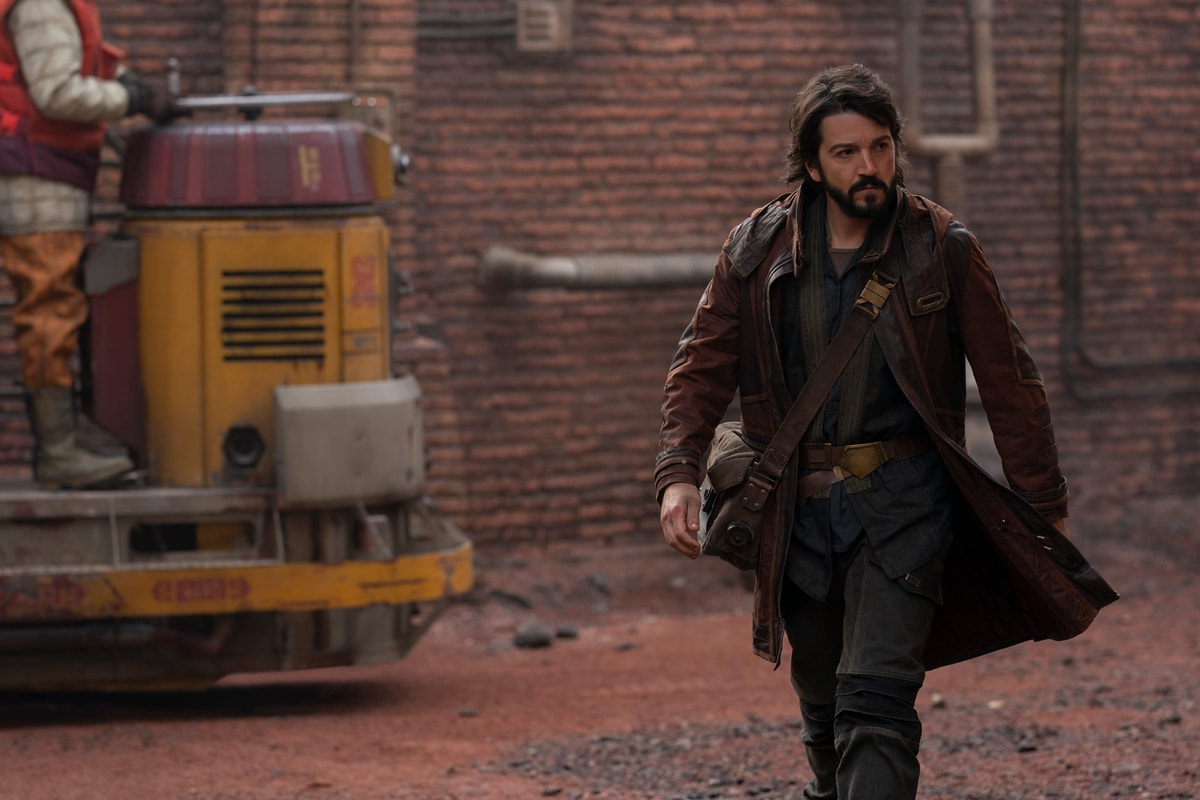 Andor Season One Review
Set five years before the events of Rogue One, Andor follows the story of Cassian Andor (Diego Luna) and dives into the seedier side of the Rebellion, focusing on the spies and secret soldiers who made it possible. The show opens with Cassian in search of his sister in a seedy part of town. Things quickly go wrong and after a nasty run-in with two security officers, the Empire begins looking for him. When Cassian reluctantly accepts help from a stranger, Luthen Rael (Stellan Skarsgård), the wheels of fate turn quickly, transforming Cassian from a fugitive into a Rebel hero. Others, on both sides, in the galaxy prepare for the looming uprising that will change the fate of their world forever.
A slow burn that turns into a blaze, Andor is pure Star Wars and exactly what Rogue One fans have been waiting for. Unlike other Star Wars series, The Mandalorian included, this one feels more high stakes and mature thanks to the focus being on the everyday people of the Rebellion. The first two episodes lay the groundwork, hooking viewers with its intrigue and grittiness. By the end of episode three, Andor has your undivided attention.
RELATED: Diego Luna On Andor And Coming Back To Tell Cassian's Backstory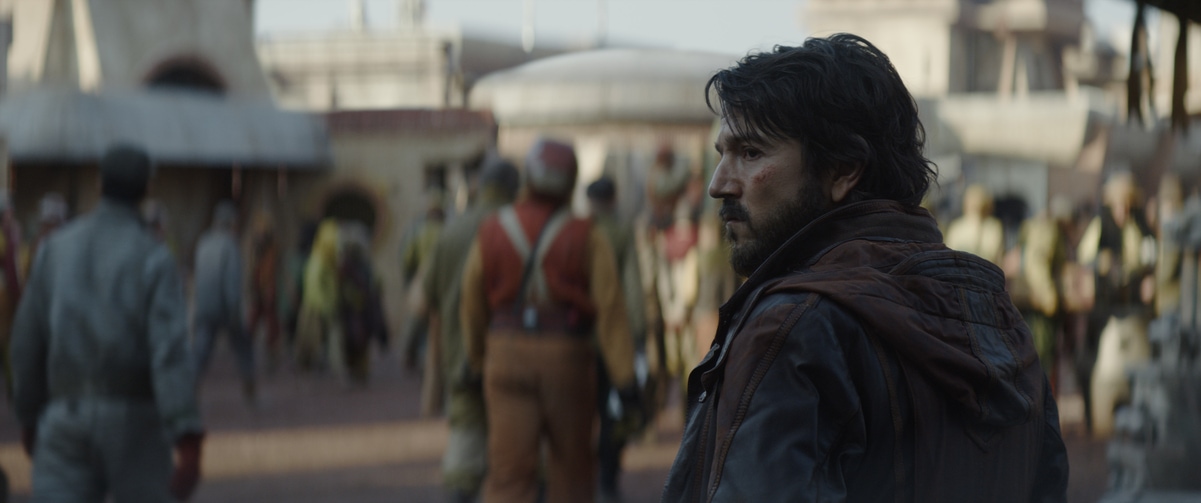 The decision to center on the people of the Rebellion, the ones without fancy armor or Force abilities is one of the reasons this show stands out. These are the spies, the reluctant heroes, the average citizens of the Empire who risk it all for the chance at a better life. Being grounded within their stories gives Andor a mature and gritty feel. Not only does it show that aspect of the Rebellion, it also reveals the actions and daily lives of lower level Empire employees. Combined makes the narrative utterly fascinating, as it examines the well-known story of Palpatine's reign with a new light.
Tonally, Andor fits right at home with Rogue One, which automatically sets it apart from other Star Wars series. This comes as no surprise when we look at who is helming this project. Returning to the world he helped establish, Tony Gilroy has written and created something that will once again break ground in the galaxy far, far away. The series features incredible world building and character development that is set in motion right from the start. Gilroy makes the most of the length of each episode, nothing feels wasted or pointless.
Visually, Gilroy and his team have constructed remarkable set pieces, which further set Andor apart from the previous series. Unlike the others, Andor does not use StageCraft, the VFX technology that was developed for The Mandalorian and used by every show since. The sweeping camera shots tell a story of a world rich with details begging to be explored.
RELATED: Genevieve O'Reilly Talks Mon Mothma in Andor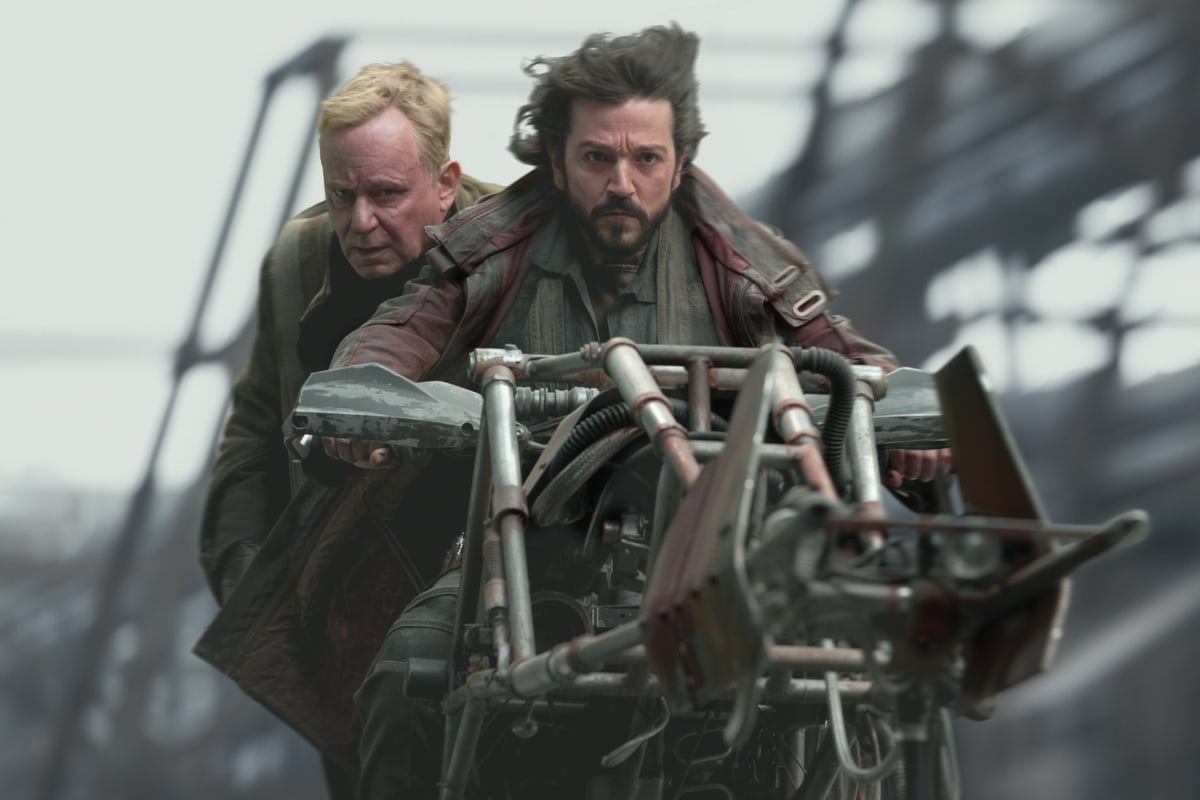 As if the sets, script, lighting, and score weren't enough, it is all plussed by the stellar cast. Diego Luna is as perfect as ever, reprising his role as Cassian and giving one helluva raw performance. Every single one of Cassian's emotions is felt down to a visceral level. In just the first four episodes, we get a sense of how Cassian came to be the man he was in Rogue One, what life experiences and interactions shaped him into the future Rebel leader.
Genevieve O'Reilly's Mon Mothma finally gets the character development she deserves. For the first time, fans will get to see her as more than just some mythic-like power in the Rebellion. This is a woman who risked a lot to help the galaxy, all while surrounded by enemies closer than expected. O'Reilly again wows in the role and makes Mothma far more interesting than she has ever been before.
New to the Star Wars family is Stellan Skarsgård and as expected is brilliant as the mysterious Luthen Rael. He is a blast to watch as he out maneuvers everyone, changing like a chameleon when the situation calls for it. Rael it seems was written to be just as versatile as Skarsgård himself. His screen time with Luna as well as O'Reilly make up some of my favorite moments so far in the series.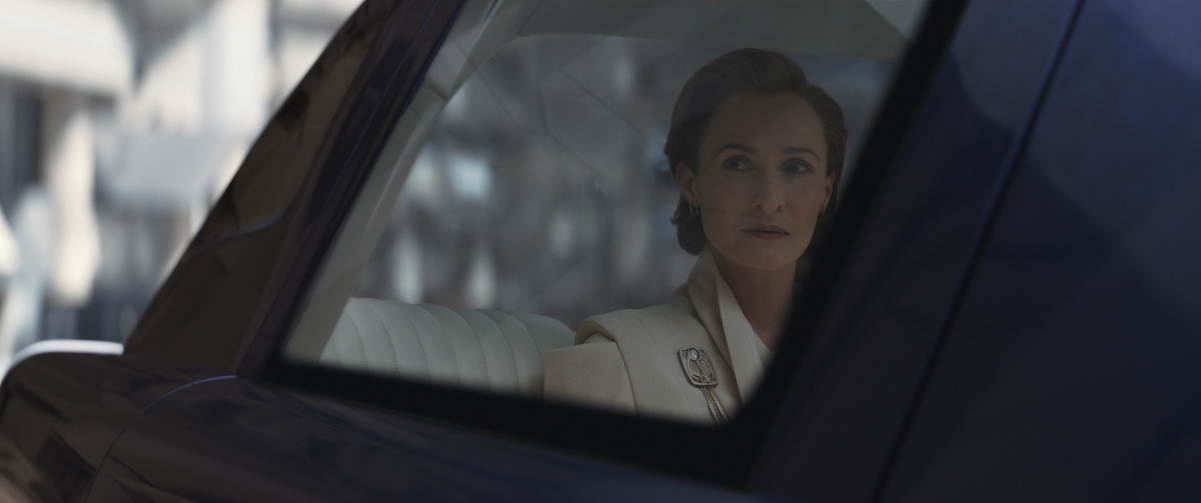 Andor does not rely heavily on Easter eggs and cameos, but don't be too disappointed. There will be a few cameos down the line, including Saw Gerrera (Forest Whitaker) as seen in trailers. Plus, when it comes to a massive world galaxy like Star Wars, there will always be something for eagle-eyed fans to spot, including one big, shiny nod. While overly obvious Easter eggs may be absent, those of us who remember the days of Legends and other goodies will be pleasantly surprised. At least that is the impression gathered after the first four episodes.
Ultimately, Andor delivers a Star Wars experience we have yet to see in a show yet. Drawing on what made Rogue One such a standout, this series doubles down and the result is incredible. The world building, real stakes, mature writing, and gritty feel are all elevated thanks to the powerhouse cast. Gilroy has done something truly special with this one, with each episode getting better and better. Once the credits hit after the premiere, Andor is guaranteed to have your undivided attention.
Andor debuts its first three episodes on Disney+, September 21, 2022. With weekly releases following that every Wednesday.