Hersheypark has transformed from a Summer oasis to a spooky fun place full of Halloween spirit. Hersheypark Halloween 2022 features classics from Treatville to lights-out rides and even a brand new scary experience, Dark Nights.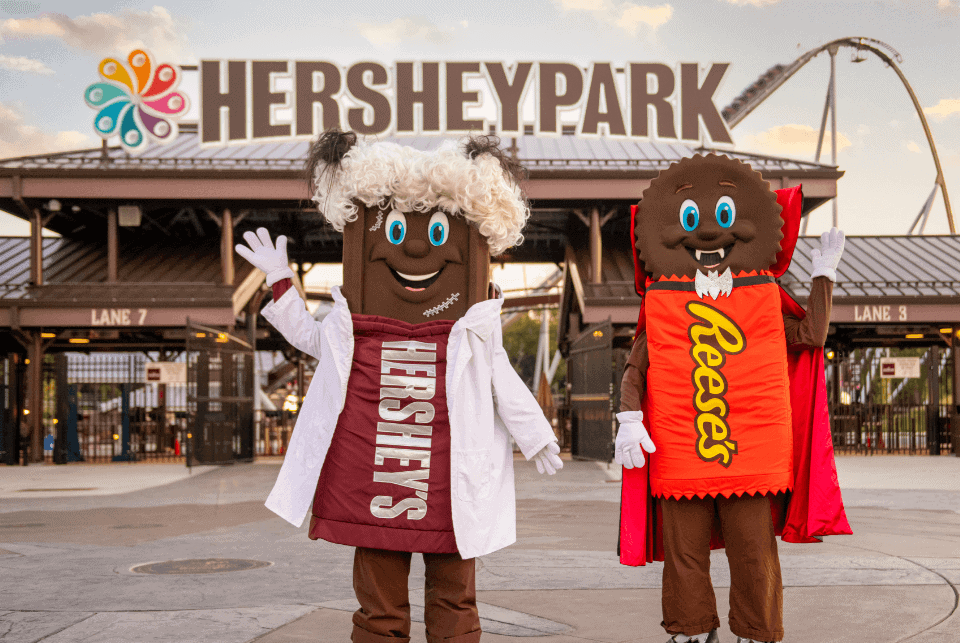 Hersheypark Halloween 2022
For SEVEN weekends only, satisfy your love of chocolate and coasters at Hersheypark Halloween, formally called Hersheypark in the Dark. Beginning September 17 and running through October 30, 2022, the park will open on weekends from 2-9pm. Starting October 14, Hersheypark will also be open Fridays from 5-9pm.
Just like before you can experience Treatville, ZooAmerica, and Hershey's infamous coasters. However, if you dare, there is a brand new scary experience that awaits, Dark Nights. Included in your day ticket or available as an add-on for Hersheypark Season Pass holders, Dark Nights features multiple scare zones and haunted houses for those seeking a more terrifying thrill.
RELATED: 4 Tips for Hersheypark in the Dark
Hersheypark Trick or Treating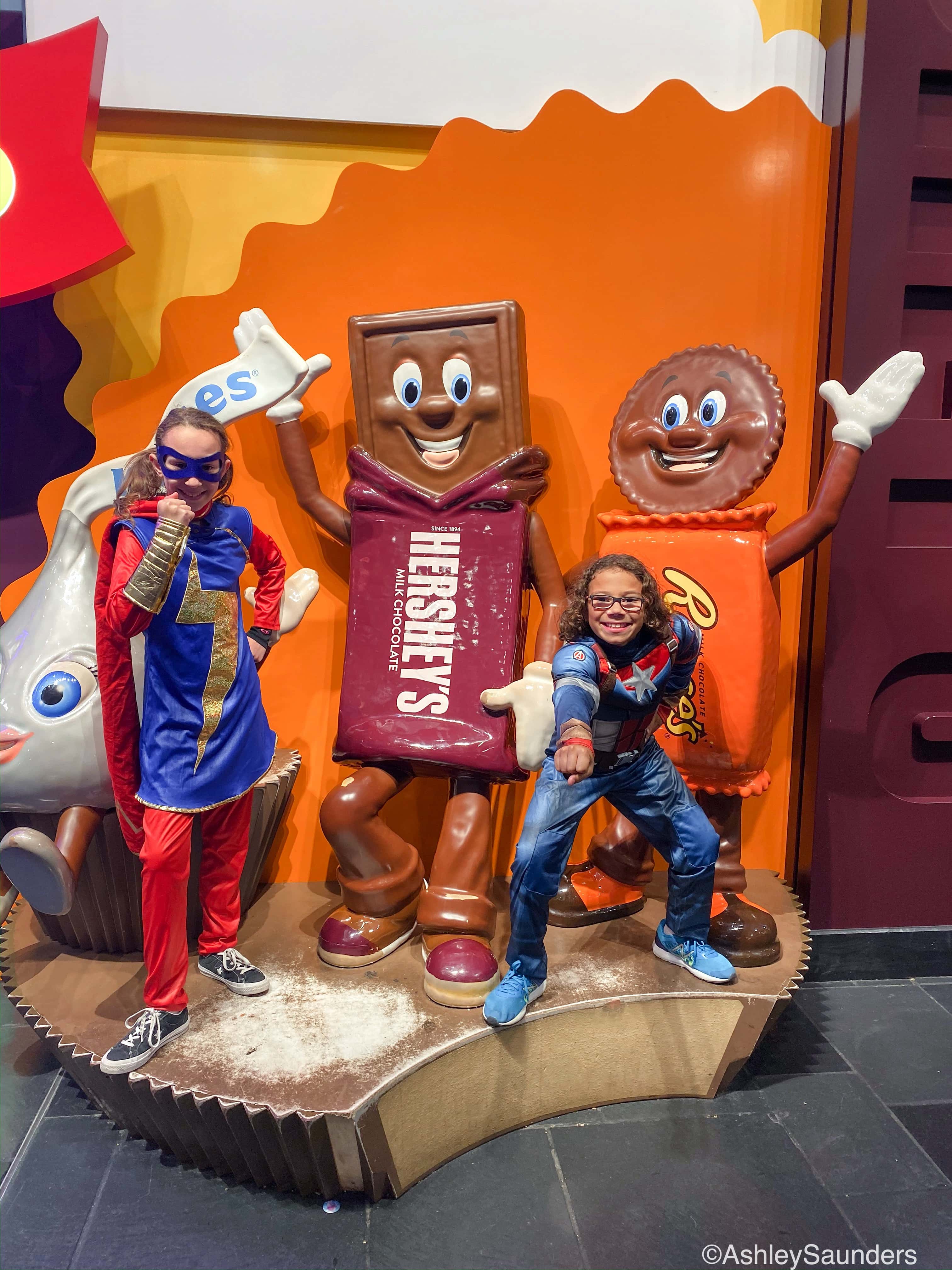 Forget the scary stuff for a second, let's talk CANDY. Guests 12 and under are invited to get their candy on at 13 stops. Begin the night by hitting the THREE trick or treating stops inside Hershey's Chocolate World. Then, head back to The Boardwalk for TEN more candy stops and photo opps in Treatville. Get there before 8pm to ensure maximum candy treating.
Help the kids get that sugar rush energy out over at Founder's Way where the Hershey Characters are hosting a Glow Dance Party!
Pro Tip: Trick or Treating opens at 2pm! So stop by anytime before Treatville closes at 8pm.
Hersheypark Coasters & Rides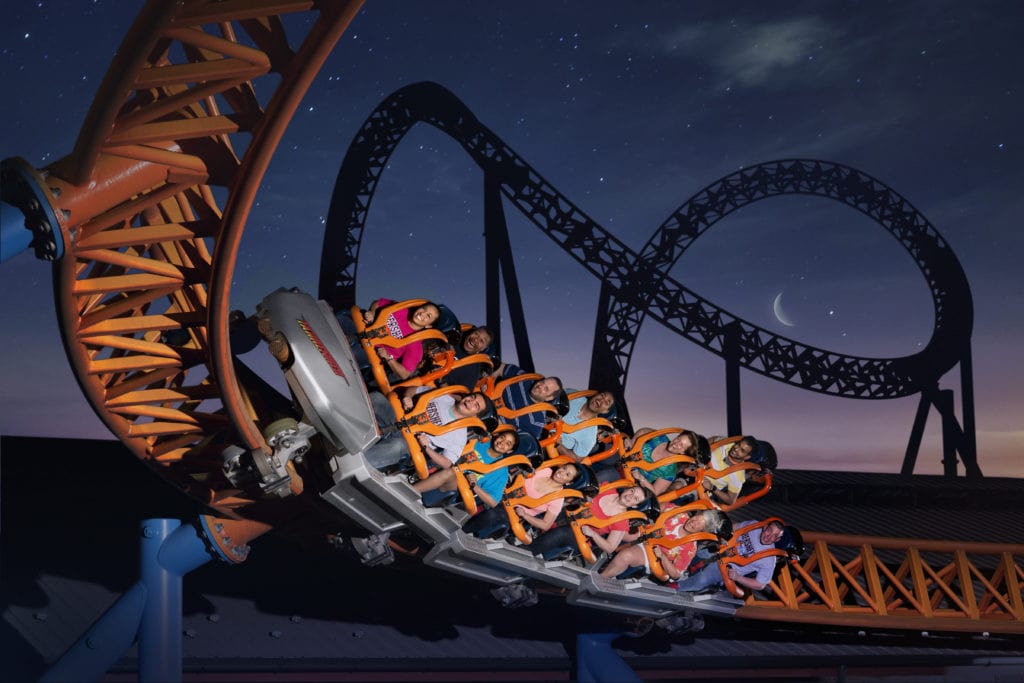 After the candy comes the rides! Enjoy your favorite rides and plus 13 coasters throughout the night. On top of that, during the last hour of the night, Candymonium, Comet, and Lightning Racer will be lights out. Laff Trakk on the other hand will be dark the entire time.
ZooAmerica's Creatures of the Night- Starting October 14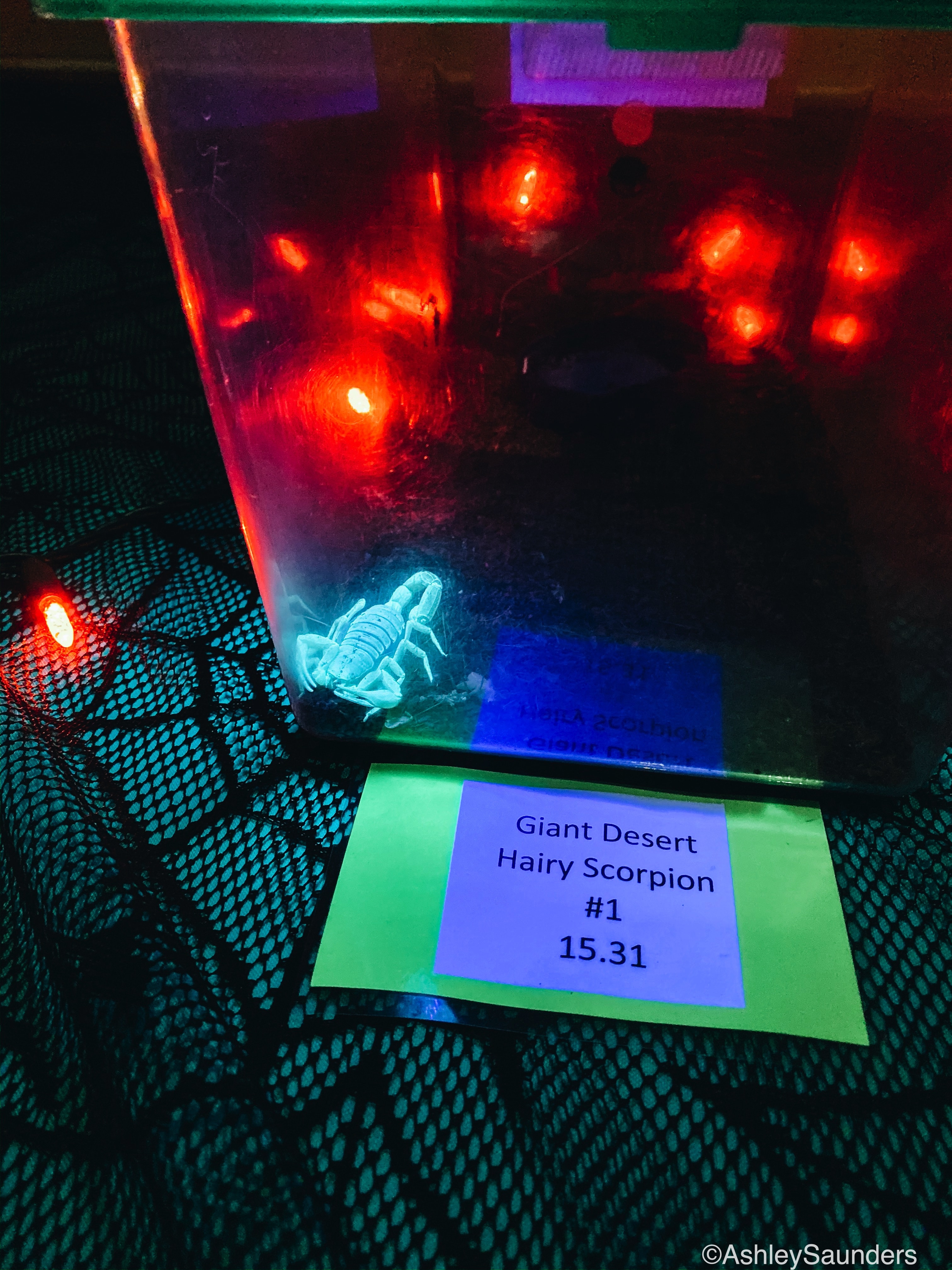 One of our favorite things to do during Hersheypark Halloween is to spend time at ZooAmerica for their Creatures of the Night program. This is the only time of the year the Zoo is open after dark and it is as fun as it is educational for the whole family. Use flashlights to spot nocturnal animals, learn more about these amazing creatures from the staff, and get up close and personal with more than a few of their furry and scaly friends.
Dark Nights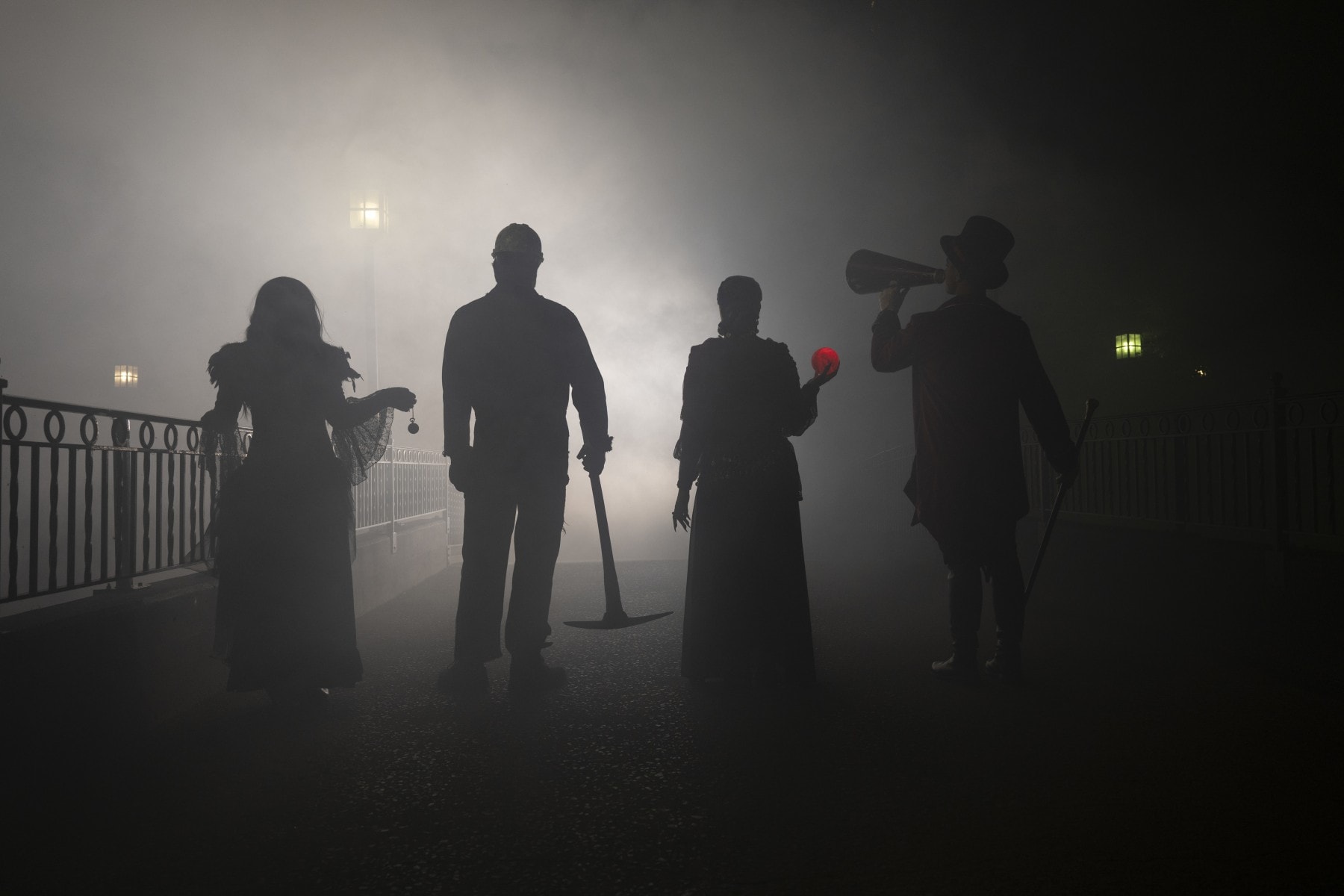 NEW for 2022 is Hersheypark's Dark Nights. Beginning at 6pm guests are welcome to explore frightful haunts located in Midways. With three scare zones and four-chilling haunted houses you will want to bring a friend of three for backup. Who knows what is lurking within the dark.
**The actors WILL NOT touch you**
RELATED: 13 Tips for Hersheypark Dark Nights
Dark Nights Scare Zones:
Midway of Misery
Valley of Fear
Darkstone's Hollow
If you manage to make it through the scare zones, prepare yourself for the haunted houses that also beckon those brave enough to dare.
Dark Nights Haunted Houses:
Haunted Coal Mine
The Descent
Creature Chaos
Twisted Darkness
Aside from candy and coasters, Hershey characters will be out and about dressed in their Halloween finest. Foodies can find new fall food offerings throughout the park.
Hersheypark Halloween Food & Merch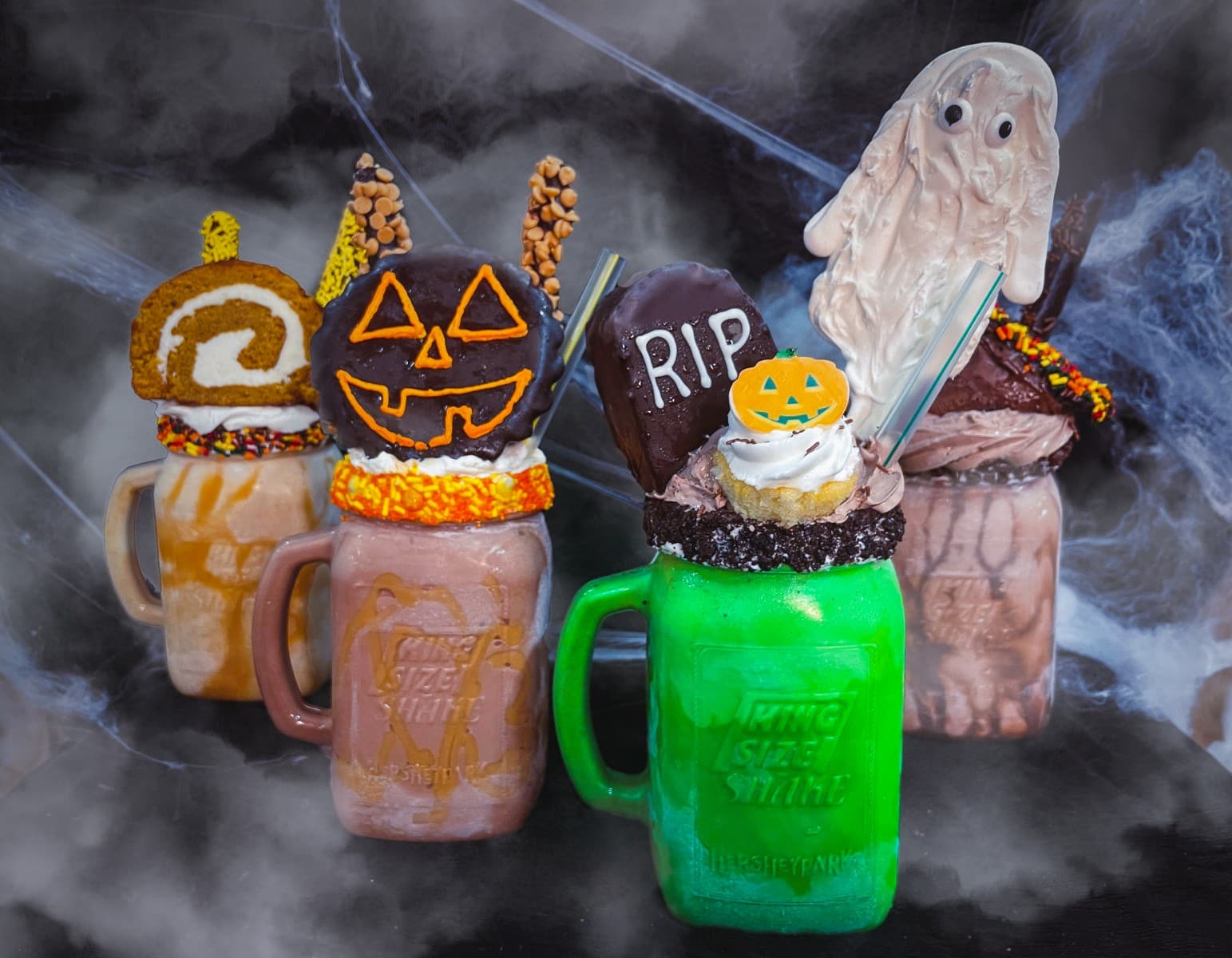 Dark Nights will also debut with exclusive food and drinks designed to compliment the scary atmosphere, including cocktails and unique eats. There will also be Dark Nights merchandise available for purchase to prove to your friends you survived the night.
Hersheypark Halloween Tickets
Tickets are on sale now and they are running a special deal. One-day admission to Hersheypark Halloween is $52.95 per person plus tax when you get the family four pack. Children 2 and younger are free. Current Season Pass Holders can enjoy Hersheypark Halloween (minus Dark Nights) with their passes. Pass Holders can add on Dark Nights starting at $24.95
I'll be checking out all the new offerings including Dark Nights opening weekend. Be on the lookout for a post detailing my experience and thoughts on this new haunting Hersheypark event.