Jen goes to a wedding, Titania shows up, what could possibly go wrong? We also meet a member of the Great Lakes Avengers and a sinister group is definitely still out to get She-Hulk. Let's get into "Just Jen" with this She-Hulk Episode 6 Easter eggs and breakdown.
This is your spoiler warning if you have not seen episode 6 of She-Hulk.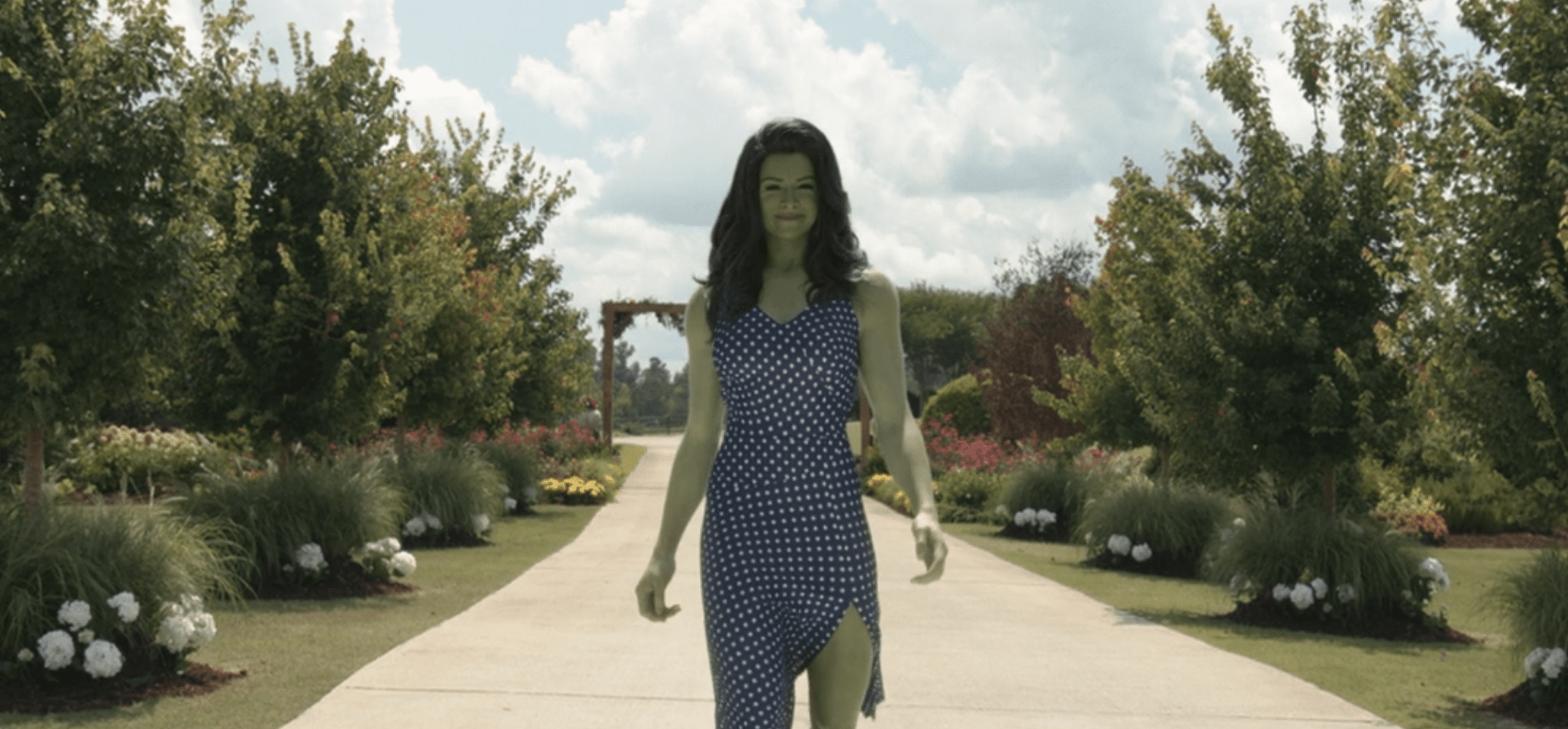 She-Hulk Episode 6 Easter Eggs & Breakdown
Jen gets invited to be a Bridesmaid at her friend Julie's wedding. Nikki helping her pack and wants to see the super suit Luke made her. The something extra from the last episode.
Instead, Jen shows her the dress Luke made her for the rehearsal dinner. Nikki calls her Shulkie. Well closed captioning spelled it Shulky but we know how it is really spelled.
Mallory will be handling a divorce case at the office.
Jen breaks the 4th wall to comment how an episode that is self-contained at a wedding is inconvenient for this point in the season.
RELATED: She-Hulk Episode 5 Easter Eggs & Breakdown
The Vibes by Safire plays as She-Hulk gets out of the car at the wedding venue. Her friend Julie, aka Lulu, does not want Jen to be in Hulk form for the wedding.
Title sequence now says Just Jen: Attorney at Law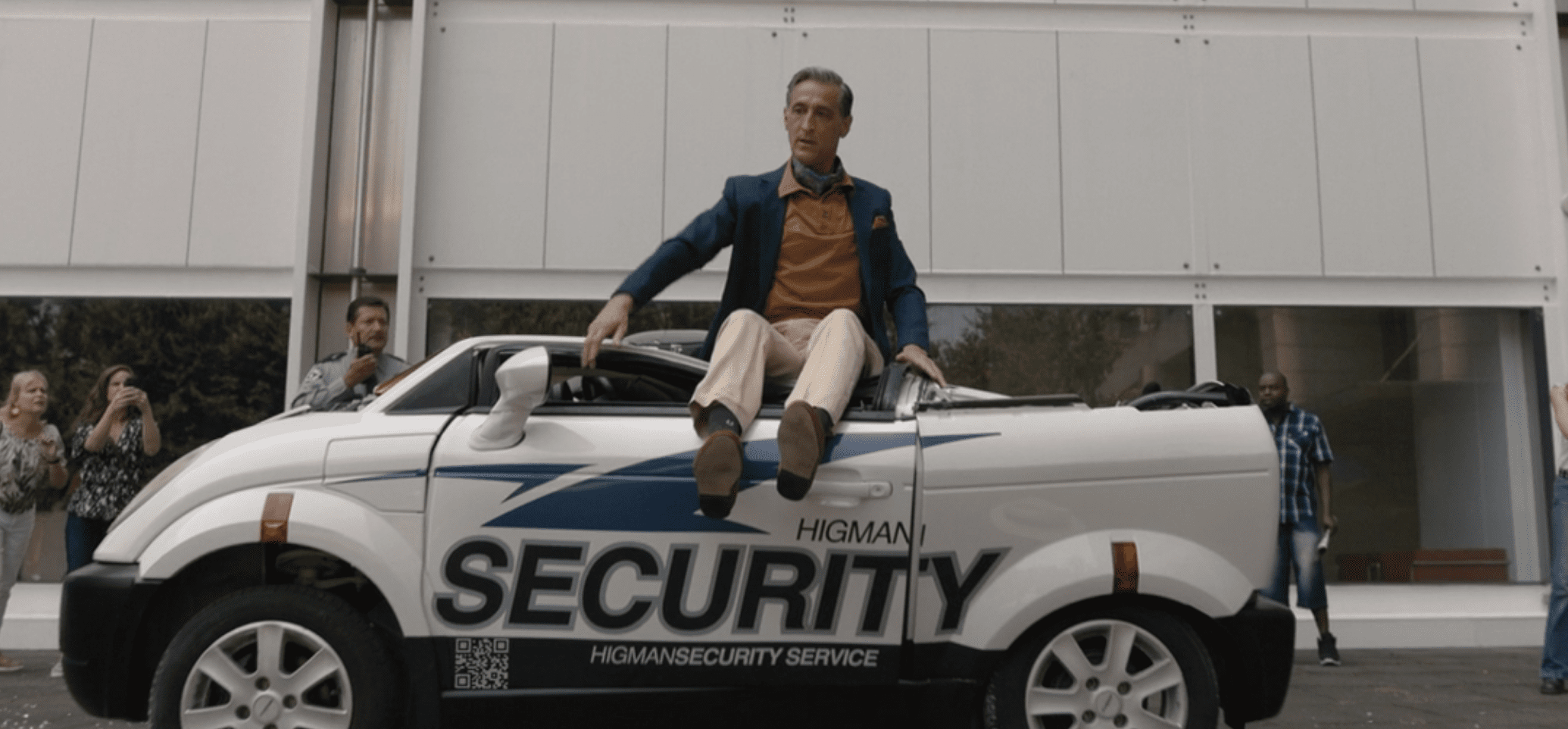 The divorce case Mallory is handling is for Mr. Craig Hollis aka Mr. Immortal. In the comics, Mr. Immortal was a founding member of the Great Lake Avengers. His powers include Retroactive Immortality, the ability to resurrect and heal from any death he suffers. He also has the ability to heal from any injuries.
They don't say who he is divorcing but in the comics he had a serious relationship with Dinah Soar.
He does not like confrontation and as Mallory and Nikki press him on why he won't just have a conversation with his wife, he jumps out the window and survives because he is immortal.
At the wedding the other bridesmaids are having a debate: Team Jacob or Team Edward. This is a reference to Twilight.
Titania shows up as someone's plus one.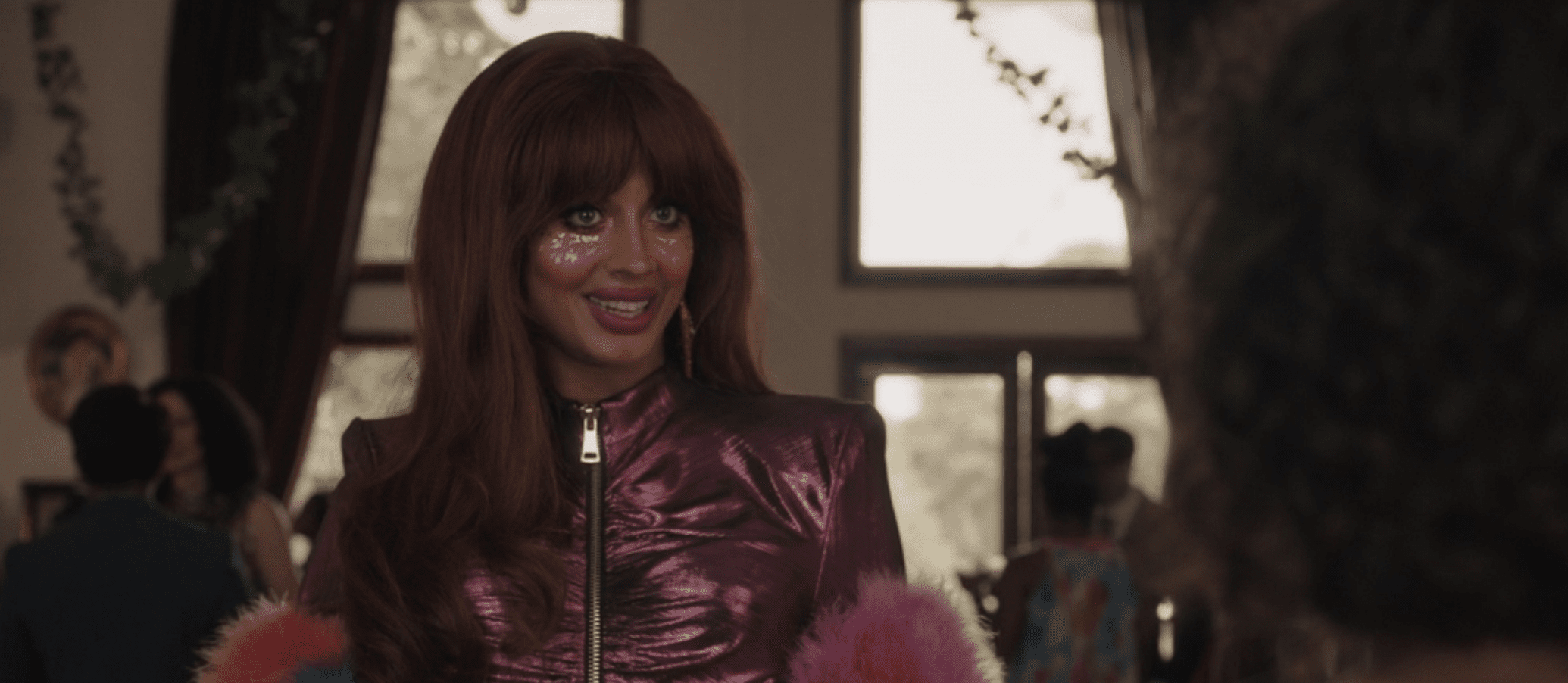 At the office Mr. Immortal is divorcing not one but several people. Nikki writes down a site called Intelligencia. A website for hateful man babies.
In the comics, Intelligencia was a group of evil geniuses who stole things from places like Atlantis, Wakanda, and Olympia. They are also the group that convinced General Thunderbolt Ross to become the Red-Hulk. This group also figured out how to combine cosmic and gamma radiation to create super beings.
Back at the wedding Lulu continues to be a Bridezilla, demanding Jen help with cleaning up and ironing clothes. The groomsmen wrinkled their shirts playing Mario Kart.
Then she meets her groomsmen… well grooms dog? Jonathan is a dog.
Ched is the DJ for the wedding and his name is DJ InCHEDible Hulk. Even his shirt has the name on it.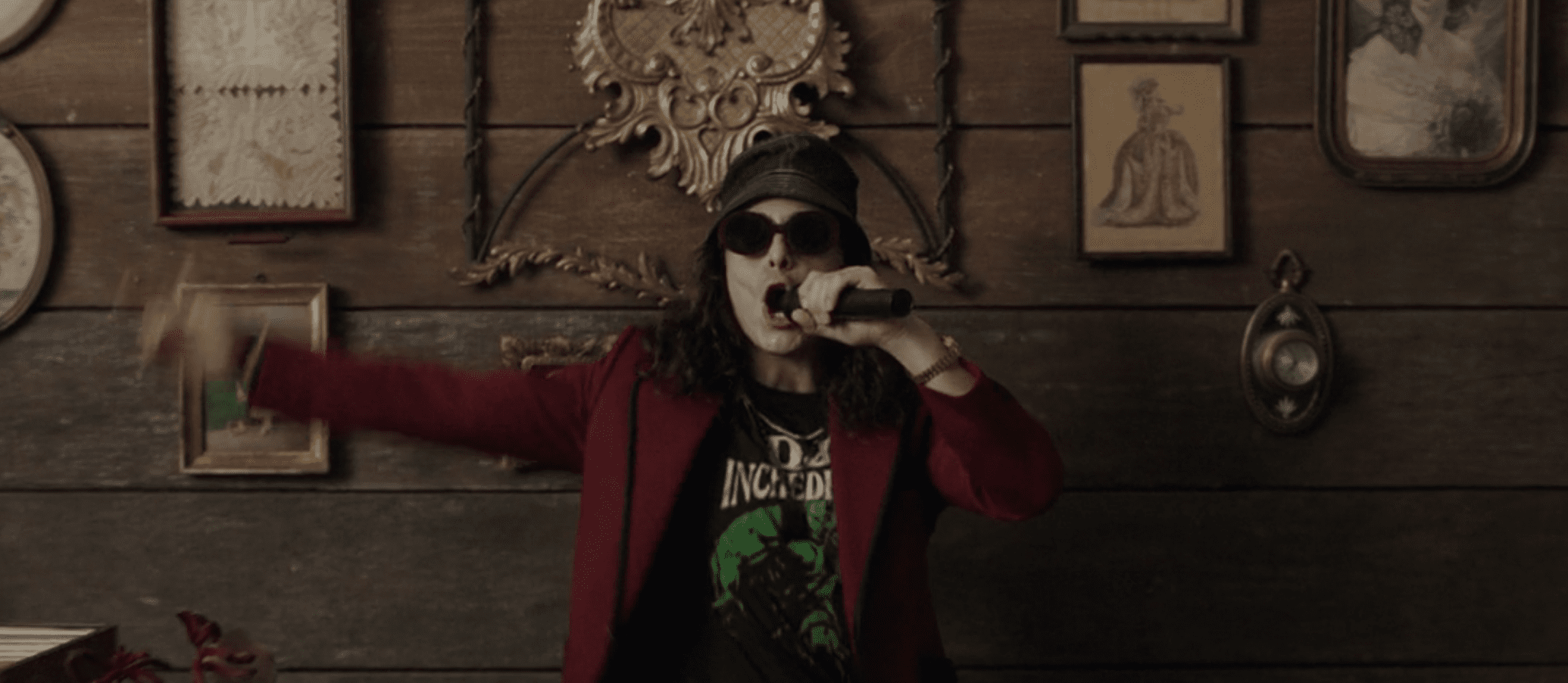 To deal with the wedding, Jen drinks. A lot. She calls Bruce and leaves a message wondering where he is and what he has been up to.
Josh, the guy she met earlier, reappears. She is definitely drunk and goes outside to vomit. Titania punches her.
Ched plays the Electric Boogie while She-Hulk and Titania fight. Talk about a throwback.
The Intelligencia Website has videos for everything including a "Sl*tty She-Hulk." Gross.
Nikki and Mallory create an account in order to see the She-Hulk content. It is full of death threats and threads about taking out She-Hulk.
At the wedding someone is watching Jen, a buzzing sound can be heard. It zooms out to screens showing a message from "HulkKing" wondering if the next phase is ready. In the lab they have made another syringe, clearly to attempt to get She-Hulk's blood again.
Hulk King sounds a lot like Hulkling. In the comics, Theodore "Teddy" Rufus Altman is a Kree/Skrull shapeshifter and a member of the Young Avengers.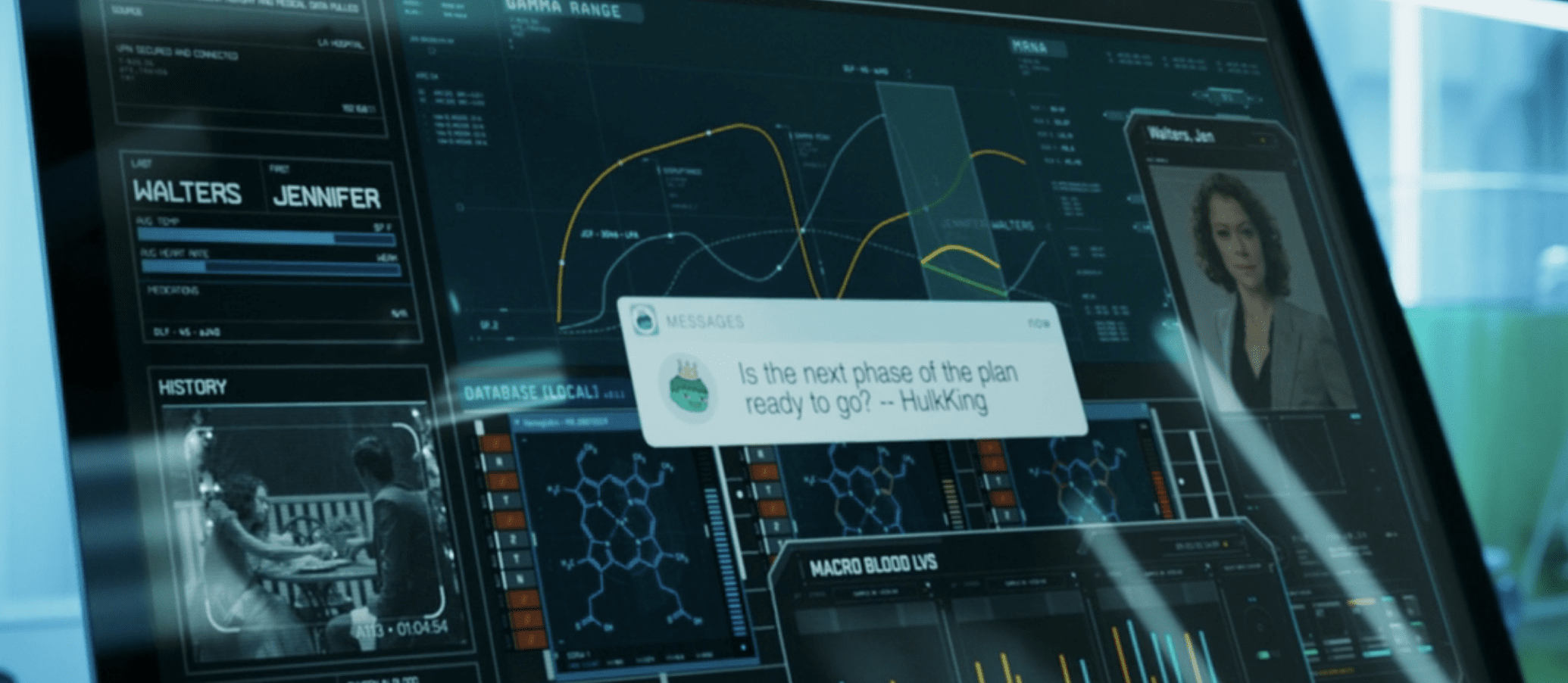 Episodes 1-6 of She-Hulk: Attorney at Law are now streaming on Disney+.