Now available on Digital, Blu-ray, 4K, and DVD is the epic adventure that is visually spectacular with incredible performances, a killer soundtrack, and screaming goats – Thor Love and Thunder. This is a must have for any Marvel and/or Thor fan, just check out these Thor Love and Thunder bonus features including four deleted scenes!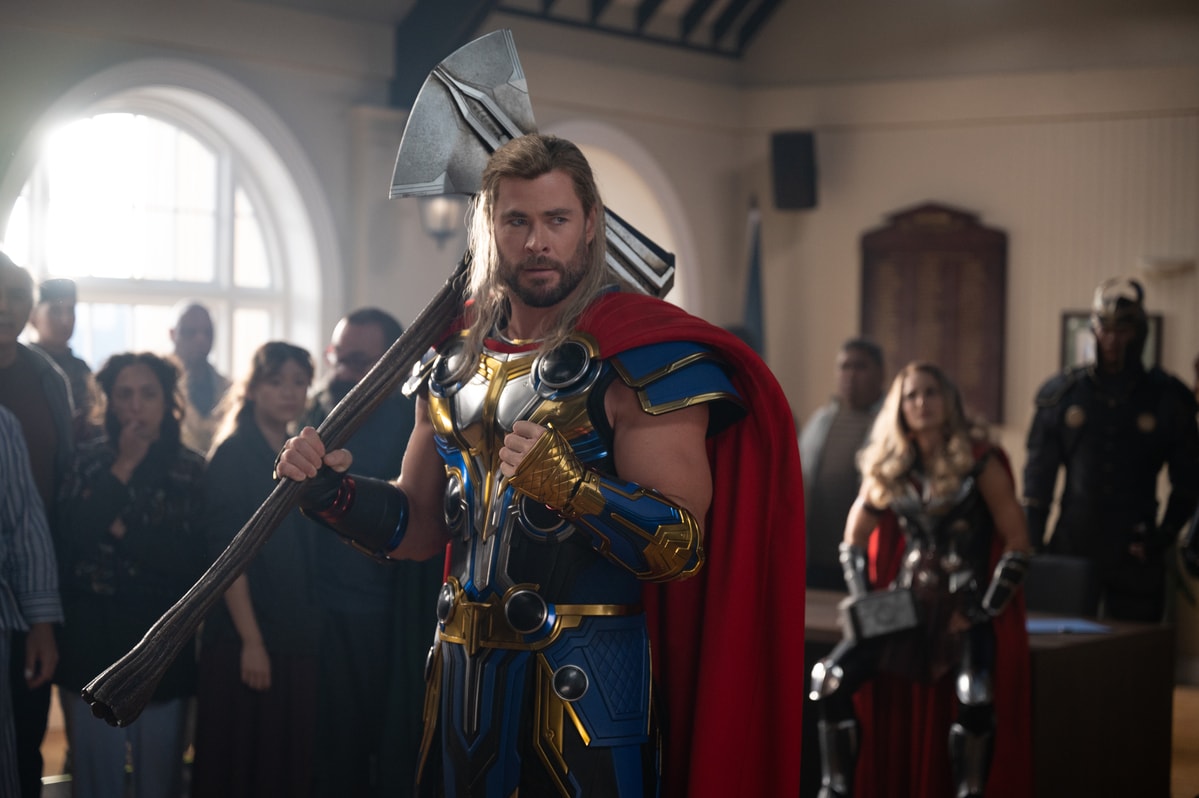 Thor Love and Thunder
Thor Love and Thunder sees Thor (Chris Hemsworth) attempting to find purpose now that Thanos has been defeated. At first he and Korg (Taika Waititi) travel around with the Guardians of the Galaxy, seeking out those who could use their help. But when he discovers that Gorr the God Butcher (Christian Bale) is out killing off gods all over the galaxy he and the Guardians go their separate ways. In order to defeat the powerful Gorr, Thor travels back to New Asgard to get help from King Valkyrie (Tessa Thompson) where he meets Gorr who steals the children of Asgard. There he also reunites with his ex-girlfriend Jane Foster (Natalie Portman) who is now wielding the previously broken Mjolnir. Together the four of them must face Gorr before he can bring about the end of all gods.
Thor Love and Thunder is a master class in what makes the Marvel Cinematic Universe exciting. This fourth solo outing for the god of thunder hits all the right notes: it's emotional, thrilling, beautiful, and hilarious. It is also a refreshing return to the pre-multiverse life, not that there is anything wrong with exploring variants and other universes. But there is something to be said about a more contained adventure that traipses across this galaxy rather than through various timelines.
RELATED: All The Thor Love and Thunder Easter Eggs & Cameos You May Have Missed
Thor Love and Thunder Bonus Features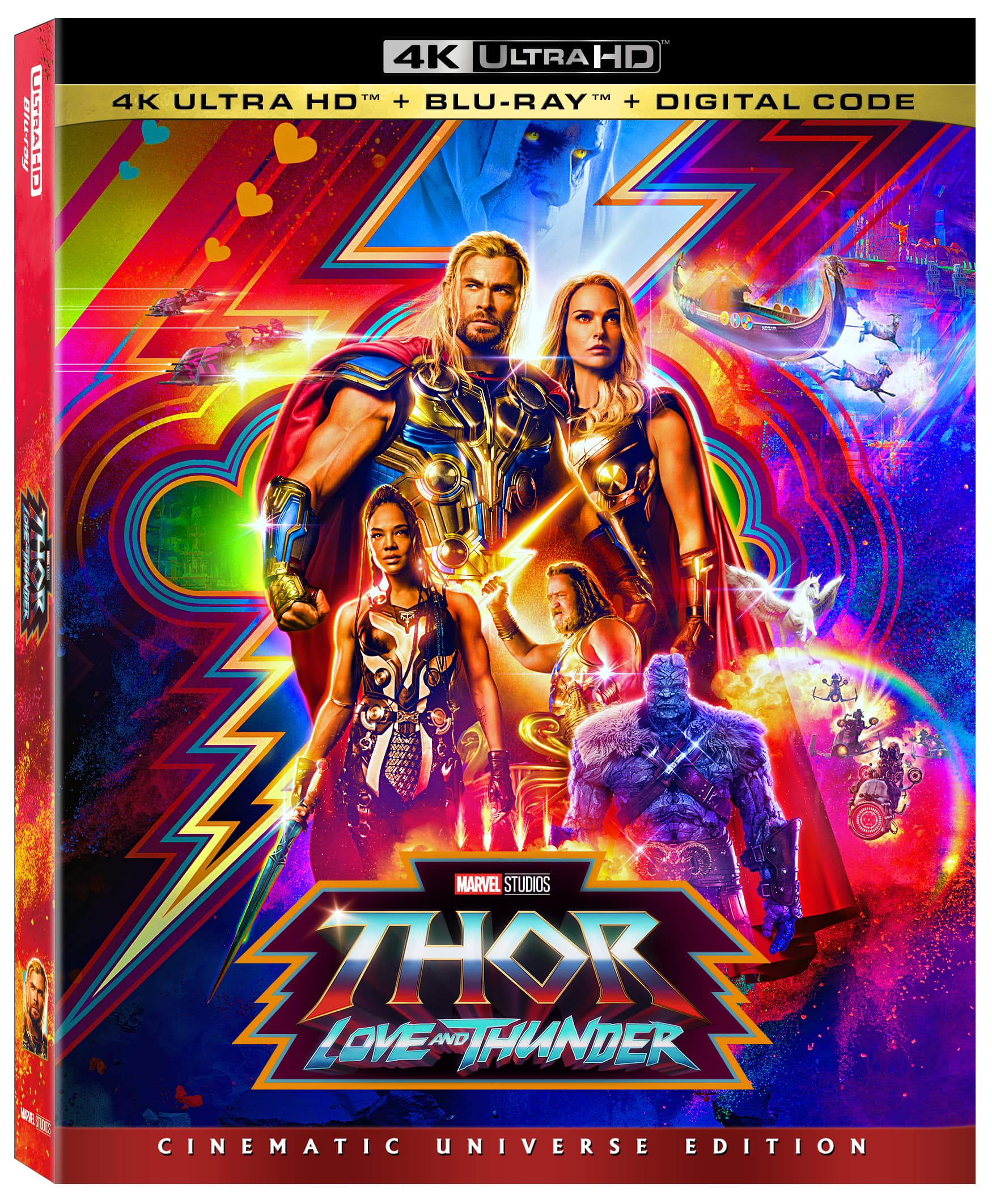 Gag Reel – Take a look at some of the fun outtakes on set with the cast and crew of Thor: Love and Thunder.
Audio Commentary – Watch the film with audio commentary by director/writer Taika Waititi.
Featurettes
Hammer-worthy: Thor and The Mighty Thor – Trace Chris Hemsworth and Natalie Portman's journeys to becoming Thor and The Mighty Thor, respectively. Watch as the costars speak about the preparation behind embodying their legendary roles and describe how they combine their unstoppable forces.
Shaping a Villain – This featurette introduces Love and Thunder's primary antagonist, Gorr the God Butcher. Shining a light on the man who brings the character to life, this piece highlights his recruitment and process. Then fellow cast and crew reveal personal anecdotes.
Another Classic Taika Adventure – This piece looks back on Taika Waititi's journey taking over the Thor franchise and reinventing the God of Thunder. Revisit the moment Taika was announced as the new custodian of Thor and follow Taika through the production of Thor: Love and Thunder.
Deleted Scenes
Looking for Zeus – Thor, Valkyrie and Korg run into a few characters while seeking an audience with Zeus.
Wasting Time – Star-Lord and Mantis convince Thor to help their cause.
A Safe Vacation – A nonchalant Thor chats with a panicked Star-Lord and Mantis in the middle of chaos. An explosion thrusts Korg into the scene.
Fighting For You – Zeus gifts Thor a special tool after overhearing a heartfelt conversation.
*Bonus features vary by product and retailer