Disney On Ice Presents Frozen and Encanto is a spectacular show with awe-inspiring skating skills and aerial performances that are sure to wow. The magic is alive and well on the ice. Disney fans of all ages are going to love it, especially as they sing about everyone's favorite—Bruno.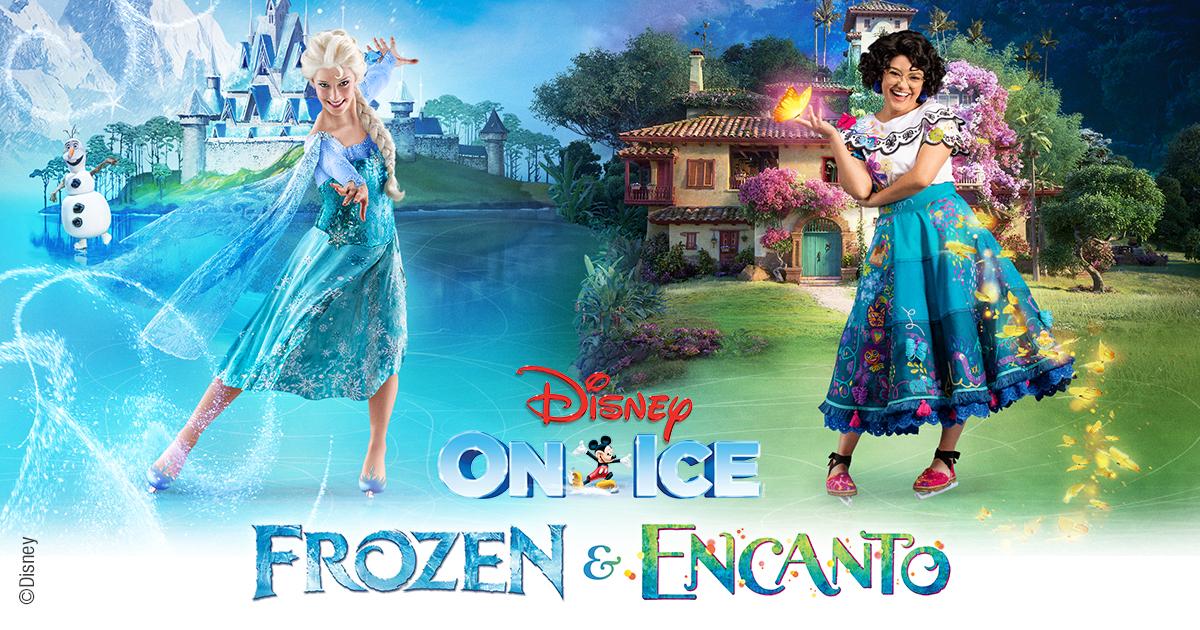 Disney On Ice Presents Frozen and Encanto Review
Even though this is a Frozen and Encanto themed show, that doesn't mean that the Mouse himself would miss it. Mickey, Minnie, Goofy, and Donald skate out to open to the show with a big musical number. If the music sounds a little familiar, then you may be a Disneyland fan. The opening song to this new Disney On Ice show is a remix of the Magic Happens parade theme. If you're hoping this means the parade is returning soon, you aren't alone.
After everyone leaves the ice, everything transforms into the world of Frozen. This isn't the first time we have seen Frozen performed like this but it never ceases to be fun. If you thought the Frozen fever was gone, I assure you it is alive and well. Cheers erupted as Olaf took the ice to help tell the story of Elsa and Anna. In Summer is an upbeat number with the ensemble cast skating around in costumes that imbue summer, and sun, and all things hot. Fitting really, since Fall has definitely come in quickly here in the DC area.
RELATED: All The Encanto Easter Eggs You May Have Missed
Elsa skates around to her power ballad Let it Go and of course love wins out. Summer returns and everyone in Arendelle lives happily ever after. After a brief intermission, it is like Frozen who? The second Abuela skated across the ice, the entire arena exploded with excitement. It was Encanto time at last.
This was the moment everyone, including myself, was waiting for. We all know the lyrics to ALL the songs and couldn't wait to lend our voices to We Don't Talk About Bruno. Aside from that absolute bop, Surface Pressure wins my heart and watching Luisa skate around with a group of donkeys was icing on the cake. During the Encanto segment, the performers shone bright like true Madrigals with aerial acrobatics and outstanding skate moves. Look to the sky when it's time for Isabella's What Else Can I Do . While the show as a whole is magical in its own right, Encanto stole the night.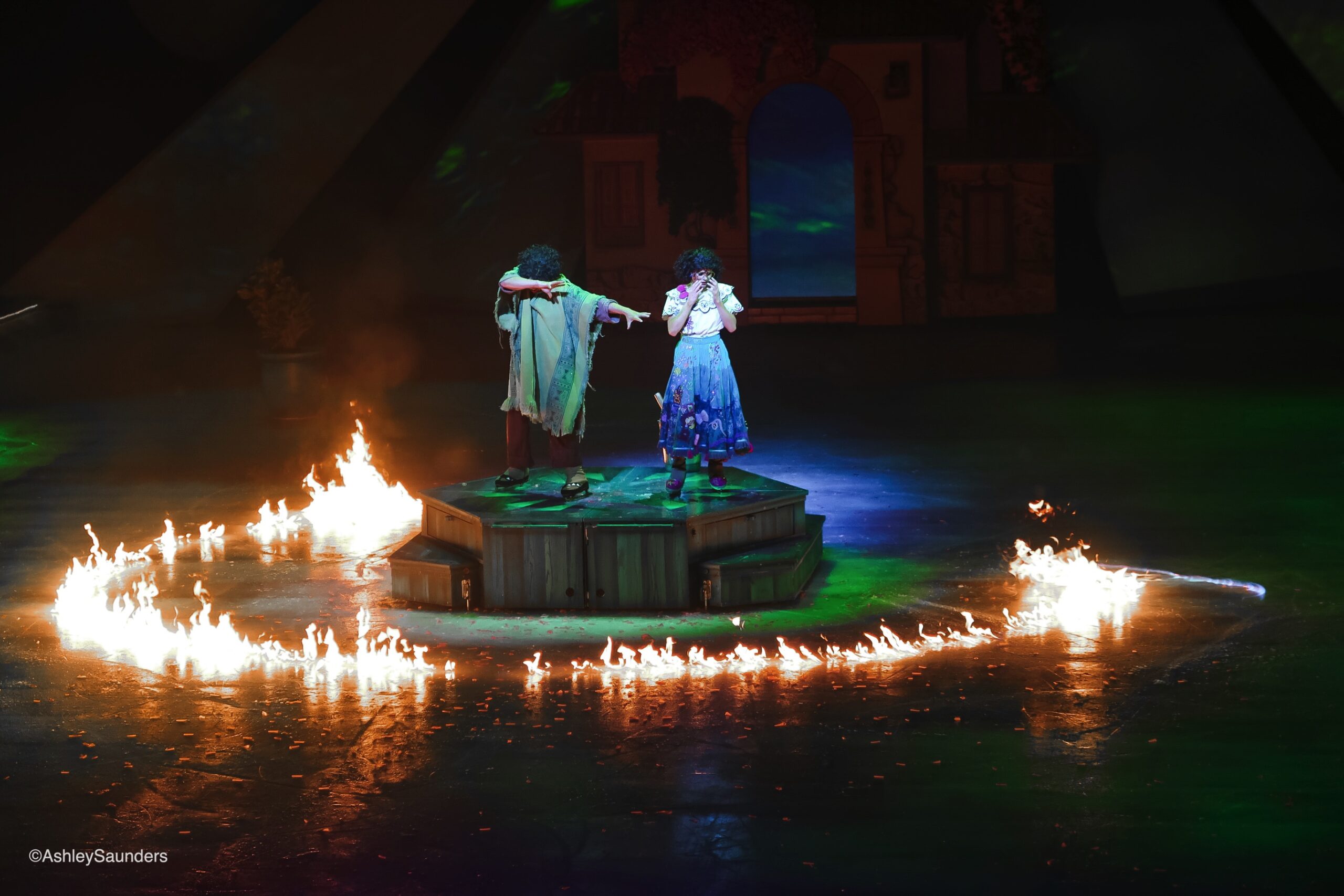 Once the Casita and the family are saved it's time for the big finale. The ice is full of Disney characters from the past and present who skate out to another Disney Parks tune. This time it is You Are The Magic, the song that was created for Magic Kingdom's Enchantment fireworks.
Everything from the set pieces to the incredible athleticism of the skaters brought the stories to life in a way that is absolutely memorable. My only complaint— Encanto should be its own show. Fingers crossed for next year. Ultimately though, Disney On Ice always delivers something the whole family can enjoy together. Whether you are a Disney kid or Disney adult, these shows bring the magic you love right to your hometown. It's a must see every time.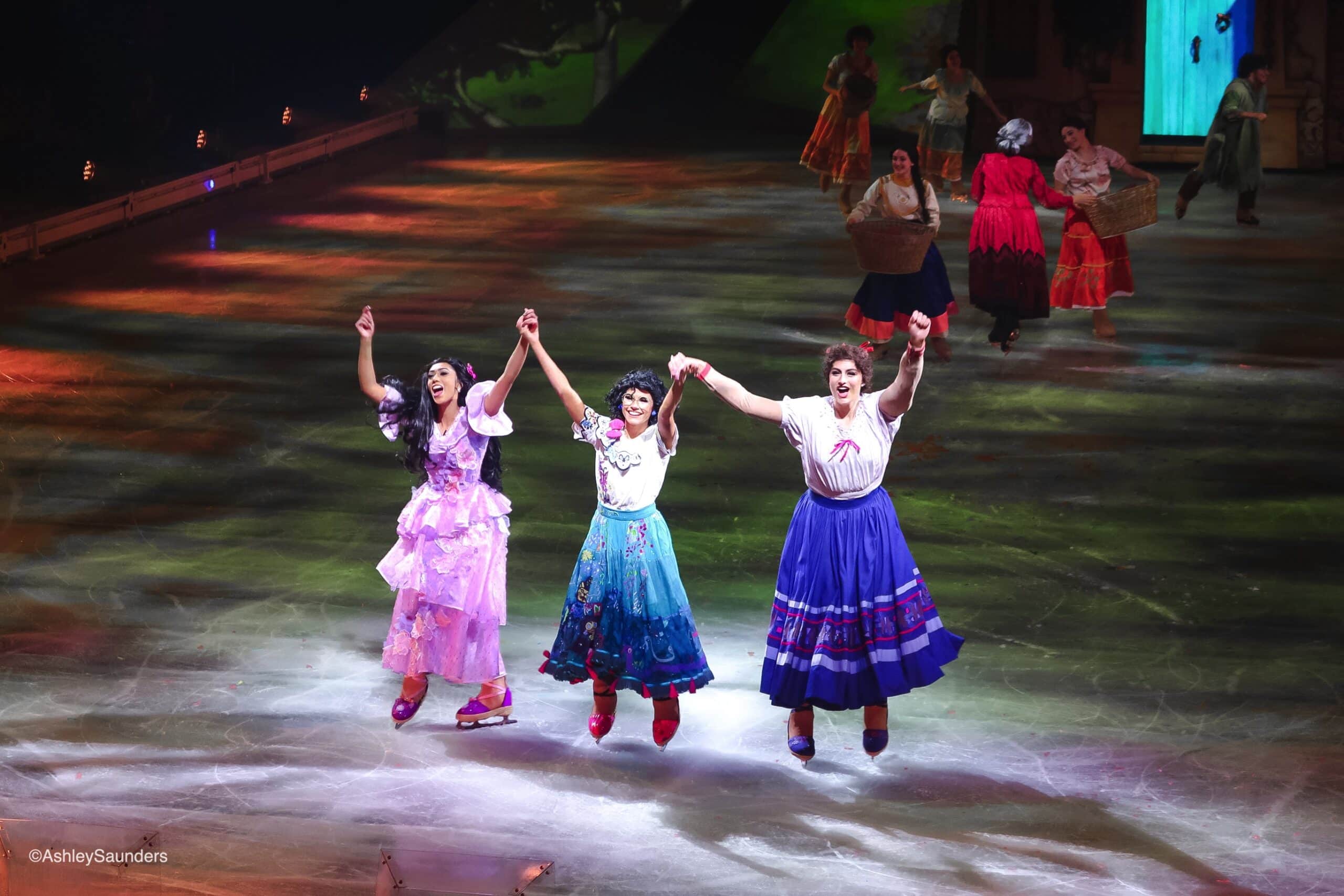 To get your tickets and to find showtimes near you visit www.disneyonice.com.