Now available on Digital, Blu-ray, and DVD is the mockumentary that takes aim at the hypocrisy found in the church, Honk For Jesus Save Your Soul. I screened this at Sundance and it was one of the highlights for me, so believe me when I say these bonus features are not to be missed.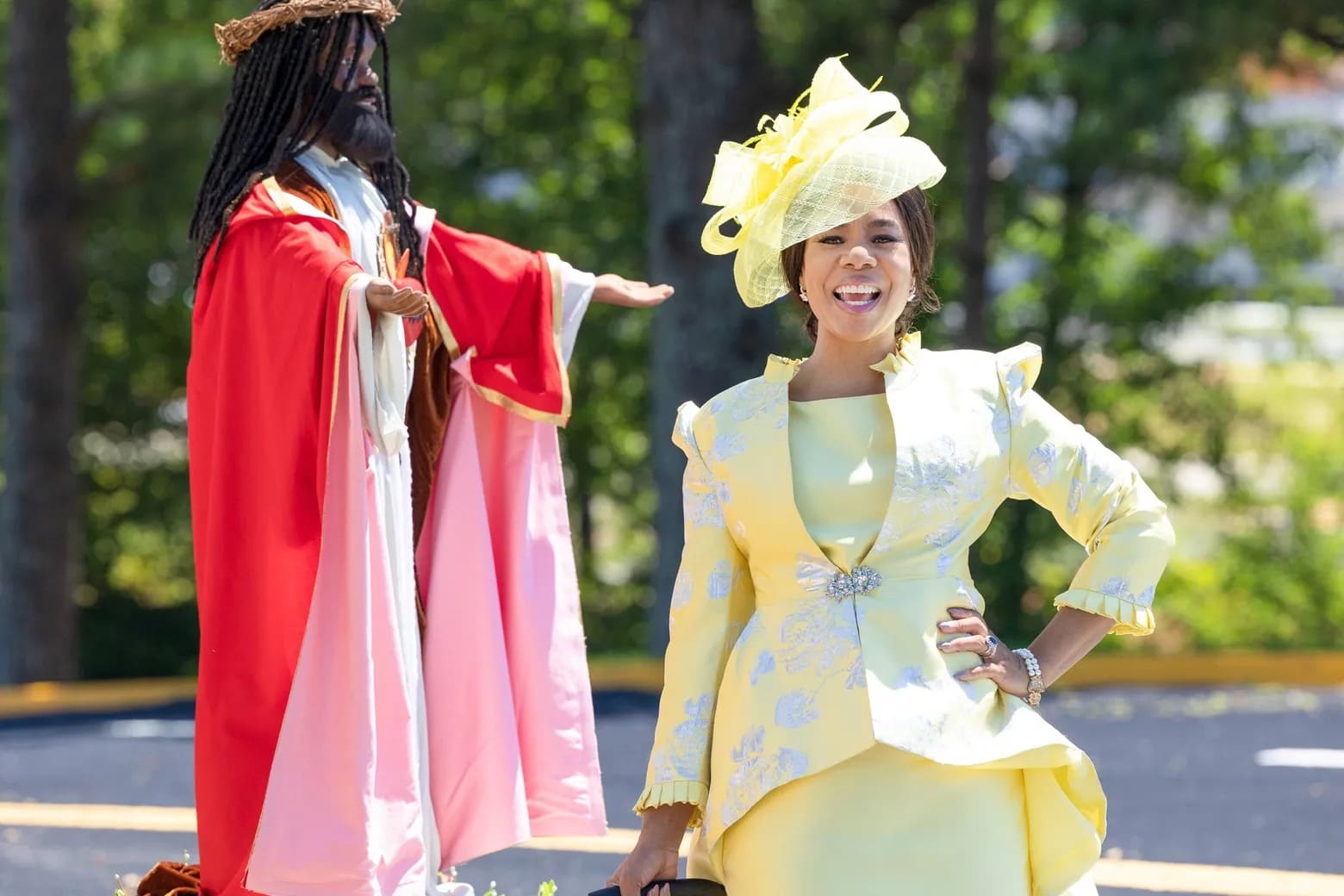 Honk For Jesus Save Your Soul
When Wander to Greater Pastures megachurch closes its doors due to sexual misconduct allegations, Pastor Lee-Curtis Childs (Sterling K. Brown) decides to invite a documentary crew into his life to tell the story of his great comback. His wife, Trinitie Childs (Regina Hall) however is skeptical about this decision and feels it is only going to hurt their image in the long run. Childs will not be dissuaded though and soon the film crew is privy to everything- the fancy clothes, the devout congregants, and all the smiles the Childs can muster. But soon the cracks begin to show when those affected by Childs' alleged abuse begin to show up and another church plans a grand opening on Wander to Greater Pastures' big day.
A mockumentary that takes aim at the hypocrisy that is rampant in megachurches, Honk For Jesus, Save Your Soul is a must see. It starts off establishing just how theatrical this pastor is before the drama unfolds. Hall and Brown are fun to watch with the former stealing every scene she is in. Although the runtime could be shaved a bit, overall it is a sharp and clever commentary about the darker side of church life.
RELATED: Best of Sundance 2022: Fresh, After Yang, and More Top Picks
Honk For Jesus Save Your Soul Bonus Features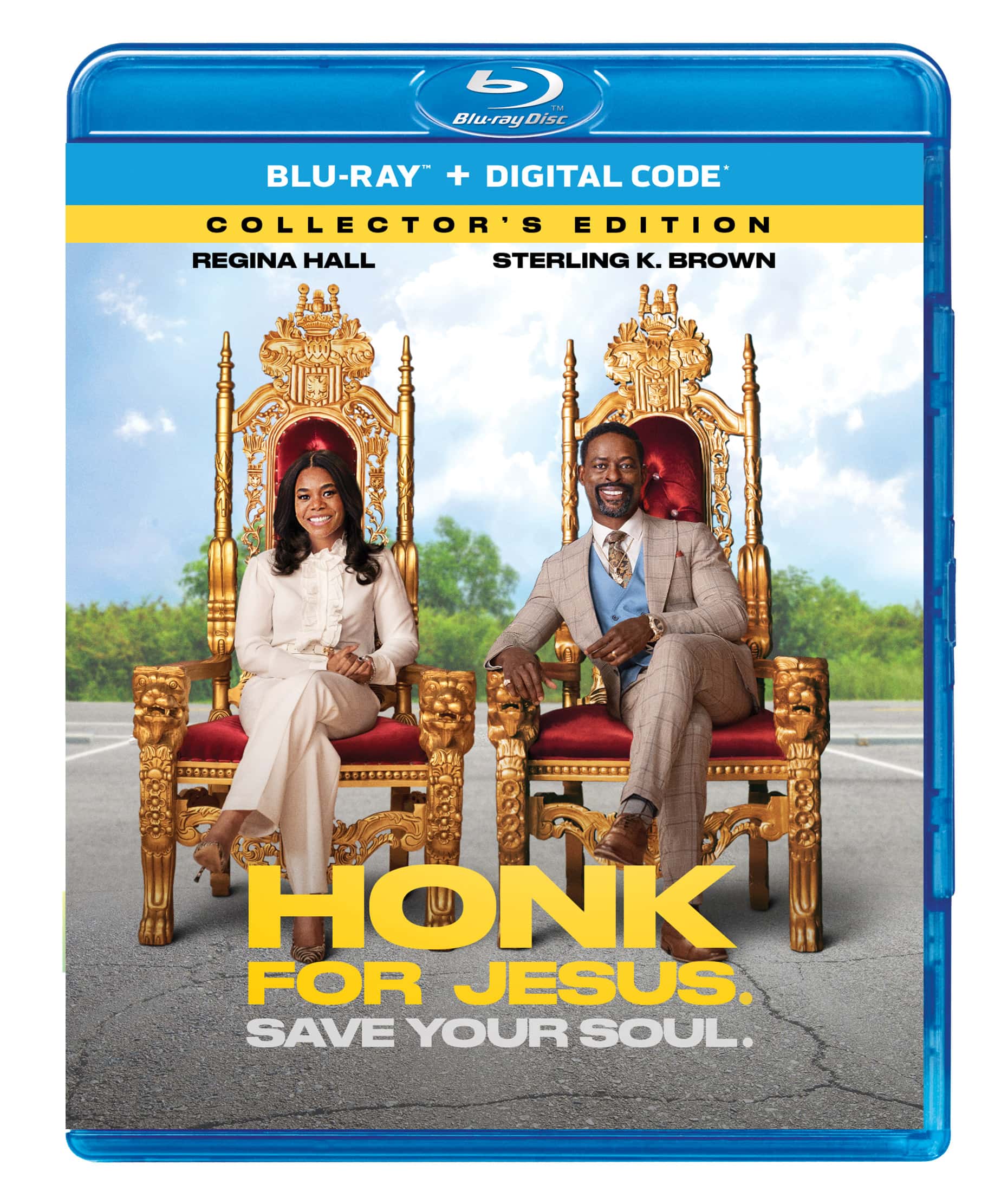 Alternate Opening–Watch the never-before-seen alternate opening for a different take on the beginning of Honk for Jesus. Save Your Soul.
Deleted/Extended/Alternate Scenes
Showtime
Skate Rink
Childs in the Attic
Trinitie in the Bath
Highway Pedestrian Guy
Trinitie Bringing Food
Trinitie Praying Over Lee-Curtis in Bed
Trinitie Sees Sidewalk Woman Again
Anita Speaks
Gag Reel–A highlight reel of bloopers and outtakes featuring main cast.