A moving tribute to T'Challa and Chadwick Boseman, Wakanda Forever is an emotional and powerful story that tackles love, loss, and finding a way forward. It is not your usual Marvel fare focusing less on big spectacle and more on how humans and mutants alike handle what life throws their way.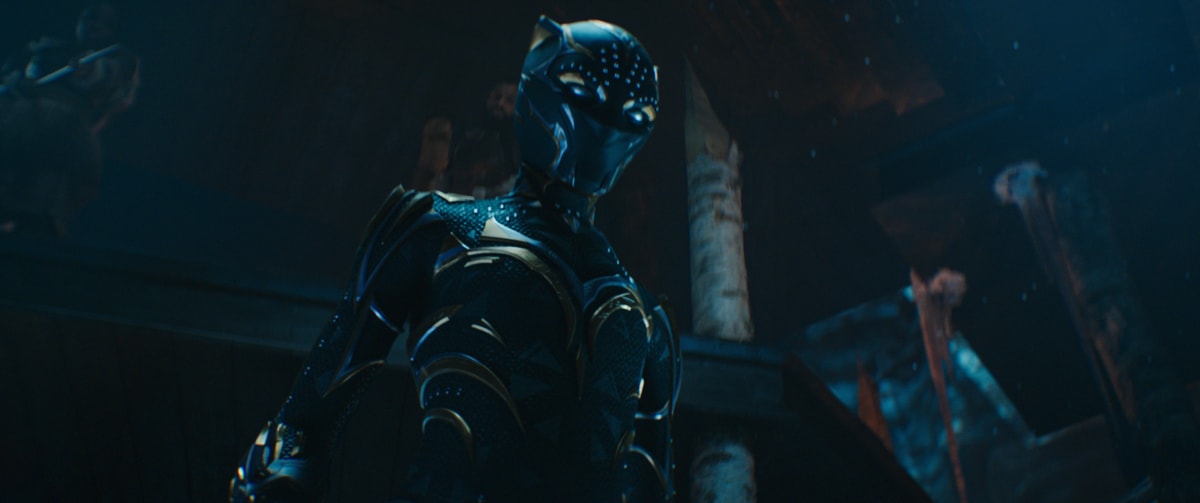 Wakanda Forever Review
Following the death of King T'Challa/Black Panther (Chadwick Boseman), Shuri (Letitia Wright), Queen Ramonda (Angela Bassett), and the rest of Wakanda struggle to stay on track with T'Challa's mission. Foreign powers are searching for vibranium to use for their own gains but that isn't the only threat lurking on the horizon. With outsiders closing in on a vibranium source in the ocean, Namor the Sub-Mariner (Tenoch Huerta), leader of the Talocan, is determined to protect his people no matter the cost. Wakanda is faced with a choice, either aid Namor and his people or face their wrath.
Wakanda Forever serves as both a memorial to T'Challa as well as Boseman. Director Ryan Coogler has created a beautiful tribute to his friend that acts as a study of loss, the different ways people handle it, and how to find the strength to keep moving forward. Although the emotional weight is more pronounced due to the circumstances surrounding it, the film also has a lot of joy. The action may seem lighter than usual but when it hits it is an incredible spectacle worthy of two warrior nations like Wakanda and Talocan.
RELATED: INTERVIEW: Tenoch Huerta Talks Namor In Wakanda Forever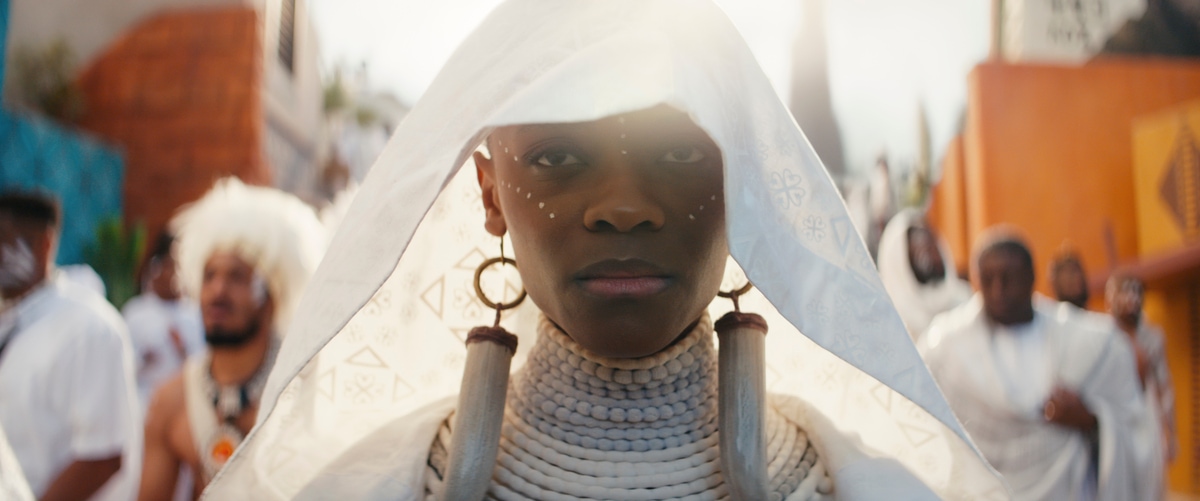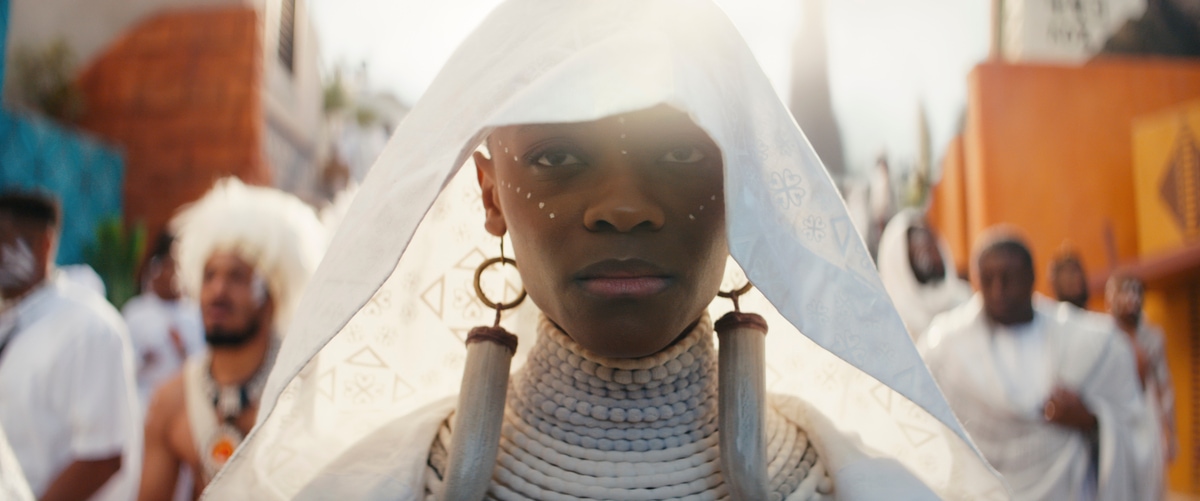 Like Queen Ramonda, Coogler invites the audience to sit with their feelings. Whoever or whatever is being mourned, you are asked to examine that loss and how you are dealing with pulling the pieces of your soul back together. Each main character in the film represents at least one stage of the grieving process. Grief itself is multi-faceted and that is on display as well. You can be heartbroken over the loss of a brother but find joy in meeting a new friend. That joy doesn't mean the sadness is gone but rather shows that humans are complex emotional beings. A comic book movie has never tackled this subject to this degree and with this much detail. It will leave you speechless.
Angela Bassett deserves all the awards for her portrayal of Queen Ramonda in Wakanda Forever. This is a woman who has lost so much and chills, every single time she delivers a line. She has a quiet fierceness that comes out when provoked. Ramonda is the rock to which those mourning T'Challa cling to as they try to find footing to go on with their lives.
As much as this is an overall study of human (mutant) emotions and reactions, it is a character-driven story with Shuri at the lead. Here is a young woman who has grown up with her older brother who was destined to be King, destined to be the Black Panther, and suddenly her world crashes down. Can she take up his mantle as protector of Wakanda? Wright gives the performance of her career here as the broken, angry Shuri. Gone is the joking girl from the first film and in her place is a woman who has lost so much she can't see a way forward amongst the wreckage of her soul.
RELATED: INTERVIEW: Director Ryan Coogler On Exploring Grief in Wakanda Forever
Luckily for Shuri, Riri Williams is introduced to her and brings a little spark back into her world. Thorne is a welcomed addition to the MCU. Riri has Peter Parker-like energy complete with knowledge of pop culture. After seeing her debut here, it has me more excited for her show Ironheart and the fingers crossed it eventually happens, Young Avengers.
Winston Duke gets more screen time this go around which is never a bad thing. M'Baku isn't just sporting a salt and pepper look but he has grown wiser as a leader and son of Wakanda as well. Not that he was exactly hotheaded before, there is just something about the way Duke delivers his lines and moves through the scenes that signals he has changed, for the better. Nakia has also changed since audiences last saw her but given the burden she carries it is understandable. Lupita Nyong'o once again wows, hitting each emotional beat with expert precision.
Although I'm not a fan of the new suits, first act Okoye would agree with me, I am always here to watch the Dora Milaje fight. Anytime Danai Gurira wants to show off her bad*ssery on my screen she is absolutely welcomed to do it. The final battle involves a showdown between the Talocans and the Wakandans and is about as epic as one would expect from two nations with superior fighting abilities. The only distraction here are these new suits, which I hope they alter for any future outings.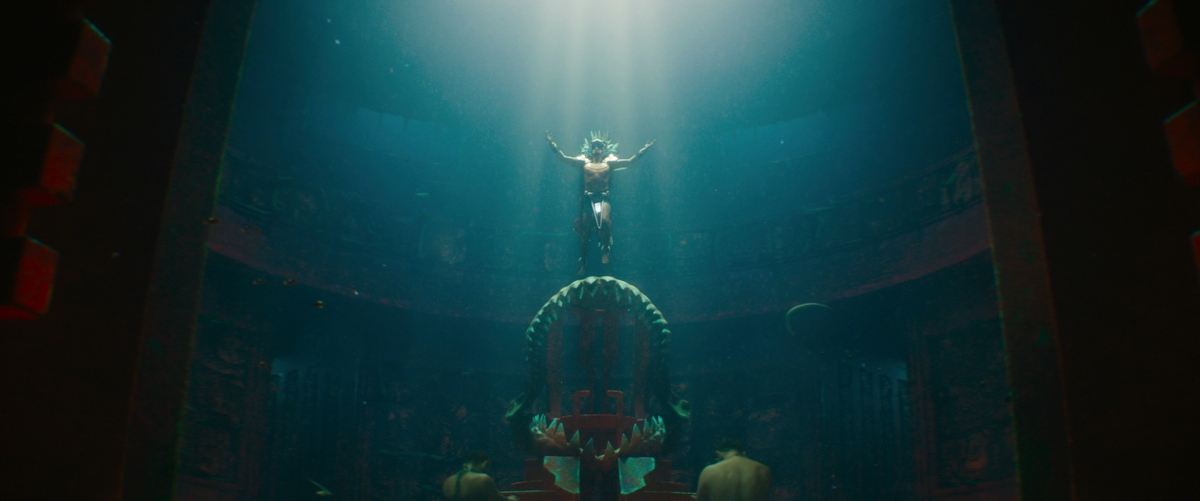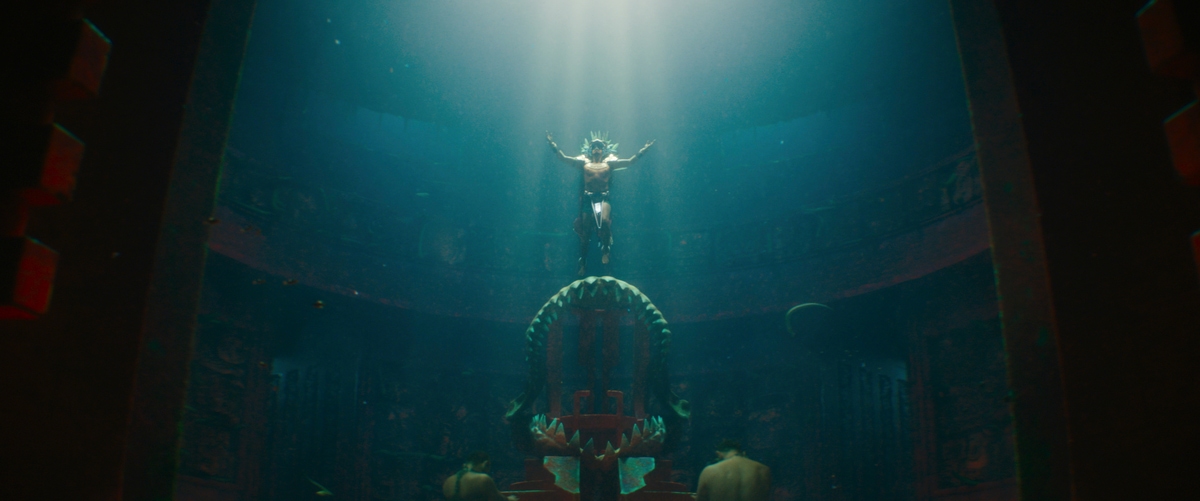 Huerta commands the screen as Namor the Sub-Mariner. He delightfully walks the line between hero and villain. Viewers are going to want to hate him but it's impossible not to also love him. Huerta turns the charm off and the menacing on with just a slight tilt of his head or a quirk of his lips. It's thrilling to watch him enjoy such a deliciously meaty and fun antihero role. Trust me, fans will be eager for more Namor, winged ankles and all.
Namor is the leader of the Talocan. This new world and its people have been given the same respect as the Wakandans in terms of representation. Everything from their costumes to the set pieces all honor the cultures and history that inspired these fictional people. Once again the Black Panther costume and production departments have knocked it out of the park in wow factor. They all deserve awards for the intricate details woven throughout each scene.
While it is true Wakanda Forever is not as action heavy as most sequels, it still has plenty of visual spectacles to feast on. The fight on the bridge between the Talocans and Okoye was my personal favorite. Like I mentioned above, anytime the Dora Milaje or Okoye want to show off their battle skills is fine by me. Although watching Namor in action was wickedly enjoyable as well. The underwater sequences feel real and without spoiling anything I'll just say I think the artists captured the essence of the Atlantians (the comic book race of Namor and his people) in the Talocans.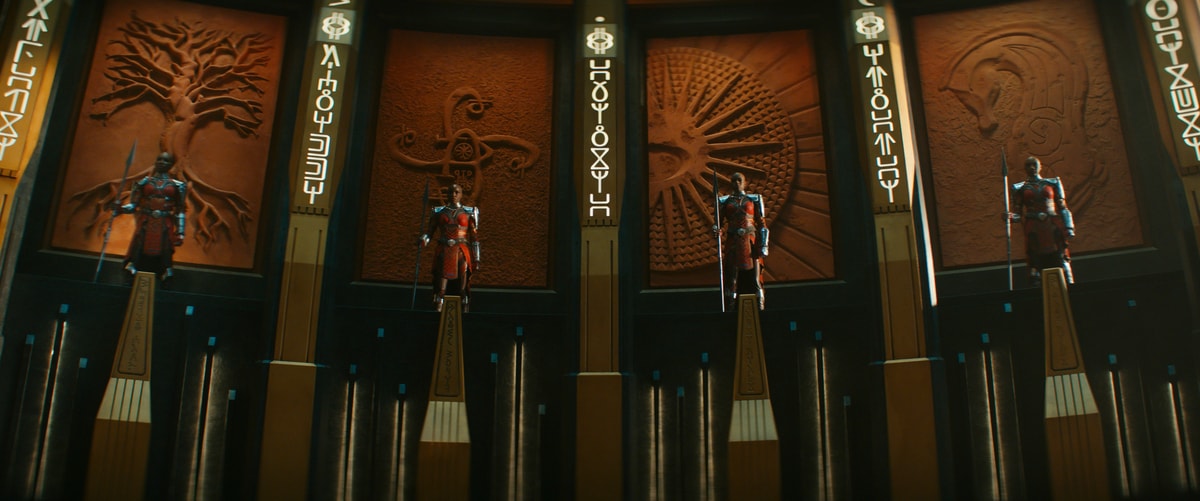 For eagle eyed fans there are Marvel Easter eggs to find throughout the film, though again not as many as say Avengers Endgame. However, being the last film in Phase 4 it does tie into the rest of the phase, specifically certain shows and films. Here is one hint, Falcon and Winter Soldier. There is also only one mid-credit scene and that's how it should be. As much as I and many others wanted a tease for Quantumania or even the Fantastic Four it would've detracted from the tribute this film was to the character and Boseman. When the credits finished rolling they end with a promise that the black panther will return.
Ultimately, Wakanda Forever is a story about loss and how what we do with that loss can shape our futures and the world around us. Coogler has created something that is beautiful, powerful, and insightful. It honors the legacy of T'Challa as well as the man who brought him to life and endeared him to our hearts. Wakanda Forever feels personal and some will say it is better than the original. But I would argue it couldn't be what it is without what came before and the heart and soul Boseman poured into Black Panther.
Black Panther Wakanda Forever is in theaters November 11, 2022. It is rated PG-13 for sequences of strong violence, action and some language with a runtime of 2 hours 41 minutes.