Sundance Film Festival showcased 84 feature-length films and 59 short films this year. Out of all of the ones that I watched, here are my picks for the best of Sundance 2022.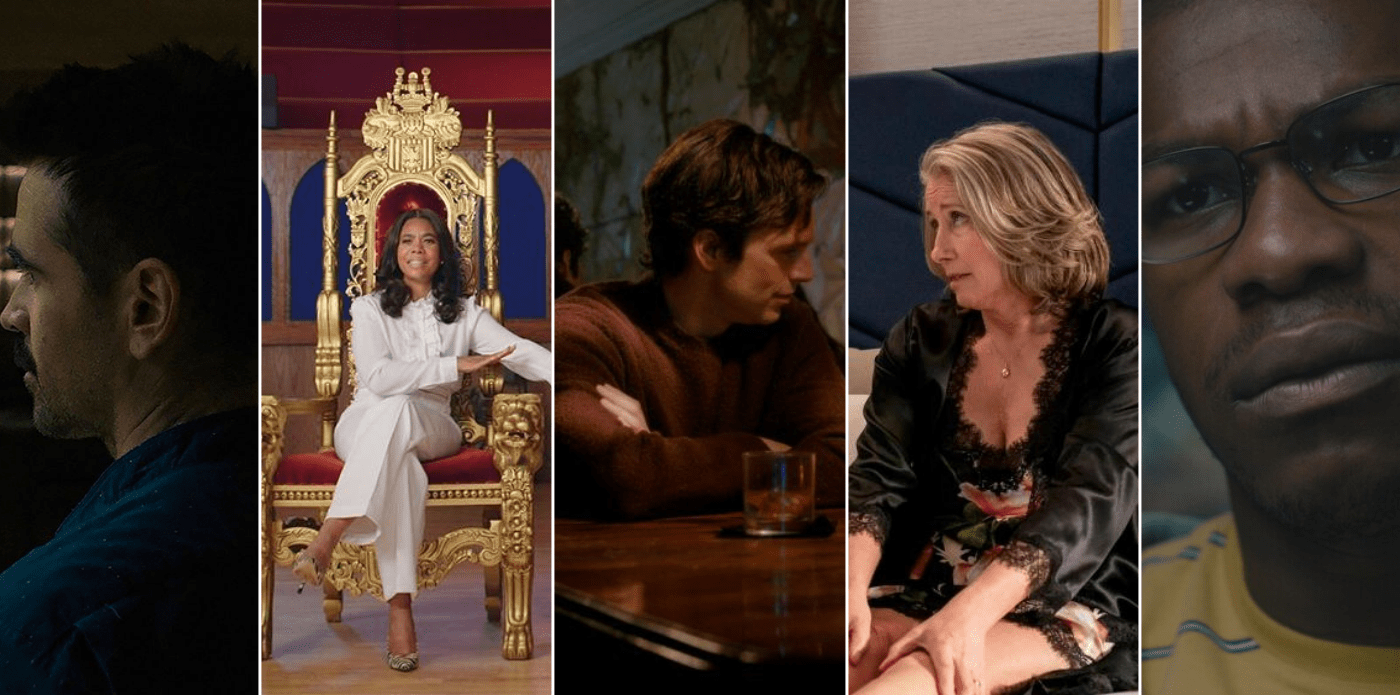 Best of Sundance 2022
There were a lot of though-provoking, thrilling, and exciting entries at the festival, making it hard to pick which ones to watch in the first place. A few that seemed like they would be interesting or at the very least decent turned into big disappoints. Fortunately, more often than not the films went above and beyond to truly tell a story and capture my attention. These were my favorites from my list.
FRESH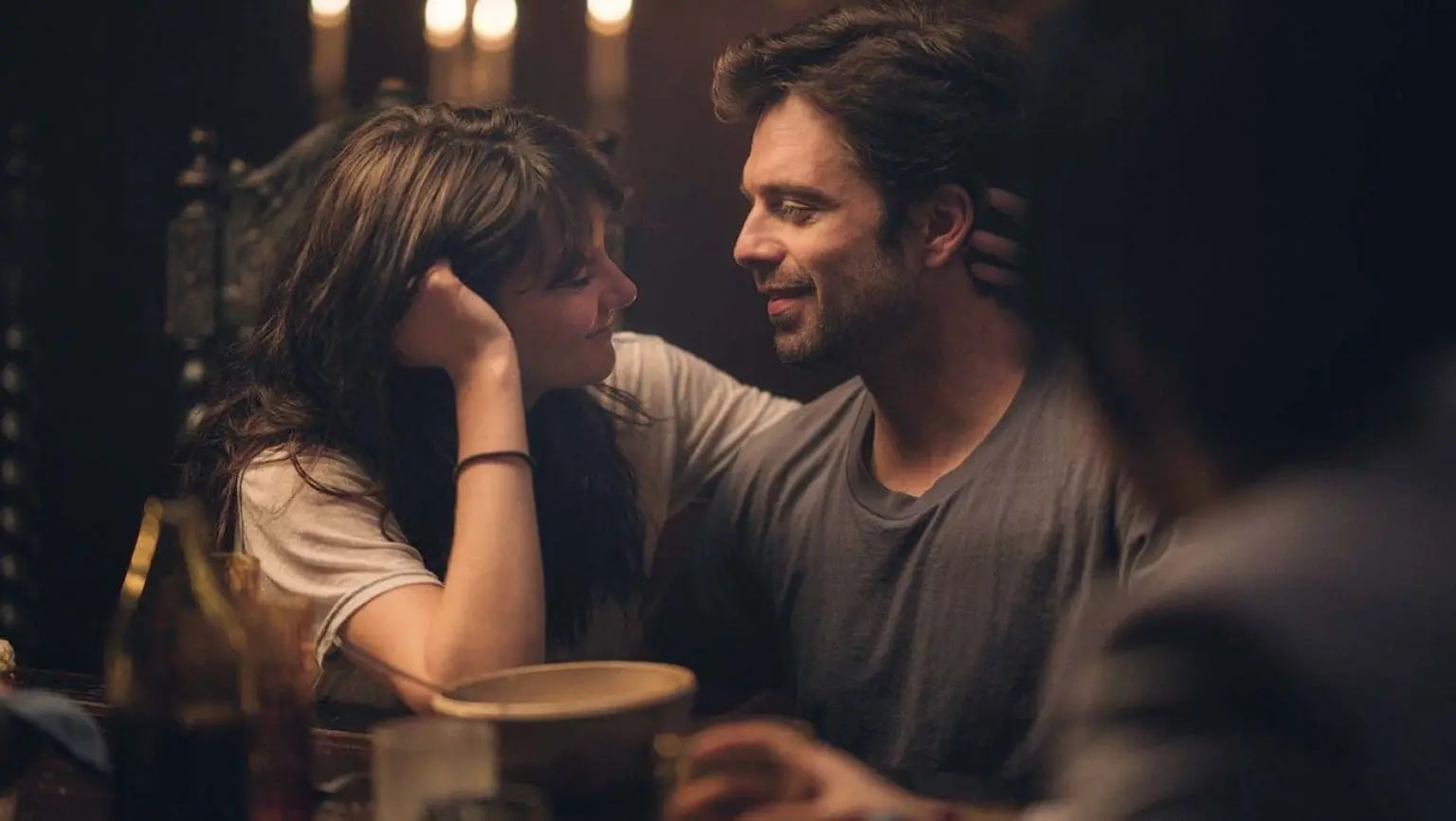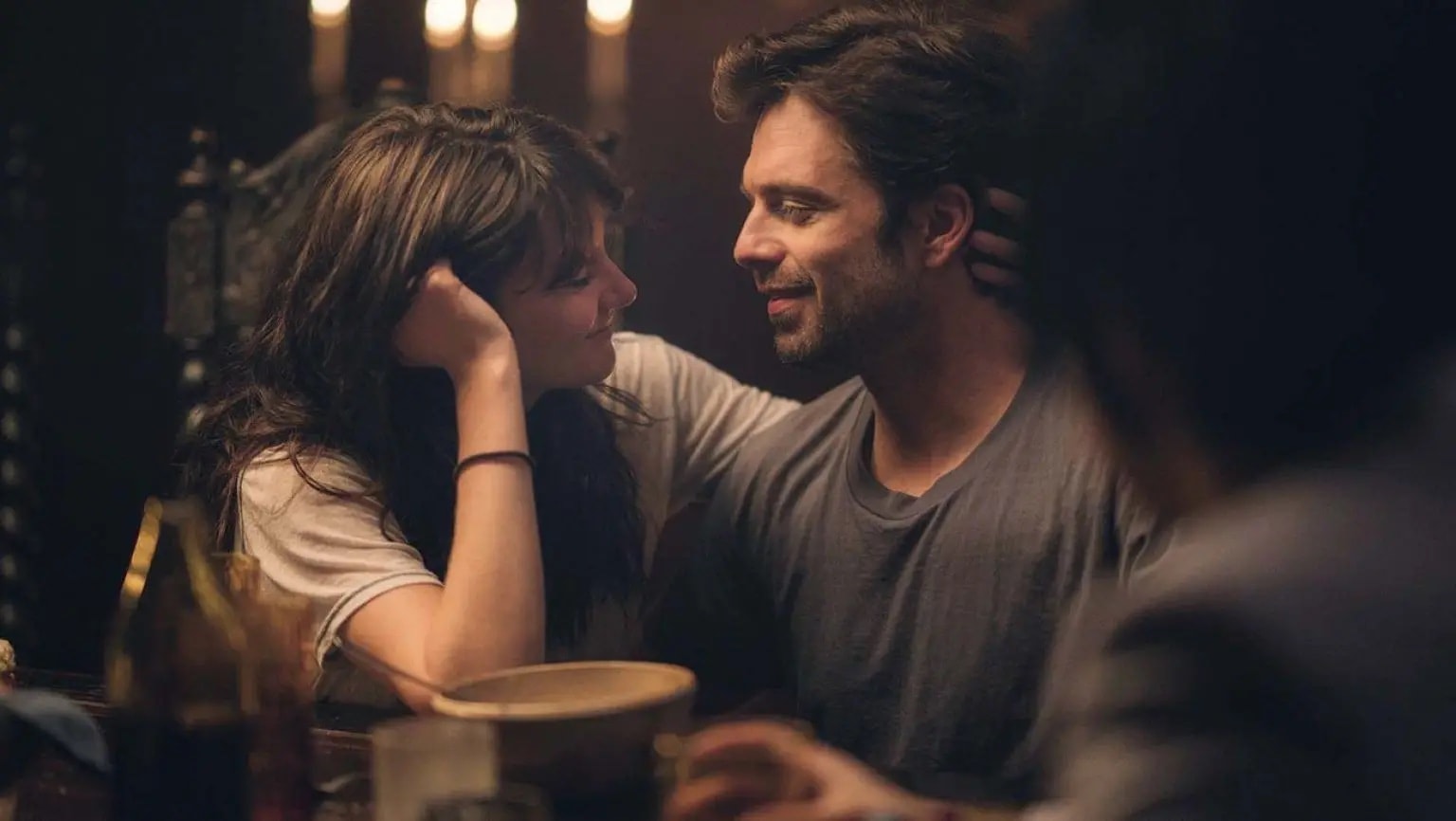 Fresh begins like any other romantic comedy, a slightly awkward girl Noa (Daisy Edgar-Jones) is sitting through an awful first date with some guy she matched with on an app. Afterwards she tells her best friend Mollie (Jojo T. Gibbs) she is over the whole dating scene. Cue the cute grocery store meetup with the attractive and charming Steve (Sebastian Stan). They exchange numbers and end up in bed together. When he suggests a weekend getaway she eagerly agrees, not knowing where exactly they are going. They arrive at this secluded house in the woods that conveniently has terrible service. During the first night he spikes her wine and in a fog she passes out. The credits roll and what follows is an entirely different film than the one portrayed in the first 25 minutes.
Steve has an unusual appetite for women and Noa is his latest catch. As is the audience, because Fresh lures you in and refuses to let go throughout the entire runtime. Cave deftly subverts all expectations, taking a fresh approach to a trope that is well known. She toys with the tone, presenting playfulness and comedy all the while firmly establishing without a doubt that this is a horror film. This is a nuanced look at the perils of modern dating and the fears women face on a daily basis. The result is a chilling and absolutely exciting foray into the war between men and women.
Fresh premiered at Sundance and is scheduled to be released on Hulu on March 4.
RELATED: Fresh Movie Review: An Intense Thriller That Subverts Expectations
AFTER YANG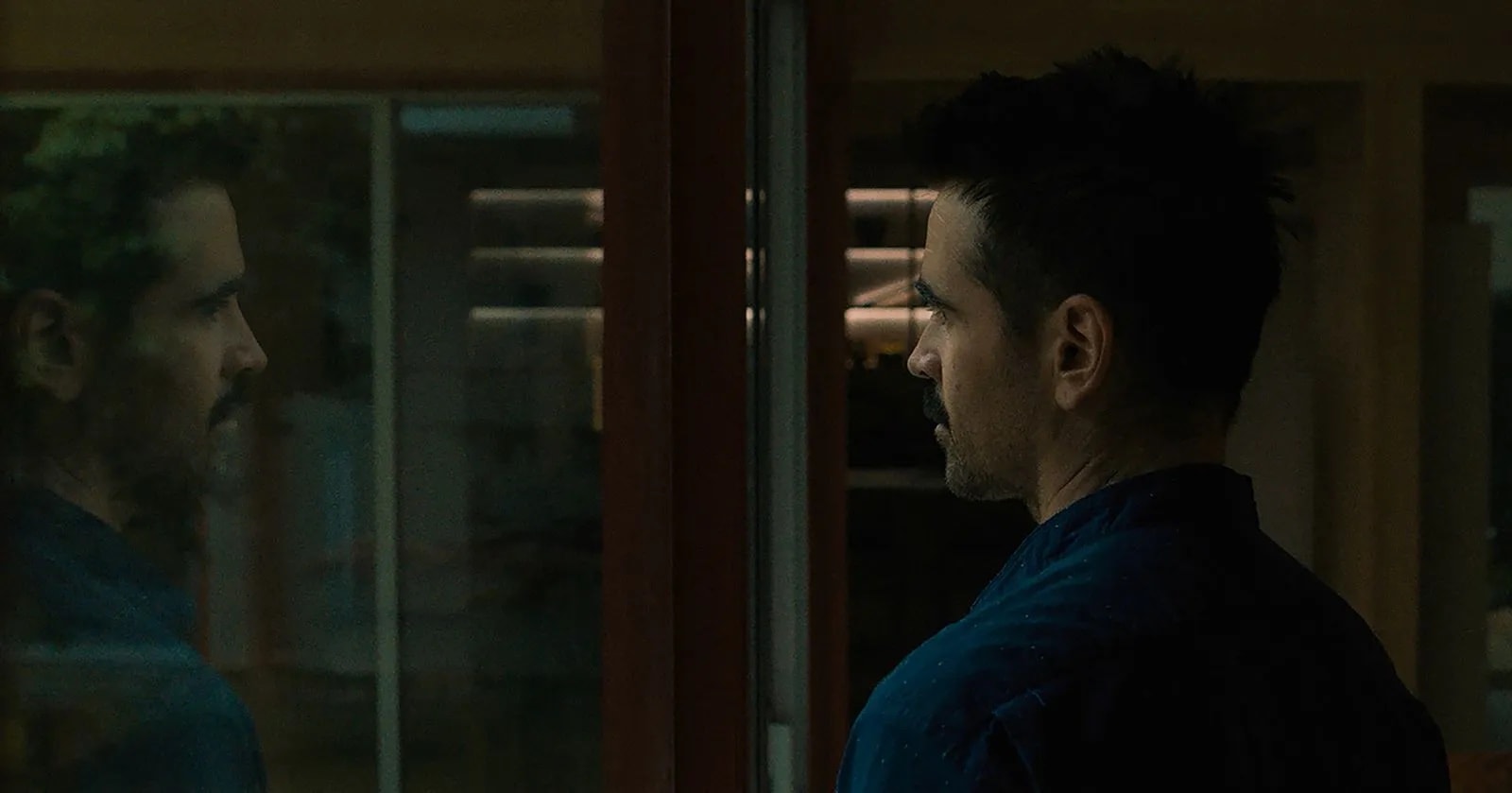 After Yang, adapted from a piece by Alexander Weinstein, tells the story of some point in the future when technosapiens (artificial, android humans) have become an essential part of human lives. When Jake (Colin Farrell) and his wife Kyra (Jodie Turner-Smith) adopt a young Chinese girl Mika (Malea Emma Tjandrawidjaja), they want her to be able to stay connected to her Chinese heritage. They do so by purchasing a refurbished technosapien, Yang (Justin H. Min). But when Yang begins to malfunction, the family must decide what to do with him before the body decomposes. Attempts to revive him ultimately prove to be failures and the family must mourn the loss of this android who has become more than a robotic helper. He is a son, a brother, and a friend.
This film is a beautiful and emotional journey about what it means to be a family. It explores how humans process life, love, and grief. The emotional power of this film builds slowly throughout the runtime until it lands square in your lap asking you your feelings about life and what is left behind. Amplified by the subtle yet powerful performance by Farrell, After Yang encourages viewers to take stock in their own lives and answer the question: are you truly living?
After Yang is scheduled to be released March 4 in theaters and on Showtime.
Good Luck to You, Leo Grande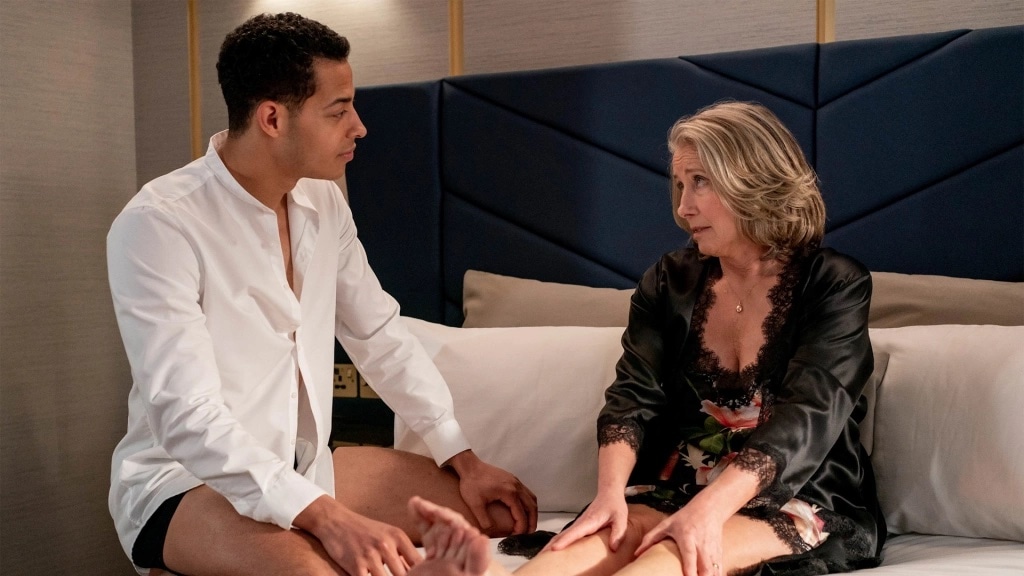 What happens when a retired school teacher and widow decides after 20 years she wants to experience some sexual adventures? She hires a special kind of escort of course. Nancy Stokes (Emma Thompson) is a woman who has never been fulfilled in her romantic life. Her children are grown and with her husband gone she feels like maybe now is the time to try something new. That is where Leo Grande (Daryl McCormack) comes in. They meet in a hotel room but things don't go the way Nancy had planned. Leo explains that he can give her whatever she desires whether that is sexually or just being there as a friend, it is up to her. At first, Nancy cannot bring herself to do anything but after multiple encounters they both leave with more than what they came for.
Good Luck to You, Let Grande is a fantastic film that is both witty and endearing. Everything flows together nicely and listening to Thompson and McCormack spar verbally is quite the treat. Despite taking place mostly in one location it never feels dull or boxed off. Above all it is incredibly empowering, not only championing body positivity but also depicting sex work in a sex-positive way.
Good Luck to You, Let Grande premiered at Sundance and will be released later this year on Hulu.
CALL JANE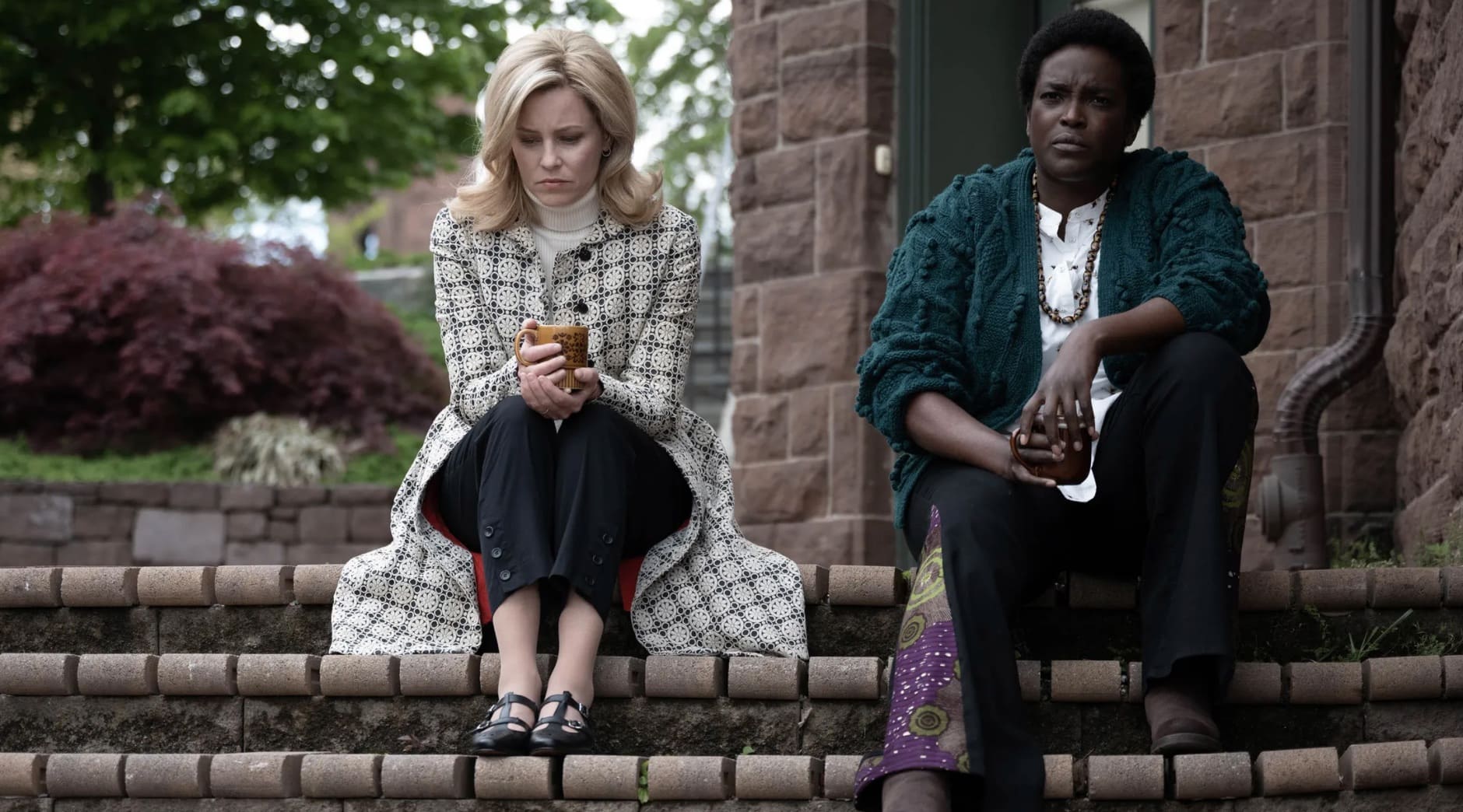 In 1968, Joy (Elizabeth Banks) is expecting her second child and is as happy and busy as can be. She soon discovers however that she has a condition that could kill her if she does not terminate the pregnancy. In those days, women had to petition the hospital board (all men) to allow them an abortion. Joy was denied and eventually learns of "Call Jane," a collective of women who secretly help others get safe yet illegal abortions. After seeing what these women are doing, Joy decides to join the Janes but the law is never too far behind.
Based on the true story of The Jane Collective, Call Jane is incredibly pertinent to the times we live in now. Highlighting the struggles women faced when it came to medical decisions, the film weaves hope and strength throughout. Women can accomplish anything and together we can make a difference for others in our communities. If anything, Call Jane leaves the women in the audience feeling encouraged to face whatever comes their way and hopefully imparts some empathy in the men.
Call Jane premiered at Sundance and is not currently scheduled for a release.
EMILY THE CRIMINAL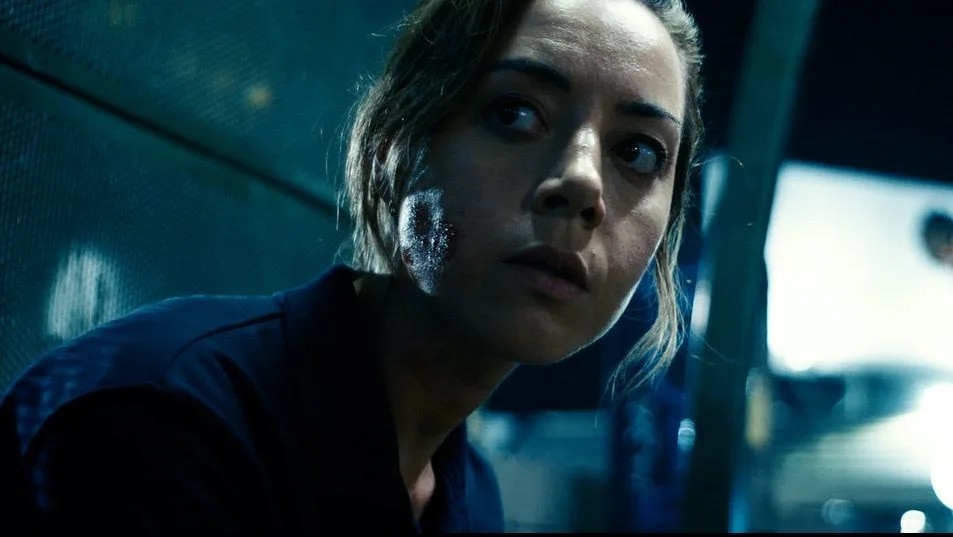 Emily (Aubrey Plaza) is sitting in a job interview when she is asked about her criminal record, a DUI and an assault charge in 2016. She's angry and frustrated that she cannot get a job that will allow her to pay off her $70K in student debt for an art degree she never received, due to her run-in with the law. Emily goes back to her catering job and learns from a coworker about a job that would pay her $200 or more an hour. Naturally she is interested but she quickly learns that this easy money is actually a credit card scam operation. Despite her reluctance and being desperate for money Emily goes for it and this path leads her to some interesting places.
Emily the Criminal is a character-driven thriller. The pacing and direction keeps you on the edge of your seat, feeding into the frenzy of the high stakes and the panic that Emily feels. It's a film that is equally thrilling and poignant, with plenty of class commentary. Plaza proves once again she is a talented powerhouse and her performance will keep you guessing until the end.
Emily the Criminal premiered at Sundance and is not currently scheduled for a release.
HONK FOR JESUS SAVE YOUR SOUL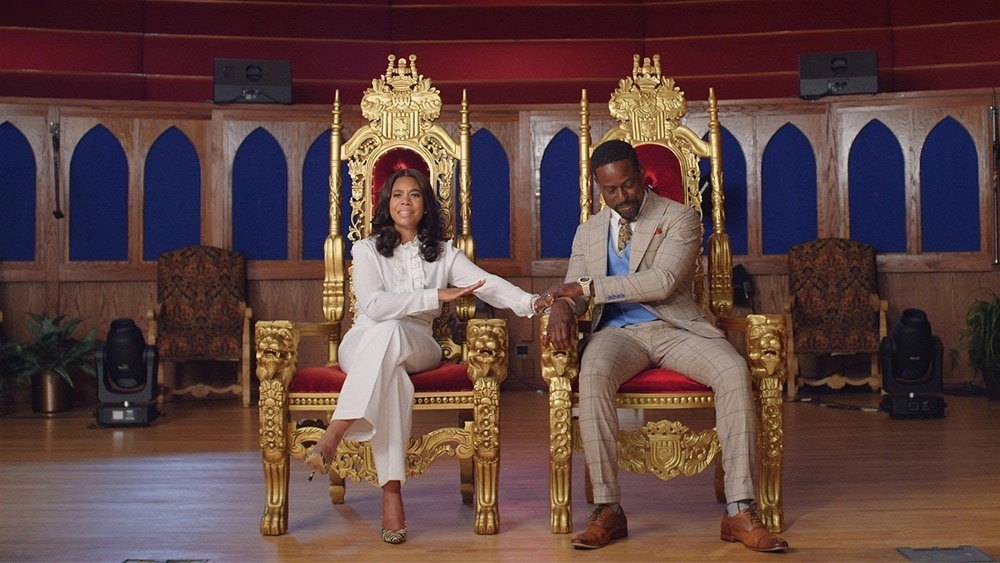 When Wander to Greater Pastures megachurch closes its doors due to sexual misconduct allegations, Pastor Lee-Curtis Childs (Sterling K. Brown) decides to invite a documentary crew into his life to tell the story of his great comback. His wife, Trinitie Childs (Regina Hall) however is skeptical about this decision and feels it is only going to hurt their image in the long run. Childs will not be dissuaded though and soon the film crew is privy to everything- the fancy clothes, the devout congregants, and all the smiles the Childs can muster. But soon the cracks begin to show when those affected by Childs' alleged abuse begin to show up and another church plans a grand opening on Wander to Greater Pastures' big day.
A mockumentary that takes aim at the hypocrisy that is rampant in megachurches, Honk For Jesus, Save Your Soul is a must see. It starts off establishing just how theatrical this pastor is before the drama unfolds. Hall and Brown are fun to watch with the former stealing every scene she is in. Although the runtime could be shaved a bit, overall it is a sharp and clever commentary about the darker side of church life.
Honk for Jesus, Save Your Soul premiered at Sundance and is not currently scheduled for a release.
829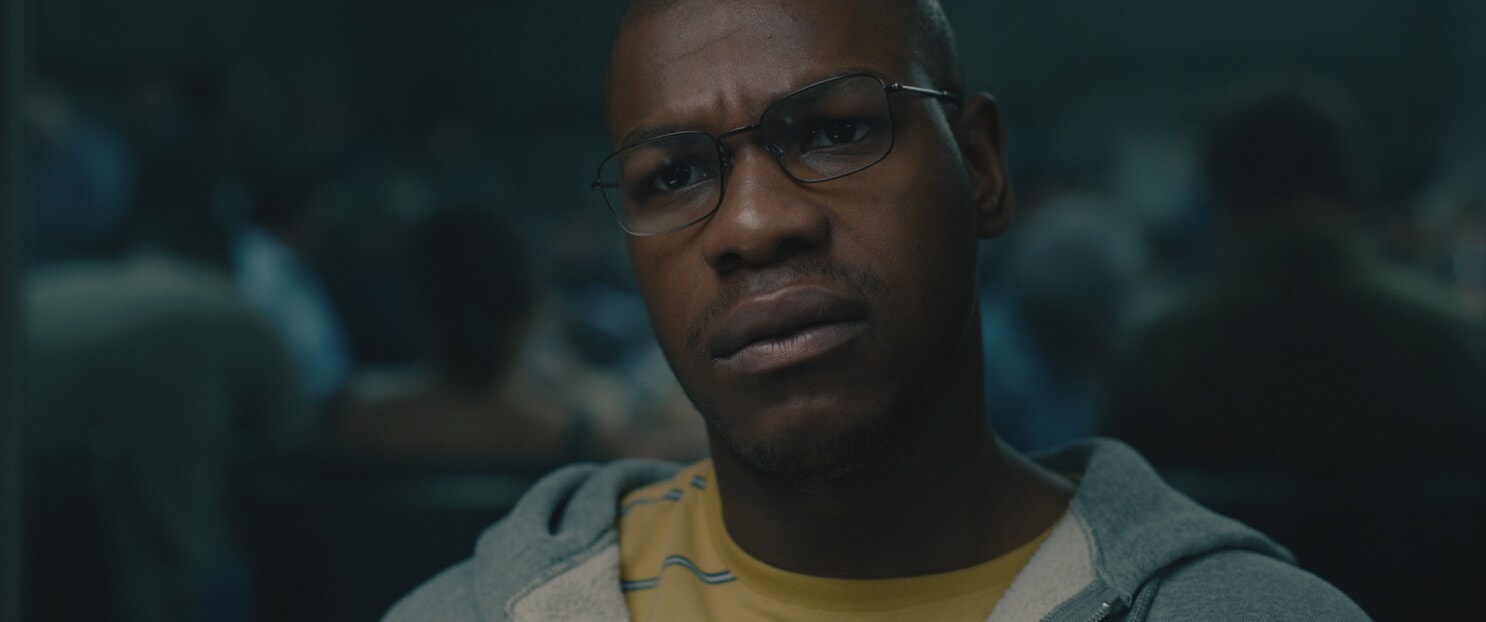 Adapted from Aaron Gell's article "They Didn't Have To Kill Him," 892 tells the story of Brian Brown-Easley's (John Boyega) last days on this Earth and the desperation he was pushed to thanks to the failure of a system that is suppose to help veterans like him. In July 2017, Brown-Easley walked into a bank and slides the teller, Rosa Diaz (Selenis Leyva), a paper saying he has a bomb. What follows is a stand-off with police and quick flashbacks to the days leading up to the bank heist where Brian tries to get the money that is owed to him by the VA's office.
829 is an intense, hostage thriller that keeps you on the edge-of-your-seat. But when the realization hits this isn't some fictional tale but rather a real life story that is the sad truth for many veterans in the US, it is actually quite heartbreaking. Unlike other bank heist films, this one takes it a step above the frantic need to get money for x reason, it highlights how the system continually fails those in need and that we as a country need to take better care of the women and men who risk their lives to protect us.
829 premiered at Sundance and is not currently scheduled for a release.