Almost 35 years later, it is time to return to Tir-Asleen and join Willow Ufgood and his band of misfit heroes as they once again set out to save the kingdom. After waiting decades for more Willow, fans will not be disappointed.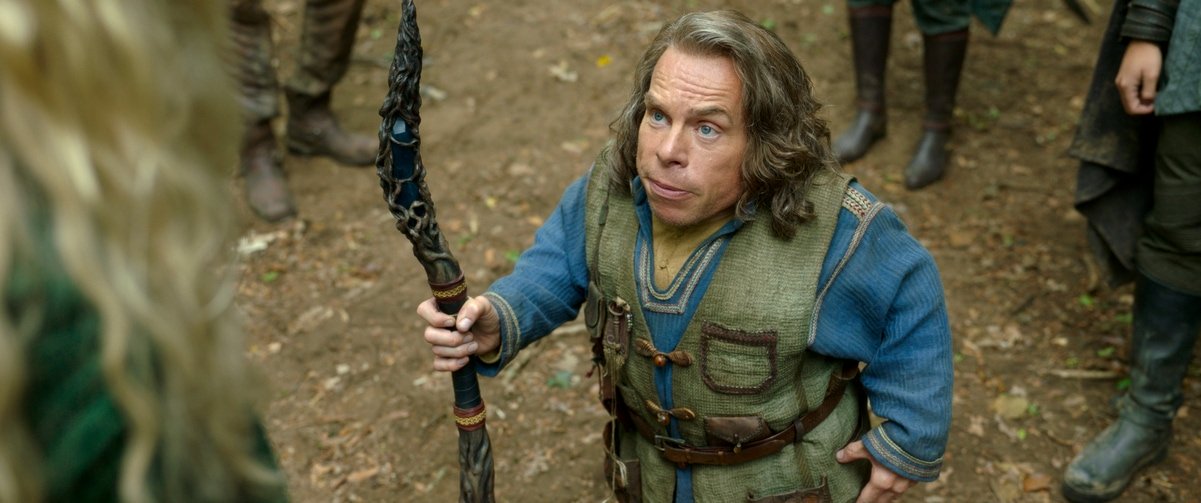 Willow Review
Years ago, a young would-be sorcerer named Willow Ufgood (Warwick Davis) successfully protected Tir-Asleen's infant empress, Elora Danan, from the evil Queen Bavmorda. Years later an evil Willow foretold of has come to the land. Elora has been hidden away and raised without any knowledge of her true identity in hopes to protect her from said evil. Queen Sorsha (Joanne Whalley) calls upon her children Kit (Ruby Cruz) and Airk (Dempsey Bryk), along with aspiring knight, Jade (Erin Kellyman), awkward prince Graydon (Tony Revolori), adventurer Boorman (Amar Chadha-Patel), and the kitchen maid Dove (Ellie Bamber) to seek out a way to save their land. But first they must seek the help of the world's last and greatest sorcerer, Willow Ufgood.
Willow, the series, is a worthy return to the magic and adventurous world of Willow Ufgood. It brings with it all the charm, wit, and high stakes of the original film while also fully embracing the tropes of the genre in a smart way. Fans who have been waiting since the 80s will not be disappointed and newcomers will find plenty to love about this ragtag group of heroes just trying to survive the impossible.
RELATED: Interview: Jon Kasdan On Willow Without Madmartigan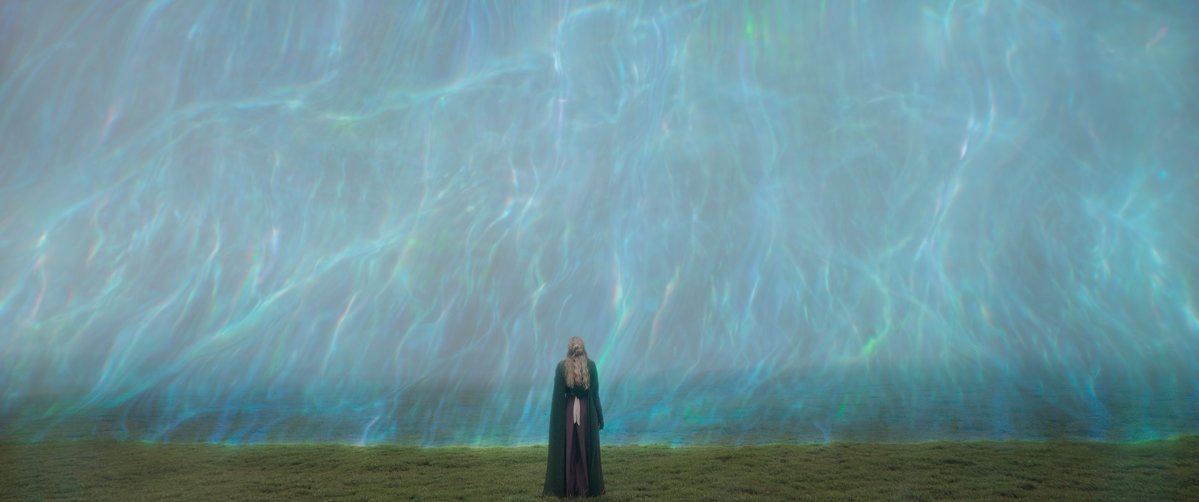 The first two episodes of the show set out to do a lot of world building. For newbies there is a lot to learn in a short amount of time from the backstory to the new cast of characters. Even long-time fans will have to pay close attention as we get to know the new would-be heroes that Willow finds himself working alongside. As such, I recommend a watch (or rewatch) of the original Willow before embarking on this new quest. It will help viewers grasp the who's, what's, and where's shown and mentioned in the first episodes.
Once the world is established, episode 3 is where the adventure picks up in earnest. Here is where the new cast begins to make a name for their characters and Willow once again reminds audiences why he was the heart of the original. Davis effortlessly steps back into the titular role with the same quick wits, earnestness, and magnetism that he had at just 17. After years of being relegated to playing side characters in major franchises, Davis is again the star and shows that Hollywood would do well to remember it.
Although Davis is amazing and the big draw for Willow fans, the young cast doesn't shy away from also giving their best. Showrunner and writer Jon Kasdan didn't sacrifice the new faces for the sake of Davis' Willow or vice versa. All are given ample room to grow and give remarkable performances. They mesh well with the returning cast and each other. Plus they somehow are able to keep up with the energy of Davis who clearly gives them all a run for their money.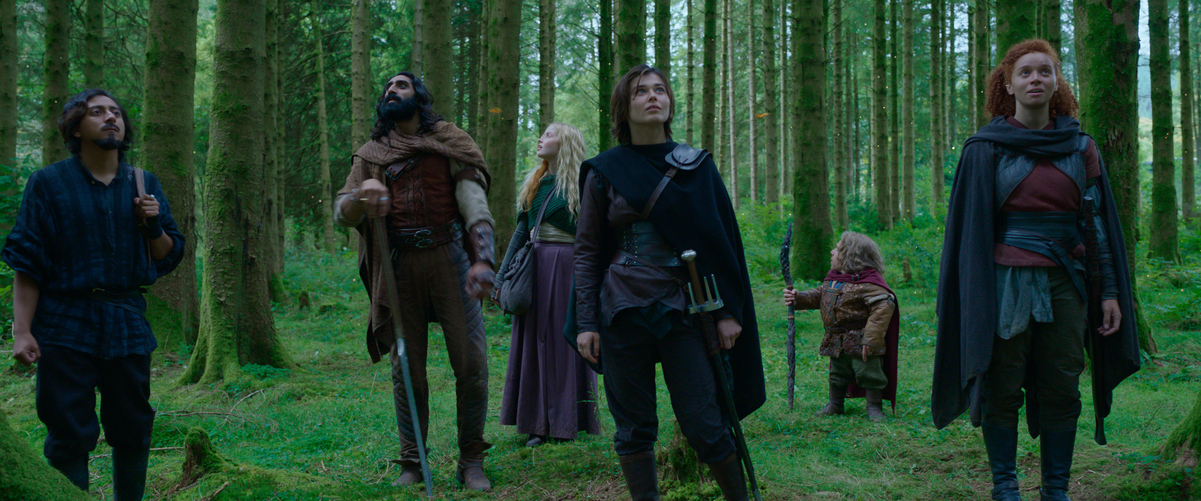 The lack of Madmartigan is not only felt but also addressed, as he played such a vital role in the original story. His absence however opened the door for Amar Chadha-Patel's Boorman. Boorman, who acts as a light into Madmartigan's world, also serves as the dark-humored, crass swaggering adventurer. Chadha-Patel is brilliant in this role and will quickly become a fan-favorite as he is every bit as intriguing to watch as Kilmer was in '88. Tony Revolori steps away from trying to be cool in Spider-Man and goes full-on awkward as Graydon. This is definitely a treat, especially for those who haven't seen Revolori outside of the MCU.
Another win for Willow is its humor. This isn't another serious fantasy adventure where no one is allowed to smile or even tell a joke. Rather, Willow embraces the legacy of its genre, cleverly pointing out some of the more absurd tropes but in a way that makes sense. Physical humor, innuendos, and the dry quips of several characters fuel the fun here. In reality, humans always try to find the light side of their darkest moments, so it makes sense that faced with this daunting task at least one in the group would try to lighten the mood. This smart writing means the laughs come genuinely, with nothing feeling forced.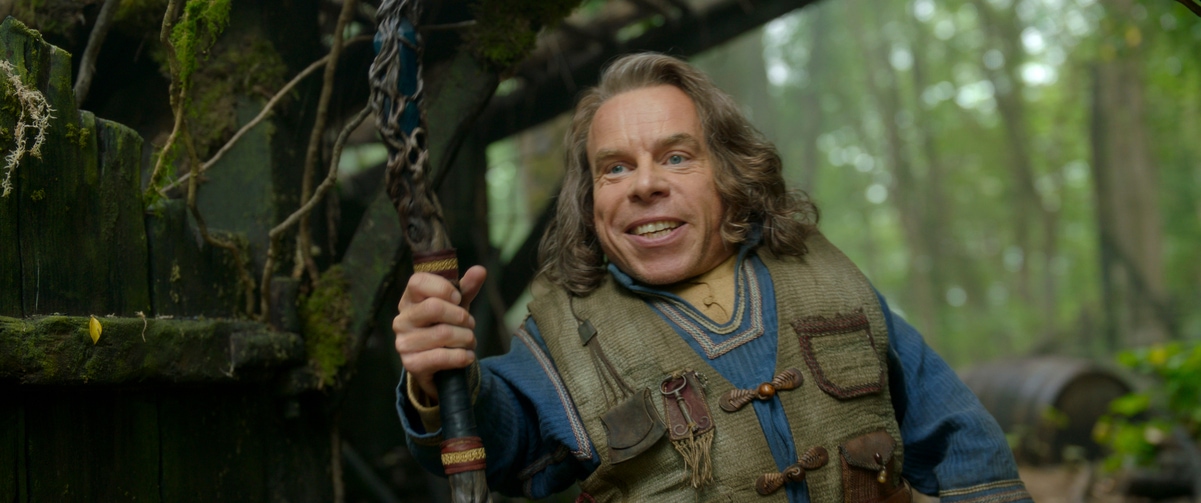 Visually, the show captures the essence of the film but with updated special effects. Practical effects are used as much as possible and the Lucasfilm creature shop put out some stunning pieces. Light and dark magic swirl around the screen in vivid detail and the camera sweeps over landscapes to offer stunning views. Essentially, Willow is immersive as a world, it feels lived in and one that viewers could explore if they dared.
Ultimately, Willow is a refreshing and worthy return to a fantasy world many fell in love with in the 80s and 90s. It honors its source while not trying to take itself, or the canon, so seriously that it is detrimental to the story. Just like the film, Willow isn't trying to be anything more than what it is— a charming, witty, epic adventure where anyone from a young Nelwyn to a kitchenmaid can be a hero.
Willow episodes 1 and 2 are now streaming on Disney+. The remaining six episodes will then release once a week on Wednesdays.