A supernatural, coming-of-age dramedy, Darby and the Dead may not tread new ground but it delivers enough heart and laughs to make it an entertaining watch.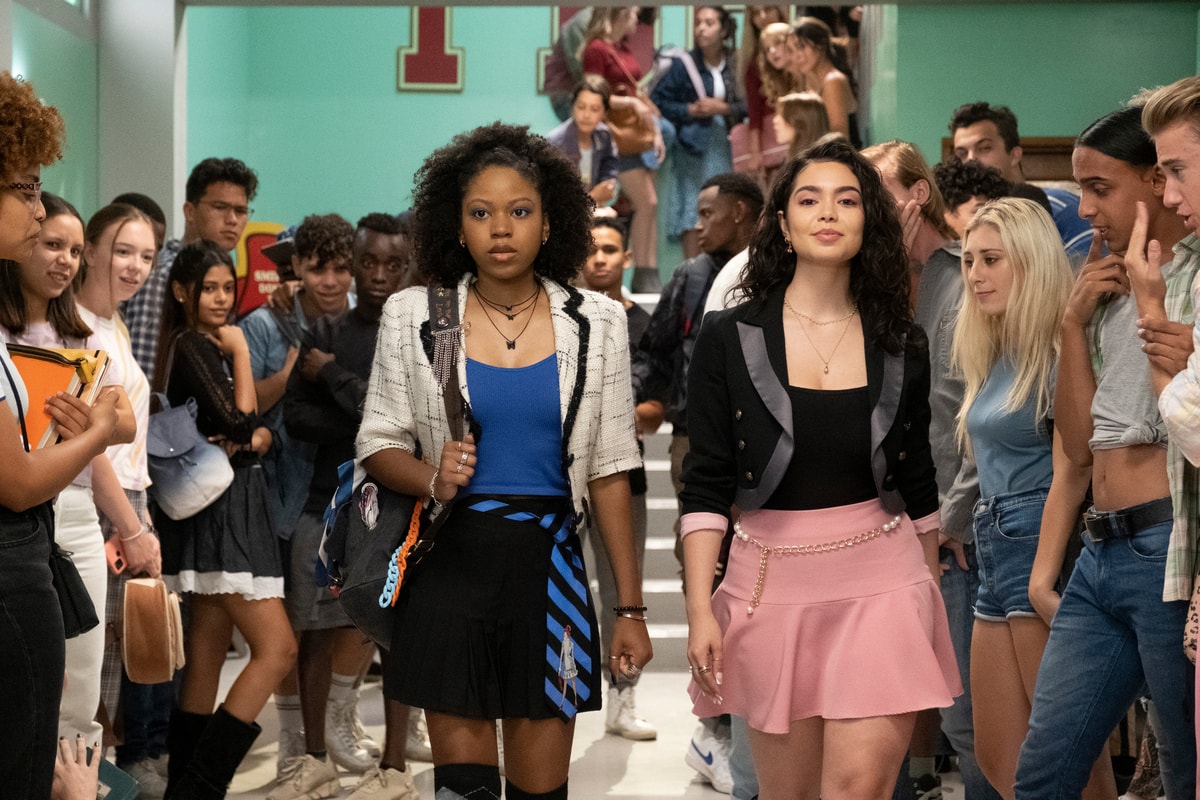 Darby and the Dead Review
After a horrible accident as a child, Darby Harper (Riele Downs) was able to see and speak with ghosts. Due to her unusual gift, it led to her pulling away from the living in favor of hanging out with the dead. But after her former best friend Capri (Moana's Auli'i Cravalho), suffers an accident and dies, Darby's world is turned upside down. To help Capri move on from this world, Darby must help Capri with some unfinished business, which is basically ensuring her living friends host her epic Sweet 17 party. In order to do this, Capri turns Darby from outcast to queen bee but this deal between them ends up with a deeper impact than new clothes and makeup.
Darby and the Dead is a supernatural, coming-of-age dramedy that follows along the lines of stories that have come before. Although it doesn't break new ground, it does bring enough entertainment and a large amount of heart to the table. Part of what makes it standout are the incredible performances of the leads Riele Downs and Auli'i Cravalho.
RELATED: Rosaline Movie Review: A Witty Reimagining Of Shakespeare's Classic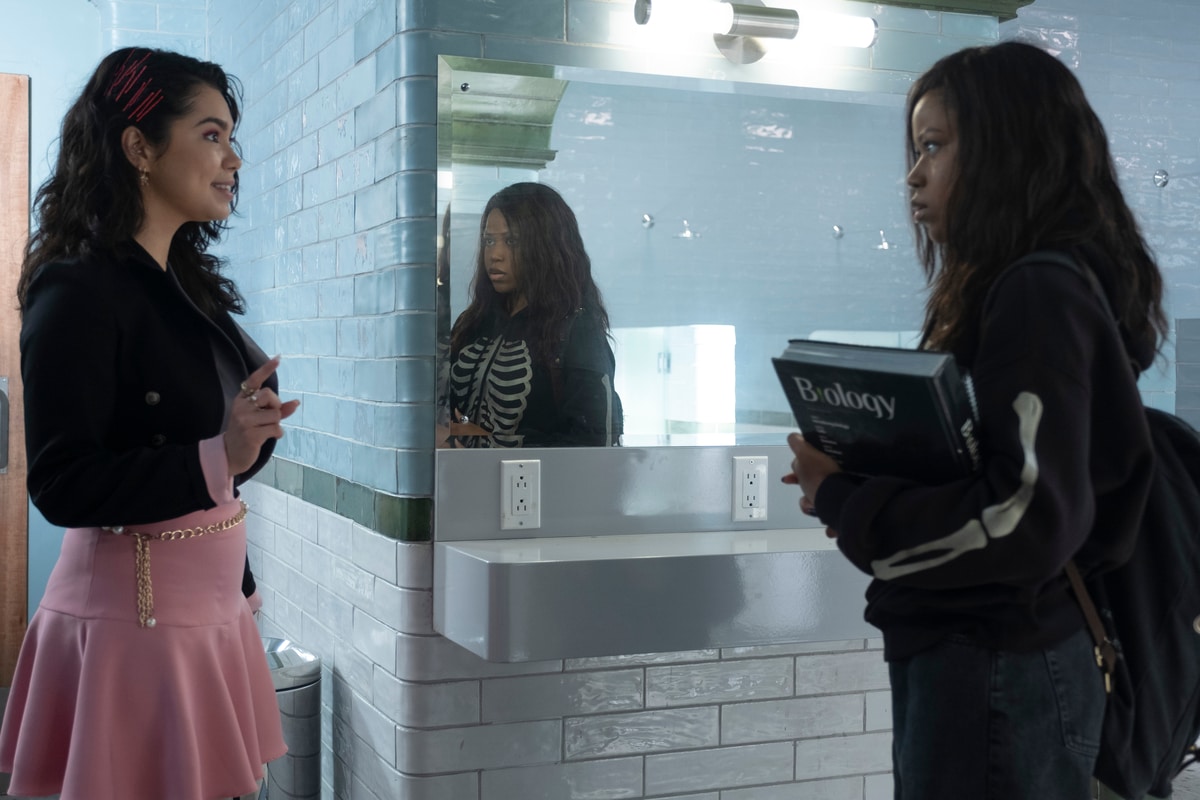 Downs and Cravalho elevate the script with their dynamic. These two have amazing chemistry, playing off each other, bickering, and caring for one another like real best friends. Seeing Cravalho take on the self-centered, popular girl role with such force might make some forget she was the kindhearted, sweet Moana. Downs equally commands viewers attention as the sarcastic loner who hits her comedic beats with ease. Together their vibes contrast perfectly and as their characters grow, this unlikely friendship is responsible for many of the film's most sincere moments. Of which there are a surprising amount. The message of not getting so lost in your grief that you forget to live is a strong one. As is what it means to live a fulfilling life that won't end with regrets.
Providing some ghostly backup is the delightful Gary (Tony Danza). Gary is Darby's closest thing to a best friend she has thanks to her preference to hanging out with the dead over the living. He's lived a good life and is waiting patiently for his wife before he pass on. Although Darby's job is to help ghosts, Gary mostly helps her. Danza proves he still has the charm and should be cast in more things as a supportive, tender-hearted father figure. The rest of the supporting cast doesn't get a whole lot to work with but that's generally the way these movies go. There is the love interest, the faux love interest, the mean girl click, and bonus random ghosts.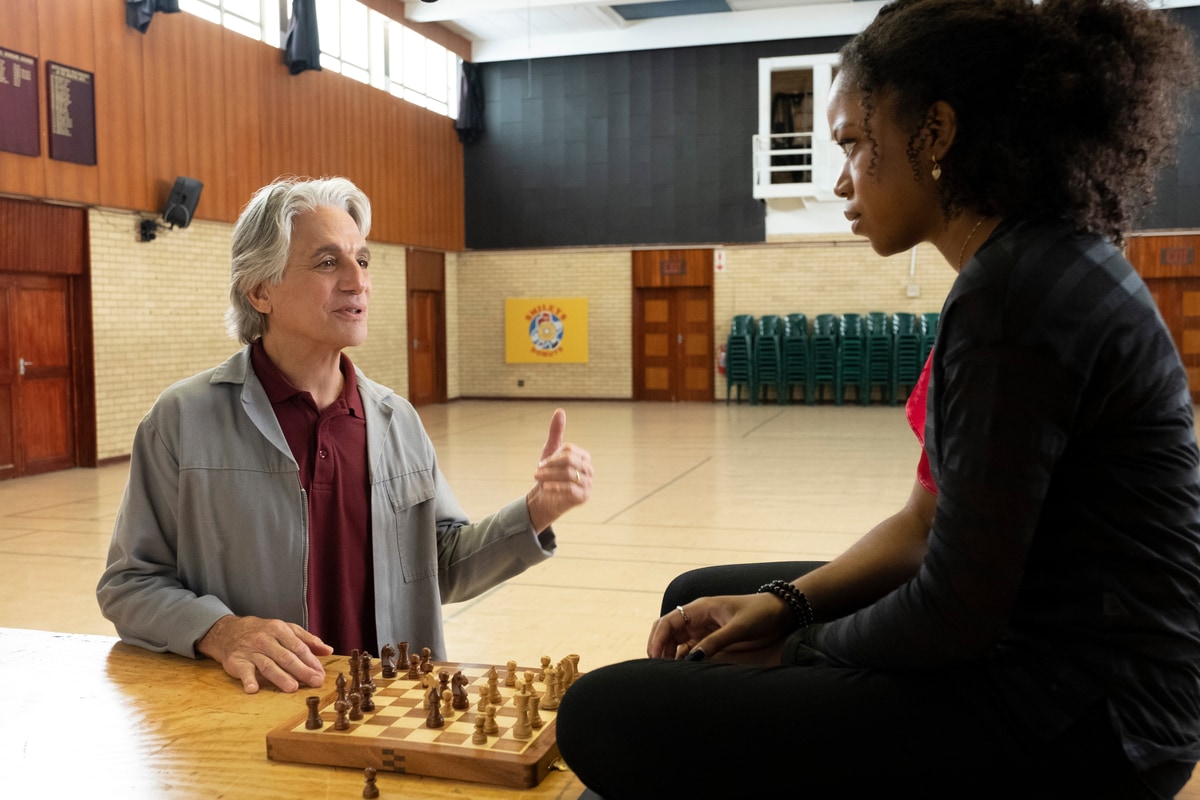 If you take Clueless and Mean Girls and then top it off with a healthy dose of Beetlejuice and Teen Spirit, you have an idea about what awaits in Darby and the Dead. Although it borrows heavily from the typical clichés of the genre, it does so with a seemingly conscious effort. Darby is aware you know what is going to happen but still throws in some fun offbeats to trip you up just a bit. There is one particular twist that was harder to see coming but was ultimately a great choice for the story. Plus unlike other teen comedies, Downs and Cravalho's complex relationship seems believable. These two truly are amazing in this and it should hopefully cement them as two young stars to watch.
There are some other fun little tropes thrown in as well like visual gags with the ghosts and fourth wall breaking by Darby. The effects aren't over the top and seem similar to that of Ghosts. Darby is out to break into the top echelon of teen movies and it hopes by paying homage to its predecessors it will do just that.
Darby and the Dead is ultimately an entertaining romp through high school with ghost shenanigans thrown in for good measure. It handles the idea of grief, mourning, and living with a surprisingly caring touch for a teen film. Although it draws heavily on the tropes of its genre, there is still plenty to enjoy about this new yet not story of two complicated teens and their journey to embrace life.
Darby and the Dead is available on Hulu Friday, December 2. It is rated PG-13 for strong language, suggestive material and some teen partying with a runtime of 100 minutes.