After 13 years, director James Cameron welcomes audiences back to Pandora. Avatar The Way of Water is a love letter to the world he created and the beauty of our own planet. When it focuses on nature, it truly wows.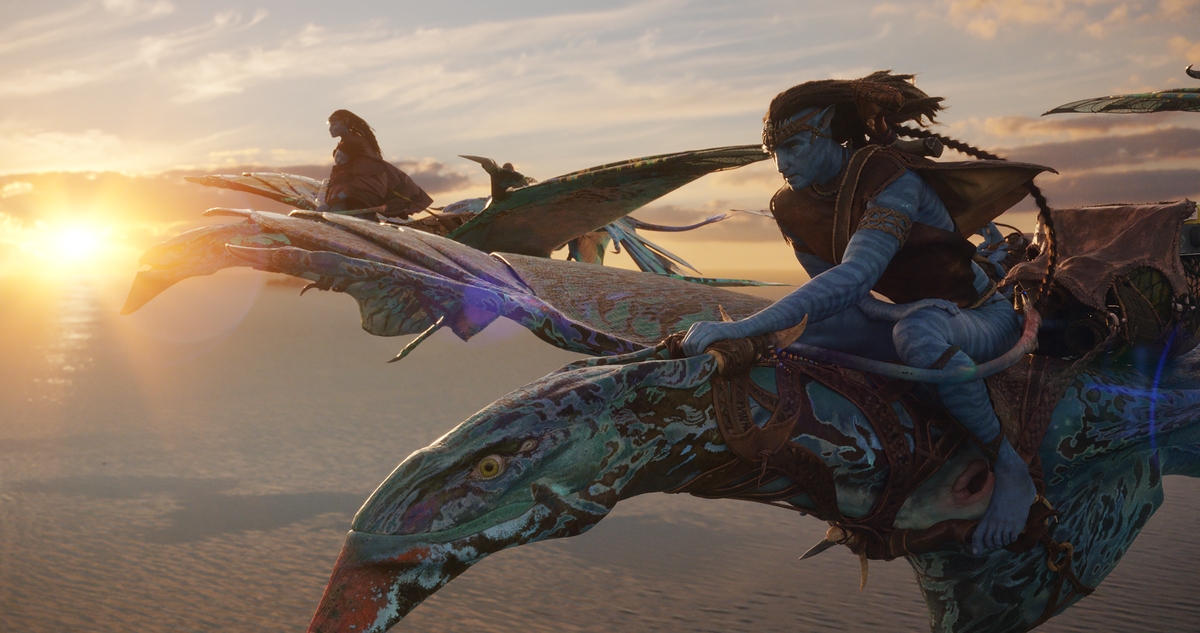 Avatar The Way Of Water Review
Set more than a decade after the events of Avatar, Avatar: The Way Of Water follows the story of the Sully family. Jake (Sam Worthington), fully living the Navi life has started a family with Ney'tiri (Zoe Saldaña). They have four children, the eldest son Neteyam (Jamie Flatters), second-oldest son Lo'ak (Britain Dalton), adopted daughter Kiri (Sigourney Weaver), and their youngest daughter Tuk (Trinity Jo-Li Bliss). Miles (Jack Champion), better known as Spider, is also an honorary member of the family since he was left behind on Pandora when the other sky people left. When the sky people return to Pandora led by Colonel Miles Quaritch's avatar (Stephen Lang), Jake must join forces with the Metkayina, a water tribe, in order to stop him from destroying their world, again.
Avatar: The Way of Water brings with it some impressive visuals along with lessons on the importance of caring for the natural world. Cameron makes it easy to get wrapped up in the wonders of Pandora but when the camera moves from the beauty of nature to the actual storyline, the water gets figuratively murky. However longtime fans will likely find this return to Avatar worth the wait.
RELATED: Sigourney Weaver On Returning To Avatar The Way of Water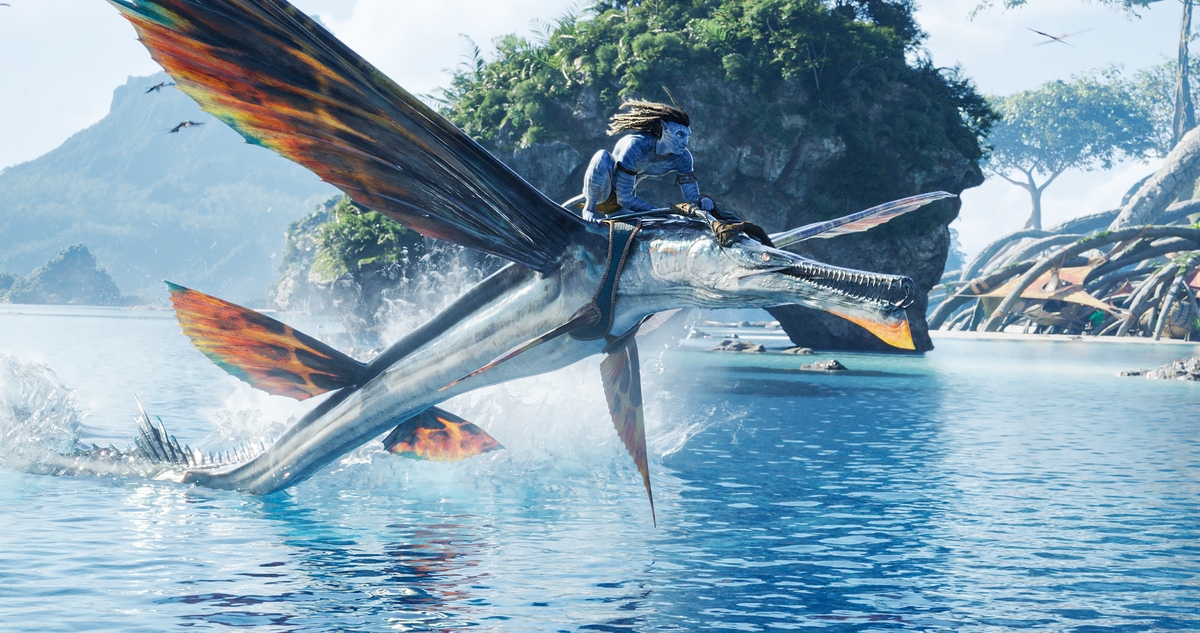 Visually, Way of Water mostly lives up to the promises of Cameron. When he is focused on just showing off Pandora it looks and feels like a National Geographic special or at the very least a tourism ad if the place existed. There are several points where, thanks to the 3D glasses, it felt as if I was on Flight of Passage at Animal Kingdom. In fact I could see an updated show that eventually includes several scenes from the film. But when the fighting eventually happens, the seamless look Cameron is going for breaks down.
The FPS rate (frames per second) is changed intermittently throughout the film and it is obvious when the switches occur. This gives most of the action shots a video game feel which seems out of place in a world that is meant to show off natural beauty. Cameron's admiration for the sea is clear though, with care taken to show how gorgeous the world is around us. He also pointedly shows that humans need to be better caretakers and respect nature, and on those points he and I are in complete agreement.
RELATED: James Cameron Talks Making The Sequel To Avatar 13 Years Later
It is no secret the runtime is excessive and entirely unnecessary. If at least an hour had been removed it would've made the overall film more cohesive. But as it is, the story and all the various plot points the writers are trying to work together struggle to stay meaningful as the clock ticks on. With it all stretched so thin it feels as if The Way of Water doesn't know what kind of movie it wants to be. Is it a Rambo-style fighter? A nature film? Maybe it's just a high school dramedy set on an alien planet.
Zoe Saldaña is a powerhouse talent and one of the highlights of The Way of Water. She gives an incredible performance as Ney'tiri who must now balance being a fierce warrior with being a mother. Having children has not weakened her resolve, but in fact has strengthened it. For them she will fight whoever, wherever, with whatever if it means they will be safe to live their lives. Without spoiling too much, there is a soul-crushing incident that occurs. Ney'tiri's pain and anguish sinks deep into your soul. If there is any point someone may tear up during this film, this is where it would happen.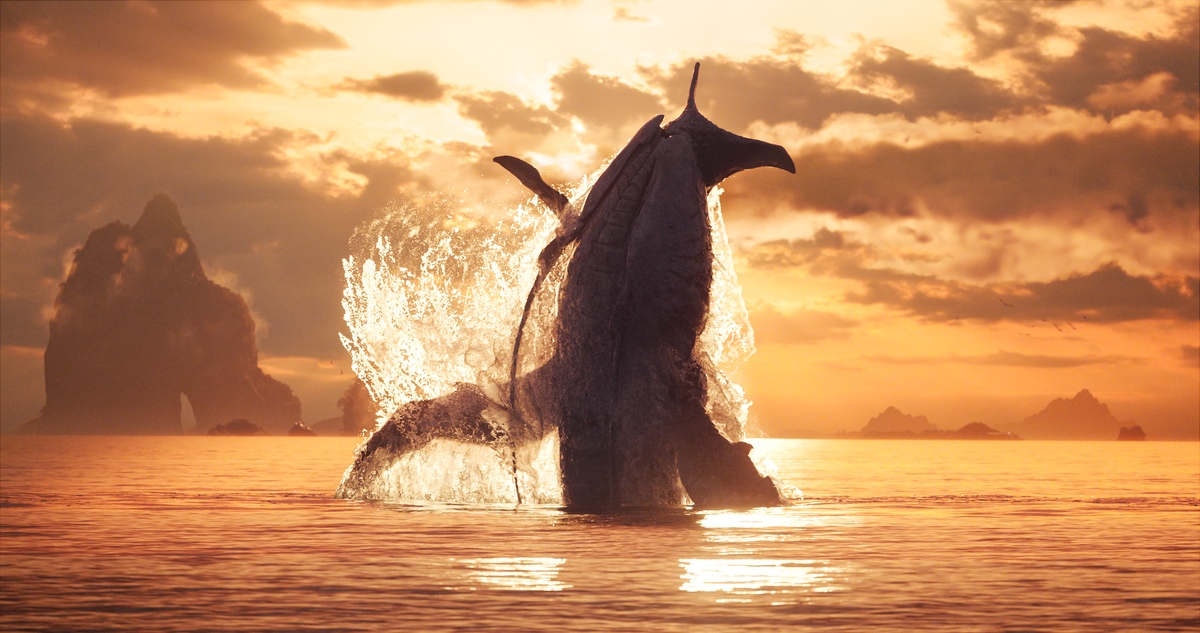 While the original Avatar borrowed from the likes of Pocahontas and Fern Gully: The Last Rainforest, this one pulls from even more beloved films. Millennials especially will pick up on the Free Willy and Tarzan references. Sadly, no Phil Collins on the soundtrack though. Colonel Miles Quaritch is back but as a cloned version of himself. I will say at least they attempt to explain it unlike Palpatine's return in The Rise of Skywalker. There are also a few Lion King moments with loved ones and even some Titanic imagery.
Ultimately, Avatar The Way of Water is a love letter to the world of Pandora and the incomparable beauty of nature. It does have its moments of wow and fans of the original will likely find a lot to love here. For others though, it would have greatly benefited from a tighter runtime and stronger story edits. Cameron obviously wants to make more films and that is likely his reasoning behind failing to explain or elaborate on certain characters and circumstances. It is a risky gamble and time will tell if it will pay off.
Avatar the Way of Water is in theaters December 16, 2022. It is rated PG-13 for sequences of strong violence and intense action, partial nudity and some strong language with a runtime of 3 hours 12 minutes.