Greg Heffley is back in Diary of a Wimpy Kid: Rodrick Rules, the animated telling of book two in the popular series by Jeff Kinney. Greg and Rodrick get into plenty of trouble but they also learn a little something about being a good brother too.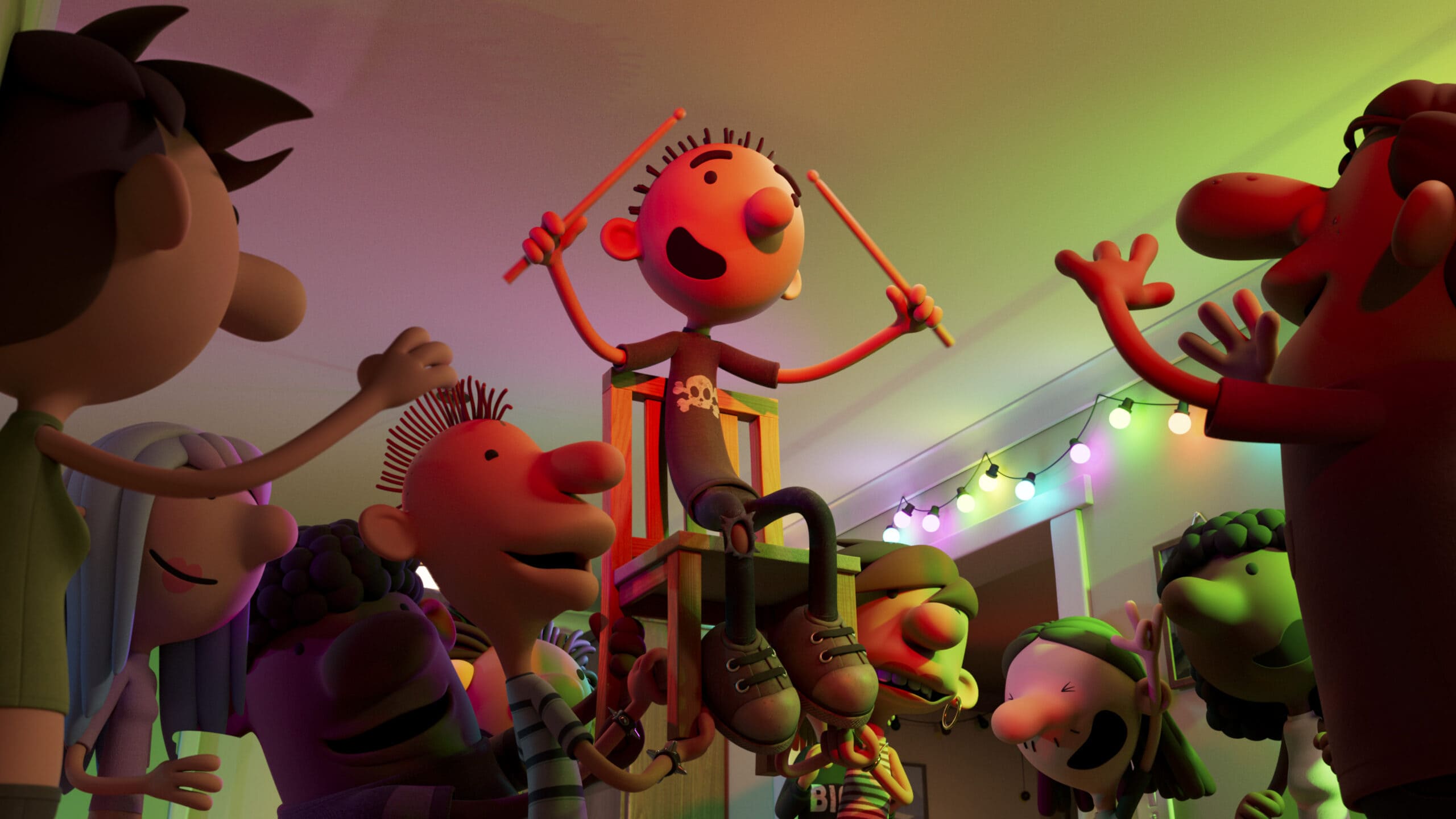 Diary of a Wimpy Kid: Rodrick Rules Movie Review (2022)
Greg (Brady Noon) wants desperately to be cool so he turns to his big brother Rodrick (Hunter Dillon) for some help in that department. But Rodrick is too busy being an angsty high schooler and drummer in the band Loded Diper. When Greg's parents, Susan (Erica Cerra) and Frank (Chris Diamantopoulos) leave to celebrate their anniversary, Greg thinks it will be the perfect time for him and Rodrick to bond. However, Rodrick has other plans, mainly to throw an epic house party. He recruits Greg and Rowley (Ethan William Childress) to help with Greg thinking they are finally becoming closer as brothers. Once again Rodrick shoves him aside however this time Greg has evidence of the party and Rodrick has one choice, help his little brother or get busted.
Diary of a Wimpy Kid: Rodrick Rules has all the hijinks fans would expect from Greg and his brother but also packs in some surprisingly emotional beats. The relationship between siblings can be complicated and this film shows that in a rather poignant way. By reworking some aspects of the original book author Jeff Kinney is able to show these two growing to care for each other and learning what it means to be a good brother.
RELATED: Diary of a Wimpy Kid Movie Review: Hilarious Hijinks and The Dreaded Cheese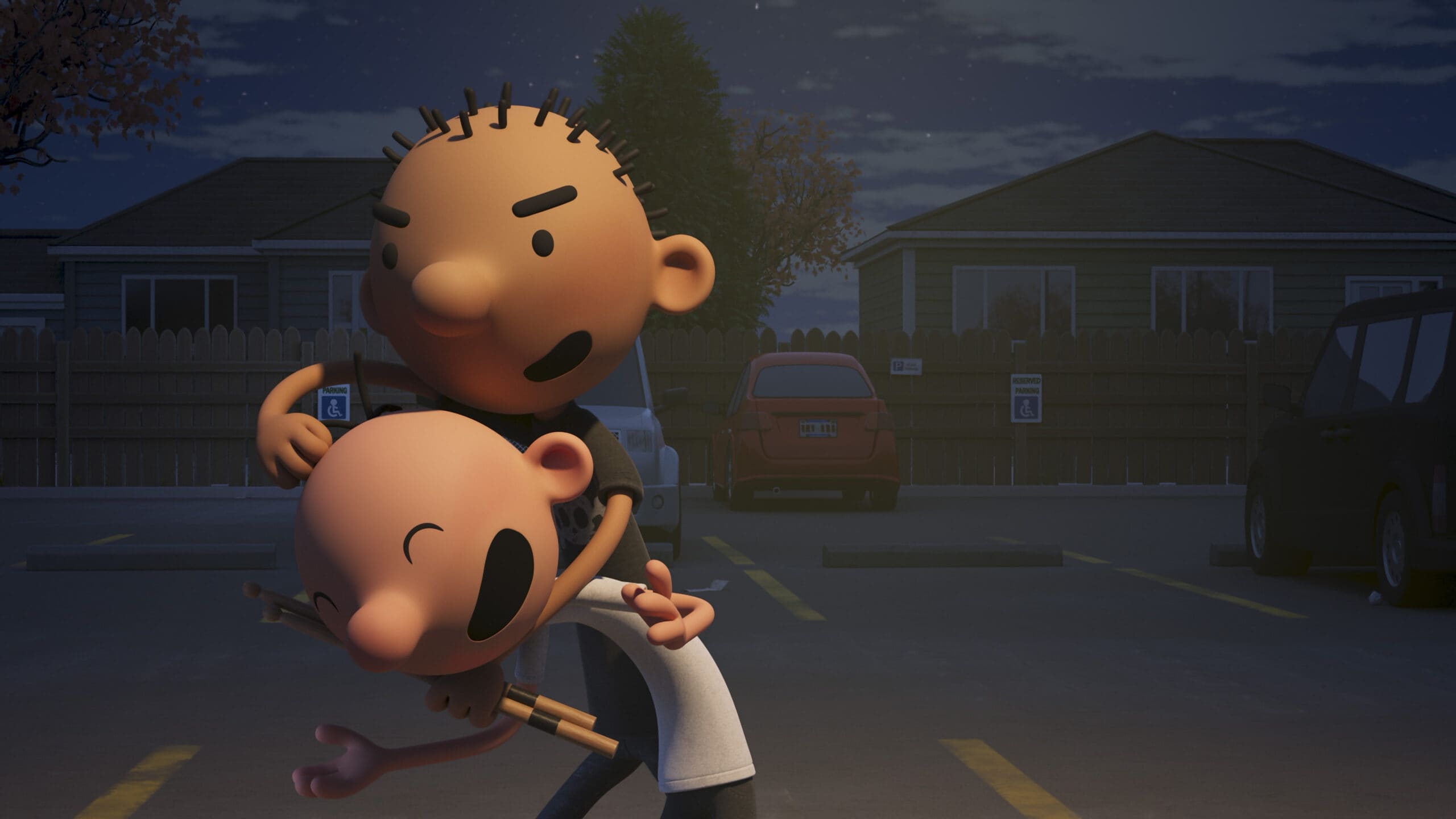 Just like in the first film and book, Greg is once again trying to be cool. This time however Rowley (and his lack of coolness) is pushed to the side as Greg seeks out the wisdom of his older brother. Of course nothing with Rodrick is ever easy and it wouldn't have made the diary if things went to plan.
Unlike in the previous Diary of a Wimpy Kid film, Rodrick and Greg's parents play a major role in Rodrick Rules. In fact it is Frank's relationship with his own brother, or rather lack thereof that gives weight to the emotional core of the story. The boys' attitudes towards each other begin to shift when they are sent to spend time with Grandpa Heffley (voiced by the late Ed Asner). He pours out his heart about connecting with your family and fixing relationships before it's too late. With that in mind, Greg and Rodrick gradually work towards understanding and dare I say loving each other.
Do not mistake it though, Rodrick Rules isn't out to be an emotional heavyweight without any craziness. In fact Grandpa Heffley is giving his lesson all while surrounding that scene Greg has a rather unfortunate run-in with some older women and security guards. Just like its predecessor, this movie has plenty of bathroom humor, pranks, and crass moments that those familiar with the books come to expect. In fact that is what makes Greg and even Rodrick relatable, they aren't perfect child heroes. They behave more like children in the real world and show kids that it's okay to have missteps as long as you get back up and make an effort to do good.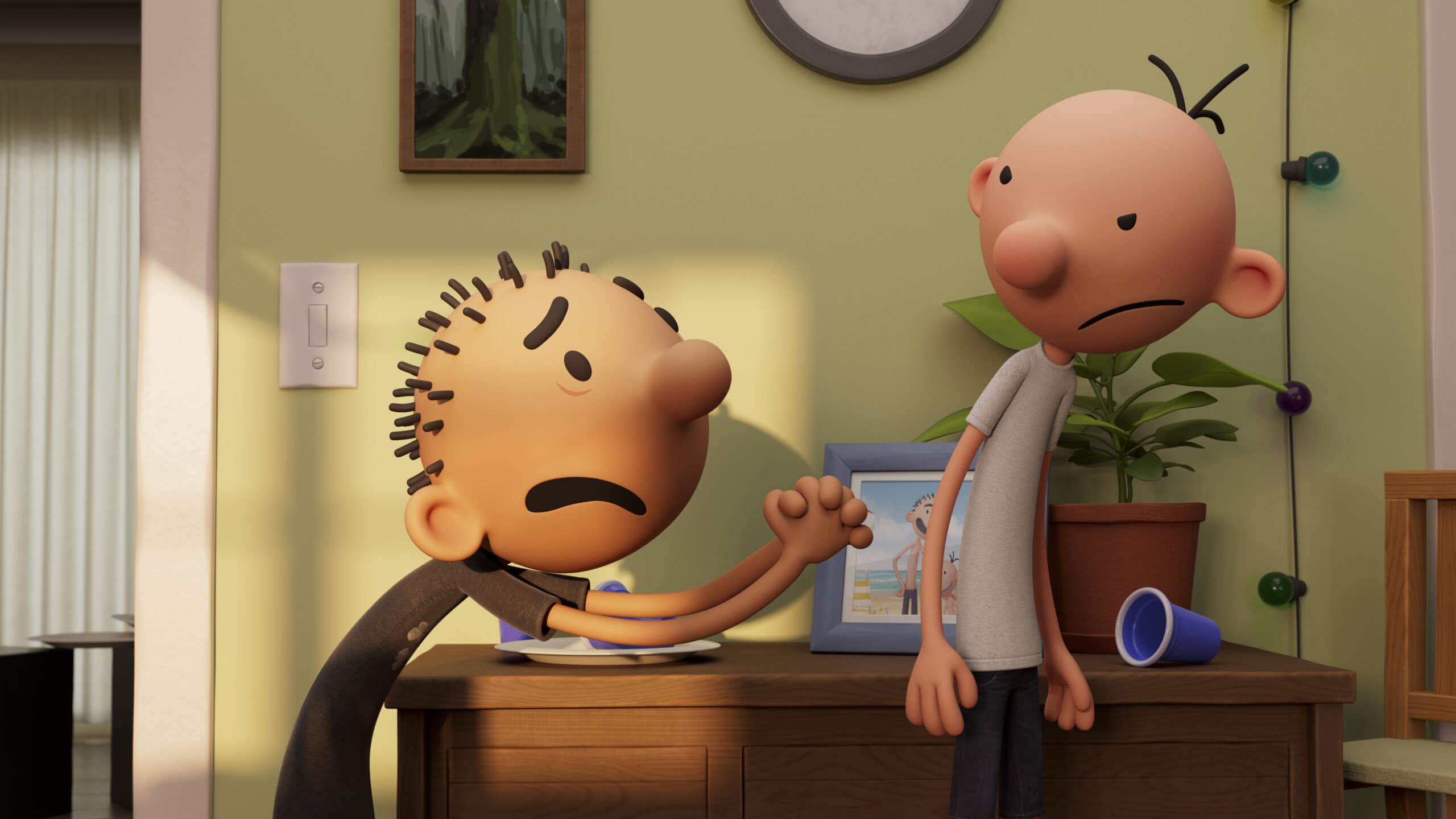 Ultimately, Diary of a Wimpy Kid: Rodrick Rules is another win for the Wimpy Kid fandom. The CGI animation is the ideal way to bring Greg Heffley's diary to life. It is a movie the whole family can watch together with plenty of laughs and heartfelt moments. Those moments might lead to some important parent-child conversations, and discussing further what it means to be a good sibling.
Diary of a Wimpy Kid: Rodrick Rules is now streaming on Disney+. It is rated PG for rude humor with a runtime of 74 minutes.