Tech finds himself in an unusual situation when Cid needs his help to clear a debt and win a race. This may not be podracing but it looks just as dangerous! Let's get into "Faster" with this Bad Batch Season 2 episode 4 easter eggs and breakdown.
Bad Batch Season 2 Episode 4 Easter Eggs & Breakdown
On Ord Mantell, Wrecker and Omega are busy playing Dejarik aka Holochess. Wrecker is not doing too well. But game time comes to an end because Cid has a new mission for them.
Hunter and Echo are on a "mission" that involves transporting 50 cases of nerf nuggets. Nerf Nuggets are made from Nerfs and if that name sounds familiar it is because of the infamous Princess Leia quote: Why, you stuck up, half-witted, scruffy-looking Nerf herder!
Cid doesn't want to wait for them to get back, so Wrecker, Tech, and Omega accompany her to Safa Toma. They are to act as her security detail in case of any issues.
RELATED: Bad Batch Season 2 Episode 3 Easter Eggs & Breakdown
Safa Toma is the home of Riot Racing, a high-speed, obstacle-filled race where the winner takes all and the losers are lucky just to stay alive. It is similar to Podracing in that it's not for the weak at heart but these speeders are equipped with all kinds of surprises.
Riot Racing appears similar to Swoop Racing, first seen in Knights of the Old Republic.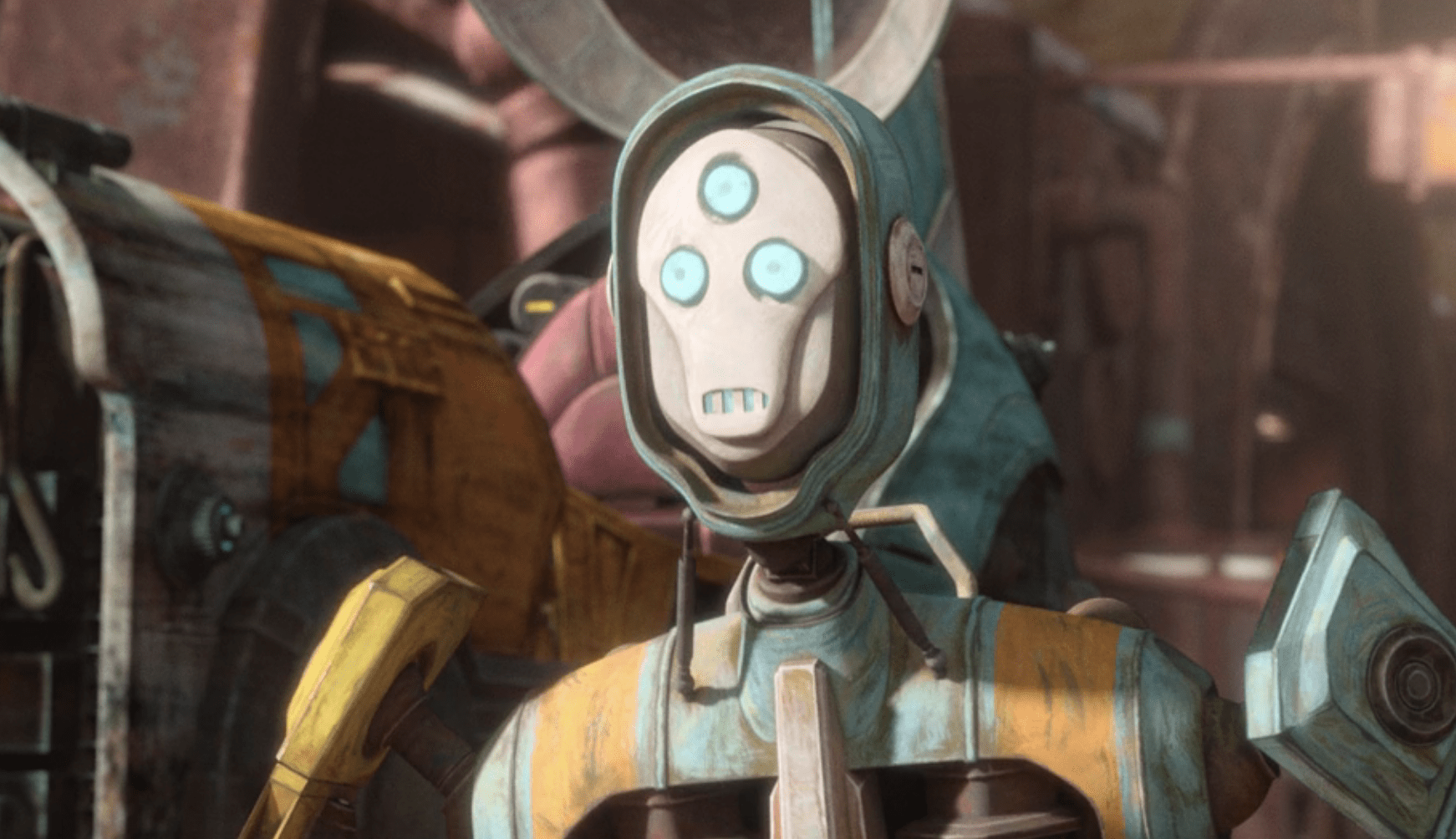 Cid's racer, TAY-O (voiced by Ben Schwartz) is a droid and his ship is a 12 Series Speeder that has been modified for racing. TAY-O is super confident in his abilities so much so he brags to Tech and anyone else who will listen.
An old "friend" of Cid's comes to the hangar, his name is Millegi (voiced by Ernie Hudson). The two end up making a substantial bet as to who will win the race, either TAY-O or Millegi's champion, a Nosaurian named Jet Venim.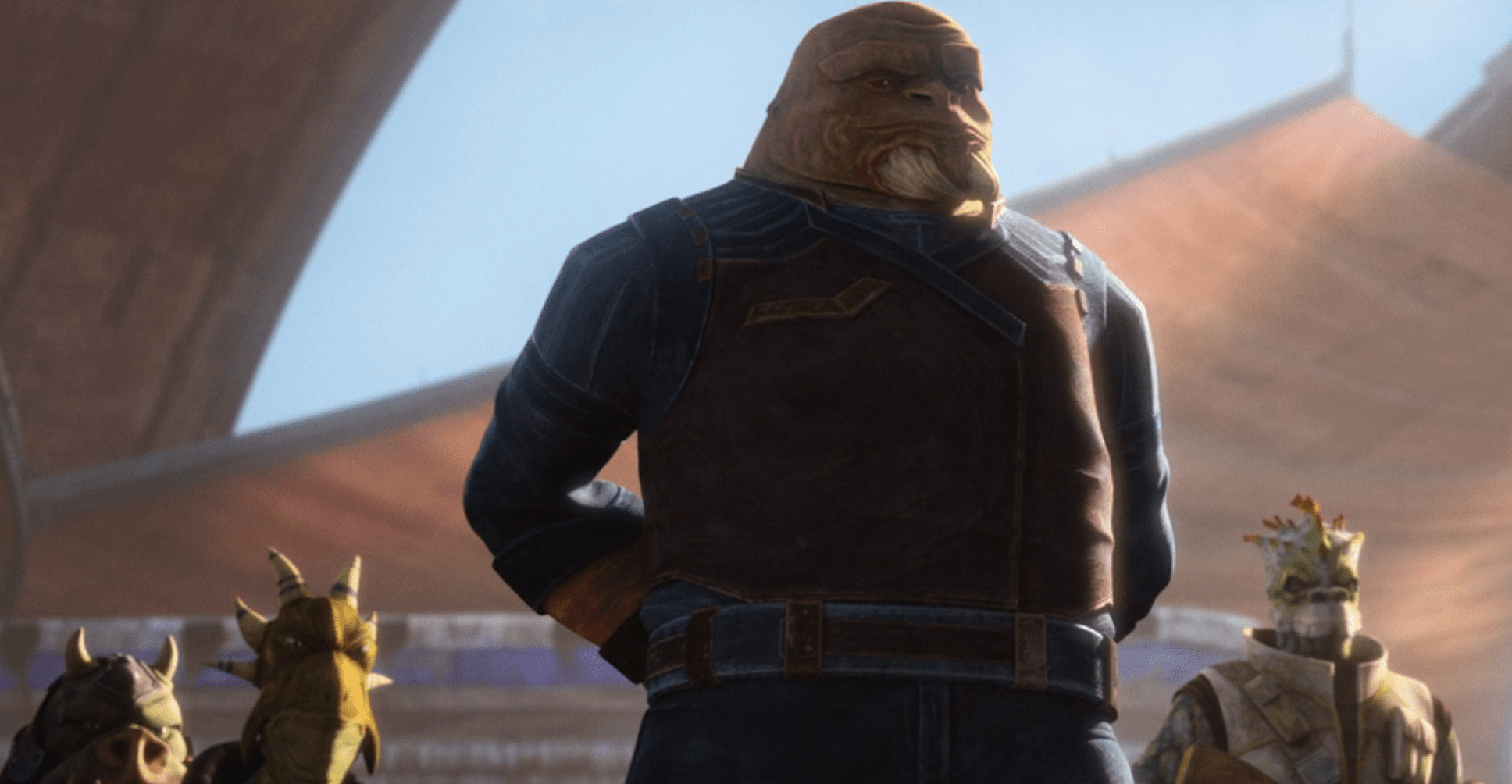 A Nosaurian named Clegg Holdfast made the species' first appearance in Star Wars Episode I: The Phantom Menace.
One of the racers is a Protocol Droid like C-3PO. His name is Hyper Rod.
TAY-O looks like he will win the race but Millegi's racers cheat and he crashes. When Millegi visits Cid for his payment he brings along one of his guards, a Gamorrean. Omega, desperate to help Cid makes a new bet, double or nothing. He agrees but takes Cid as collateral until the race is finished.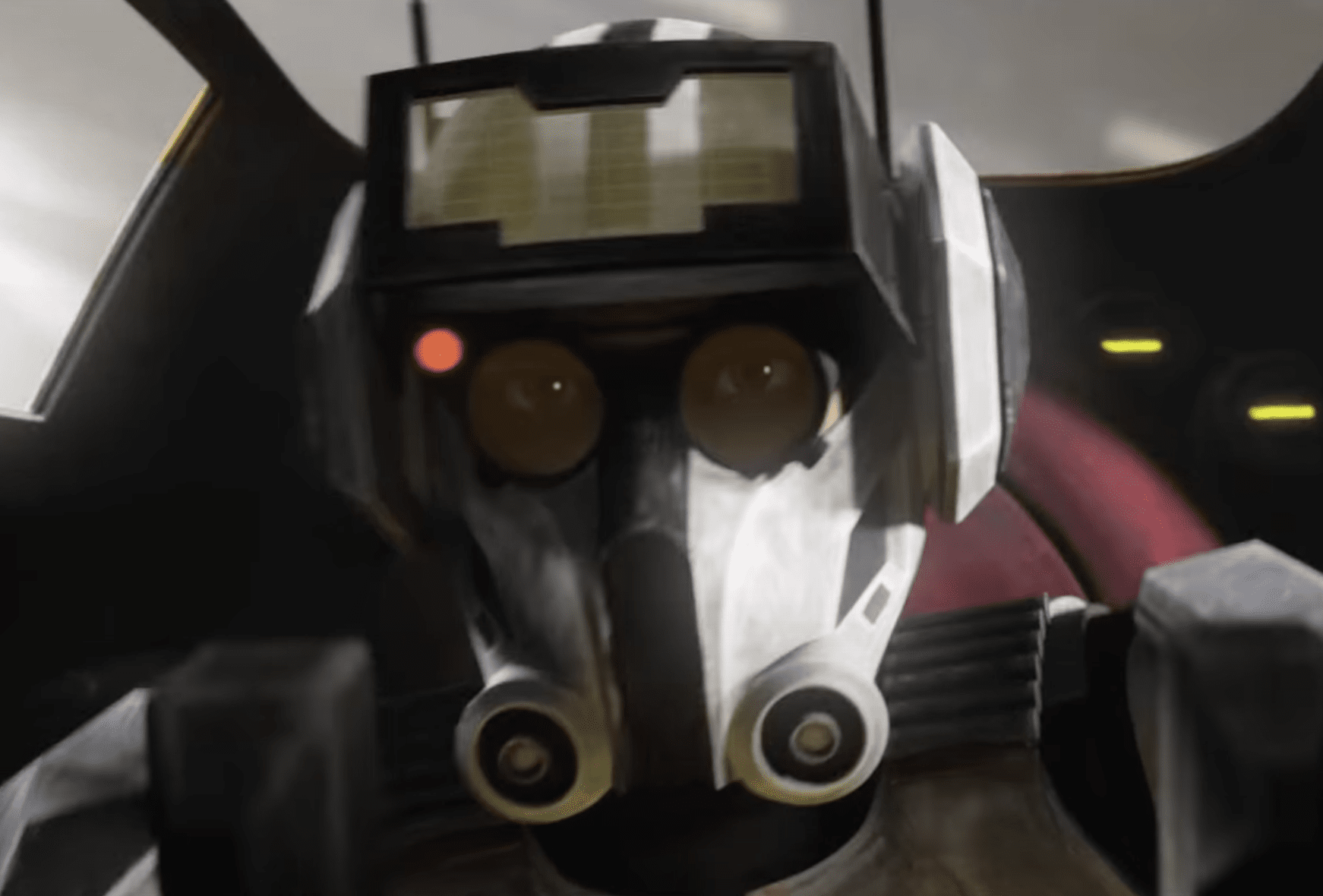 With TAY-O destroyed after an "accident" on the sidelines, Tech is forced to race in his place. Luckily Clone Force 99's expert analyst has been studying the race and its participants since they arrived. He is confident he knows how to win. When Millegi's racers try to destroy him like they did TAY-O he out maneuvers them and wins the race.
After releasing Cid, Millegi warns the Batch about trusting Cid. He may not say this but let's not forget she is a Trandoshan after all.
Episodes 1-4 of The Bad Batch Season 2 are now streaming on Disney+.