Down a man puts Clone Force 99 at a slight disadvantage during their latest mission from Cid. Relationships are tested and partnerships may end up being dissolved after what happens here. Let's get into "The Crossing" with this Bad Batch Season 2 episode 9 easter eggs and breakdown.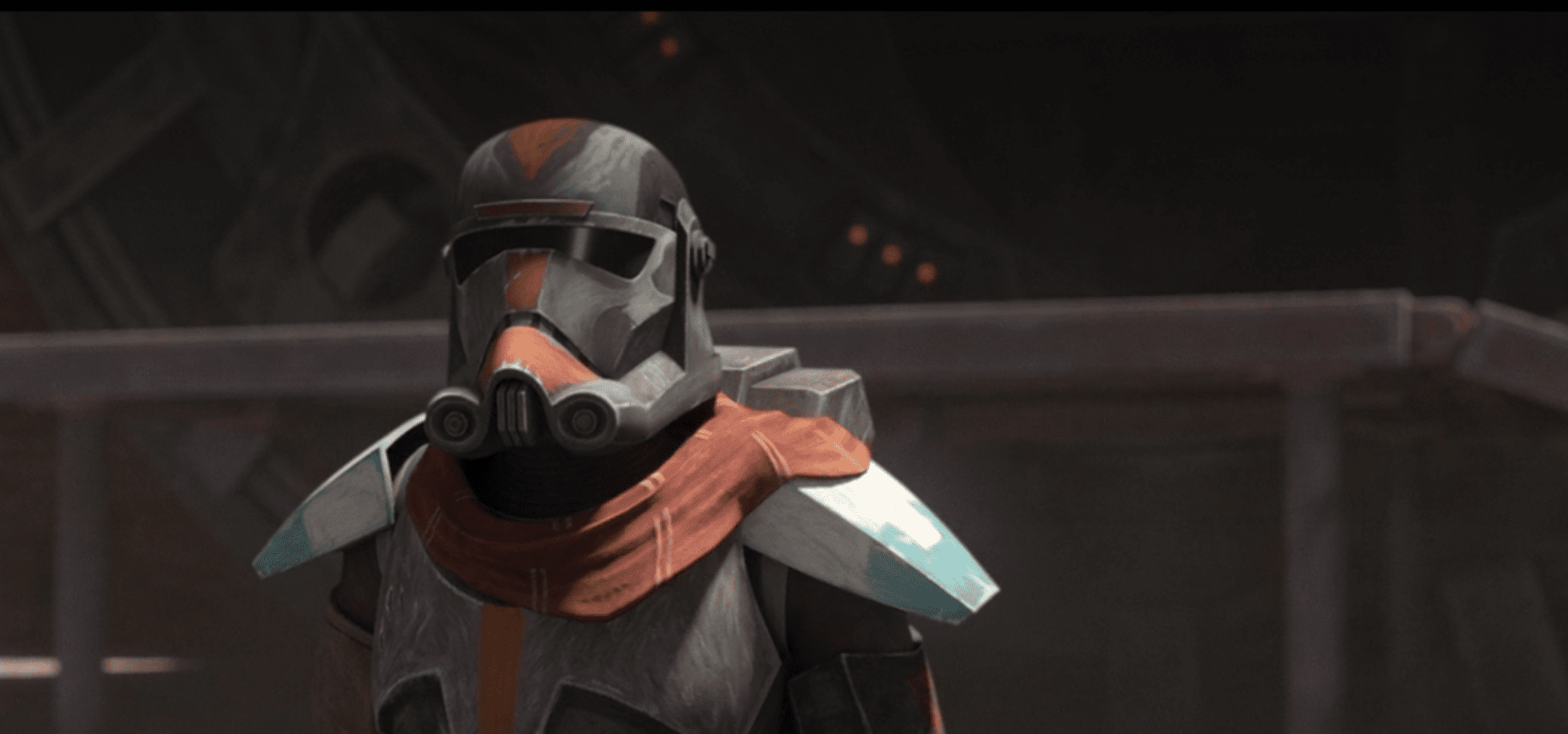 Bad Batch Season 2 Episode 9 Easter Eggs & Breakdown
The Marauder lands on a seemingly deserted planet. Cid has sent them here to excavate a mine she bought that is supposedly full of Ipsium.
Ipsium is a mineral that is very valuable once refined. However in its raw state it is highly combustible. It can blow things up like a thermal detonator.
Wrecker and Omega are left outside to be lookouts. Cid warned them there are poachers in the area. Someone is watching them from the cliffs and seems interested in their ship.
RELATED: Bad Batch Season 2 Episode 8 Easter Eggs & Breakdown
Inside the mine, Tech and Hunter discover that it is essentially depleted, with no sizable amounts of ipsium. They agree to keep looking and find a small amount but it will be hard to get to. They need Omega.
Omega is sad. She misses Echo, who left the group to join up with Captain Rex.
Tech advises Omega on how to extract the ipsium carefully. It is a bright yellow substance.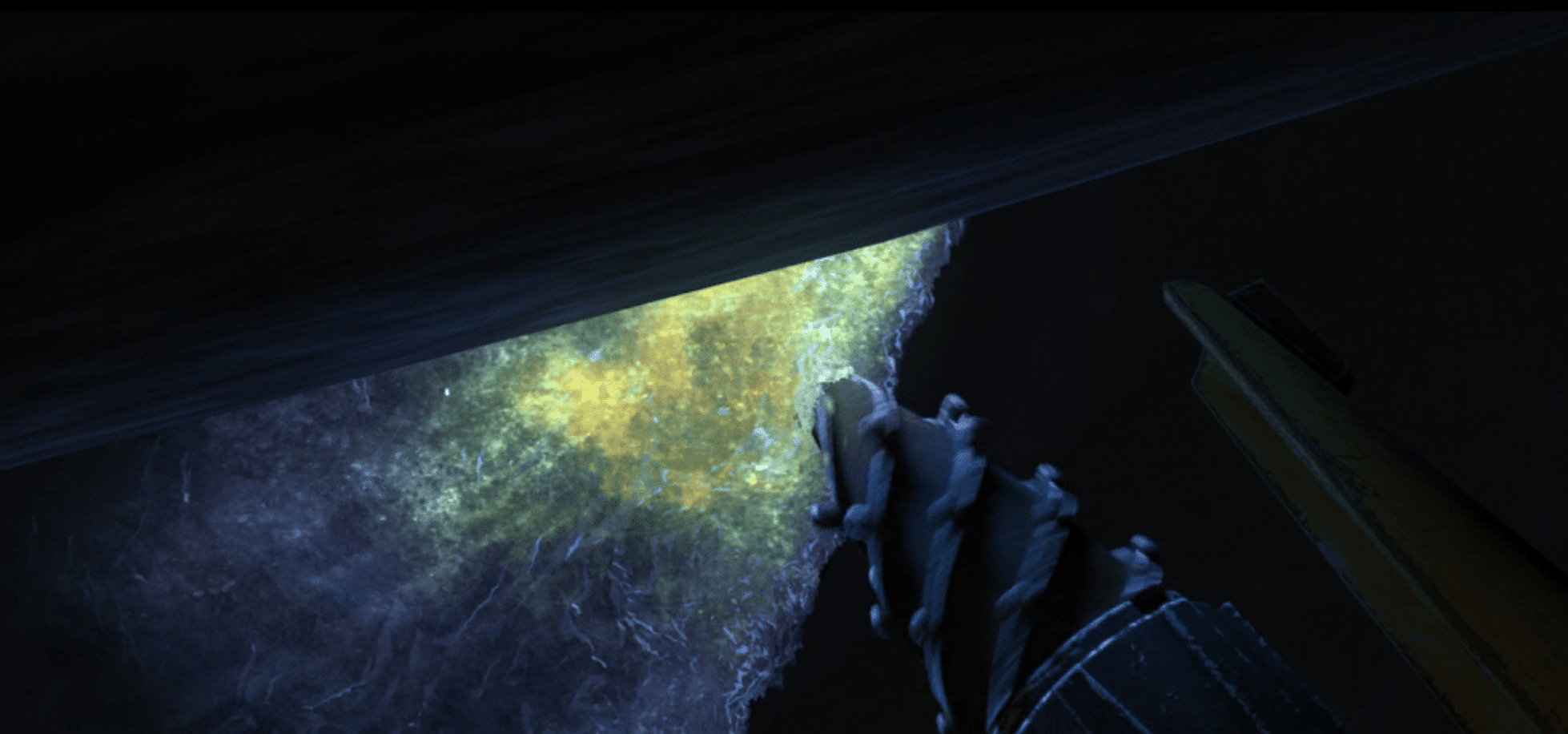 Outside, the Batch prepares to head back to their ship. Before they can, the poacher approaches it on his speeder and steals it.
Tech blames Wrecker for the ship being stolen.
They walk through a canyon to get to the nearest spaceport where they should be able to send out a signal for help.
Omega tries to send a message to Echo, but Tech informs her that he has disabled his device due to being on a mission.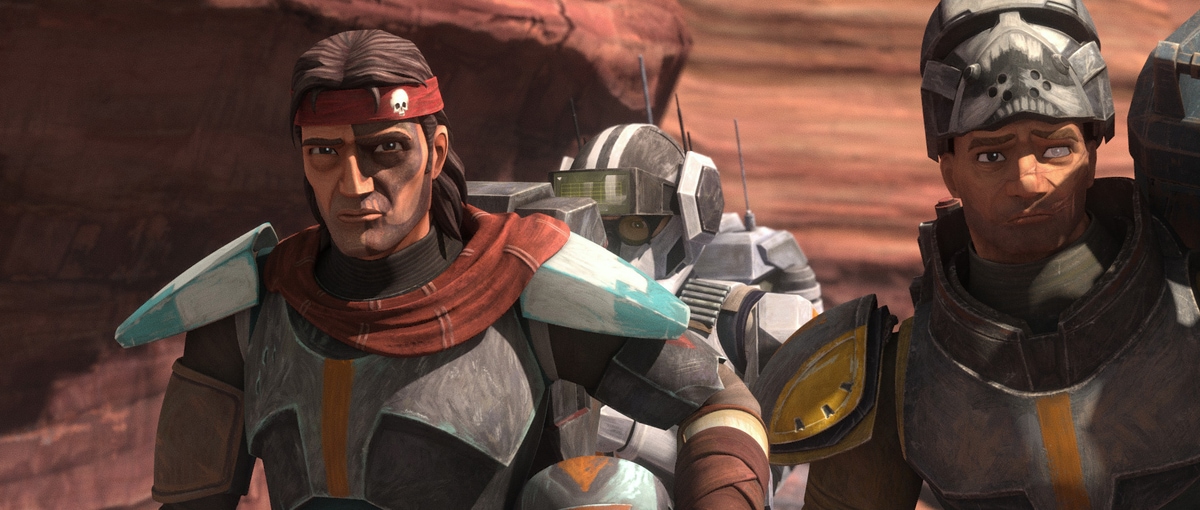 Suddenly there is a stampede of antelope-like creatures. This entire sequence is very similar to The Lion King although thankfully, no one dies.
A nasty storm approaches, which is what sent the animals running in the first place. They must find shelter quickly. Tech finds another mine for them to ride out the storm in. Unfortunately the ipsium they did manage to mine was lost due to the storm. It exploded, trapping them in the mine.
Omega is desperate to get their ship back. It is their home. After losing Echo, she cannot take losing something or someone else. Tech upsets her further with his lack of compassion.
Omega heads deeper into the mine to be alone. She discovers a large amount of ipsium.
Tech goes to find her so he can apologize. They work together to extract the mineral. Omega slips and falls into the cavern. Tech follows her. They end up in an underground river that sweeps them away.
Once the river stops, they find a way to get them all out of the mine. While Omega and Tech wait for Hunter and Wrecker, they have a conversation about what is bothering her. "We are a family."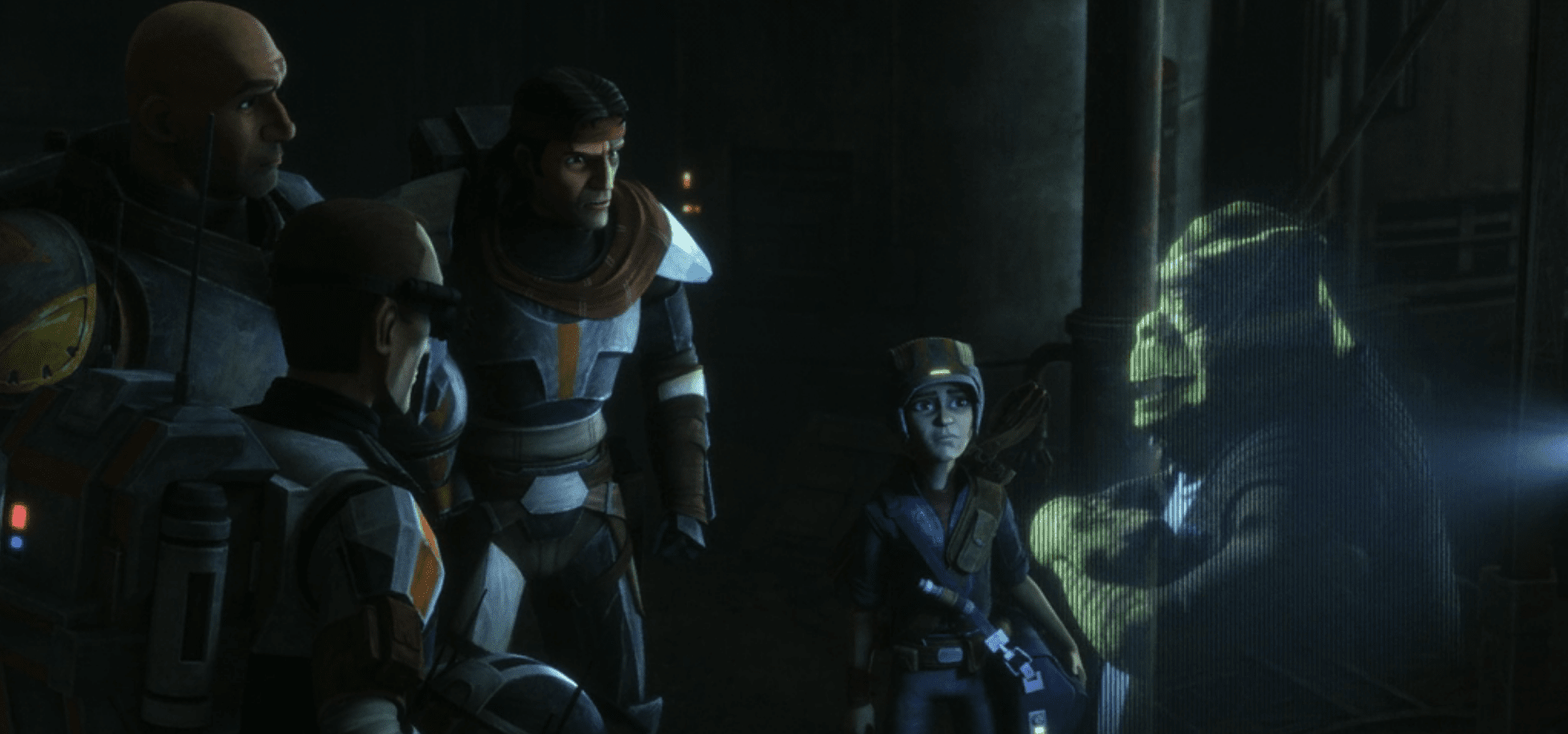 After escaping the mine, they make their way to the spaceport. It's abandoned but they are able to get in touch with Cid, who seems reluctant to help them. They remind her of all the things they have done to help her including clearing her debt. She tells them to give her a few days and ends the call.
Episodes 1-9 of The Bad Batch Season 2 are now streaming on Disney+.