Ant-Man and the Wasp Quantumania takes MCU fans back into the Quantum Realm and spends a lot of time exploring it. The visuals here feel both familiar and fantastical, which is thanks to the variety of sources Director Peyton Reed drew inspiration from when it came time to build out this incredible world.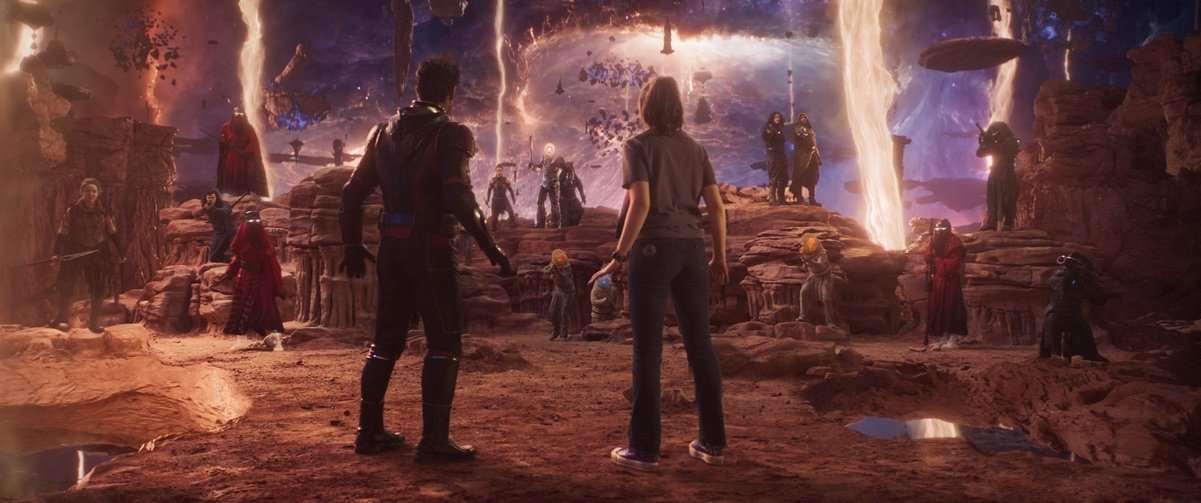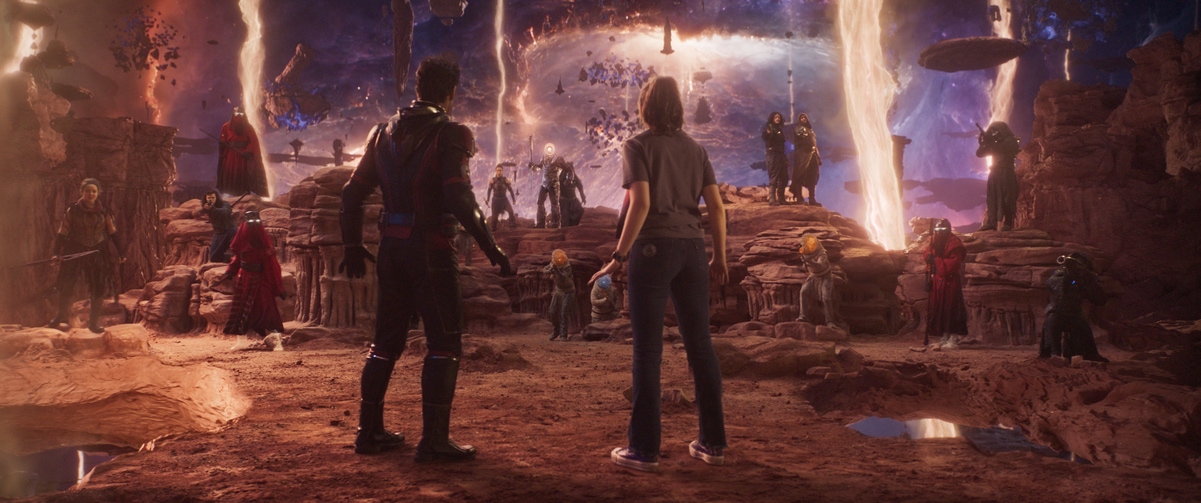 Quantum Realm Design Inspiration: Kevin Feige and Peyton Reed Interview
After saving the world in Avengers Endgame, Scott Lang (Paul Rudd) is spending his free time writing a memoir "Look Out For The Little Guy," and accompanying Hope (Evangeline Lilly) as she uses science to help solve problems around the globe. With life going back to somewhat normal, Scott longs to make up for lost time with his daughter Cassie (Kathryn Newton). Cassie meanwhile has been busy with Hope and Hank Pym (Michael Douglas) seeking a way to map the Quantum Realm. When Janet (Michelle Pfeiffer) learns what they are up to she becomes fearful and urges them to stop. Unfortunately, the warning comes too late, and the machine Cassie has built sucks them all into Quantum Realm where the time-traveling, multiversal, and powerful Kang the Conqueror (Jonathan Majors) rules. Dark secrets come to light putting everyone in greater peril. The clock is ticking as they race to stop Kang and his army before time runs out.
The Quantum Realm isn't new. It was briefly shown for the first time back in 2015's Ant-Man. Since then viewers have gotten several more peeks behind the curtain but nothing like what they are about to experience in Ant-Man and the Wasp Quantumania. Director Peyton Reed and Marvel Studios' boss Kevin Feige explained what inspired the look and feel of the Quantum Realm.
RELATED: Ant-Man and The Wasp Quantumania Review: Welcome To The Kang Dynasty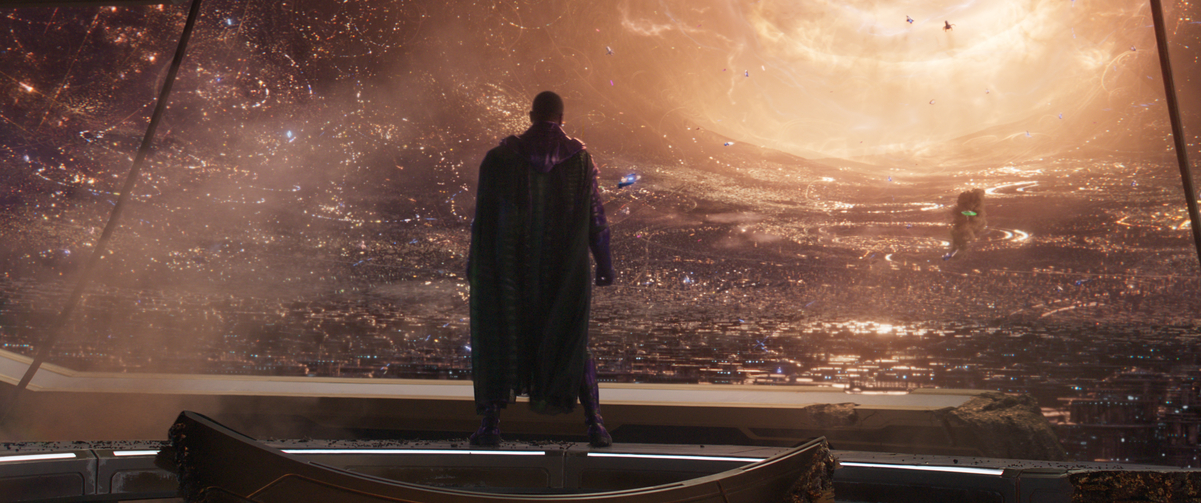 It all goes back to before they began filming the first Ant-Man. "I was sort of reminded recently that this was an idea that Paul had early on, before we started filming the first Ant-Man film. What if we explore this, you know, quantum mechanics," Feige recalled. "Things act very differently at the quantum level and Paul was talking about the amount of storytelling and imagination and fun that you could have there. The first Ant-Man movie was mainly about meeting the characters but at the very end of that we got a taste of it. And that is what led to where we took it in Endgame. It is a place that is on the subatomic level, where space and time act differently. That allowed us to time travel, at Scott Lang's suggestion in Endgame, and it allowed us to have this entire manic quantumness in this film, where we go to a point where only Janet had ever seen before. There is an entire universe below the surface where we meet all sorts of fun, crazy characters."
What do Dorothy and Toto have in common with the Pym-Lang family? Well they both travel to an unseen, bizarre world. "We talked about parallels to the Wizard of Oz a lot in terms of meeting a family down there," Feige revealed. "But the visuals, which have been in the works for a very long time, was all Peyton's team."
RELATED: Kevin Feige On Quantumania Kicking Off Phase 5
Many years in the making, Reed and his team looked at everything from sci-fi films to microscopic images and everything in between to come up with what they felt the Quantum Realm would look like if you happened to get sucked into it. "We looked at everything from electron microscopic photography to things like heavy metal magazines in the 70s, and 80s," Reed shared. "We wanted to bring in all these elements, a little sword and sorcery element and there's a real Möbius element to it." Continuing what inspired his creative process, Reed went on "Flash Gordon, Barbarella. [I looked] at the covers of old science fiction paperbacks, from the 60s and 70s, and into the 80s. There are a lot of great artists who would paint the covers for these things and that cover had to grab you. I looked at a lot of those artists and heavy metal magazines, which had [artists] from all over the world and there's some just striking imagery in all of that stuff."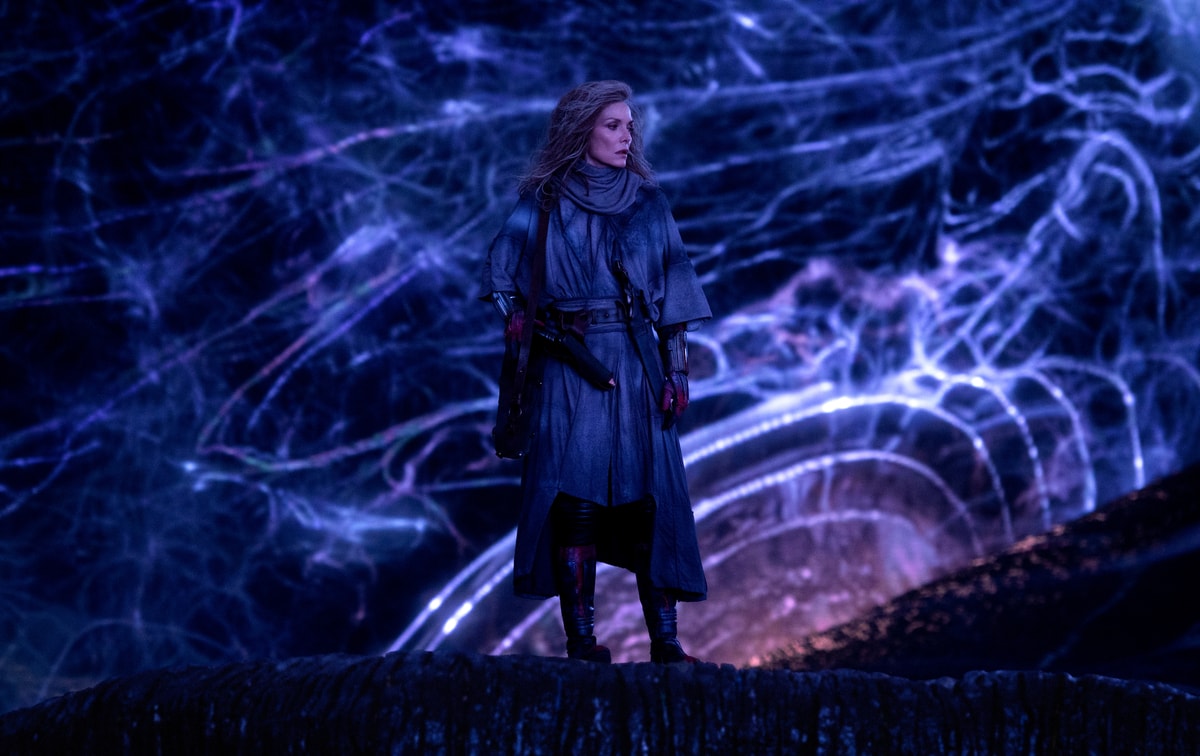 It wasn't just fictional worlds though that served as a template for the Quantum Realm, but also the very weird and wonderful subatomic lands that exist in our own world. "You print them (electron micro photography) out and they look like landscapes, [it] just sets your mind thinking – all of this movie is taking place in this subatomic world…Janet van Dyne describes it at one point, as worlds within worlds and this sort of idea that there's this infinite world and worlds down there, that are inhabited by creatures and beings."
So Reed set the team to work, essentially telling them that no idea was too out there. "We just wanted to assemble a team of artists and say, we're creating the quantum realm and we want to create this very vivid world that has its own internal history and internal logic. Who are the creatures there? Who are the people there? And how do you travel? What are the laws of physics? All these things needed to be figured out. So we assembled this insane group of visual artists and we said just bring some of your most fantastic ideas to the table, and let's figure out what it can be because we want to take these characters that the audience has come to know and send them on this journey, and traverse these very strange lands and just have fun with it. It was a part of the MCU that we were free to create on our own."
Ant-Man and the Wasp Quantumania releases in US theaters February 17, 2023. It is rated PG-13 for violence/action and language with a runtime of 2 hours 5 minutes.