Ant-Man and the Wasp Quantumania is not only the third Ant-Man film but also marks the official beginning of Marvel Studios' Phase 5. Producer and all around head geek in charge, Kevin Feige revealed why Quantumania is the perfect choice to kick off Phase 5.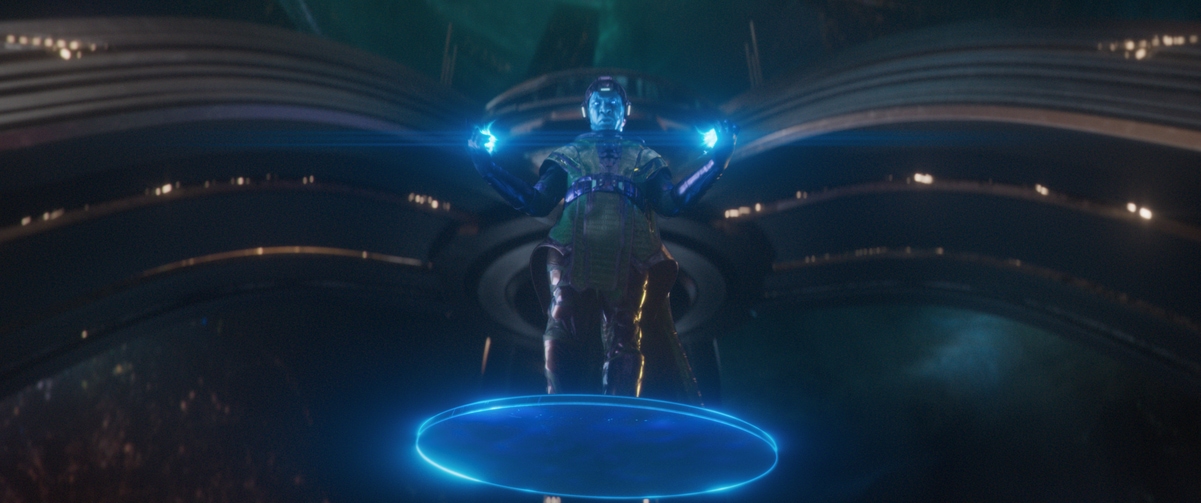 Kevin Feige On Quantumania Kicking Off Phase 5
After saving the world in Avengers Endgame, Scott Lang (Paul Rudd) is spending his free time writing a memoir "Look Out For The Little Guy," and accompanying Hope (Evangeline Lilly) as she uses science to help solve problems around the globe. With life going back to somewhat normal, Scott longs to make up for lost time with his daughter Cassie (Kathryn Newton). Cassie meanwhile has been busy with Hope and Hank Pym (Michael Douglas) seeking a way to map the Quantum Realm. When Janet (Michelle Pfeiffer) learns what they are up to she becomes fearful and urges them to stop. Unfortunately, the warning comes too late, and the machine Cassie has built sucks them all into Quantum Realm where the time-traveling, multiversal, and powerful Kang the Conqueror (Jonathan Majors) rules. Dark secrets come to light putting everyone in greater peril. The clock is ticking as they race to stop Kang and his army before time runs out.
Marvel Studios' President Kevin Feige does not play around when it comes to planning out the future of the Marvel Cinematic Universe. When deciding what film should start Phase 5, he knew that Ant-Man and the Wasp Quantumania was the right choice. But before he explained why Quantumania begins the new phase, he first shared a little about his process for creating a roadmap that connects each Marvel Studios film and show.
RELATED: Ant-Man and The Wasp Quantumania Review: Welcome To The Kang Dynasty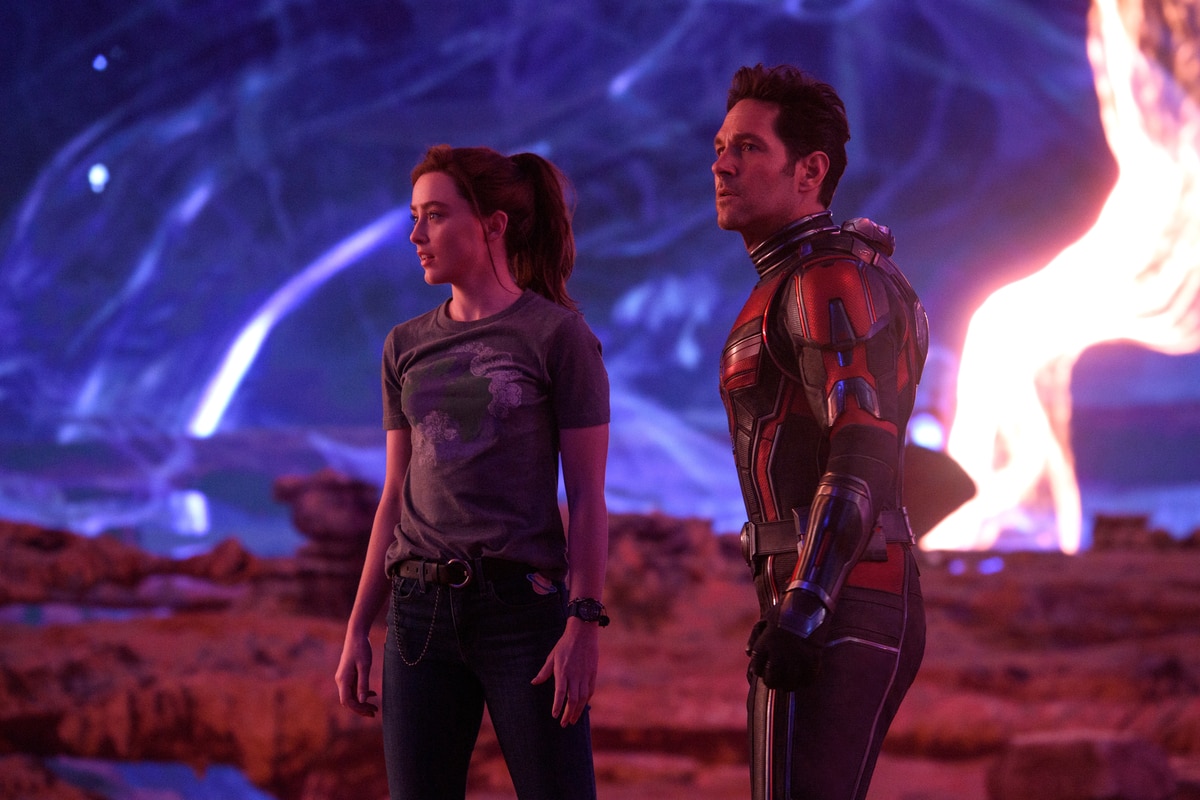 Of all the people in the press conference asking questions, it was Michael Douglas who asked Feige what is Phase 5? Feige explained, "to go through Phase 5 we'll start at Phase 1. We were making a lot of movies, and I always dreamed of making even more movies. And we sort of break it up into these phases. So from Iron Man to the first Avengers was one phase. Then we would do Phase 2 to Avengers Age of Ultron. And through to Endgame. Endgame ended what we call Phase 3 and now we've started a new saga. We've made a lot of films in Phase 4, the last of which was Wakanda Forever. We introduced a lot of characters in that and now in this film, in large part to the man sitting in front of me (referring to Jonathan Majors), kicks off what we call Phase 5, which begins a more specific storyline heading towards some Avengers films down the line."
The cast chuckled as director Peyton Reed remarked that Feige actually has a plan. "We work in about three phases at a time. Which three phases together, as we all know, make a saga," Feige smiled. He mentioned Majors' Kang as a large reason as to why this film is kicking off Phase 5. After watching it, fans will understand exactly why Quantumania was the only choice for this spot.
RELATED: Quantum Realm Design Inspiration: Kevin Feige and Peyton Reed Interview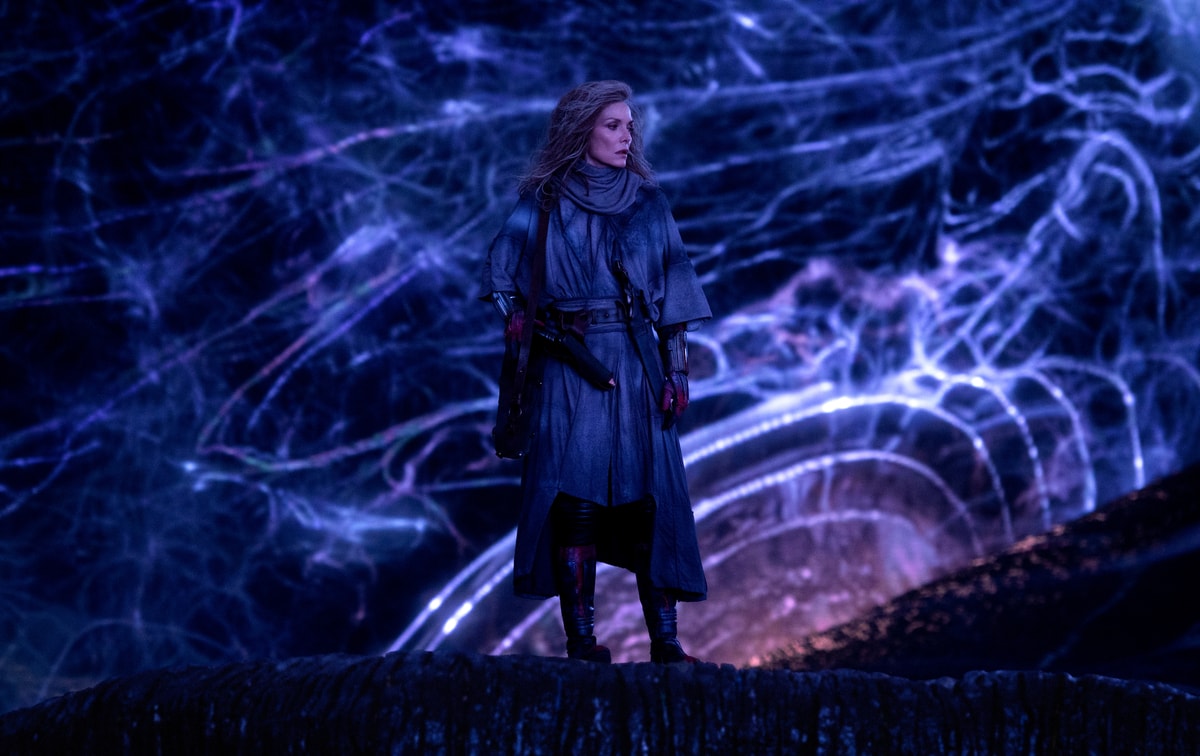 "Phase 4 was about introducing a lot of new characters and new heroes to the world. We wanted to kick off Phase 5 with a third film of characters that were already beloved. Who better to face off against one of, if not the biggest villain the MCU has ever faced, than this family who you might think could not handle it. And then we learn over the course of the movie that Janet has not only handled it but has been dealing with it for decades."
Feige went on to talk about what it was like getting Michelle Pfeiffer to join the MCU. "And I have to say in terms of the Ant-Man trilogy, there is a flashback in the first film to the original Wasp, Janet van Dyne. We don't see her face, she's wearing a mask. It was always our dream that someday we could make another movie and then Michelle Pfeiffer could play that character. Then we got a little taste of it thankfully, in Ant-Man and the Wasp. And there's a large part of this movie, where Peyton and the screenwriters just hand the movie over to Michelle and it's amazing. I keep thinking back to those first scenes on the first Ant-Man film where it was just a dream and a possibility of who could play this part."
Ultimately though, out of all the heroes and characters in the MCU, this family group is who Feige felt would be ideal to encounter this version of Kang. "All of these characters we felt would be a great audience surrogate to meet somebody as complex and scary and multiversal as Kang."
Ant-Man and the Wasp Quantumania releases in US theaters February 17, 2023. It is rated PG-13 for violence/action and language with a runtime of 2 hours 5 minutes.