Director Guy Ritchie and Jason Statham have teamed up again, this time for some old-school spy fun in Operation Fortune Ruse De Guerre. With its beautiful locations, unique action sequences, and an outstanding cast, it makes for one enjoyable night out at the movies.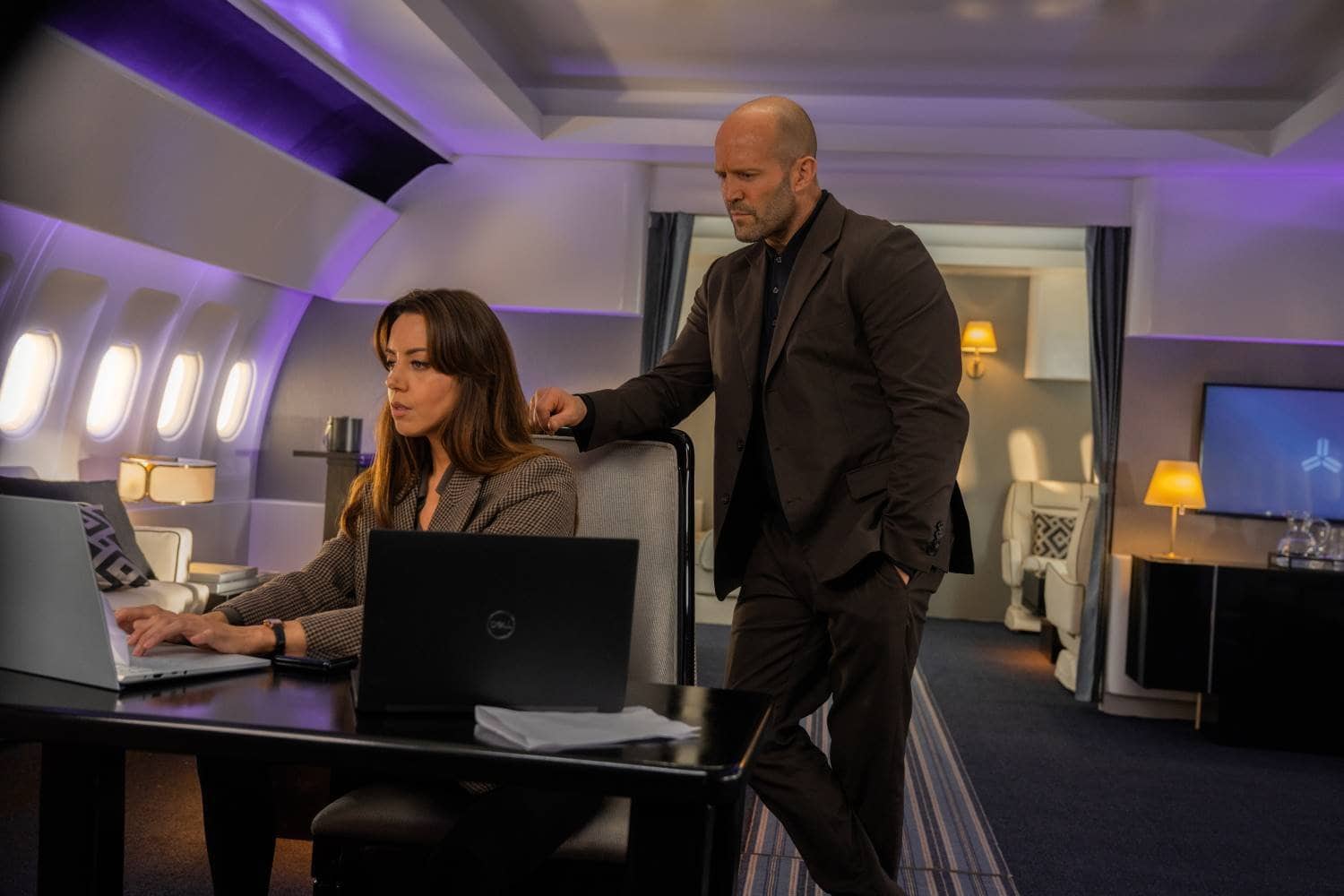 Operation Fortune Ruse De Guerre Movie Review
When Nathan Jasmine (Cary Elwes) needs someone for a top secret off the record kind of job there is one man he turns to, Orson Fortune (Jason Statham). That is exactly what happens when a sensitive item is stolen and the British government needs it recovered immediately. Jasmine assembles a team for Fortune including tech whiz Sarah Fidel (Aubrey Plaza) and all-around talent JJ Davies (Bugzy Malone), but in order to get close to the man they believe is brokering the sale of the item they are going to have to think outside the box. Namely, blackmailing Hollywood star Danny Franscesco (Josh Hartnett) who happens to be the arms dealer, Greg Simmonds (Hugh Grant), favorite celebrity. But they aren't the only ones on the hunt for this particular item.
Operation Fortune Ruse De Guerre plays like an old-school caper with its high-stakes, dry wit, and overall coolness of the main characters. Ritchie employs his signature style to the action shots while letting his cast have reign to do what they all do best. The result is a fun trip to some amazing locations, where the audience can take in the view while watching the gruff yet charming Statham do what he does best–effortlessly beat down anyone who dares to cross his path.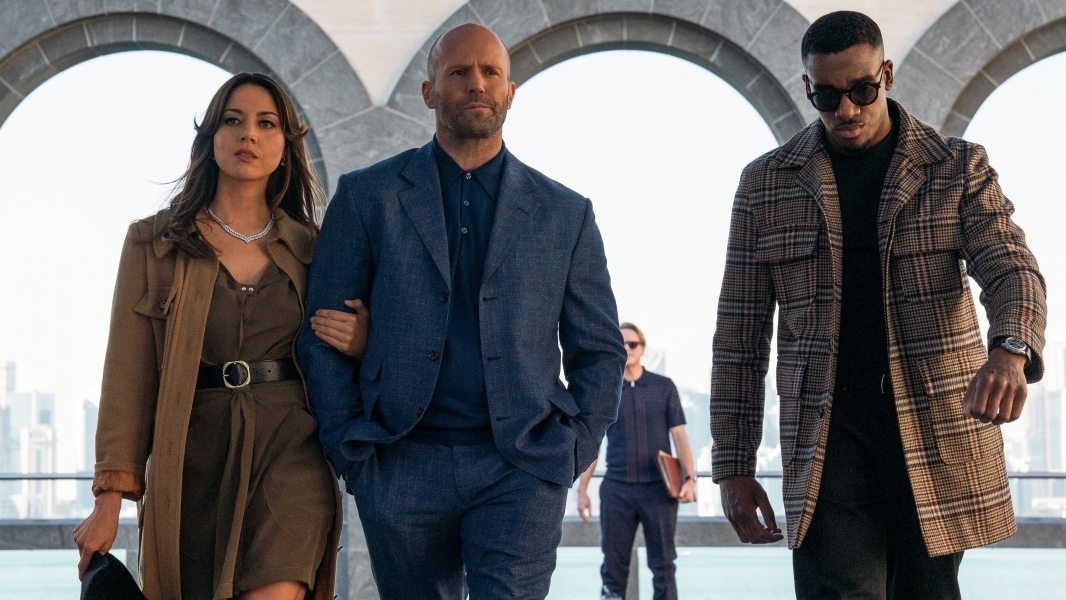 As in previous films, Ritchie surrounded Statham with an ensemble that meshes well with his dry wit. Malone is his stalwart companion, who on rare occasions gets to show off his own comedic presence. However, out of all the cast Malone is utilized the least. If there is ever a sequel to this, it would be nice to see him as more than the marksman with a "yes boss" attitude. Elwes is as charming as ever, playing the levelheaded handler of this peculiar crew. His character doesn't get a lot to work with, although more than Malone, but he effortlessly draws attention away from the others every time he graces a scene.
Plaza's unique persona lends itself well as the only female of the group. She delivers lines that make even Statham blush without so much as batting an eye. That makes it particularly enjoyable watching her deconstruct tropes about women in this genre. As she aims to land outside the box with her character, Statham plants his feet in his tropes. The result is an interesting dynamic between the two that plays out well. Her partner in crime for most of the film, Hartnett equally stands out. It is clear he is enjoying every bit of portraying this character within a character. It's not everyday an actor gets to poke fun at their peers for playing heroes when in real life they likely wouldn't be able to save a kitten from a tree.
The real star of this film, sorry Statham, is Hugh Grant. He chews the scenery as the unperturbed villain. In fact, he is so damn good at what he does, audiences can't help but love him. The character may be a horrible human being but his charm level is downright criminal. You know you should hate him but you want more of him. One of the final moments of the film puts the spotlight on Grant and his delivery is utter perfection. The bizarre relationship between his character and Hartnett's is oddly moving, similar to that of Nicolas Cage and Pedro Pascal in The Unbearable Weight of Massive Talent.
When it comes to the action, Ritchie mostly gives Operation Fortune his usual treatment but it did feel almost toned down at times. The shots captured by GoPros mounted in interesting places certainly felt inventive and there is a point when the camera switches to an almost inverted first person shooter aspect. Ritchie even has sequences filmed without sound, which are so rare they loudly demand attention. In those moments, the film felt like exactly what fans have come to expect from Ritchie. His script, penned with co-writers Ivan Atkinson and Marn Davies, could have been less straightforward. Ruse De Guerre means "ruse of war" and while they did use unorthodox methods to achieve their goal it felt like a little more backstabbing and table-turning would have done the plot some good.
Ultimately, Operation Fortune is an enjoyable, old-school spy thriller that despite a less than meaty script delivers a fun romp around the globe. It benefits from having a dynamic cast, particularly the delightful Aubrey Plaza and irresistibly suave Hugh Grant. For moviegoers looking for something outside the franchise world, this makes for one entertaining night out at the cinemas.
Operation Fortune: Ruse de Guerre opens theatrically in the United States on March 3, and will be released on Prime Video in the United Kingdom on April 7. It is rated R language and violence with a runtime of 1 hour 54 minutes.