The Super Mario Bros. Movie is a vibrant love-letter to fans of the games. But when the paper-thin plot and certain underwhelming voice performances threaten to ruin the experience, Jack Black and Nintendo nostalgia are there to save the day.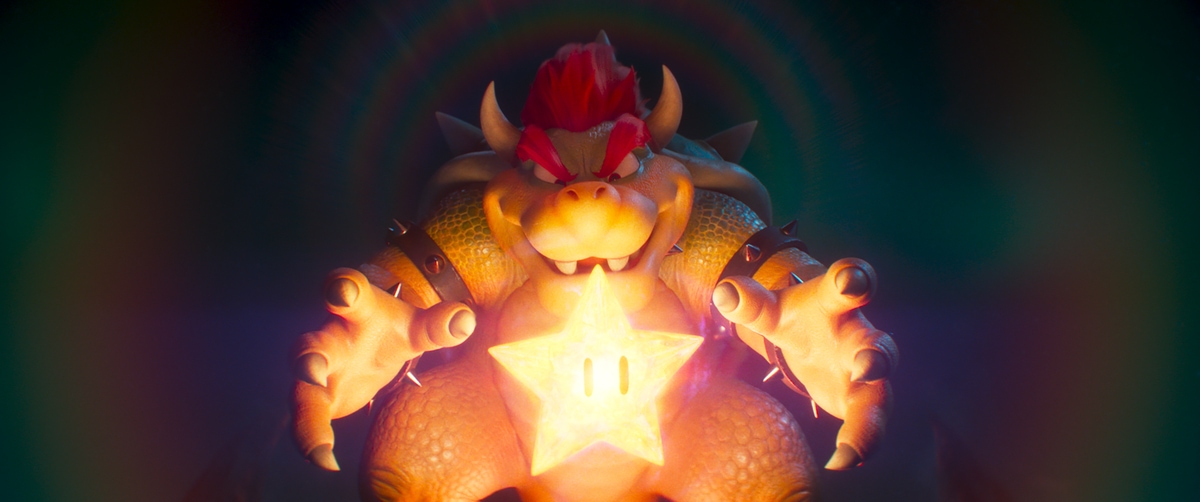 Super Mario Bros Movie Review
In Brooklyn, brother plumbers Mario (Chris Pratt) and Luigi (Charlie Day) have just started their own business and are trying to make a name for themselves. Things aren't going well, but when a plumbing disaster threatens their neighborhood, the brothers side scroll their way into action. When they arrive on the scene they quickly discover a mysterious green pipe that sucks them into a new world. Separated in the pipes, Luigi winds up in Bowser's (Jack Black) kingdom, who's set on conquering all the lands. Mario however ends up in the Mushroom Kingdom where he meets Toad (Keegan-Michael Key). In order to find Luigi and save this Kingdom he teams up with Princess Peach (Anya Taylor-Joy) and Donkey Kong (Seth Rogen).
The Super Mario Bros. Movie walks the line of being accessible to general audiences while layering in so many easter eggs, callbacks, and inside jokes for those of us who are longtime fans. Each Kingdom pops to life with incredible vibrancy and detail while the score (not the over-used 80s ballads) is littered with nostalgia. Black's Bowser steals the whole show thankfully, because the plot is thinner than Paper Mario with underwhelming performances to boot.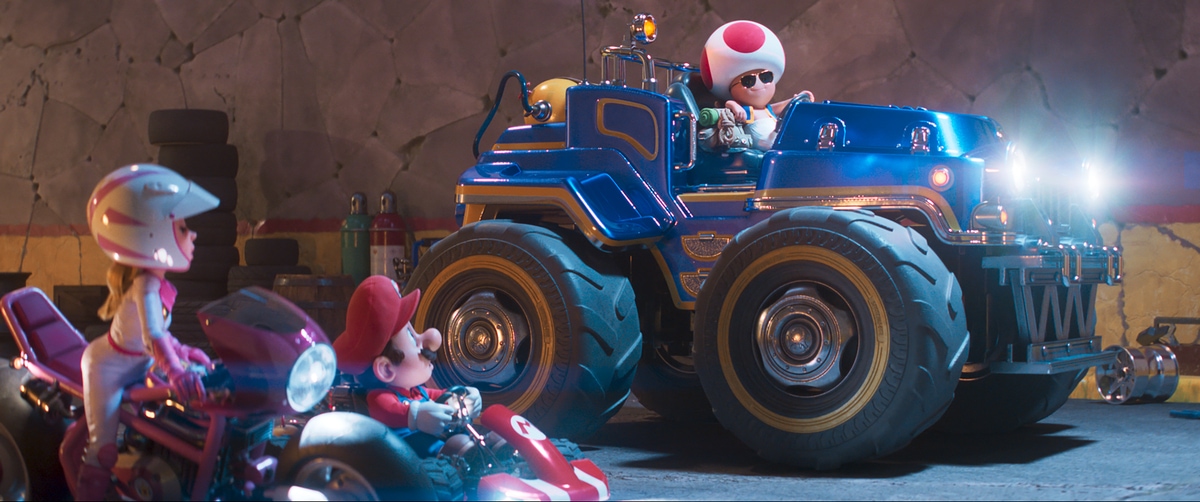 Not only does Bowser start the film he is the undeniable star. Every scene that features the King of the Koopas standouts and that is all thanks to Black. Bowser stomps through the levels, er I mean worlds, with a simmering rage that eventually boils out like a volcano. But this baddie is also an attention seeking, impulsive kanji turtle. Black effortlessly handles the unpredictability of Bowser's colorful personality and makes him an absolute blast to watch. He even performs a Tenacious D style power ballad in Peach's honor that will be stuck in your head for quite a while.
Key gives Toad a sense of joy in the face of anything as well as an unwavering faith in his companions. When paired with Mario and Peach, Toad easily outshines them both. Director Michael Jelenic's daughter, Juliet Jelenic, makes for another scene-stealer as the nihilistic Lumalee. This bright little star delivers her memorable depressive one-liners with a youthful glee that essentially guarantees a laugh. Day brings his classic frenetic energy to Luigi and it works well for the brother who is consistently unsure of himself. Unfortunately he is sidelined throughout most of the film but I hope to see Day take on Luigi's Mansion if it is ever adapted for the screen.
Rogen is decent as Donkey Kong, not bad but not exactly all that memorable either. However he is miles ahead of both Pratt and Taylor-Joy. Princess Peach would have been better served by an experienced voice actress who can be both sweet and fierce. Taylor-Joy felt like she was phoning in her lines. Pratt's casting as Mario was met with skepticism from the start and his performance here doesn't do anything to justify his casting. The lack of the classic Mario voice is addressed quickly in similar fashion as the recent Chip and Dale Rescue Rangers movie. But his Brooklyn accent leaves much to be desired and wavers between not good at best and distracting at worst. Charles Martinet, the actual voice of Mario, plays Mario and Luigi's dad as well as another family member. His Brooklyn accent sounds fine which again begs the question, why not have him voice Mario to begin with?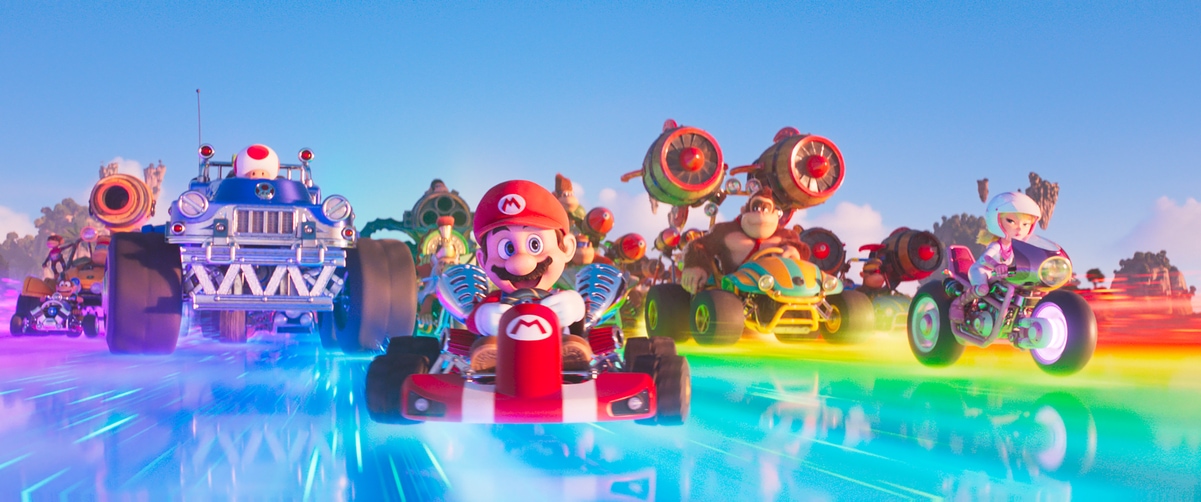 The Super Mario Bros. Movie is a love letter to fans of all ages. It is packed with so many references, easter eggs, and inside jokes it will be next to impossible to find them all the first viewing. Not only are these found in the visuals or dialogue – the princess is not in this castle, but also within Brian Tyler's score. The way he weaves in Koji Kondo's original orchestrations makes for one feel good, nostalgia-filled soundtrack. The overused 80s ballads could have been left on the cutting room floor though. Visually, the film is striking with its rich colors and remarkable details. It levels up the overall experience for fans as it truly feels like you are sitting inside the games you love.
The result is a movie that is perfect for longtime Nintendo fans who adore Mario as well as families looking for something their younger children will enjoy. The plumbers are sure to be a hit and future spin-offs are inevitable. The post credit scenes hint at some possible worlds the Warp Pipes may take us to next. Ultimately, The Super Mario Bros. Movie isn't a perfect run, but Bowser and nostalgia swoop in to save the day just when you need them most.
The Super Mario Bros. is now playing in theaters. It is rated PG for action and mild violence with a runtime of 92 minutes.