Din, Grogu, and Bo-Katan seek out other Mandalorians and end up on an outer rim planet called Plazir-15. Fun cameos and a glimpse at who may have helped Gideon escape? Let's get into Chapter 22 "Guns For Hire" with this Mandalorian season 3 episode 6 easter eggs and breakdown.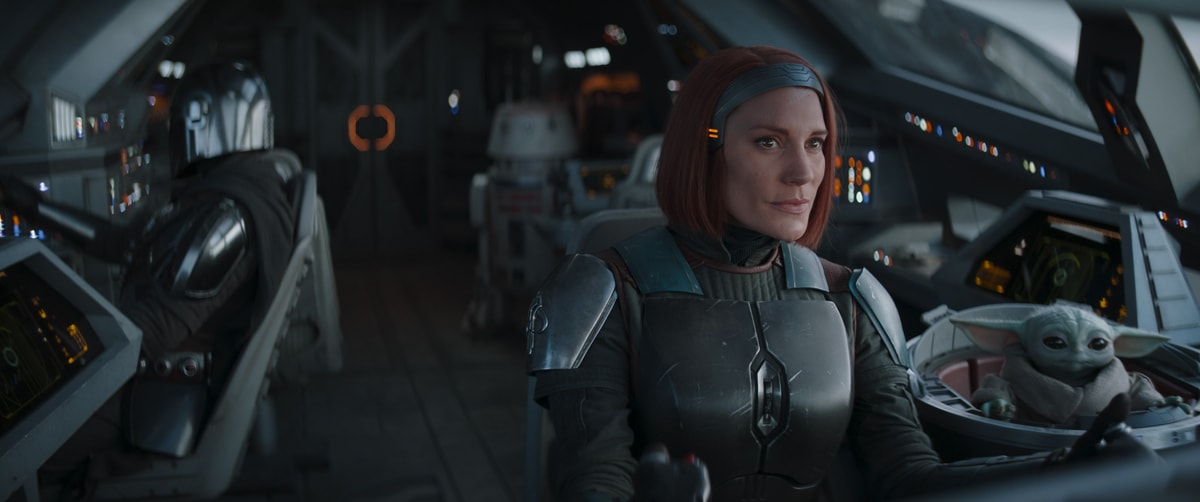 The Mandalorian Season 3 Episode 6 Easter Eggs & Breakdown
Somewhere in space, a ship full of Quarren is looking for a way to bypass trade routes to get to Trask. Trask is the planet Din brought the "Frog Lady" to in Season 2 Chapter 10.
An Imperial Ship appears that is run by a group of Mandalorians for hire. They are there to capture the Quarren Captain Shuggoth (Christine Adams).
The Mandalorian leading this group is Axe Woves (Simon Mario Kassianides), the same Mandalorian who use to fight with Bo-Katan. We first saw him last season in Chapter 11 "The Heiress." Also working with him is Koska Reeves (Sasha Banks).
They were hired by a Mon Calamari Viceroy to bring his son (Harry Holland) back to Mon Cala. Woves says to make it quick they have a contract on Plazir-15.
RELATED: The Mandalorian Season 3 Episode 5 Easter Eggs & Breakdown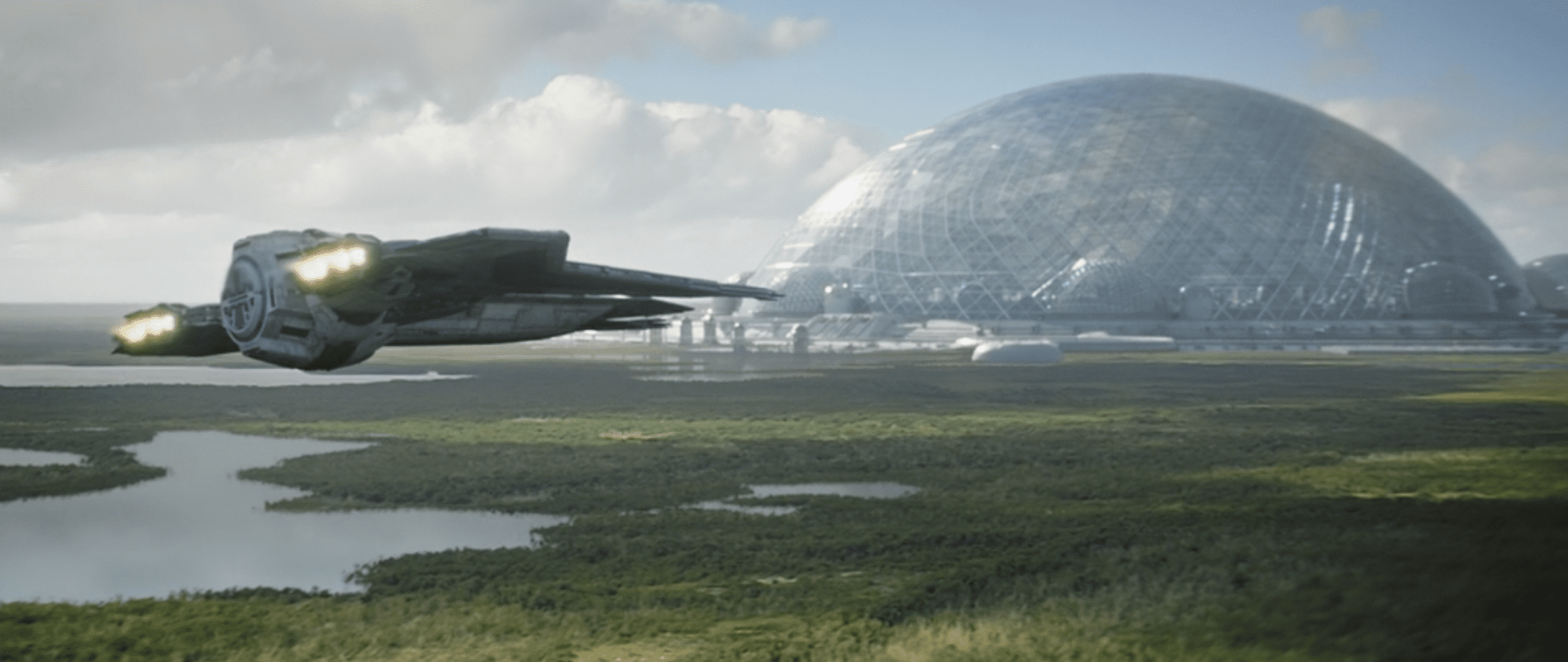 Bo-Katan, Grogu, and Din Djarin land on Plazir-15, an independent planet where Woves and the former Mandalorian fleet she commanded is currently located.
They are greeted by droids RA-7 and a R2 unit. RA-7 was first seen in A New Hope but the protocol droids also appeared in The Clone Wars and Star Wars Rebels. They get in a Hyperloop Pod and are taken to meet with the leaders of the planet.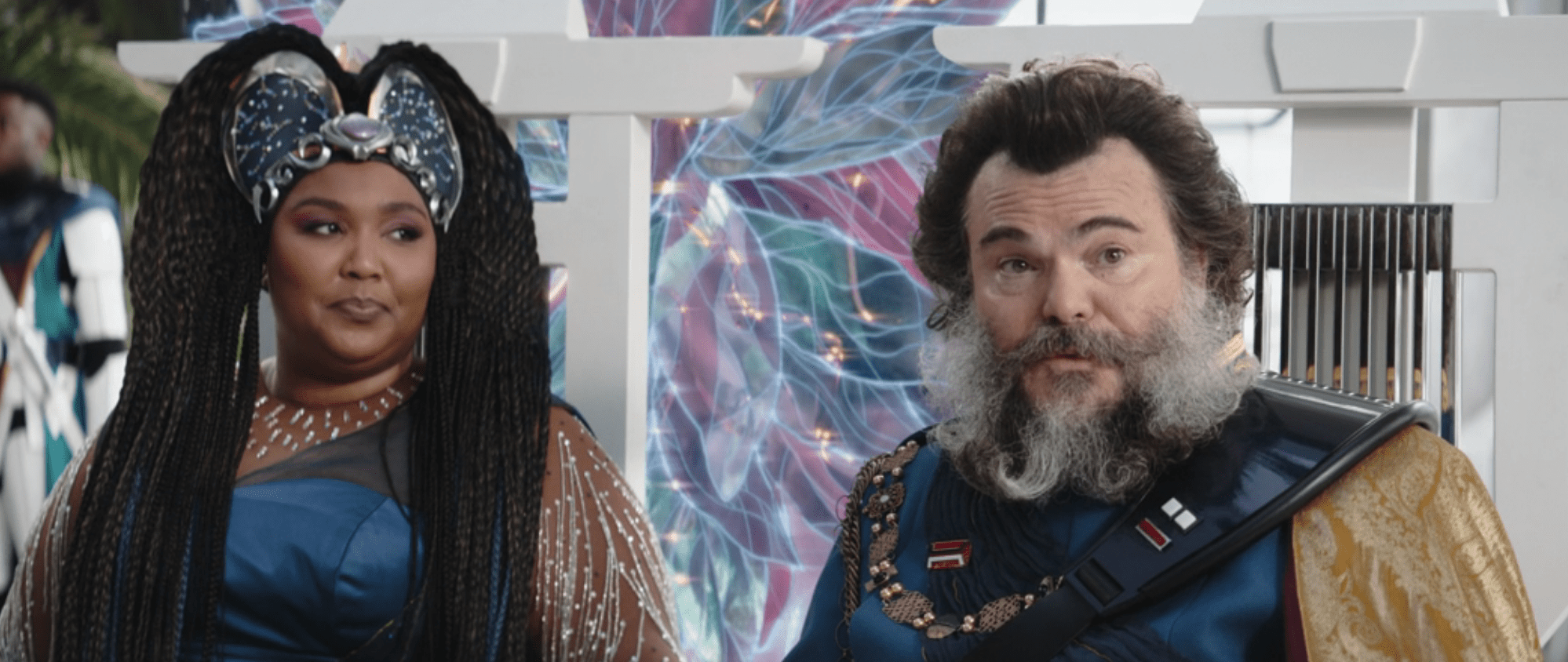 Captain Bombardier (Jack Black) and The Dutchess (Lizzo)are royals and the elected leaders of Plazir-15. He was a former Imperial facilities planning officer during the war. Grogu force leaps into her lap for snacks.
They hired the Mandalorians for help because their Imperial Battle Droids have malfunctioned. Instead of being peaceful they are causing harm. But they cannot have an army in their city, but since they are a Pluralistic Society and weapons are part of the Mandalorian culture, they can have weapons.
Bombardier tells Bo-Katan if they help, Plazir-15 will formally recognize Mandalore as an independent planet and present it to the New Republic.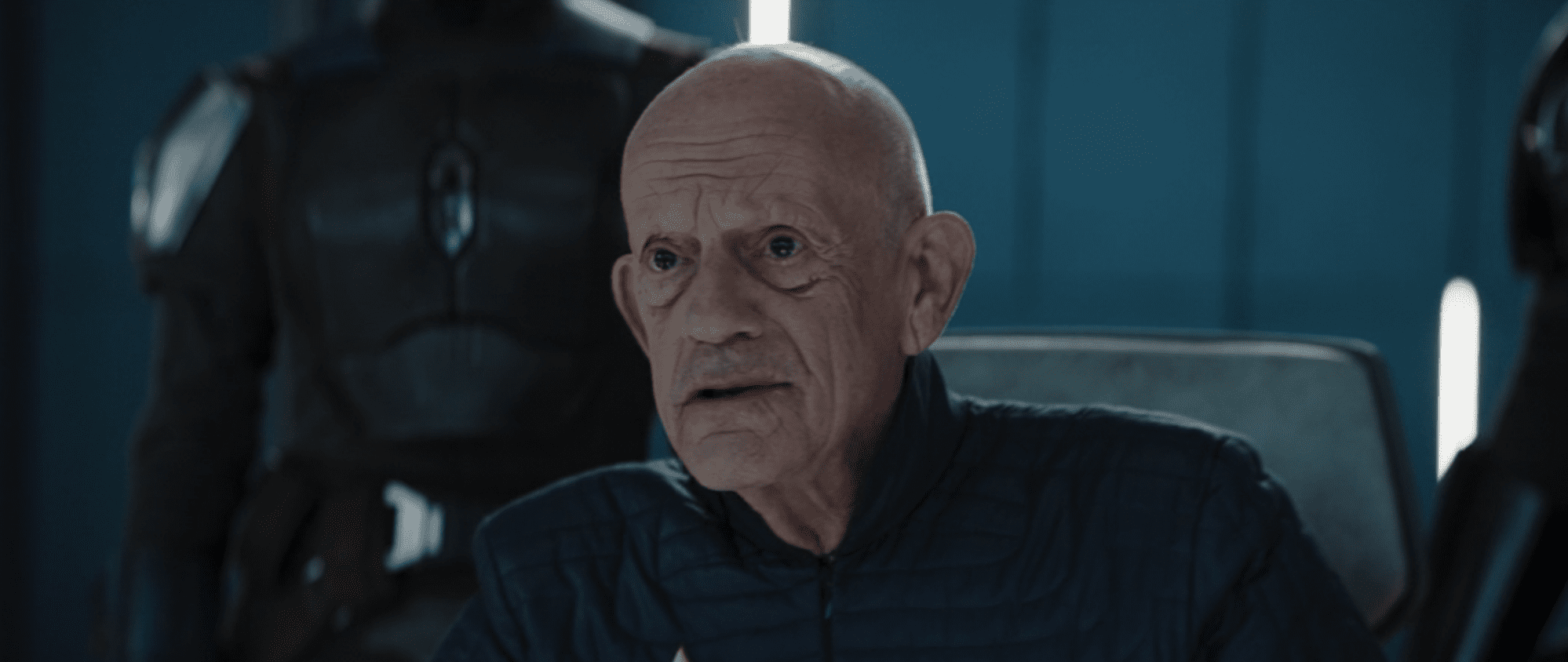 Commissioner Helgait (Christopher Lloyd) tells them more about the droids in a command center. They are originally supposed to be scrapped at Karthon. Karthon is the prison planet where Mayfield was found in Season 2 Chapter 15. The citizens voted not to shut down the droids because they don't want to have to go back to working.
He sends them to talk to the Ugnaughts for a list of droids that need to be destroyed. The Ugnaughts ignore them until Din mentions Kuiil. I have spoken. The Ugnaughts tell Mando and Bo-Katan that the droids aren't malfunctioning.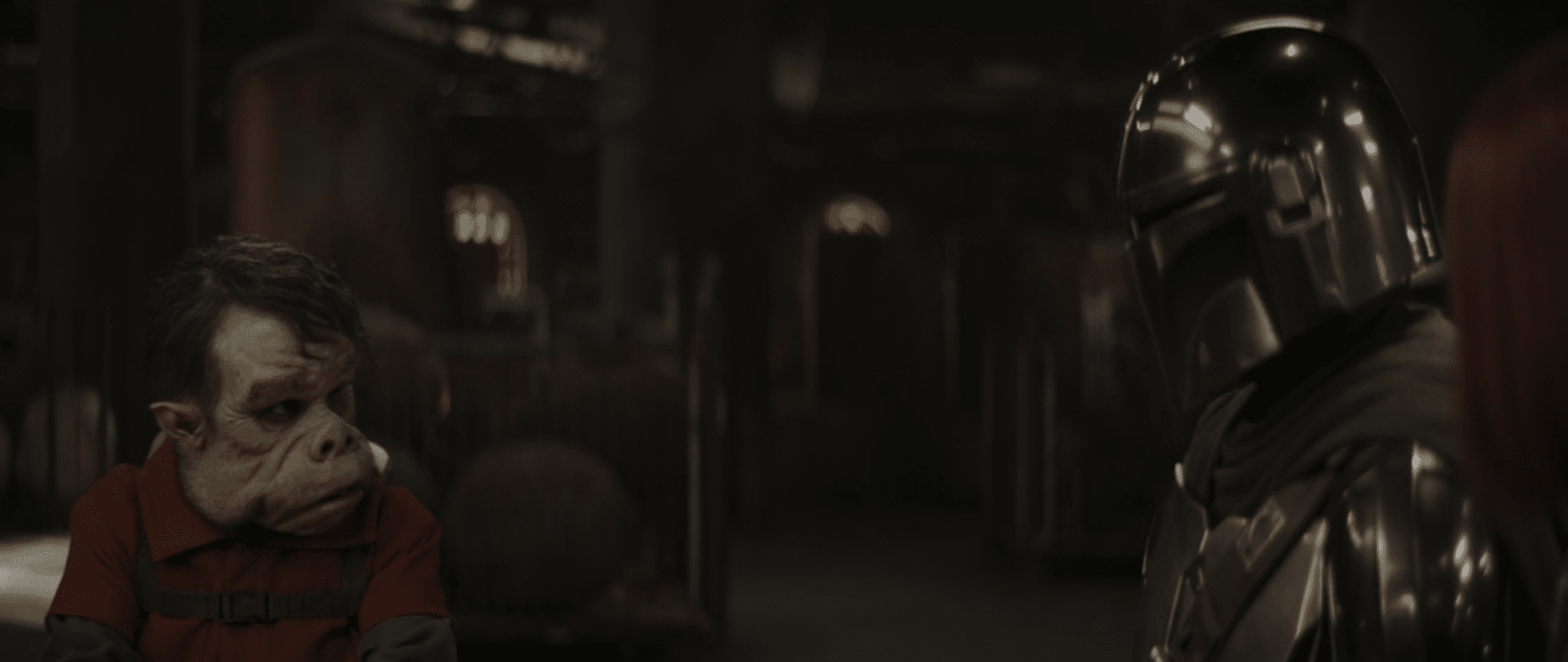 Bo-Katan says she hasn't seen Battle Droids since The Clone Wars.
R0-GR aka Roger Roger, tries to stop them as Battle Droids march along loading things. Mando kicks at a few anti one turns and gets aggressive. They chase it through the docks.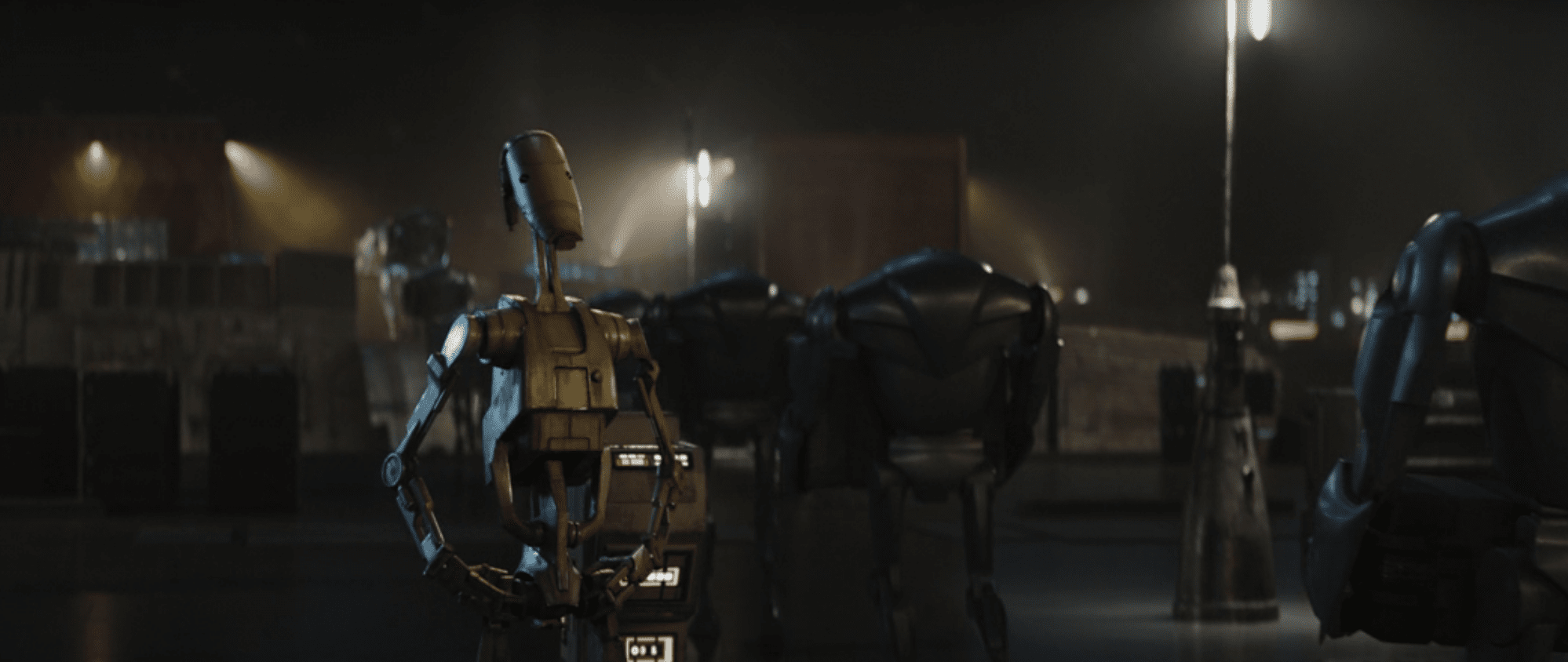 After they stop the droid, Bo-Katan finds a spark pad (like a matchbook) from a droid bar called The Resistor.
They go to the Droid Cantina which is full of all kinds of droids including several astromechs, RX series like DJ R-3X, Gonky, and even protocol droids like C-3PO.
The owner droid wants to help them. They are worried about being replaced by humans. Some of the droids date back to The Separatists. He tells them that the droids are all served Nepenthé. This oil refreshes their joints as well as delivers programming sub-particles to the machines.
An autopsy on the latest Battle Droid reveals the sub-particles are actually nano-droids with a chain code. Originally made by the Techno Union, then placed in storage, before being brought to Plazir-15 by the Security Office. They were ordered by Commissioner Helgait.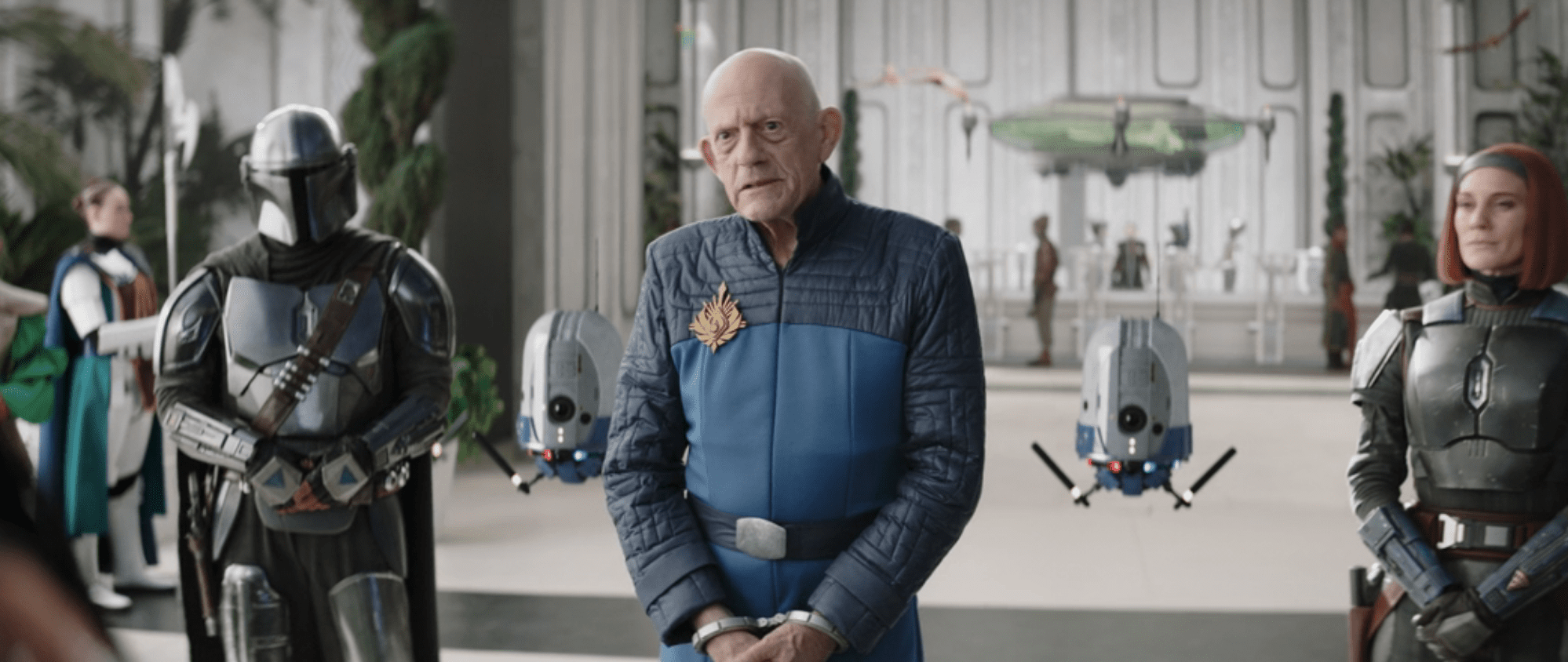 Helgait is a Separatist and fan of Count Dooku. The Dutchess exiles him to the Moon Paraqaat.
The Dutchess gives Din and Bo-Katan the key to Plazir. A LEP Servant droid hands it to her. She also knights Grogu.
Din, Bo-Katan, and Grogu go to meet the other Mandalorians led by Woves. Bo-Katan challenges Woves to a fight for command of the fleet. She defeats Woves and Mando tells them what happened on Mandalore, thereby giving her the right to wield the Darksaber.

The Mandalorian Season 3 Episodes 1-6 are now streaming on Disney+.