Available now on Digital and coming to 4K, Blu-ray, and DVD May 16 is the wild, entertaining ride through the Quantum Realm , Ant-Man and the Wasp Quantumania. Read on to see what exciting bonus features are available including a gag reel and deleted scenes and enter our Quantumania giveaway.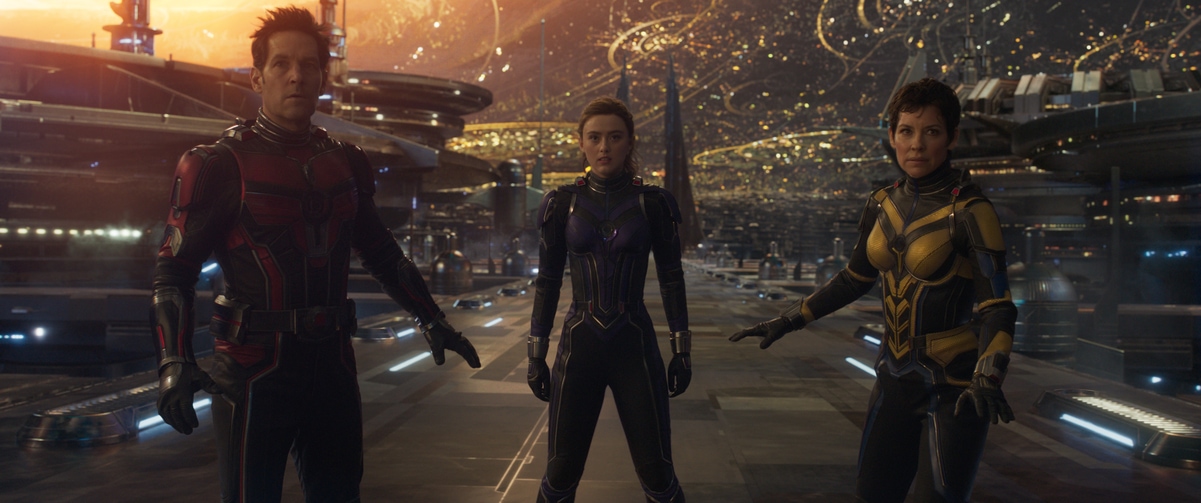 Ant-Man and the Wasp Quantumania
After saving the world in Avengers Endgame, Scott Lang (Paul Rudd) is spending his free time writing a memoir "Look Out For The Little Guy," and accompanying Hope (Evangeline Lilly) as she uses science to help solve problems around the globe. With life going back to somewhat normal, Scott longs to make up for lost time with his daughter Cassie (Kathryn Newton). Cassie meanwhile has been busy with Hope and Hank Pym (Michael Douglas) seeking a way to map the Quantum Realm. When Janet (Michelle Pfeiffer) learns what they are up to she becomes fearful and urges them to stop. Unfortunately, the warning comes too late, and the machine Cassie has built sucks them all into Quantum Realm where the time-traveling, multiversal, and powerful Kang the Conqueror (Jonathan Majors) rules. Dark secrets come to light putting everyone in greater peril. The clock is ticking as they race to stop Kang and his army before time runs out.
A wild ride through the Quantum Realm, Ant-Man and the Wasp Quantumania is a visual feast packed with surprises both big and small. Each hero gets a chance to show their moxie, which is especially exciting for the original Ant-Man and Wasp, Hank and Janet. But it is Jonathan Majors who steals the show and reaffirms why Kang is a force to be reckoned with. The new Avengers will have their work cut out for them if they plan on stopping this Conqueror.
RELATED: Ant-Man and the Wasp Quantumania Easter Eggs, Callbacks, & Cameos
Available Now: Ant-Man and the Wasp Quantumania Bonus Features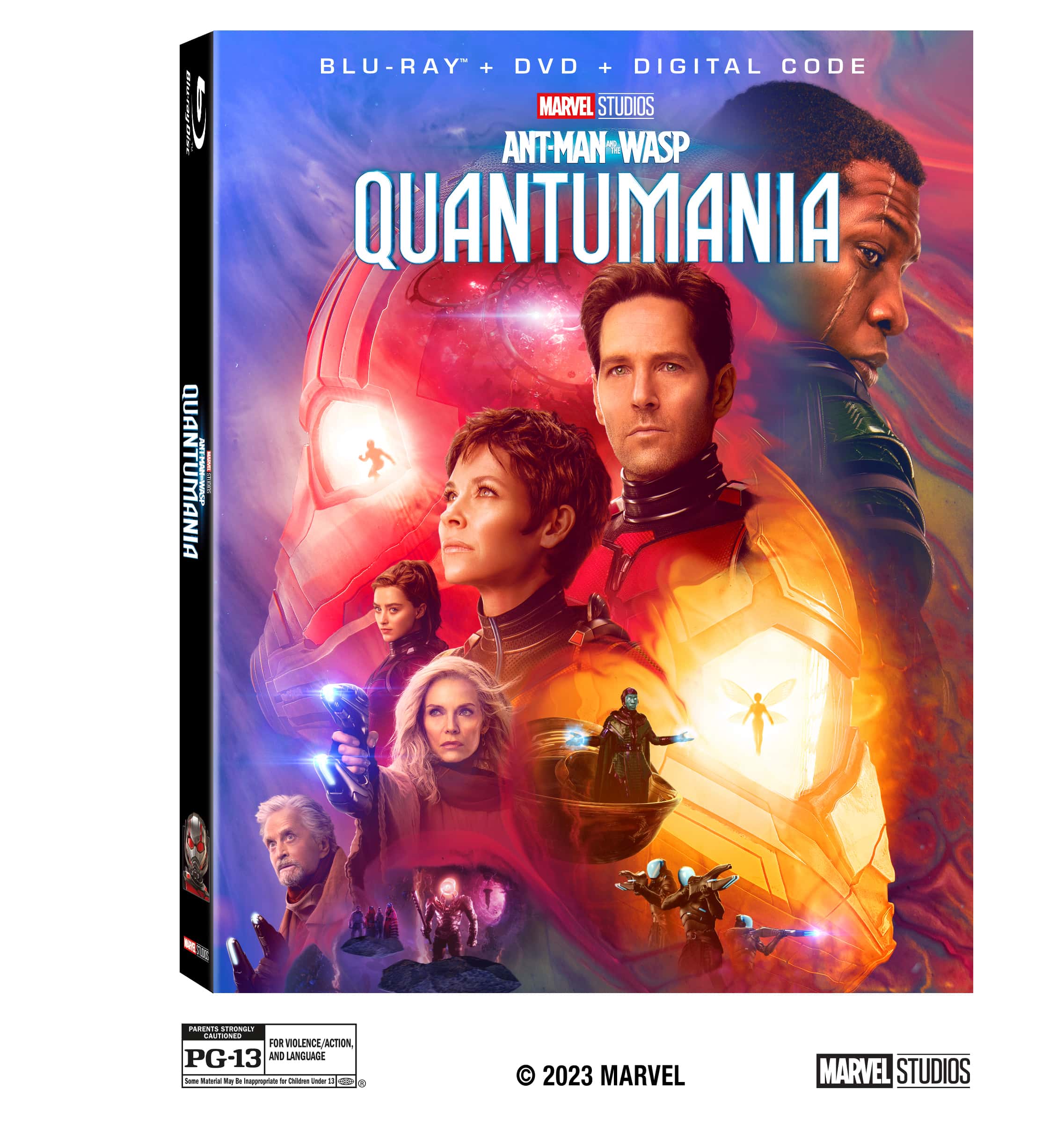 Gag Reel
Take a look at some of the fun outtakes on set with the cast and crew of Ant-Man and the Wasp: Quantumania.
Audio Commentary
Watch the film with audio commentary by director Peyton Reed and writer Jeff Loveness.
Featurettes
All in the Family – Paul Rudd, Evangeline Lilly and Michelle Pfeiffer discuss the complex layers and secrets – yet incredibly strong bond of this heroic family.
Formidable Foes – Discover how Jonathan Majors, Bill Murray and Corey Stoll bring gravitas to the villains of Ant-Man and the Wasp: Quantumania. Learn more about how Kang brings a Thanos-level threat to this adventure and the larger MCU.
Deleted Scenes
Drink The Ooze – Upon entering the Quantum Realm, Scott Lang nervously drinks the ooze.
I Have Holes – Veb expresses great excitement when he discovers he finally has holes.
*bonus features vary by product and retailer
Ant-Man and the Wasp Quantumania Giveaway
One lucky winner will win a Digital Copy of Ant-Man and the Wasp Quantumania. Winner will be notified by email and have 24 hours to respond before another is chosen.