Star Wars Visions Volume 2, like its predecessor, is a love letter to Star Wars that once again wows with nine awe-inspiring, visually stunning, and culturally significant shorts.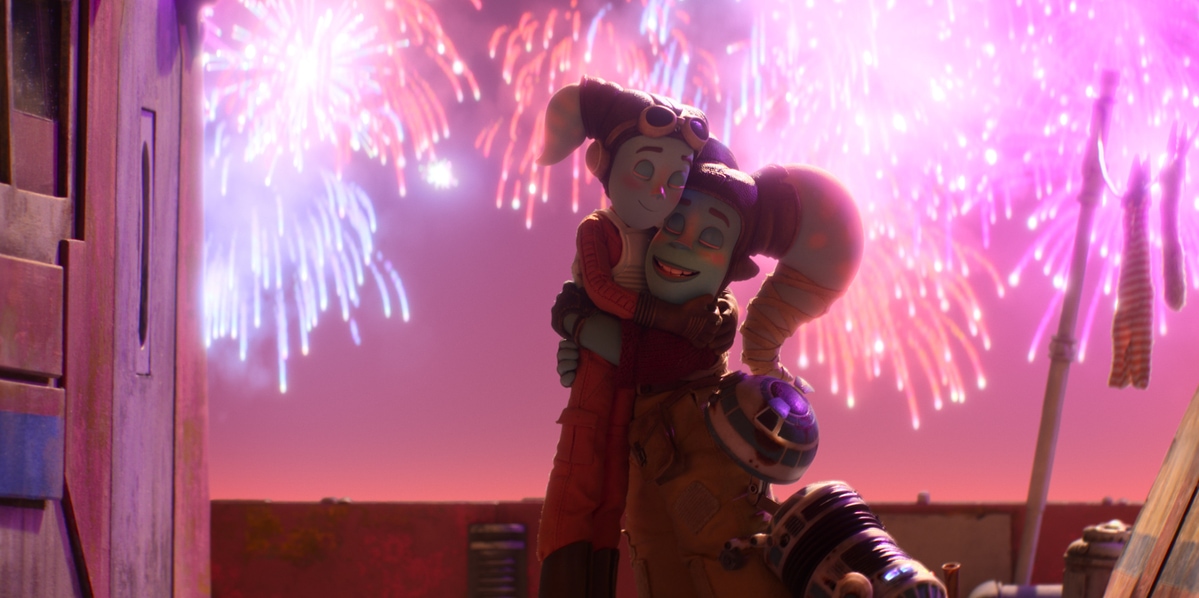 Star Wars Visions Volume 2 Review
Nine leading animation studios from all over the world bring to life the nine shorts in Star Wars Visions Volume 2. 88 Pictures, Punkrobot, Triggerfish, Aardman, Studio Mir, El Guiri, Cartoon Saloon, Studio La Cochette, D'ART Shtajio with Lucasfilm have each created something incredible. Volume 2 consists of Sith, Screecher's Reach, In the Stars, I am Your Mother, Journey to Dark Head, The Spy Dancer, The Bandits of Goal, The Pit, and Aau's Song. They are awe-inspiring, visually stunning, and emotional. Each is a beautifully created love letter to Star Wars and the impact it has had on society all over the world. But these stories are also culturally significant, allowing viewers to experience these various cultures as told through the lens of Star Wars.
Visions is hands down one of the best things to come out of the animated Star Wars world since Rebels. It is a shining example of how awesome Star Wars can be when storytellers are allowed to explore its themes in the context of their own experiences. Volume 2 builds on what was started in Volume 1, expanding it by pulling in studios from all over the world. Which is a win for those series as each one, hailing from all corners of the globe, brings their own distinct stylings and storytelling to the table. While some will be instantly recognizable like Aardman or Cartoon Saloon, fans are sure to find some new favorites as well.
RELATED: Star Wars Visions Review: These Are The Stories Fans Have Been Waiting For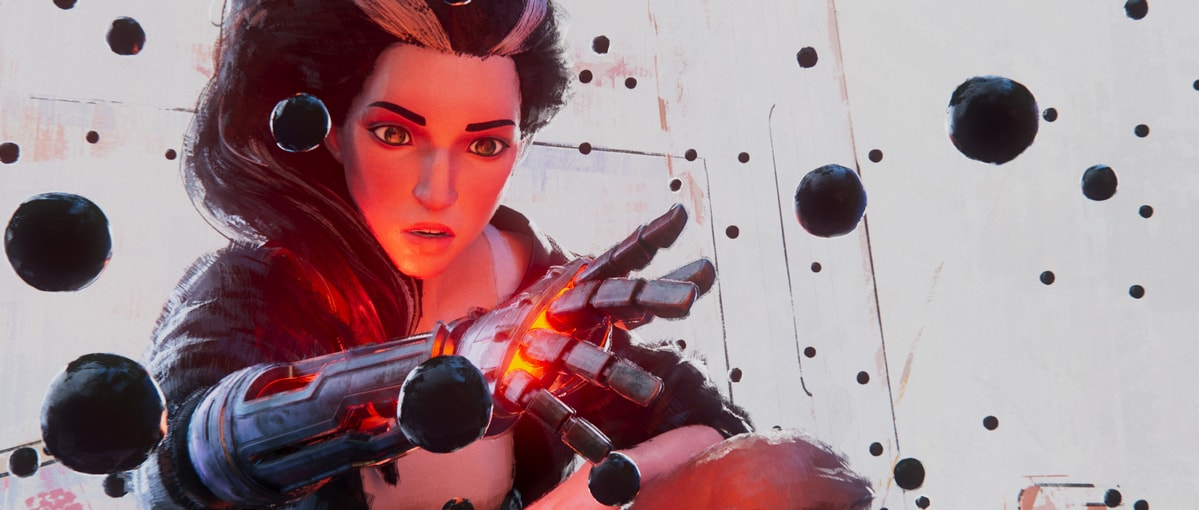 The Sith by El Guiri
Spain's El Guiri's story is about a Sith who has walked away from the Dark Side in order to live a better life. However she still struggles with the inherent darkness that lives in all of us. This is one of the most beautiful and captivating of the shorts as the world she lives in fills itself in as the story goes along. Each color that splashes onto the screen represents something. She is similar to Sabine Wren in the way she uses paint to tell her story and work out her feelings. As the vibrant reds, purples, and orange fill the screen you understand immediately these are all outward visualizations of her innermost thoughts. And while there is a lightsaber duel, the contrasting colors, invading blacks, and bright whites work as a more powerful representation of the battle between the light and the dark.
Screecher's Reach by Cartoon Saloon
The Academy Award-nominated Irish studio behind Wolfwalkers and The Secret of Kells presents one of three Visions about a young girl coming into contact with something supernatural. It is one of the more darker shorts with a twist at the end that takes the hero's journey trope for a spin. It is amazing how much world-building and emotion this, and the others, are able to pack into the runtimes.
In The Stars by Punkrobot
Chile's Punkrobot follows in the steps of Andor to shine a light on Imperial-backed genocide of indigenous cultures. In this story, two sisters find a way to finally work together to regain some peace for their devastated homeland. It is a deeply emotional tale about loss and finding a way to survive despite what is happening around you. Although dark, there is light to be found and a reminder that there is always hope, which is one of the main themes that ties the Star Wars massive galaxy together.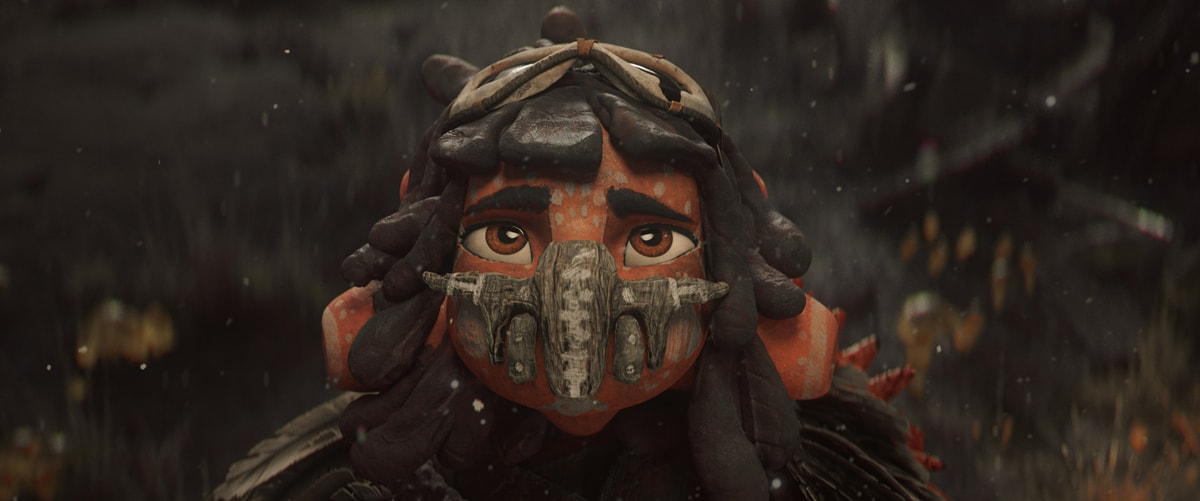 I Am Your Mother by Aardman
Aardman brings their signature Wallace and Gromit style and humor to the galaxy with this season's most lighthearted offering. This feel-good story is about a young pilot who is embarrassed to bring her mother and their "junky" ship to family race day. But moms always know when something is happening so she shows up and the two race against a snooty, rich mother-daughter team who have a miniature Death Star on their ship. Sounds a little crazy but it all works and is a blast to watch. There are not only Star Wars easter eggs and cameos to spot in this one but also Aardman ones as well.
Journey to Dark Head by Studio Mir
When you have the Korean studio behind The Legend of Korra animating a Sith vs. Jedi duel you know the action will be next level. Studio Mir proves once again they are powerhouses at showing off anime-style battles. The set pieces are massive, as the battle takes place on a planet with two ginormous sculptures representing both sides of the Force. There is a villain who wields a chain whip as much as his red lightsaber for devastating damage and the epic battle is a highlight with its bursts of color and genius camerawork. This is also the short that feels the most like there is more of a story to tell and is likely one that fans will think merits a part 2.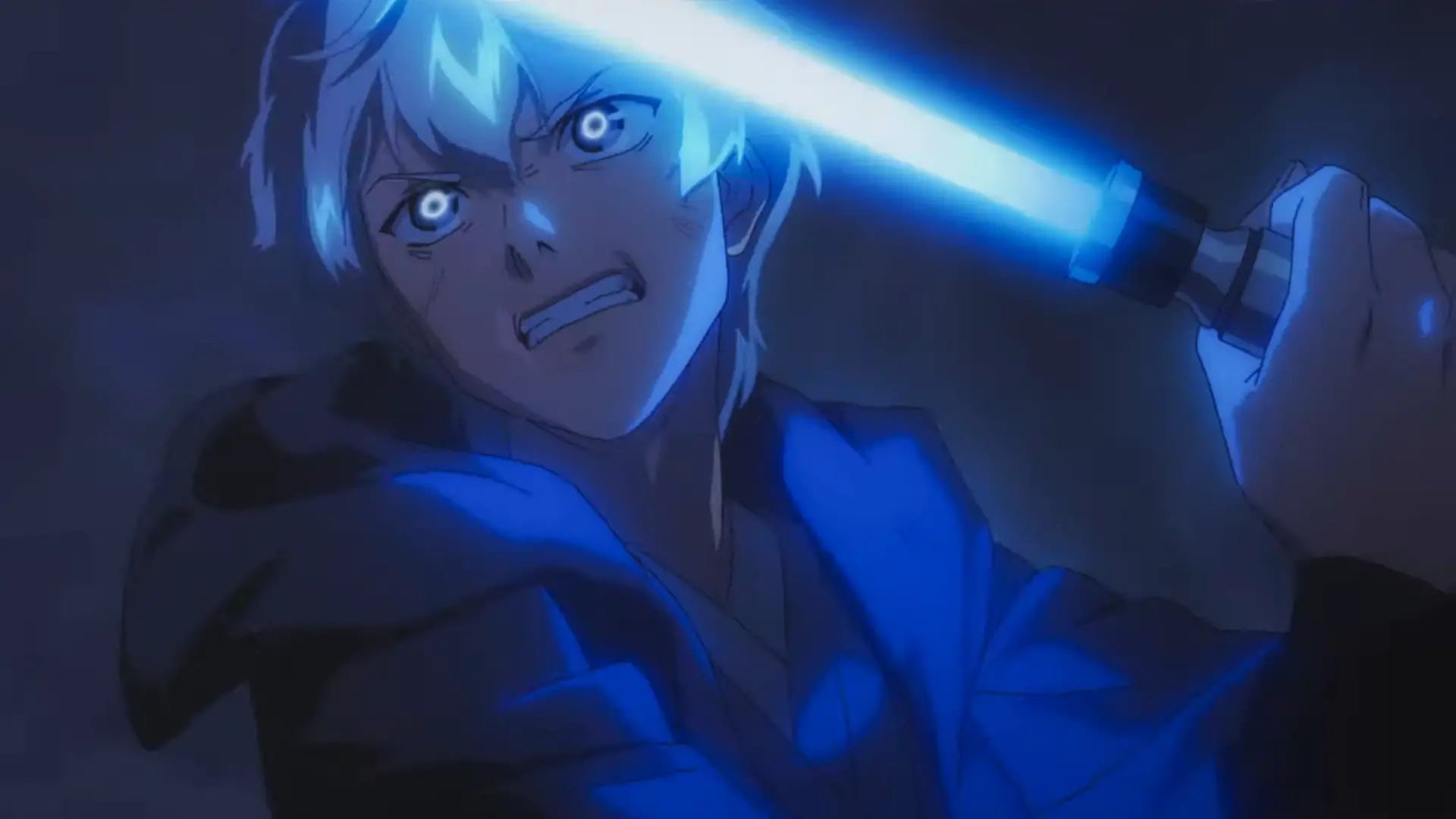 The Spy Dancer by Studio La Cochette
France's Studio La Cochette dance inspired short is a beautiful artistic way of showing what some could have been doing to aid the Resistance. In a theater where Stormtroopers are the most abundant patrons, the lead dancer and her troupe twirl and glide around putting them at ease while also working to track their movements. The Stormtroopers are too caught up in the billowing silks and graceful movements to notice what is happening around them. There is also an emotional core with a resolution that will hit its mark especially for the parents watching.
The Bandits of Golak by 88 Pictures
Indian studio 88 Pictures sees the Empire as a stand-in for England during the time of the British Raj. A brother, knowing his sister has the Force, makes a last-ditch effort to get her to safety. The train scene feels like a parallel to the Partition, when families had very little time and an even smaller chance of making it out together. Despite his sister's abilities drawing unwanted attention, the two receive help from an unlikely but powerful ally. Anytime someone has dual sabers you know they are amazing, or at least that's my bias. This story also takes a cursory glance at how difficult many would find the Jedi's insistence of leaving behind attachments.
The Pit by Lucasfilm and D'ART Shtajio
Perhaps the darkest of them all is The Pit. Japan's D'ART Shtajio and Lucasfilm take a hard look at slave labor, brutality, and the almost complete abandonment by the outside world. It is a story where a people are forced to mine Kyber crystals for the Empire down in an ever-growing pit while a city grows in the distance. Once their usefulness is over they are "freed" but not really. They have no way to escape. On the surface some might wonder why they would go this dark for a short but it all goes back to the fact that George Lucas has always opposed war and founded this universe as a way to help teach children the difference between the dark and the light.
Aau's Song by Triggerfish
South Africa's Triggerfish ends the shorts on a magical note with Aau's Song. A young girl living on an island learns she is able to use her melodious singing voice in a way that positively affects the world around her. The colorful backgrounds and animation makes these characters feel tangible, as they look like felt and string lovingly woven together to tell this story.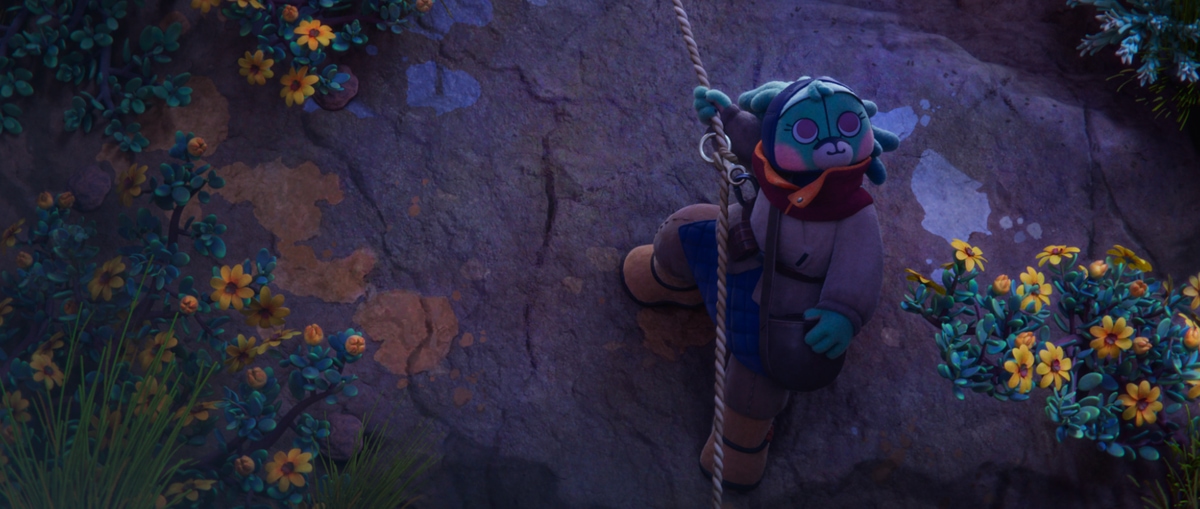 Star Wars Visions Volume 2 is a reminder that there are many new stories left to be told in the galaxy far, far away. IT is a beacon of hope, a treasure trove bursting with creativity and emotions. It is Star Wars at its best, focusing on the people and the cultures that make up this beautiful world. Just like Volume 1 there are shorts to make one laugh, tear up, shorts that are thrilling and ones that are sweet. There are a few here that feel like there is more to tell, that these are characters we should want to desperately see again. Even if we never get a continuation, my hope is that Star Wars will continue to commission these Visions as they are one awe-inspiring gift of wow.
Star Wars Visions Volume 2 debuts on Disney+ May 4, 2023.