When it comes to horror, no one does it quite like Stephen King. But translating his brand of terror to the screen has always been a daunting task, but The Boogeyman pulls it off. It is every bit as chilling, suspenseful, and terrifying as its source.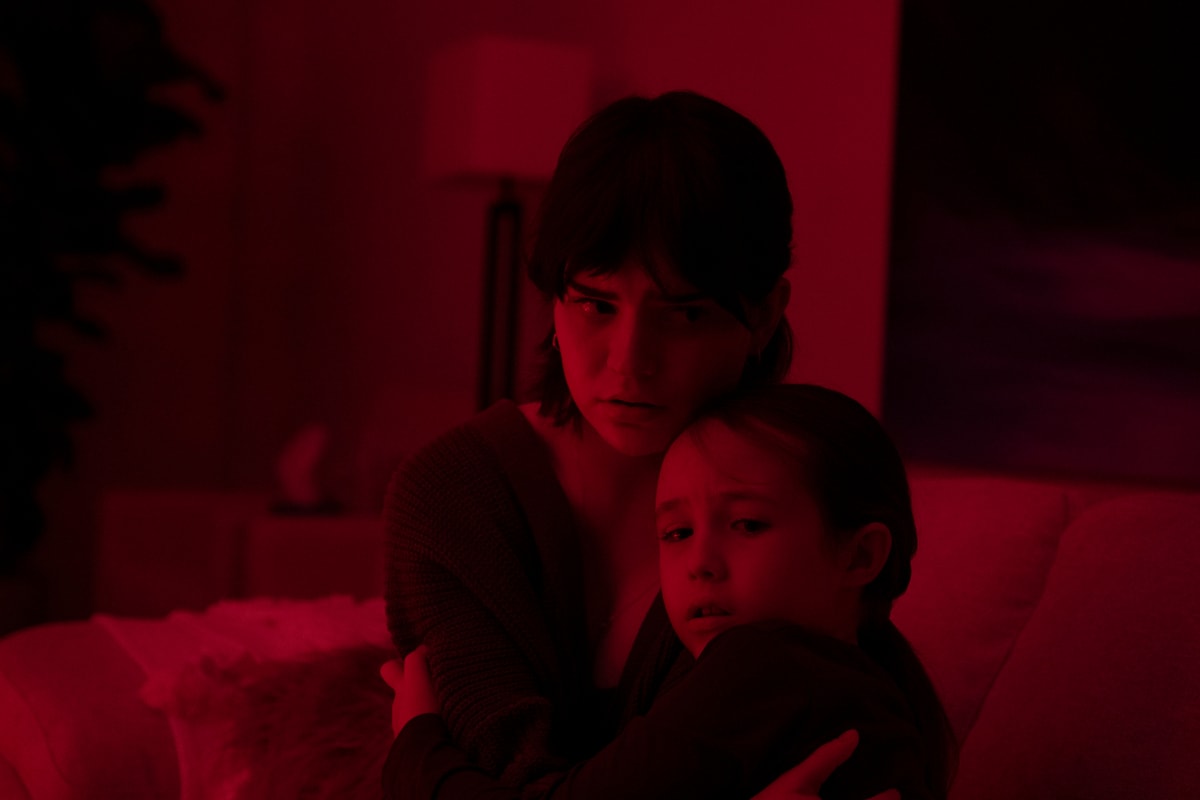 The Boogeyman Movie Review
Based on Stephen King's short story of the same name, The Boogeyman follows sixteen-year-old Sadie (Sophie Thatcher) and her 10-year-old sister, Sawyer (Vivien Lyra Blair), who have recently lost their mother after a tragic car accident. Their father, Dr. Will Harper (Chris Messina) is failing to connect with his daughters or help them process their grief. This puts Sadie in the position to be both big sister and stand-in parent to Sawyer who is dealing with common childhood fears on top of losing her mother. One day, Dr. Harper sees a new patient, Lester Billings (David Dastmalchian), who unexpectedly shows up, desperate to talk about his grief over the deaths of his children. He also mentions that he believes there is an evil presence to blame. Dr. Harper writes him off as unhinged but his children will soon learn that Lester wasn't lying. Sadie and Sawyer are soon forced to face this supernatural evil that dwells in the shadows and feeds on the suffering of its victims.
The Boogeyman is a chilling, suspense-filled scarefest that does justice to the source material. It takes the foundation of the short story and builds upon it to create a tale that captures the terrifying essence that King's work exudes. This tale of overcoming trauma and the monsters will delight fans of the genre as they become more and more unnerved as the film plays out. It is PG-13 horror done right, balancing the tense scenes with well-earned jump scares. Those scares in fact are likely to have many wanting to remove closet doors and sleep with a nightlight or five.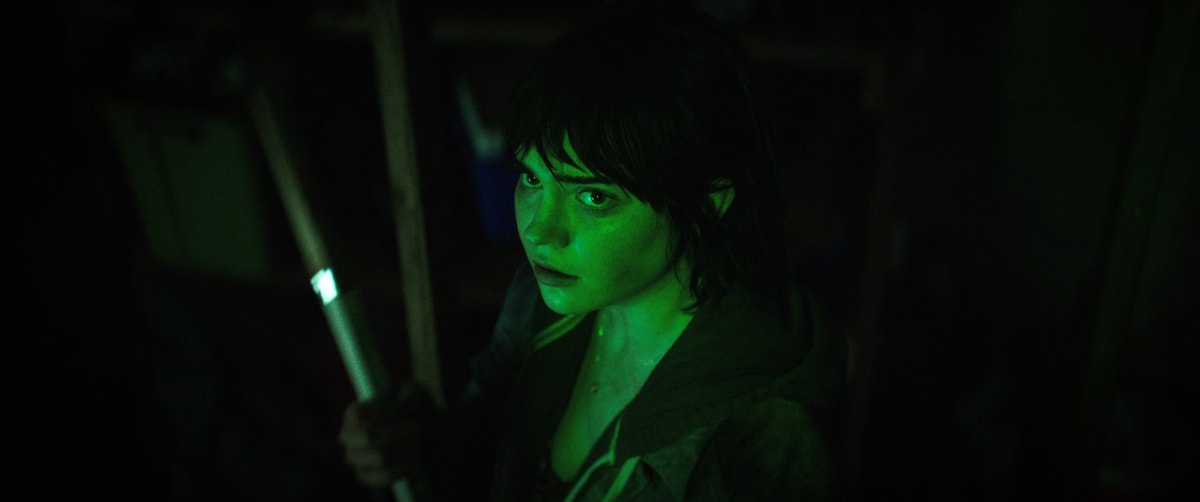 Director Rob Savage along with writers Scott Beck, Bryan Woods, and Mark Heyman were tasked with taking a short story and creating a feature length film. Add on to the stress that this is also a story that is by one of if not the most prolific horror authors ever, Stephen King. Many have tried and several have failed to capture what lures readers in about King's stories and keeps them coming back for more. Savage and company, thankfully, understood the assignment. Honor the source, build upon it to make something shocking and new, while still feeling very much like you just stepped into the nightmares and dreamscapes of King.
There is always debate on whether practical effects are superior to CGI and vice versa. Especially in this genre. For me thrillers hit that sweet spot when they lean heavily into practical and save the CGI for when it counts. So how did they accomplish one of the scariest PG-13 films ever? Savage expertly applies a less is more strategy, everything with the exception of the monster is grounded in reality and simplicity. The classic horror visuals combined with a creative soundscape make for an unnerving viewing experience. It makes you hold your breath and tense up, waiting for something to happen. Savage manages to throw off even the most jump scare finding experts. Each fright is well earned and the slow build to the reveal of the boogeyman makes for a delightfully terrifying payoff.
None of this though would work without the compelling performances of Thatcher and Blaire. Beyond the frights, The Boogeyman is an emotional story about overcoming trauma and the dangers of letting grief consume your life. Their chemistry reinforces the sisters' bond that acts as an anchor to keep this otherworldly story grounded in reality. Blaire is as charming and sharp as she was in Kenobi proving once again this young actress has a bright future ahead of her. Thatcher gives one powerful performance as the older sister and mother figure to Blaire's Sawyer. She gives it her all as Sadie moves from wallowing in her sorrow to being tormented to gritting her teeth in determination that this thing, whatever it is will not be the end of her.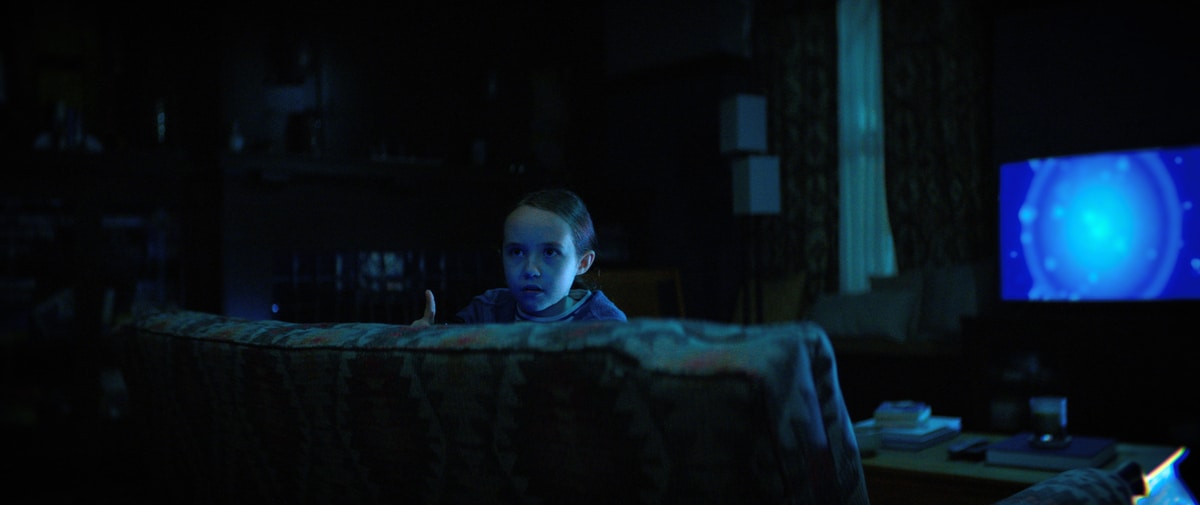 For most of the film the question of why is left unanswered. Who has time to figure out why this is happening when they are trying too hard to stay alive? The explanation does eventually come when Marin Ireland enters the scene. Her time with Sadie opens the door to the most action-heavy sequences of the entire film. Ireland may be underutilized for her talent but she steals every scene she finds herself in. Messina does well with the I'm a brilliant therapist but can't help my own self or my children trope. While Dastmalchian gives a heartbreaking performance as a man with nothing left to live for. All in all, the cast puts in the work to make this bump-in-the-night creature go for something to shrug off, as one character does, to something truly frightening.
The Boogeyman is a psychological thriller that delivers a relentlessly chilling and unnerving scarefest. It earns its place as one of the most terrifying films of the year thanks to everything from the classic horror imagery to the powerful performances of Thatcher and Blaire. This is the type of film that is best experienced with an audience which is why I'm glad 20th Century Studios pivoted to a theatrical release. It is sure to be a hit with horror fans and anyone looking for a good fright. A little warning though, you may not have been afraid of the dark before but all that could very well change. Whatever you do, don't let it out.
The Boogeyman is in theaters June 2. It is rated PG-13 for terror, violent content, teen drug use and some strong language with a runtime of 98 minutes.