Disney's latest reimagining, The Little Mermaid sees Halle Bailey step into the role as if she was born to play it. The musical numbers are big and there is a lot of fun to be had. But there are still some poor unfortunate souls in the water.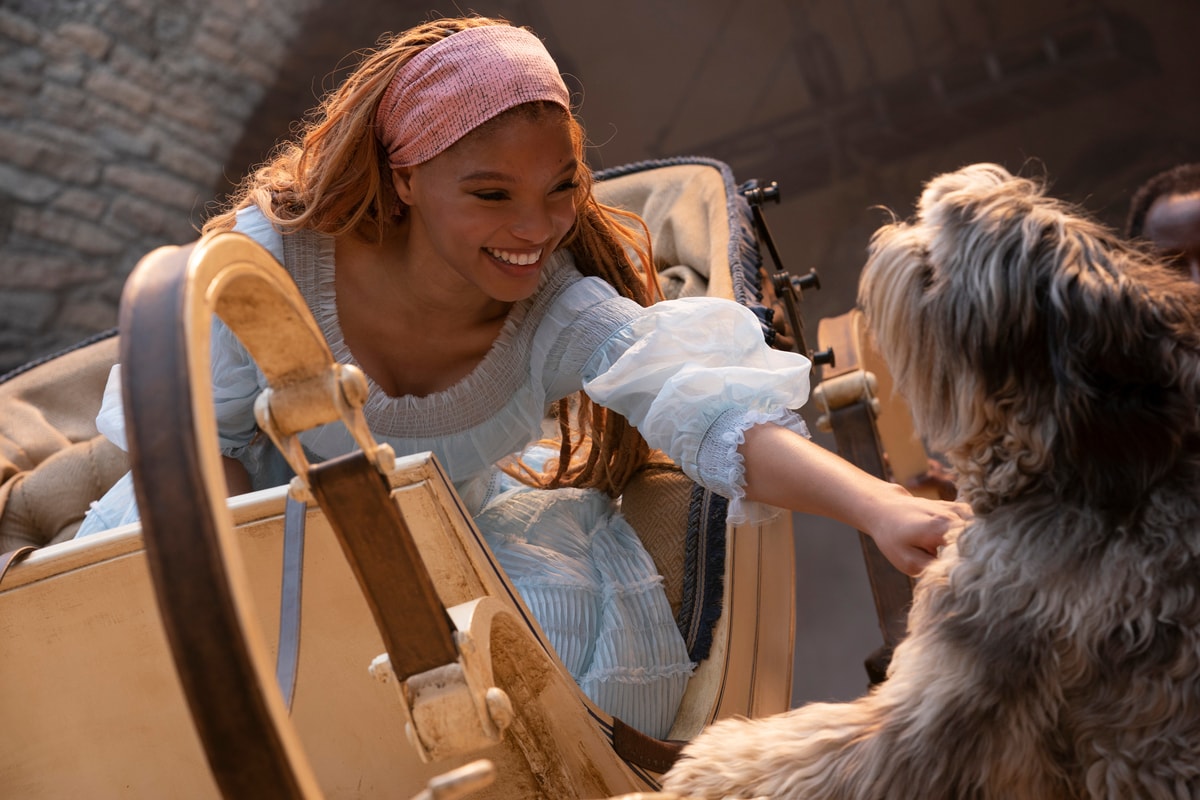 The Little Mermaid Review
Ariel (Halle Bailey), is the headstrong youngest daughter of King Triton (Javier Bardem), who is not content with living life under the sea but dreams of exploring the world above. She spends her days hanging out with her best friend Flounder (Jacob Tremblay) and Scuttle (Awkwafina). One night as she is exploring too close to the surface, a storm causes a nasty shipwreck. Ariel swims to the rescue of Prince Eric (Jonah Hauer-King), which only fuels her eagerness to explore his world. Her father would forbid this so she turns to the sea witch Ursula (Melissa McCarthy), who agrees to give her legs and three days on land, but in order to stay she must get true love's kiss from Prince Eric. And she must do all of this without her voice. If she fails to secure his love and the kiss, she will remain trapped with Ursula forever.
The Little Mermaid is a delightfully fun swim through nostalgia for many moviegoers and a wonderful intro to the world of Ariel for young fans. Halle Bailey is Ariel, from her curiosity and determination to her beautiful voice, Bailey does an amazing job stepping into the shoes vacated by the legendary Jody Benson. Like many of the other live action remakes, some of the magic of the original is lost since real life has boundaries animation can gleefully ignore. There is a lot to enjoy about this film but there are still some poor unfortunate choices swimming in the sea with our beloved mermaid.
RELATED: Interview: Halle Bailey On Relating To Ariel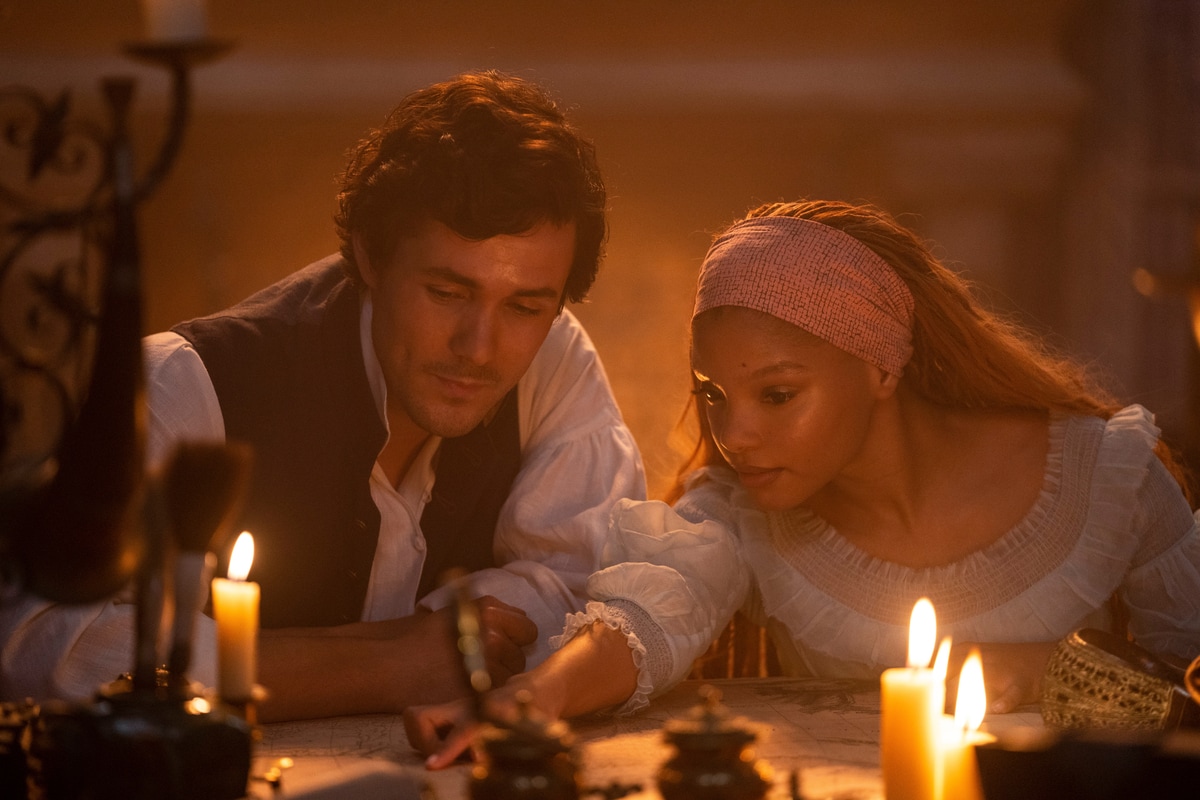 Ever since the original film premiered in 1989, children have been pretending to be mermaids and mermen, this writer included. As a stubborn redhead myself, I related to Ariel's desire to do her own thing and buck convention. Bailey embodies everything about Ariel that Disney fans have always loved about the character. She is that curious, adventurous, and headstrong princess. Not only that but her voice is pitch perfect. From Ariel's excitement and anguish to her longing and admiration are all evident in her powerful vocal performance. If they want to explore more of Eric and Ariel's adventures, Bailey is the one for the job.
Hauer-King's Eric has a little more to do in this one than play the flute and look handsome on a ship. This Eric strives to be more than just a ruler stuck in a castle. He is kind of like another Disney Princess–Moana. The ocean and the world beyond his island is calling to him making him yearn to explore it. Hauer-King even gets a chance to belt out his own ballad about "Wild Uncharted Waters" which may not be "Evermore" but is one of the best of the newer additions to older Disney films. Bailey and Hauer-King have a natural chemistry and it is clear to see on screen why these two young rulers-to-be fell in love.
CGI realistic animals have the emotional range of a piece of cardboard. So in that respect The Little Mermaid suffers from the same issues that plagued The Lion King. But in this case, the voice actors put in the work to make up for the lack of emoting. Diggs is the clear standout bringing his own flavor to Sebastian and making it his own. Despite Flounder's downgrade in the looks department, Tremblay is wonderful and is perfect casting for Ariel's young best friend. Awkwafina works as this version of scuttle. It's not the same character or species as the original but she is reliably funny and combined with Diggs, get the biggest laughs of the whole film.
McCarthy was the biggest letdown as the iconic Ursula. Rather than try to make it her own like Emma Stone's Cruella or Jude Law's Captain Hook, she came off sounding and acting like a poor imitation of Pat Carroll. Coupled with the changes to her song and design–Ursula is a squid not an octopus, it all just left me feeling underwhelmed and frustrated.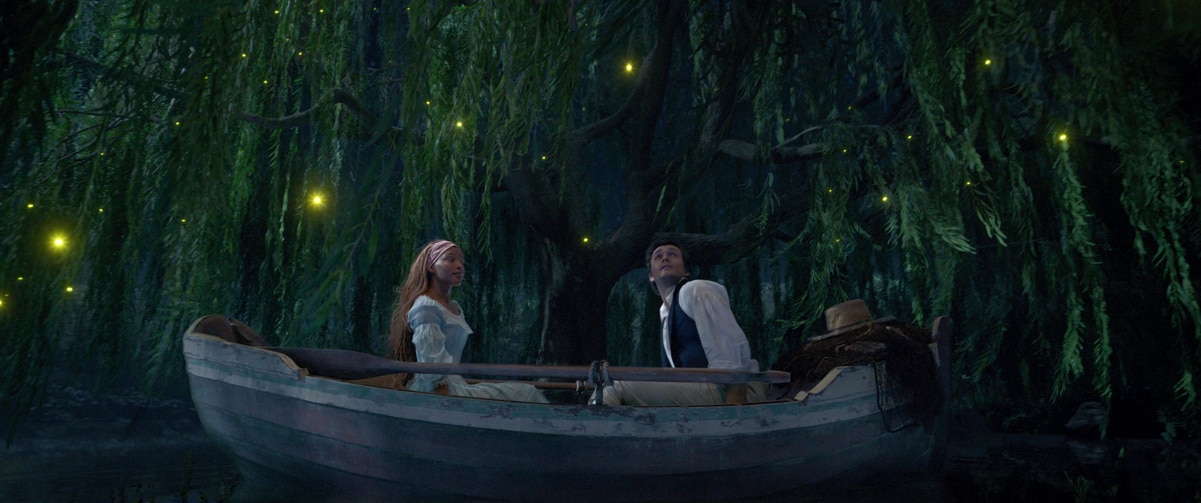 RELATED: Interview: Rob Marshall On Using That Hans Christian Anderson Quote
In terms of Disney live-action reimaginings, this film is similar to the remakes of Beauty and the Beast and Aladdin. It's almost the exact same story, padded with some new songs, a new character, and some new dialogue in an attempt to flesh out the characters a bit more. This makes the 2023 version 52 minutes longer than the original. While some additions are warranted others could have been cut for a tighter runtime.
Penned by Dave Magee, the new script mostly follows the original with almost every memorable line present. Outside of the new songs, Ariel is given the opportunity to explore the human world, meeting all types of new people including one very familiar face. In fact this exploration of the rich culture of the Caribbean is the greatest new addition to the film. I would sacrifice almost any other new sequence in favor of more time with the people of Eric's island home. The addition of Eric's backstory and their time together, allows the film to point out how similar these two are, which further cements why they fell for each other so quickly. And as mentioned early, their chemistry does the rest. Alan Menken returned to the piano and penned the new songs and their orchestrations with Lin-Manuel Miranda. While not all the new songs work, the score itself is filled with Menken and Howard Ashman's iconic melodies from 1989. It is wonderful to hear them in their original forms as well as amplified by new additions of instruments synonymous with the Caribbean.
The new songs are fine, however nothing that will likely live on for generations to come. Eric's song and Ariel's reprise of "Part of Your World" comes out as the better of the four additions. Ariel's other song about exploring the land attempts to capture the magic of "Part of Your World" but it doesn't quite reach its heights. "Scuttlebutt" however should have been cut out completely. It just doesn't work lyrically or vocally, and that pains me to write as a general fan of Miranda.
Aside from all that, it was disappointing to hear the lyric changes of "Kiss the Girl" and "Poor Unfortunate Souls," the latter feeling like a crime; it was so off-putting. For some reason, one person on the planet thought Eric was trying to take advantage of Ariel in the original, when that was never the case. They both fell in love with each other at first sight (or song), and if anything, she was trying to get that kiss so that she could stay a human. Watch the original and pay attention to her face. Ariel wanted that kiss. The updated lyrics have Sebastian telling Eric to essentially ask Ariel before he kisses her, but then the song continues as it always has before. Completely an unnecessary change. But the biggest offense is taking out Ursula's lyrics about body language and how men behave on land. Ursula wasn't wrong then and she wouldn't have been wrong now. It's a disservice to the character, the scene, and more importantly to Menken and Ashman's lyrics.
There has been a lot of online chatter about the visuals of The Little Mermaid. I can gladly report it isn't as dark as many feared with the underwater scenes colorful and vibrant. Minus the ones that shouldn't be like say for instance when visiting Ursula's lair. She's not decorating with sunshine and rainbows. The realistic animal designs take away from the magic of certain numbers, "Under the Sea loses" steam as Sebastian sings about the instruments the fish should be playing while they just swim around with their natural movements. Although are given a bit more rhythm than others. The murky bit of the CG comes mostly with the hair or quick movements in the water. However, the camera moves along and it's quick enough that it mostly won't be an issue.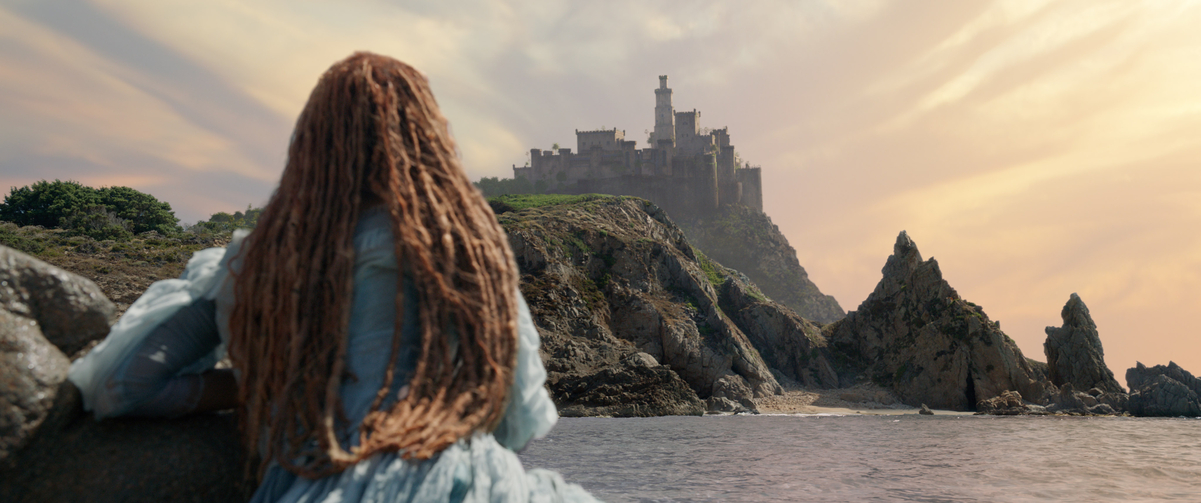 Ultimately, The Little Mermaid swims as an enjoyable film for the whole family. With its large musical numbers and a dynamic performance by Bailey as the iconic redheaded princess, there is a lot to love here. If Disney plans more adventures with Ariel and Eric out of the sea, then I for one would welcome it, be it as a show or another film. In the future, as these reinventions continue, audiences should push to have the stories they grew up with expand upon the source rather than imitate it. Disney's Peter Pan and Wendy as well as Cruella are excellent examples of what magic can happen when storytellers dare to dream beyond their predecessors.
The Little Mermaid is in theaters on Friday, May 26. It is rated PG for action/peril and some scary images with a runtime of 135 minutes.