We all can recall what the exact entry point was that introduced us to the galaxy far, far away. Star Wars has always been about family, hope, and grand adventures that inspire us. Now on Disney Junior/Disney+ is the delightful and fun Young Jedi Adventures, a show that is sure to capture the imaginations of a whole new generation of Star Wars fans.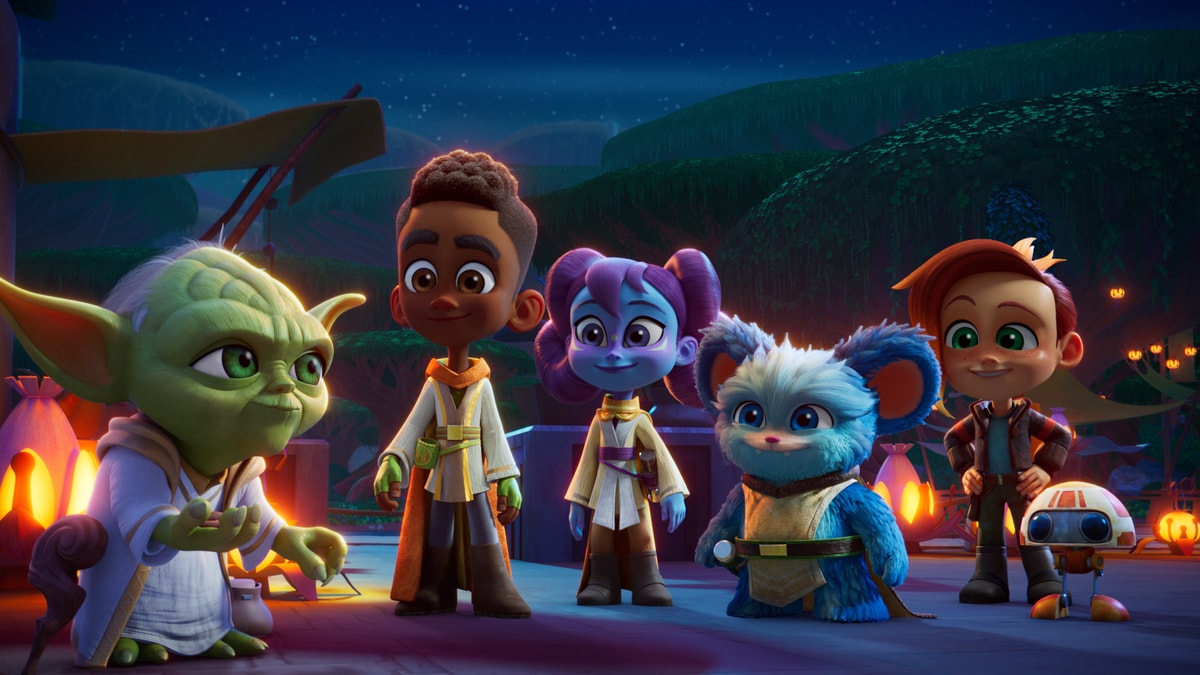 Young Jedi Adventures Review
On the remote planet of Tenoo, three young Jedi are sent to continue their training. Kai Brightstar (Jamaal Avery Jr.), Lys Solay (Juliet Donenfeld), and Nubs (Dee Bradley Baker) are very close friends and although strong in the Force still have a lot to learn. Training isn't just sitting around in the Jedi temple all day meditating, but rather they often go out into the community to help its citizens. They often team up with local Nash Durango (Emma Berman), a pilot and kid herself, as well as her droid RJ-83 (Jonathan Lipow). Sometimes they encounter young space pirates led by Taborr (Trey Murphy) who makes it clear he is the bad guy with his outfit that comes with a cape and mask that distorts his voice. But these are the days of the High Republic so any conflict is low level and right on target for the show's audience.
Star Wars: Young Jedi Adventures is a delightful, vibrant, and fun show that is sure to capture the minds and imaginations of a whole new generation of Star Wars fans. The stakes are low while the grand adventure of it all feels big thanks to seeing it all through the eyes of the youngest Jedi. There are lessons to be learned and plenty of fun to be had. These three new characters will instantly become favorites of children, especially adorable Nubs. Not to mention, it also gives Star Wars parents of younglings something age-appropriate to share with their children which is another big win for the series.
RELATED: Star Wars Visions Volume 2 Review: Visually Stunning & Awe-Inspiring Shorts
Set during the High Republic, a part of the Star Wars timeline that has mostly been explored in recent novels, it allows the story breathing room in terms of how it explores the Galaxy and deals with growing up as. Jedi. It is the golden age of the Jedi which means these little ones do not have to worry about the Empire, First Order, or Rebel Alliance. They are free to just grow and to learn about the Force and the ways of the Jedi at a normal pace. Plus aside from Master Yoda (Piotr Michael), the creators don't have the added pressure of trying to build to a certain Skywalker or Original Trilogy cameo. Everything flows and feels just right, as it should for a show aimed at young fans. But that's not to say older Star Wars fans won't find anything to enjoy here. Even those without children may find themselves curious. There are some easter eggs in terms of familiar species and big galaxy style shenanigans to be had, like a skiff race.
Most episodes are broken down into two parts, sometimes the conflict involves the young pirates causing problems in the town and other times it is just a quest to help their friend get better so he can witness the once-a-year eruption of a big geyser. In terms of what to expect, I would say it closely matches the tone and level of action found in Spidey and His Amazing Friends, another Disney Junior show that follows characters familiar to the parents of the children watching. The adventures are lively, the lessons easy to understand, and the characters have some great interactions among each other and with the "villains" of the story.
The show never forgets that it is for children. There aren't any larger universe tie-ins to look for or random Aurebesh letters to decipher. Children don't care that the loth cat is from Lothal where Ezra was living, it's just an adorable little cat-like creature that bounds across the screen. Nothing is pointing to a cliffhanger finale and that is perfectly fine, albeit even refreshing at times for the parents still trying to figure out what will happen next in The Mandalorian. Young Jedi Adventures is a reminder to older fans that there is good out there in the Galaxy and not everything was or needs to be overshadowed by the Dark Side. That at one time, Light reigned and hope wasn't something one needed to be reminded to have, it was just inherently there.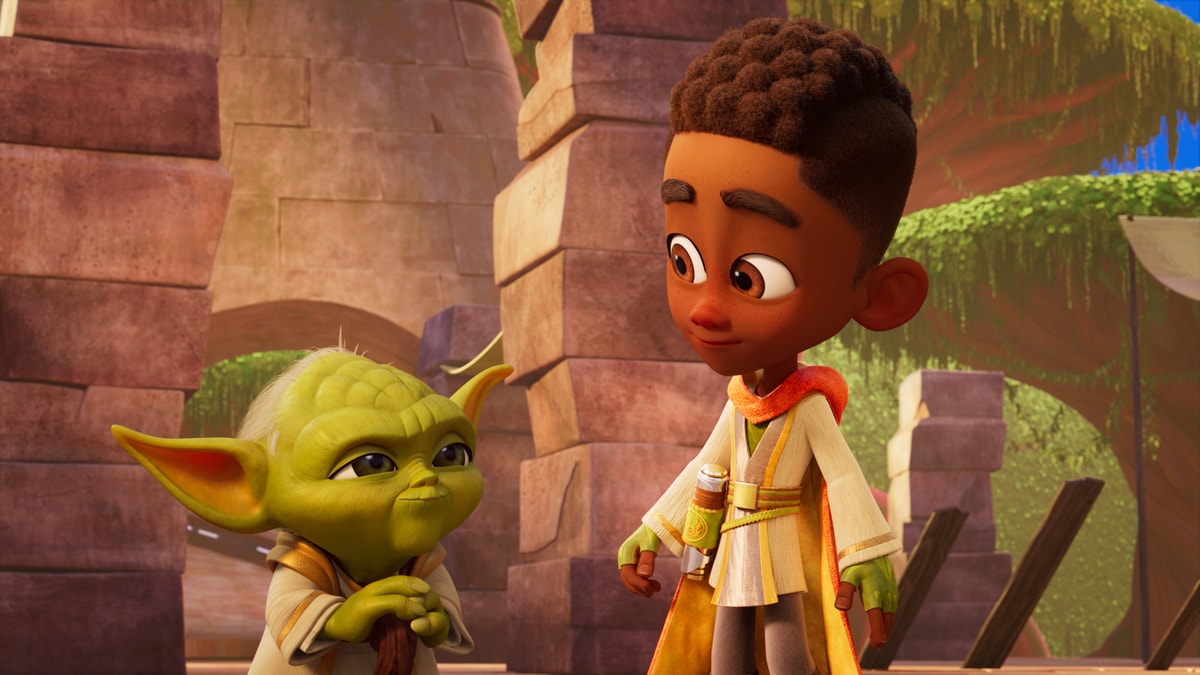 Ultimately, Young Jedi Adventures is a delightful, vibrant, and fun show that aims to capture the imaginations and the hearts of a whole new generation of Star Wars fans. Children will find themselves relating to these characters and getting caught up in the grand adventures they find themselves on. This show is something special, a much needed fill to a void that has been present in the franchise since its creation. The galaxy just got a little bigger and more colorful and I for one am I excited to see it happen.
Young Jedi Adventures premieres on May 4 on Disney+ and Disney Jr.