A not so long time ago at a convention center in Washington DC, the stars of Star Wars The Clone Wars took the stage at Awesome Con to reflect on how that movie and show changed their lives and the Star Wars universe.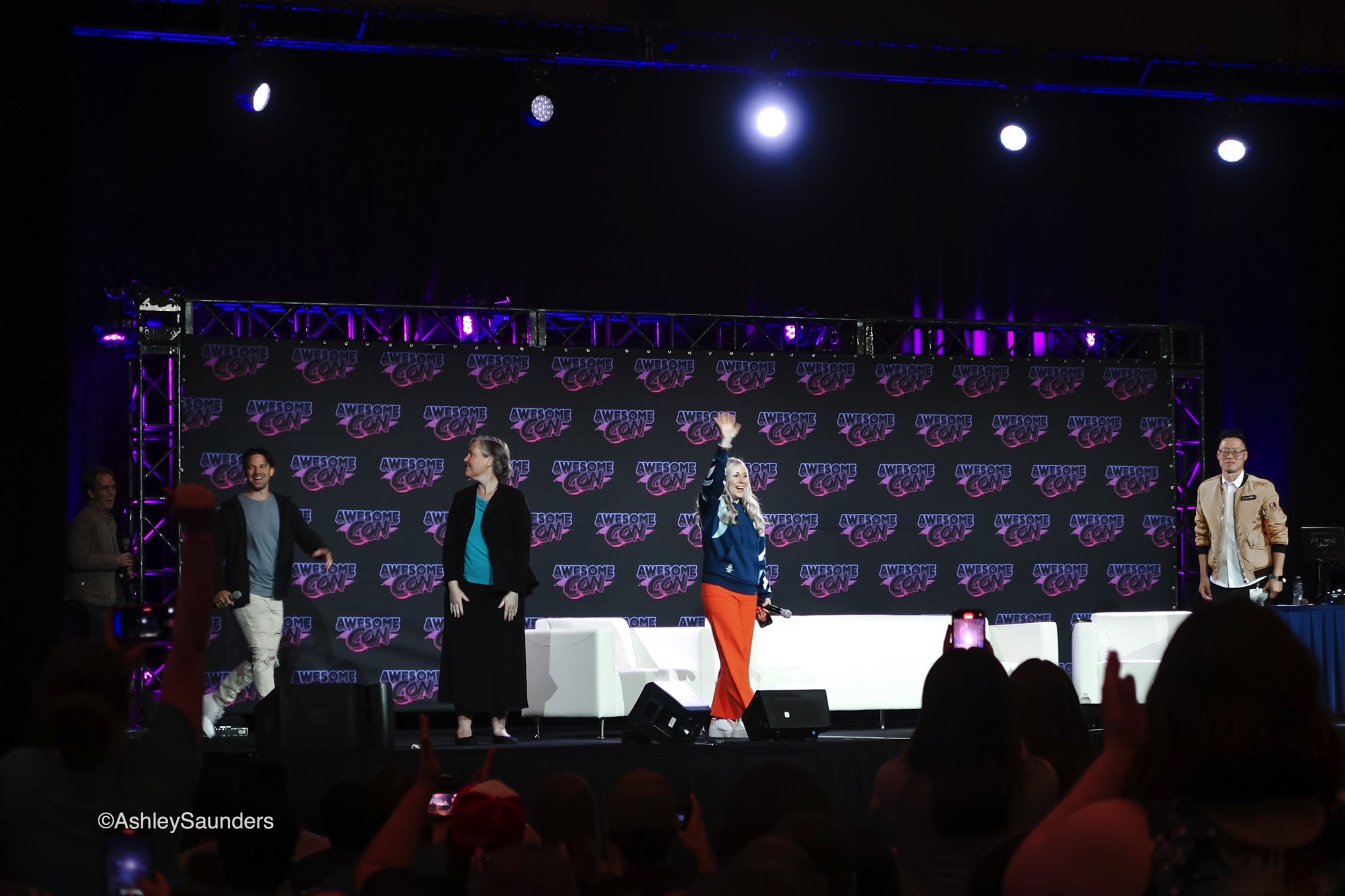 15 years ago Dave Filoni directed an animated film that changed the landscape of the galaxy far, far away forever: The Clone Wars, In the film, fans are reintroduced to characters from the prequels like Count Dooku, Anakin Skywalker, Obi-Wan Kenobi and Padmé Amidala. But Filoni also debuted a brand new Jedi, an apprentice assigned to Anakin– Ahsoka Tano. Fans immediately fell for this feisty Togruta who gave Anakin a run for his credits. Aside from introducing my favorite character, The Clone Wars also served as a way to expand the story of the prequels and offer insight into many of the characters, particularly Anakin.
Ashley Eckstein (Ahsoka Tano), Matt Lanter (Anakin Skywalker), and James Arnold Taylor (Obi-Wan Kenobi) sat down to discuss all things Star Wars at Awesome Con including how Ashley was cast to play Ahsoka. Hint, it involved a bad accent and standing up to the director.
RELATED: Ahsoka Show: Star Wars Rebels Sabine & Hera Plus Everything We Know So Far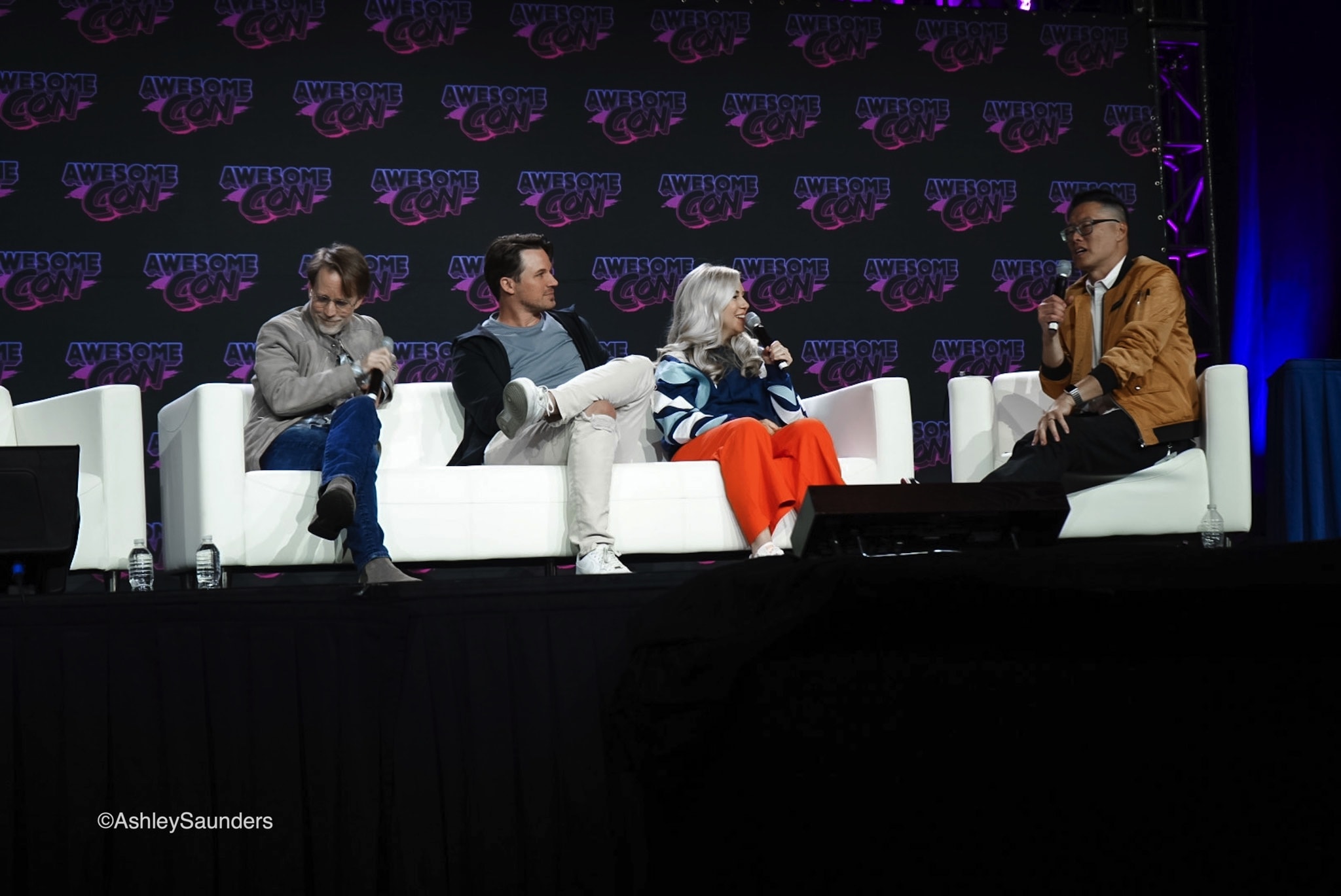 What Makes The Clone Wars Special?
Ashley: I've been a Star Wars fan ever since I could remember. I was a toddler watching A New Hope, it was on VHS. When I was cast as Ahsoka I felt like I won the lottery. Especially getting the chance to create and originate a new character. But I also realized it was a responsibility and a responsibility that I did not take lightly because I know that as a Star Wars fan it's not just like a trend. It's not something you're into one day and then you're out of, it's a way of life. It's a lifestyle. When I really fell in love with Ahsoka and I discovered how powerful and incredible she was. I was like, oh my gosh, I just hope that one day Star Wars fans learn to love Ahsoka like I do.
Matt: Star Wars television. There really wasn't television…Clone Wars was the first kind of television Star Wars content. I think the success of the Clone Wars is really feeding all this amazing Star Wars television we have nowadays and I don't know what would have happened without the Clone Wars. From a character standpoint, for Anakin, I think it really helped develop that character. We saw Anakin as the hero that we heard he was, but didn't really get to see in the films.
James: The coolest part is we were creating something that I think we all kind of hoped would become something special. And once those fortune cookies, as we call them, came out, you realized the parents that grew up with Star Wars [were] watching that with their kids. There's lessons that can be learned, so it's meaningful. It's Star Wars on a weekly basis. We get to do what Star Trek had done all those years ago, go into people's homes every weekend. It was also when social media was brand new so we were able to interact with all of you in a way that nobody else had ever gotten to do. And I think that's what's really special.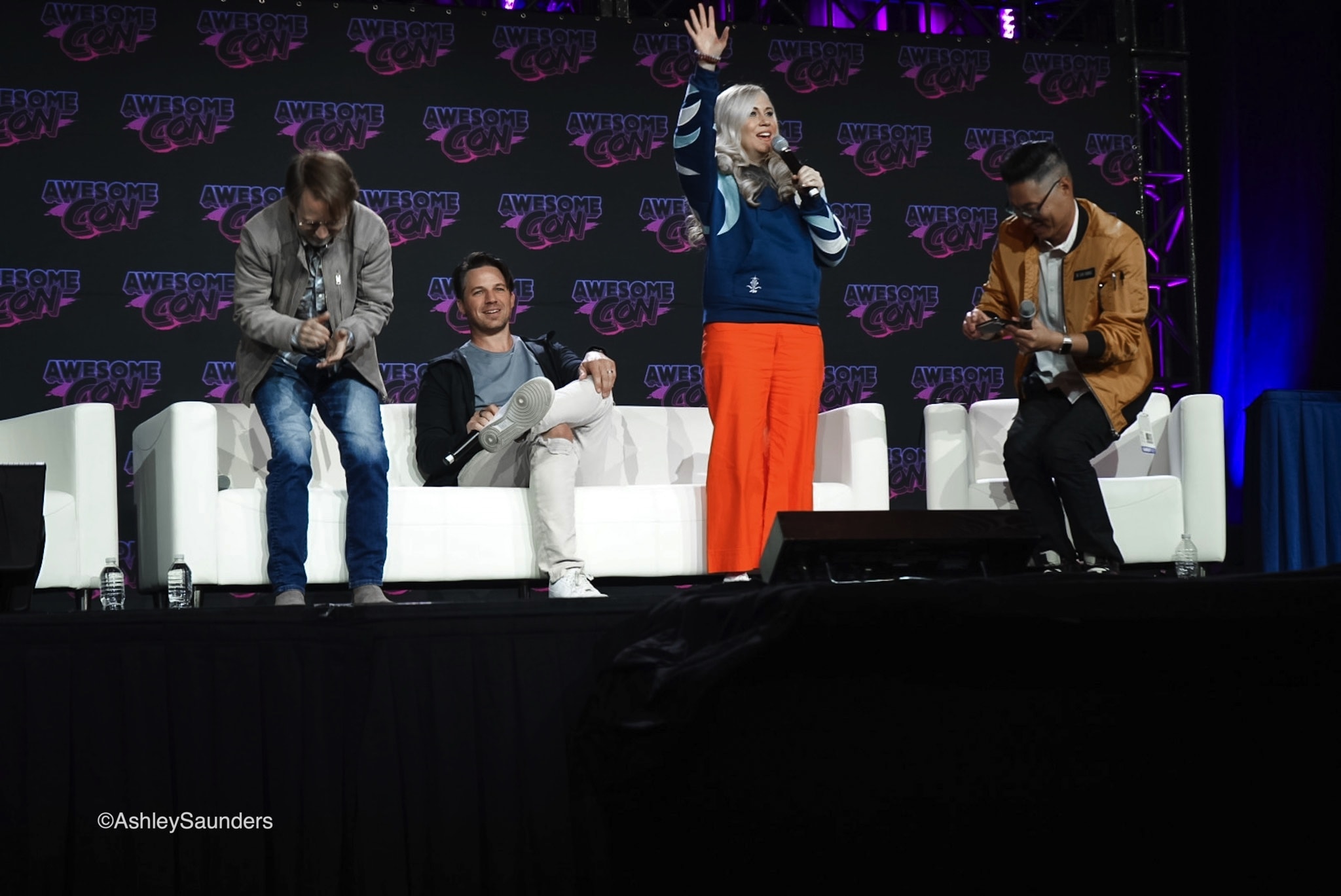 How Ashley Eckstein Was Cast As Ahsoka
Ashley: Well, a lot of people might not realize that I was cast as Ahsoka to just be myself because they didn't know what they wanted for Ahsoka. Originally, David Filoni thought that Ahsoka should have an Icelandic accent. He didn't tell anyone this but he wanted her to sound like Björk. When I went into the audition, I actually originally auditioned for Padme and I was super bummed because I love Padme, but I sounded nothing like Padme. I thought I had no chance and I almost left the audition…I went in and said the first line as Padme and sure enough, Dave Filoni stopped me and said "no you sound nothing like Padme. But there's this new character, she's a 14 year old girl and we think you might be right for her."
But then they told me that they wanted her to sound Icelandic and that's not an accent that I just have in my pocket and so I did my best. But it was awful. Somehow I got a call back and they told me to practice my Icelandic and so I did. I went to a dialect coach and I thought I had mastered Icelandic. Then I go back in and I say the first line in Icelandic and Dave Filoni stops me again. "No. Can you make it sound more Icelandic?" I was so frustrated I did something I would normally never do, I talked back to the director. I said, "I'm sorry, but I am doing Icelandic. I don't know what you want?" And that got me the part.
When I showed up on the first day of work, I was so shocked because I couldn't do Icelandic and they're like, no, no, no, we don't want you to do Icelandic, we just want you to be yourself. And I feel very blessed because Dave Filoni [and I] very much collaborated. He did all the writing, he and his writing staff created the story and what she looks like. But I had a huge say in how she sounded and her personality and her humor and her sarcasm and her wit. And all of us, they filmed our faces when we recorded and so a lot of our expressions are on the characters. So a lot of Ahsoka's expressions are actually my own expressions. In many ways, Ahsoka is me because I was asked to bring myself to Ahsoka. But now I would say Ahsoka has grown so much, I'm more like Ahsoka because she's inspired me.