A coming-of-age hip-hop musical that the whole family can enjoy, World's Best is a charming, fun, and heartfelt story with a nostalgia filled soundtrack.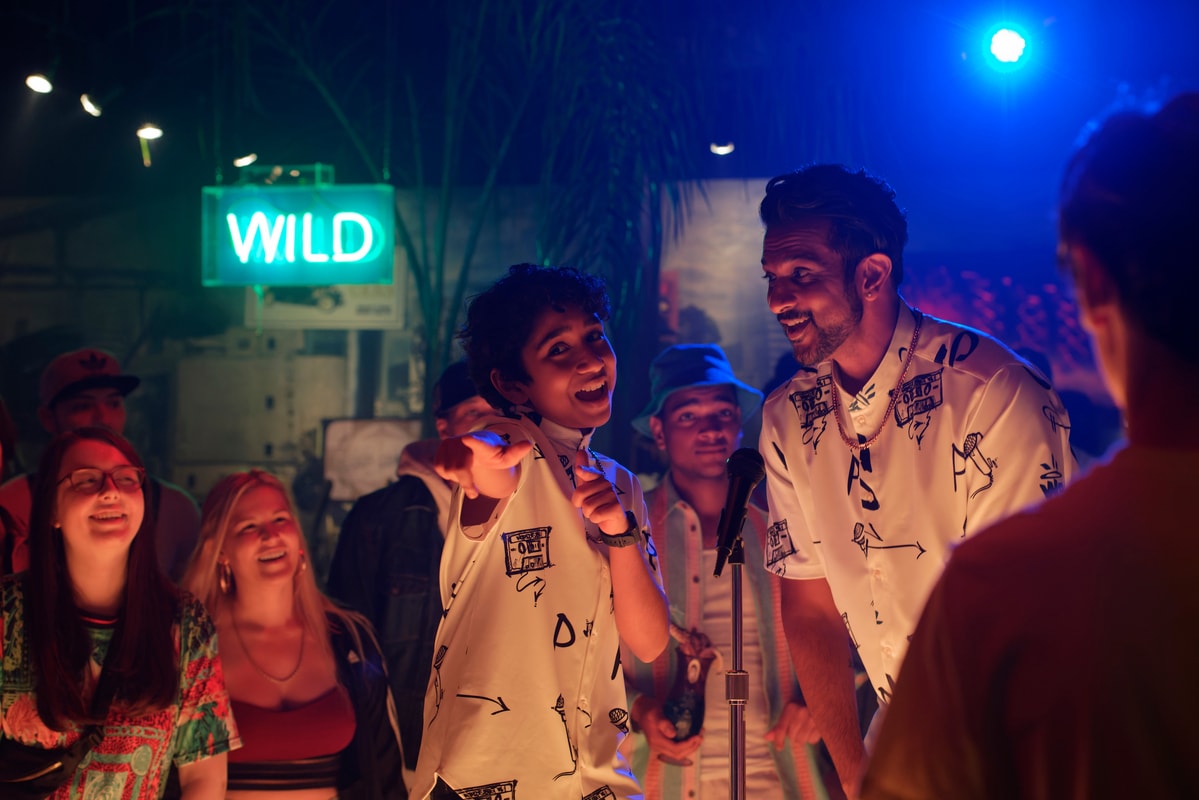 World's Best Movie Review
Seventh grade math prodigy Prem Patel (Manny Magnus) is struggling with navigating the ever-changing landscape of adolescence. His longtime best friend Jerome (Max Malas) has mostly turned his back on him to hang out with the "cool kids" while his frenemy Claire (Piper Wallace) is still nice but assures him he cannot beat her when it comes to math. Prem wishes he could be as confident as his late-father Suresh (Utkarsh Ambudkar), a rapper who died of cancer when he was only five years old. He asks his mother Priya (Punam Patel) about Suresh a lot but she is lost in her own grief and doesn't want to talk about him. One day Prem finds a box of his father's things and puts on a gold chain necklace. Suddenly his dad appears and vows to help Prem find his rhythm both at school and in life.
World's Best, from director Roshan Sethi, calls back to the 90s and early 00s Disney Channel films. It's a funny and heartwarming coming-of-age musical that features throwbacks parents will instantly recognize and new songs co-written by Ambudkar. The mixture makes this a film that won't have anyone groaning about the lyrical quality. The song and dance sequences feel fresh, inspired by the days when MTV still showed music videos. The beats never override the true heart of the film–the relationship between father and son.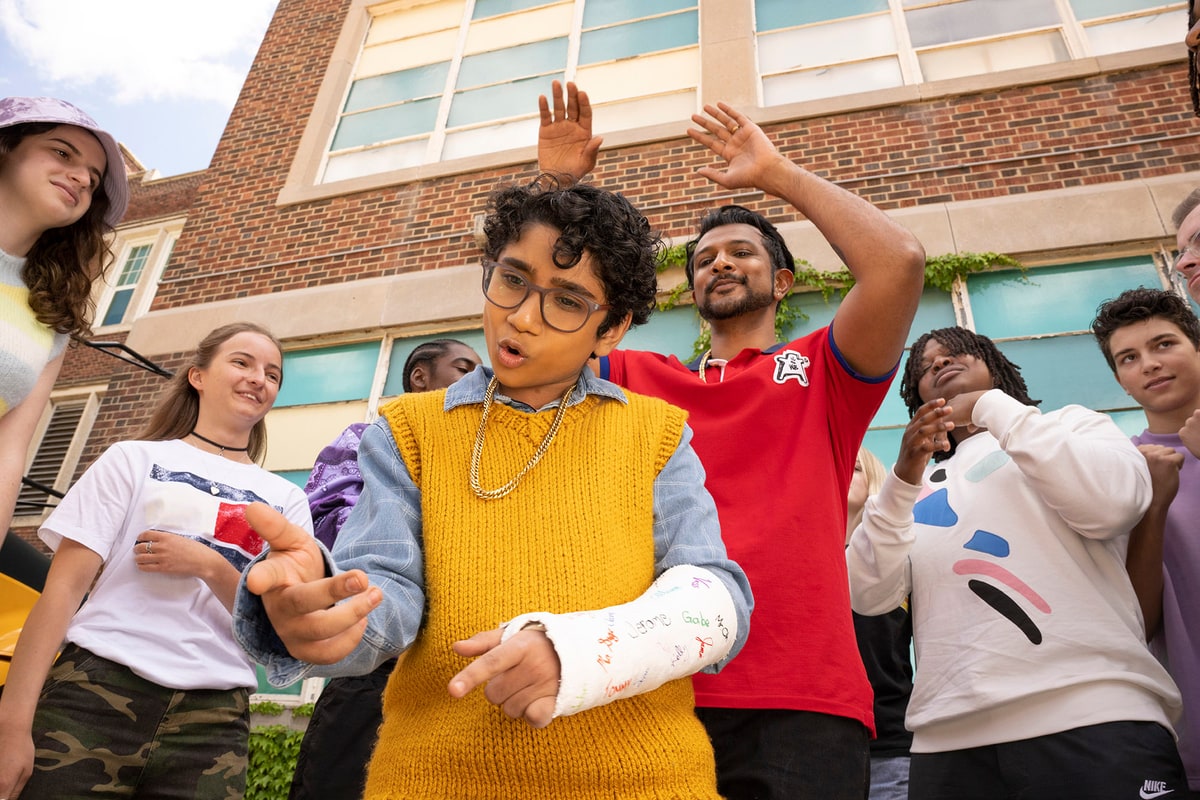 This is a story where the music is its own character. It drives the story from the beginning all the way to a heartfelt end. The breakout numbers are hip-hop fantasies come to life with father and son donning matching tracksuits or busting out choreographed dance moves, or my personal favorite performing a song filmed with a fisheye lens for the ultimate 90s throwback vibe. As far as the songs go, they are catchy, upbeat, and callback to music the Millennial and Gen X parents in the crowd know so well. You won't be able to stop the head nodding that is coming when you watch.
Aside from all those larger than life music video sequences, the script, co-written by Ambudkar and Jamie King, keeps the story focused on the emotional impact of losing a spouse and father while also giving space to comedy, especially the timely quips Ambudkar excels at. There is also care to show the surprisingly funny things that can happen as we grieve. Such as Priya's downloaded podcast on grief that takes a quick break to remind listeners it is sponsored by oat milk. This story feels lived in and real, relatable in a way that seems like it could happen to any of us, maybe without the ghost/hype man vision of dearly departed dad.
The way flashbacks are handled in World's Best felt like a treat. Instead of a grainy image or a boring monologue, the characters are transported back to the time of the story. One of the most delightful ones occurs in the beginning when Priya walks Prem through the night she met Suresh. Prem makes commentary as he walks through this memory while his mother tries to maintain her motherly, put together image. You can't help but laugh as her friends' dialogue is reduced to blah blah blah because it wasn't important enough to remember. Priya hopes this will quell some of Prem's questions about his father but it actually lights a flame under him. Prem decides he wants to spit bars instead of equations which leads to the main conflict of the film.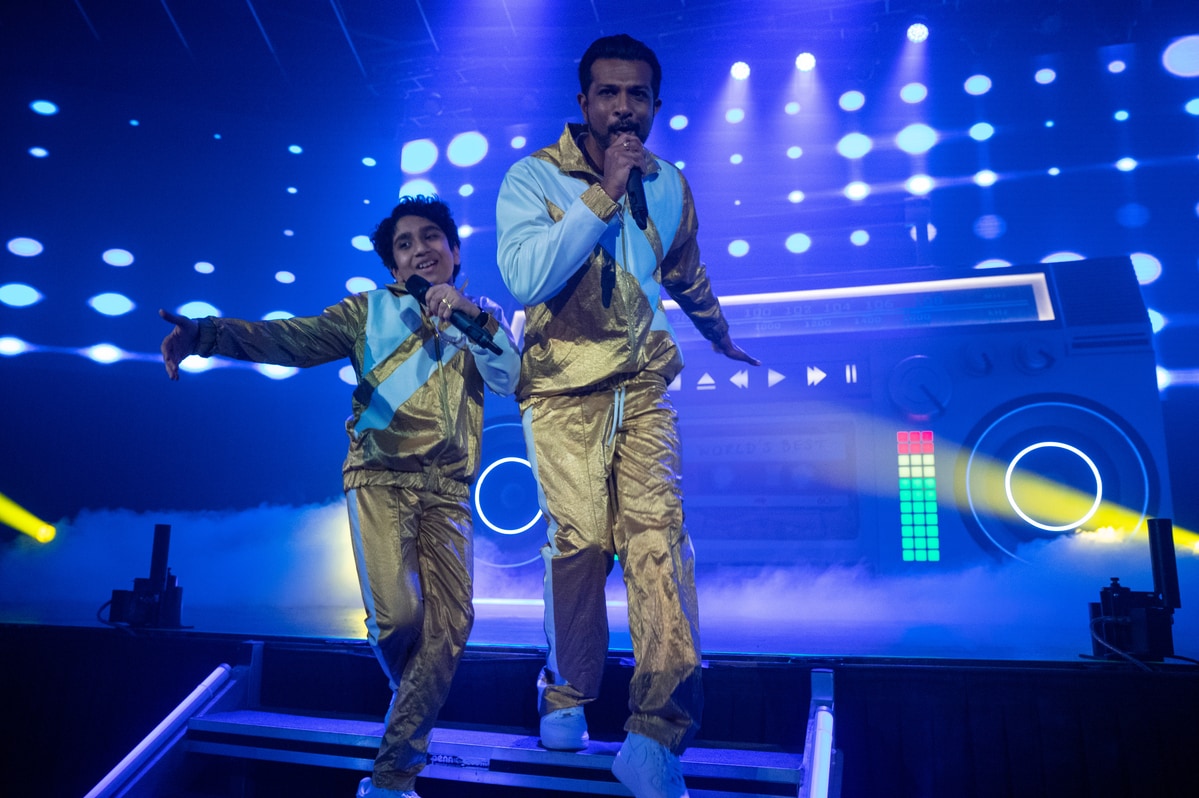 Ambudkar and Magnus are the duo you didn't know you needed. They play well off of each other from the highs of freestyling to the lows of disappointment. There scenes where they just hangout with one another are some of the film's best moments. Ambudkar brings his signature charm, wit, and musical abilities to screen. Fans, like myself, who have known him since Freestyle Love Supreme began will be excited to see him on stage with a mic in his hand. Magnus seems a natural on the microphone despite telling me he had never rapped before in his life. The other young members of the cast play their parts well although Wallace's Claire is a standout as the hippie-like smart girl who appreciates Prem whether he is on stage in a rap battle or doing calculus. She's unapologetically herself and we could all use a little more of that in the world.
Overall, World's Best is a fun, imaginative, coming-of-age musical we haven't seen the likes of in awhile. Underneath the baseball caps with the tags and the Timberlands and gold chains is a story that is surprisingly tenderhearted as it takes an unsure young protagonist and helps him find his rhythm thanks to his ghostly dad. The cast throws their all into the premise and truly shows that they had an absolute blast turning this project out. World's Best might be billed as a kid's movie but thanks to some Dead Poets Society, Doug E. Fresh, and a banging hip-hop music selection, it's also a movie for the parents. Bringing the family together for movie night, now that sounds like the best idea.
World's Best is now streaming on Disney+. It's rated PG for thematic elements and some language with a runtime of 101 minutes.