Go beyond! Plus Ultra! The English voice cast of the hit anime My Hero Academia took the stage at Awesome Con 2023 to share with fans what it is like working on this mega hit. From visiting other anime universes to picking character theme songs, this panel was a lot of fun!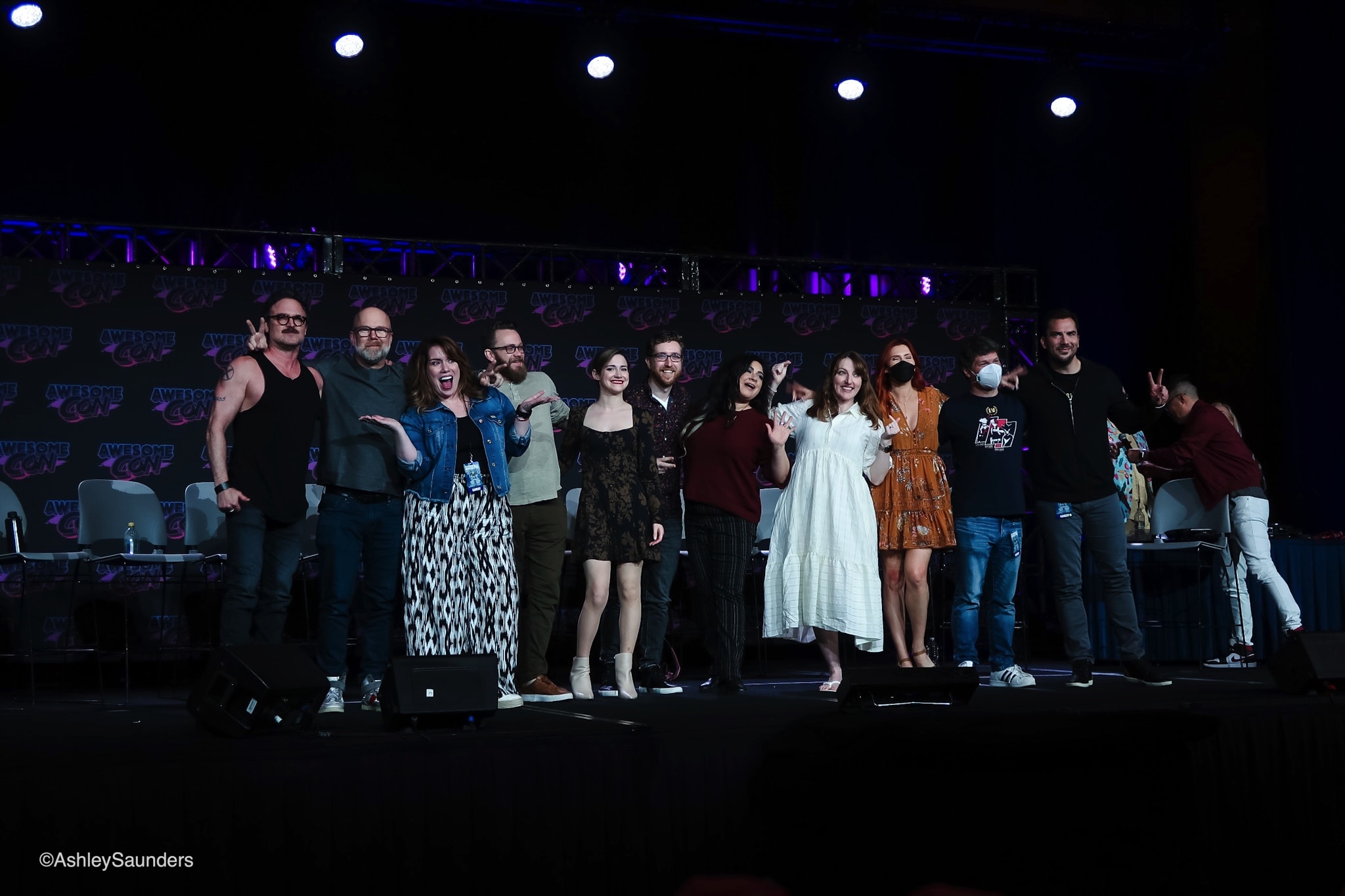 My Hero Academia Cast Panel Highlights
Eleven incredible voice actors from the English dub cast of My Hero Academia took the stage at Awesome Con this year and that hour flew by like Hawks on a mission. Representing the pro-heroes, Class 1-A, 1-B, and the League of Villains were Austin Tindle, Caitlin Glass, Christopher Sabat, Clifford Chapin, David Matranga, Elizabeth Maxwell, Jason Liebrecht, Justin Briner, Leah Clark, Lindsay Seidel, and Monica Rial.
MHA has been a hit since the manga debuted in 2014. The cast shared why they think it is so popular but first I would like to say I think these actors play a big role in that. Sure the story is fun and the animation is mind-blowing, but none of that would matter if the passion wasn't there from the people who bring these characters to life.
RELATED: Interview: One Piece Film Red English Dub Cast
Why is My Hero Academia such a big hit?
Caitlin: I think it came along at just the right time [with] what was going on in the rest of pop culture and media with the explosion of superhero films and the MCU. So an anime about superheroes? Yes! And truly, I think it is the characters. There are so many of them and they have such interesting individual stories that any audience member can find at least one character to relate to, that they can see themselves reflected in. That makes it a lot easier to respond to a story and stick with it after all of these seasons."
Jason: It's the villains man. I mean humans, we're not perfect. We have flaws and unlike the kind of one note characters in certain parts of the show, (laughs) the villains have a great deal of depth. And it's relatable because they're like us, right?"
David: And by villains what he really means is Dabi.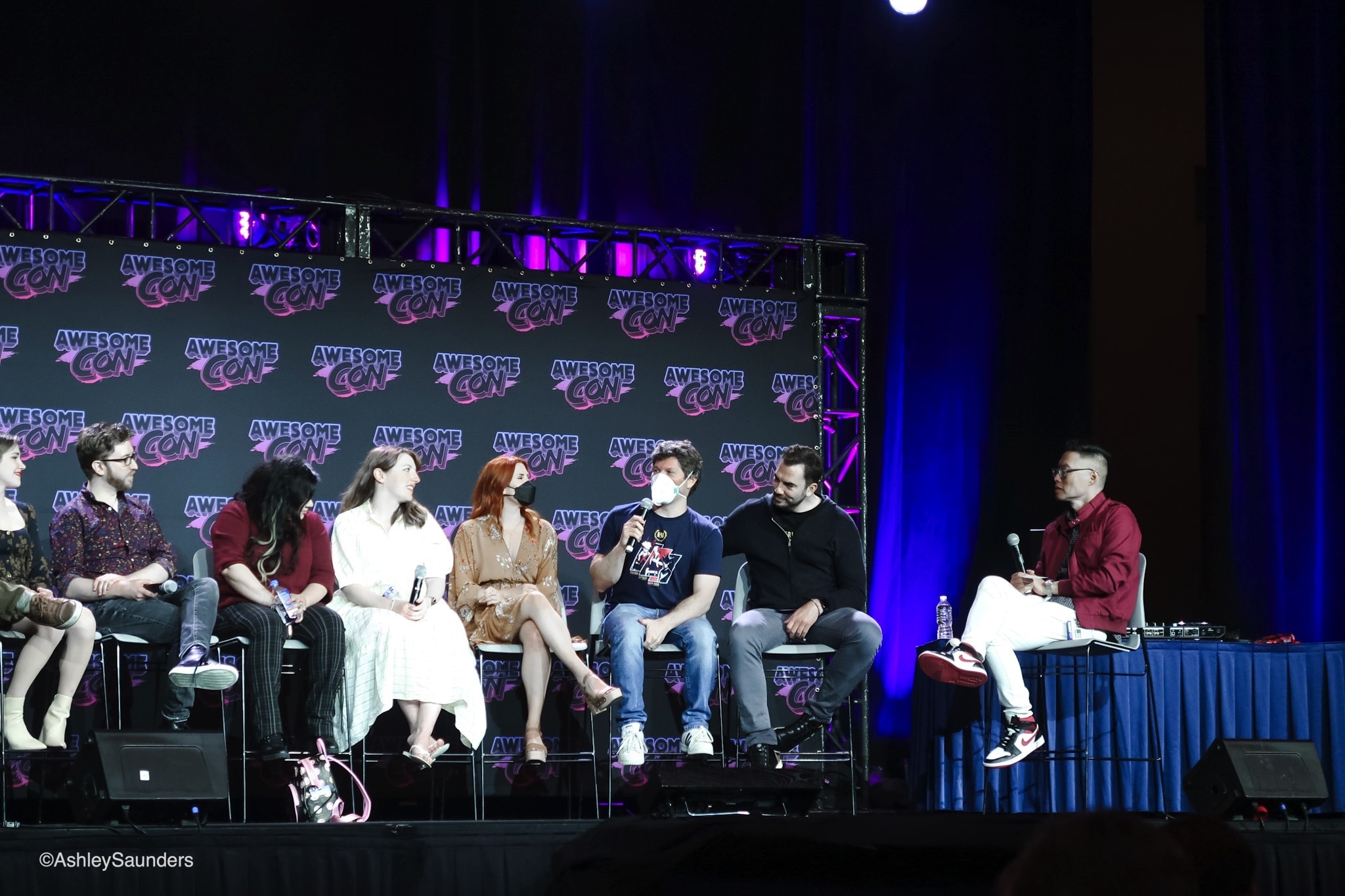 Some of the cast shared their favorite moments from the show.
David: It's hard to choose one for me. The season two Sports Festival Fight with Deku is one and then there is an episode, kind of a small episode called Dabi's dance.
Clifford: My all time favorite thing is probably still Heroes Rising, the second movie. It holds a very special place in my heart but I also really like Deku versus Class 1-A.
Elizabeth: Lord Explosion Murder. The naming episode was probably one of my favorites.
Caitlin: I love the episode where Mina decides that we should have a contest and see whose dorm room is the coolest. We get to go see everyone's personality reflected in their interior design but it's really just because she's nosey.
Christopher: I just loved season one you know because All Might was really in that season a lot. As opposed to the seasons where he just shows up every now and then bringing food to people. At the moment that it happened I felt like one of the best moments of my entire life was the scene where All Might uses the United States of Smash. There's something about these big epic moments and being an anime voice actor that you don't get in a lot of other types of acting. And I've cried more on this show than I cried on any other show. It's true. He wants me to cry all the time. And I tell him I don't but I did on this show.
Jason: It's Dabi's dance. I waited, I knew what was going to happen there for three years. So I felt like I was in chains or something and they released me. The iconic "the past never dies" to deliver that you think that'd be my favorite moment. But it's not. It's the shot of Endeavor's face after I say it. And his twitching freaking eye, like yeah, you made this, deal with it.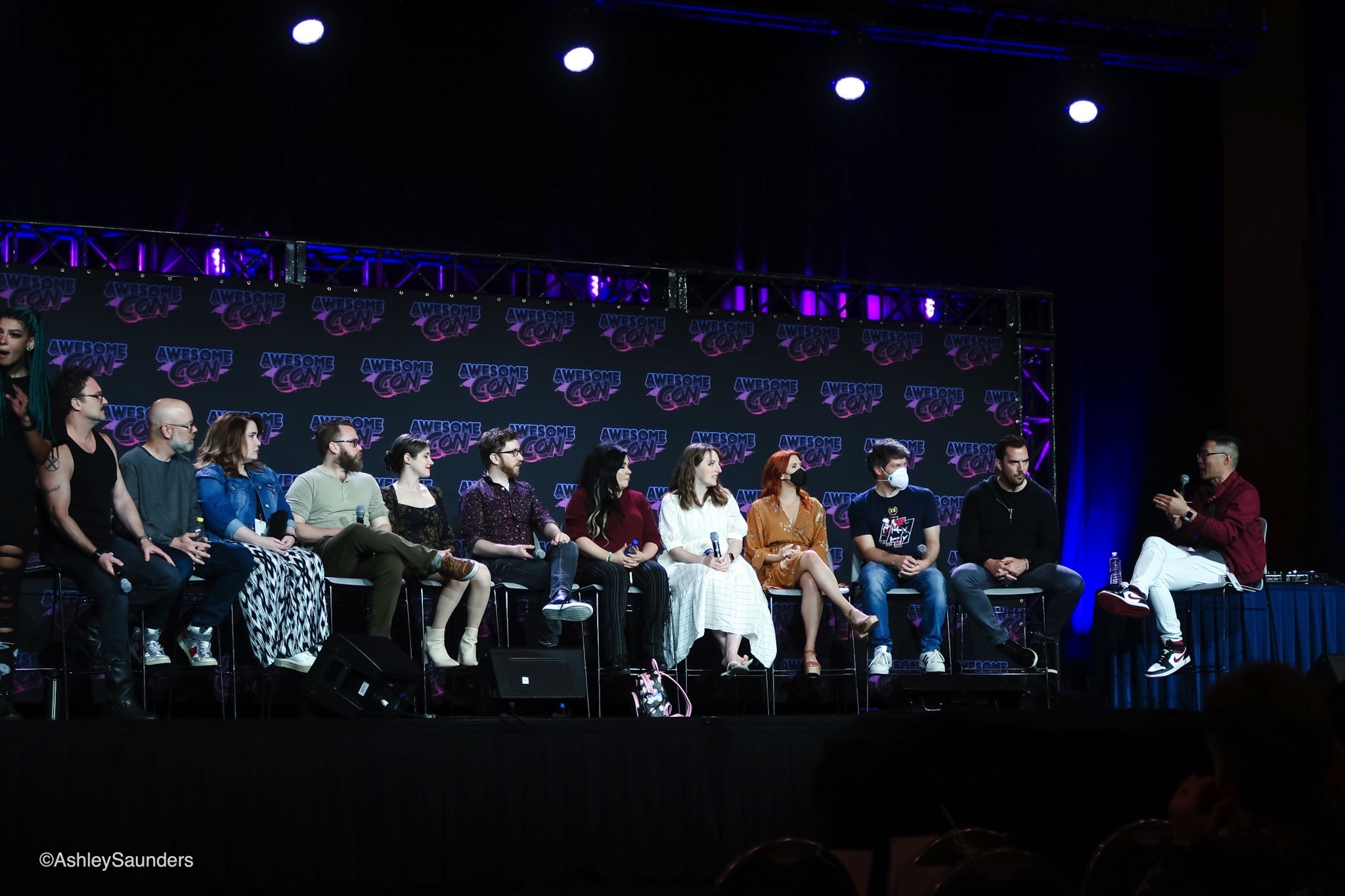 If your character had a theme song what would it be?
Shoto Todoroki: Cleaning Out My Closet by Eminem
Midnight: Whip it
Deku/Izuku Midoriya: All Might Soliloquy from All Might the Musical
Froppy: It's Not Easy Being Green
All Might– All Might would probably just listen to the All Might's Greatest Soliloquies on YouTube. He just listens to workout techno with quotes of his own voice in it.
Finally, if you could put your character into any other anime what would it be and why?
Christopher: Dragon Ball Z and then give him a senzu bean.
Monica: I would say Dragon Ball as well…Tsu could work for Bulma full time.
Clifford: I'm gonna say Attack on Titan. I think he would try to kill all the Titans.