Fired from SABER, Fury continues to make moves. Rumors of a certain high-level Skrull are confirmed and G'iah is in danger after once again helping her father against Gravik. Let's get into episode 3 with this Secret Invasion episode 3 easter eggs and breakdown.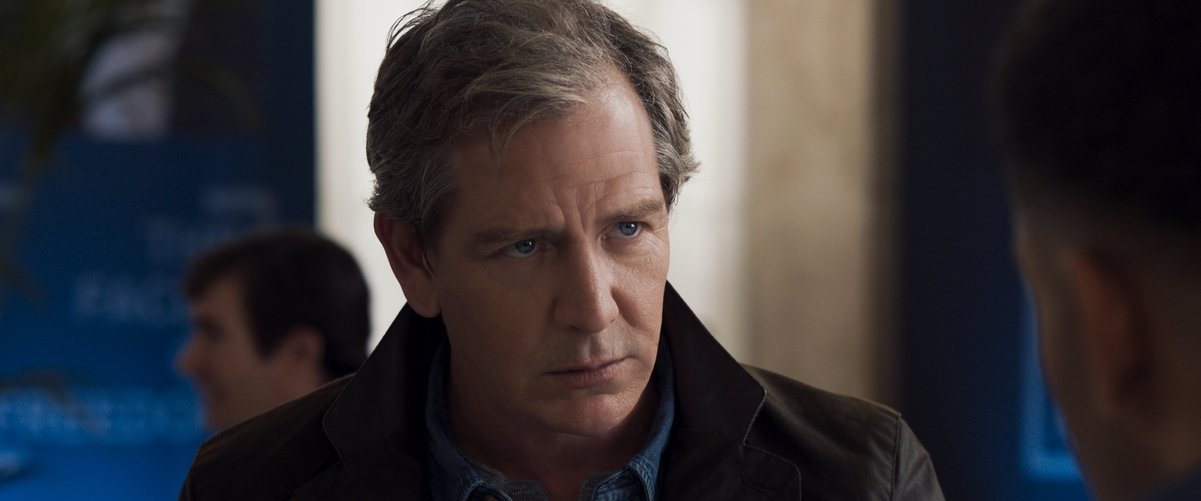 Secret Invasion Episode 3 Easter Eggs & Breakdown
Beto, the Skrull from episode 1, has officially joined Gravik's resistance. Along with Pagon and Virkus, the three of them are given files with Royal Navy officers' info in order to change into them.
Gravik walks into the medical area where the experiments are conducted to make the Skrulls stronger. He has invited the Skrull Council Members to join him. This is part of his plan to take over the Earth. Each Skrull will become a Super Skrull, Skrulls that have powers beyond just the ability to change faces.
In the comics, Super Skrulls or Super-Skrulls are elite troops, infiltrators, and special operatives of the Skrull Empire that have been given super powers like those of Earth's Mightiest heroes but also that of other aliens such as Silver Surfer or in the MCU's case Groot, Cull Obsidian, and the others seen on the computer in Episode 2.
He tells them he has sent 3 Skrulls (Beto, Pagon, and Virkus) to infiltrate the Royal Navy in order to attack a key United Nations target.
RELATED: Secret Invasion Episode 2 Easter Eggs & Breakdown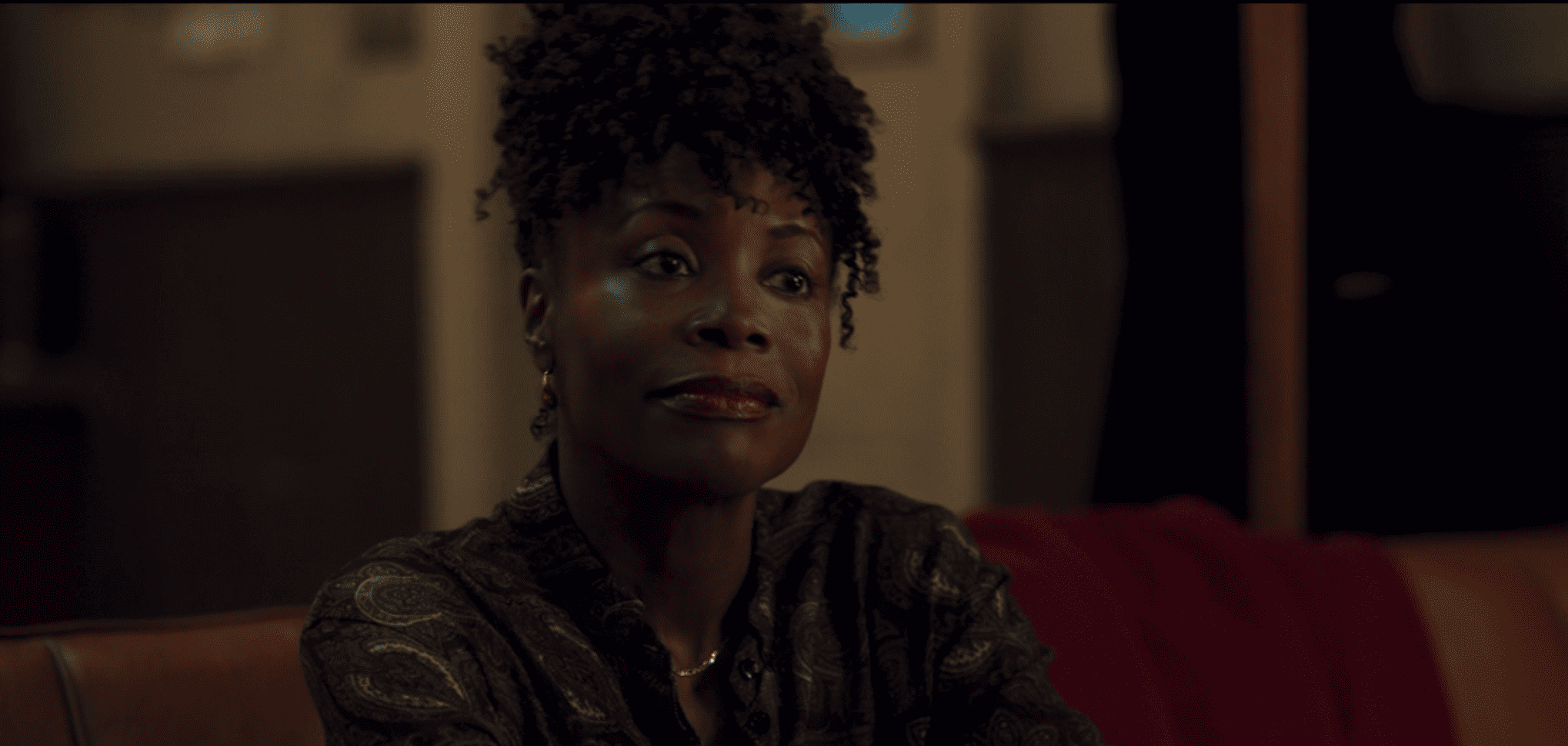 New York City- 1998: Fury enters 93rd Diner. He is meeting with Varra/Scilla. She has info on Dreykov's men. In Black Widow, Dreykov is the center of the operation that Hawkeye and Natasha talked about in Avengers, the one in Budapest.
Present Day: Scilla is Fury's wife and yes he knows she is a Skrull. Fury is in the kitchen cooking, listening to Stearns, one of Skrull Council Members, on TV warning people that everything seems like WW3.
Scilla wants to know what happened to bring him home to her, after all it's been years. He tells her he has retired and is thinking of taking up revenge.
Fury wants to know if she has been in touch with Gravik, who has she become since he last saw her? She is upset with him for leaving her again voluntarily after he returned from The Blip. A man calls her but she doesn't tell Fury who it is.
Gravik and G'iah talk about who betrayed them to the cops. G'iah lies and says it was Brogan. He seems to buy the lie at least for now.
The next day, Gravik and G'iah are together in London when Gravik receives a call about a UN plane that will be at Neptune's Coordinates. She inputs the info into a phone after he gets out of the car.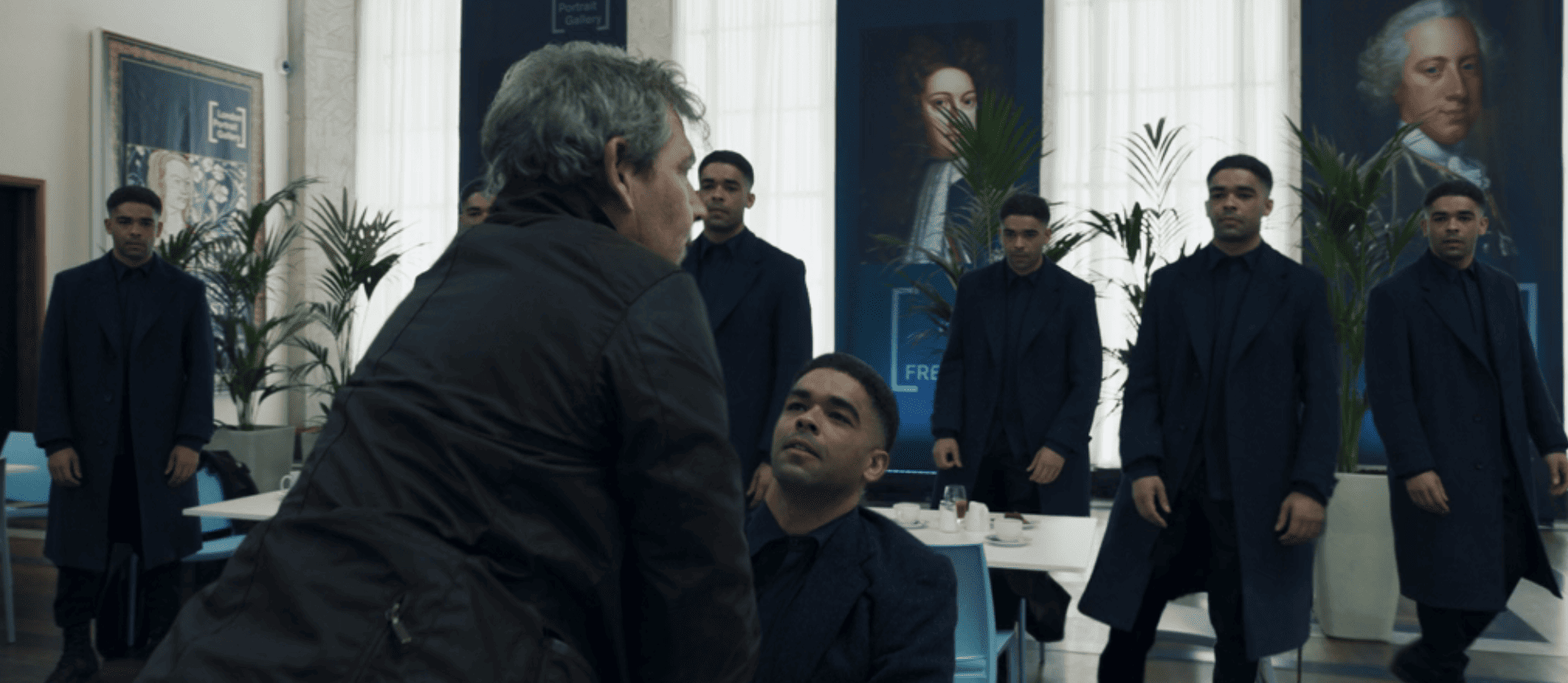 Talos meets with Gravik at the London Portrait Museum. The latter is looking at the painting Statesmen of World War I. Talos is surrounded by Gravik's forces.
He thinks Gravik is going to lead the Skrulls to extinction by going to war with the humans. Gravik thinks it will be easy but Talos warns humans are at their most formidable when threatened.
Talos puts a knife through Gravik's hand, warning him to keep G'iah's name out of his mouth. Gravik heals using what looks like the Extremis ability. G'iah (disguised) hands off the burner phone with the intel to Talos.
Fury finds Talos to ask him for help finding a Skrull that is high up in the US government. This Skrull is in London right now. He is talking about Rhodey. After all he did call Fury by Nick which in Captain Marvel he said no one calls him Nick.
Talos tells Nick about the info G'iah gave him. Neptune is a British submarine so Fury calls Sonya. She has discovered the bug he placed in the owl. She is too busy to help him but gives him the captain's name- Commodore Robert Fairbanks.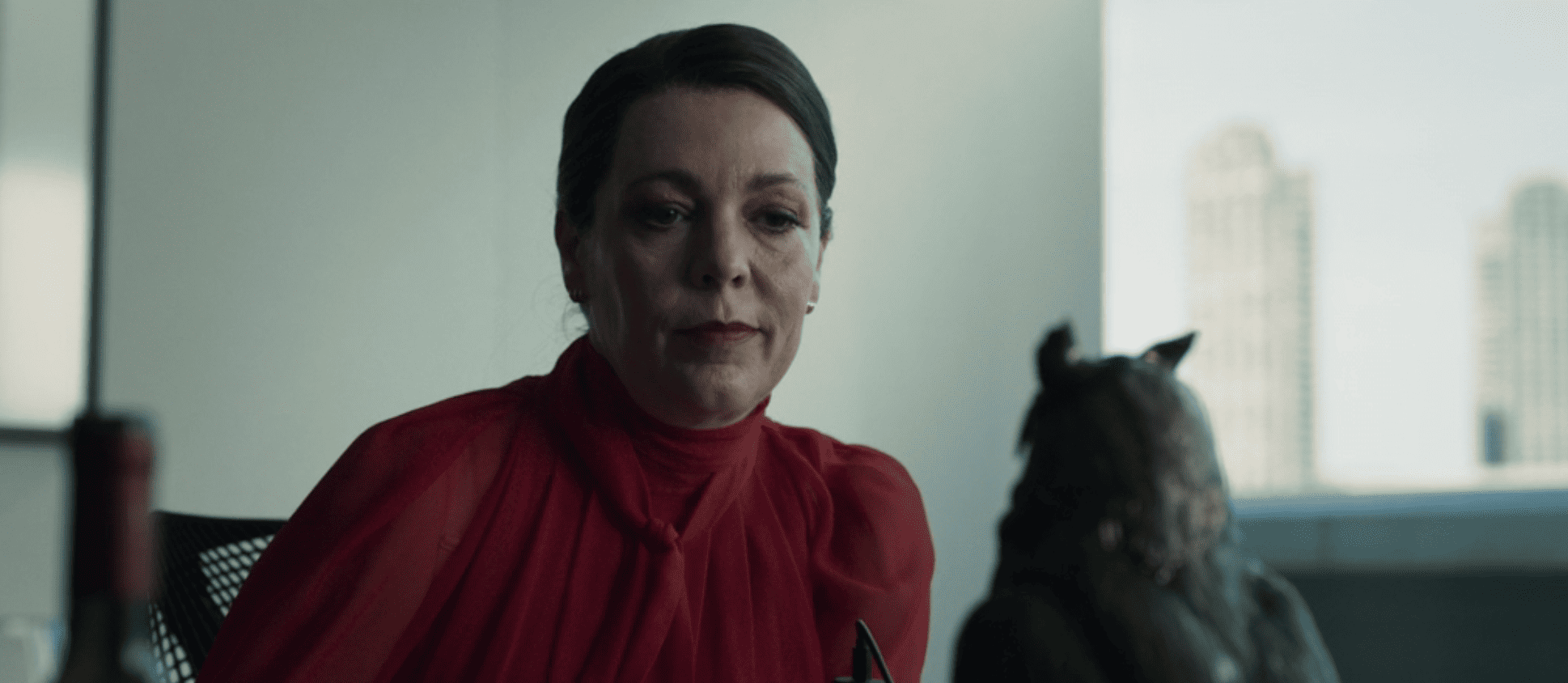 Talos said Fury didn't ascend the ladder at S.H.I.E.L.D. until the Skrulls came to help him as his special spies.
The two infiltrate the Commodore's headquarters. Bob has captured Talos but Fury has Bob's son. The tip-off was Talos calling Fury the name Nick. No one calls me Nick.
Commodore Bob knows Talos is also a Skrull. They argue about Gravik, Talos kills him. G'iah blows her cover to get the launch command code in order to stop the strike.
G'iah runs from the compound but is caught by Gravik and is killed.
Scilla gets a text and leaves. She heads to a bank to retrieve contents from a safety deposit box. Inside the box is a gun. Her phone rings again. Rhodey's voice is heard telling her where to meet. She wants to speak to Gravik but he won't let her.
Episodes 1-3 of Secret Invasion are now streaming on Disney+.