"Home," the final episode of Secret Invasion is now on Disney+. It's all up to Fury to stop Gravik and the Skrulls from launching a war on Earth. A few shocking moments including the reveal of how long Rhodey has been a skrull. And the Harvest? Let's just say no one should have those kinds of powers. Let's get into episode 6 with this Secret Invasion episode 6 easter eggs and breakdown.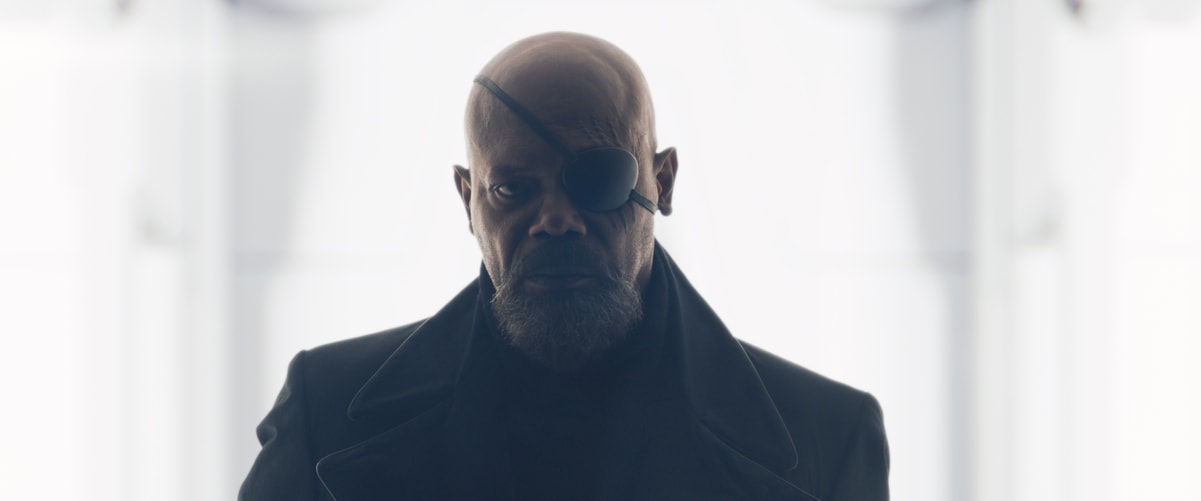 Secret Invasion Episode 6 Easter Eggs & Breakdown
Fury calls Varra and tells her to take care of herself. He is unsure if he will come back.
At New Skrullos, Fury has arrived.
At the hospital, Rhodey is urging President Ritson to strike back against the Russians. Another officer warns they need more time, saying that President Vladimov denies the attack. Rhodey pushes back and shows "evidence" that they are making a move on the Finland Ukrainian border.
Back at New Skrullos, Fury sees that there are a lot of dead Skrulls. The place also appears abandoned. The radiation sickness affects him almost immediately, but he takes some pills to help fight it.
RELATED: Secret Invasion Episode 5 Easter Eggs & Breakdown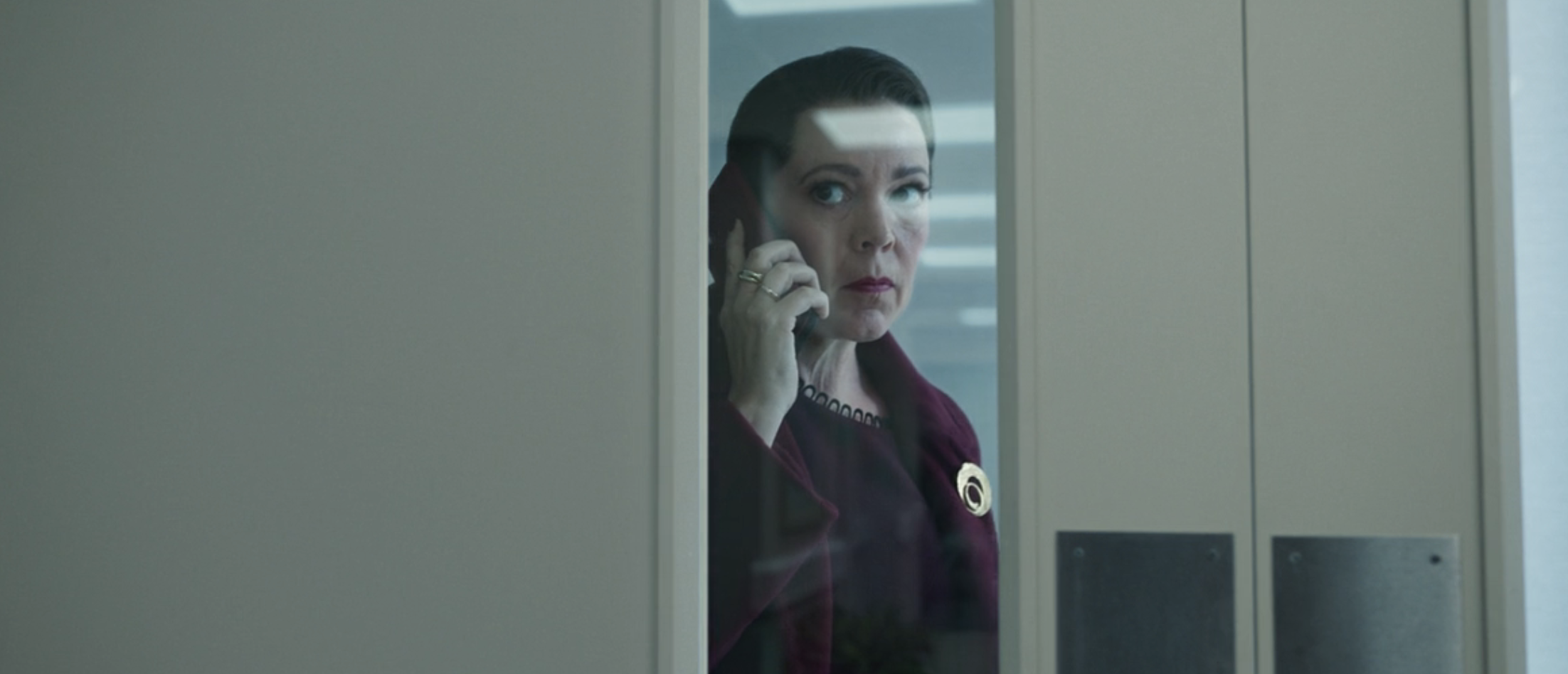 Sonya calls Rhodey, telling him Fury is after Ritson and that he needs to move the President now. Rhodey buys it.
Coughing and stumbling, Fury finds Gravik. The radiation poisoning seems to be getting worse and he manages to drop all the pills that were meant to help him.
As Fury coughs, Gravik asks him if has a backup plan, like the Avengers? He asks where is the invisible cloak and shield?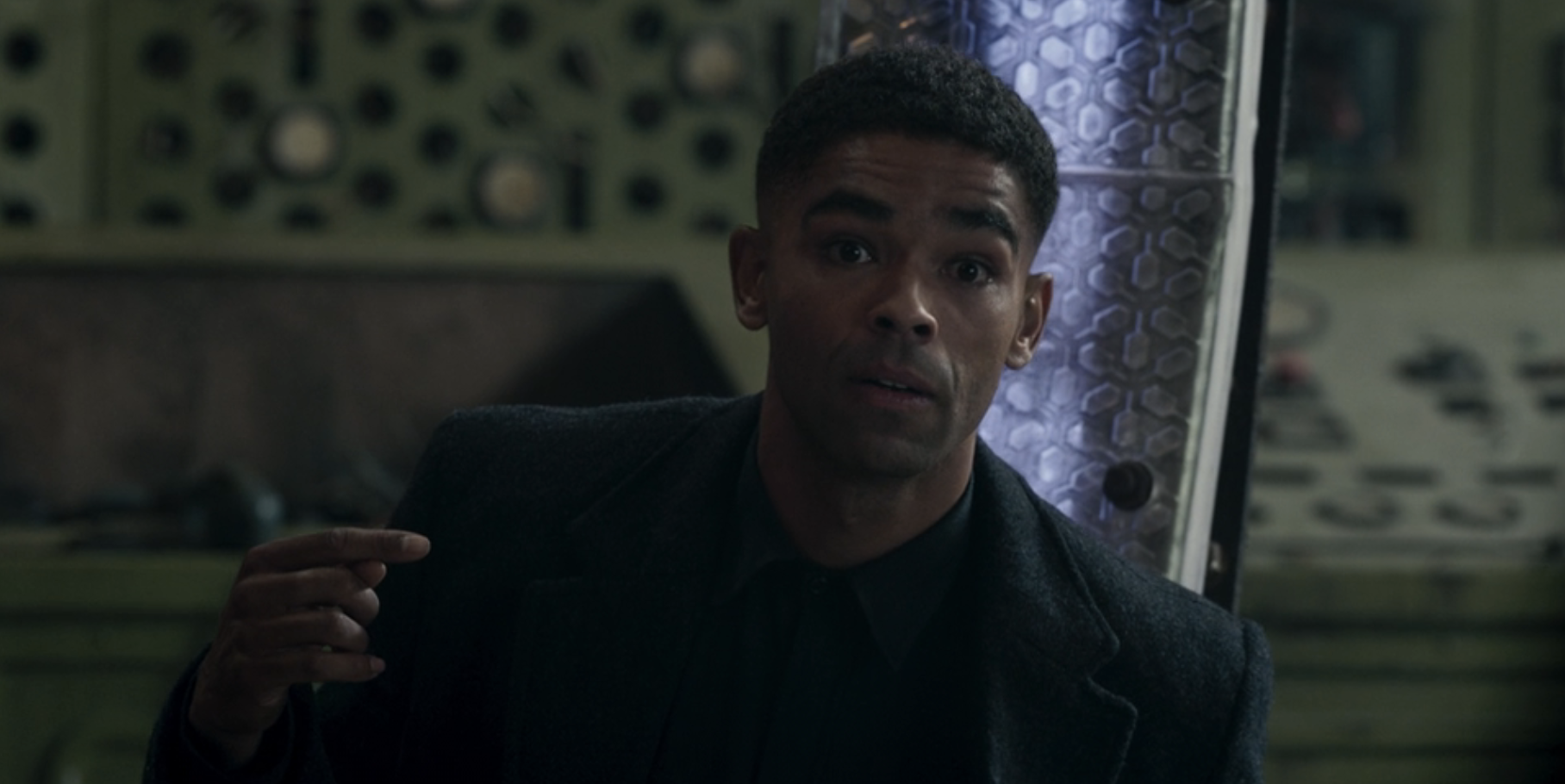 Gravik's face is the face of the first person he killed on Fury's orders. He is upset Fury lied to them. Fury admits that he learned quickly there wasn't a new planet out there for the Skrulls, that he had to build them one on Earth. But people would hate them and so he didn't.
The last thing Fury felt before he flaked off during The Blip was relief that he wouldn't have to fight anymore. At the hospital, Rhodey and his men scramble to get Ritson to safety.
Fury gives Gravik The Harvest– Carol Danvers' DNA along with that of the Avengers that were collected. In exchange he wants Gravik and the Skrulls to leave and find a new planet to take over.
Gravik puts it inside a machine to read. The DNA inside is listed as:
Ghost –this means some DNA was harvested before the battle in Wakanda, because Ghost was not there.
Captain America
Corvus Glave
Proxima Midnight
Thanos
Outrider- servants of Thanos
Captain Marvel
Cull Obsidian
Ebony Maw
Korg
Drax
Mantis
Frost Beast
Hulk
Black Panther
Chitauri
Valkyrie
Gamora
Thor
Flora Colossus aka Groot
Winter Soldier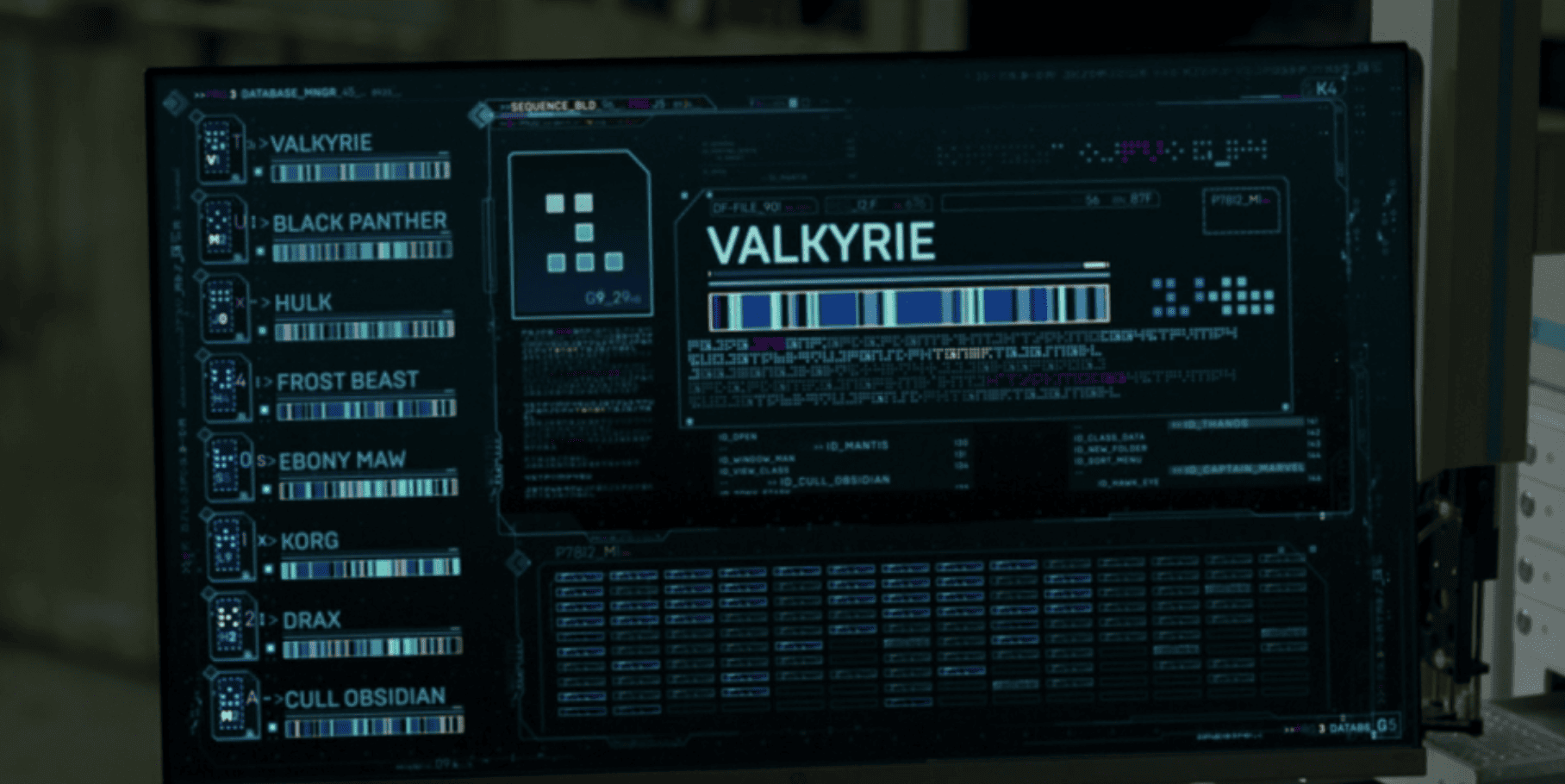 Sonya captures Rhodey.
Gravik powers up the Super Skrull machine while he and Fury are inside of it. Beefed up with new DNA, Gravik attacks Fury but Fury stops him with a Hulk-like arm. It's actually G'iah, disguised as Fury.
During their fight the various powers of the stolen DNA appear including Ghost's phasing, extremis, Korg's arm, ice swords, telekinesis, and Captain Marvel's powers.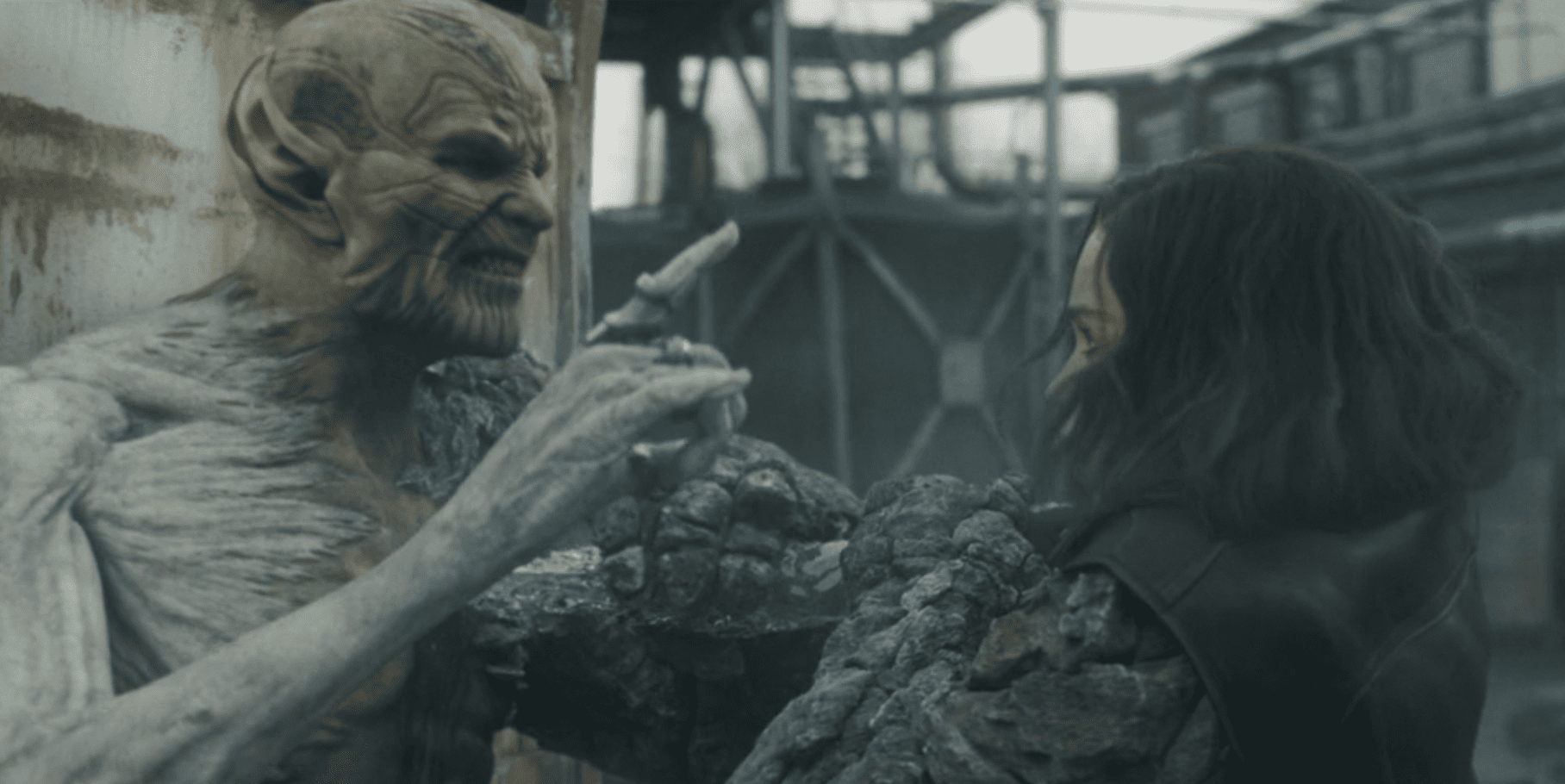 The real Fury is at the hospital, saving Ritson. He tells the President that the Skrulls have kidnapped world leaders, including Colonel Rhodes and are holding them in pods underneath New Skrullos.
Gravik's bomb is set to deploy.
G'iah frees the people the Skrulls have been impersonating including Rhodey and Everett Ross. Ross asks Rhodey how long he has been in there. It is clear that the Skrulls took Rhodey after the battle at the airport in Germany in Captain America Civil War. Rhodey is still in a hospital gown and seems unable to walk yet. Rhodey has been a Skrull since 2016.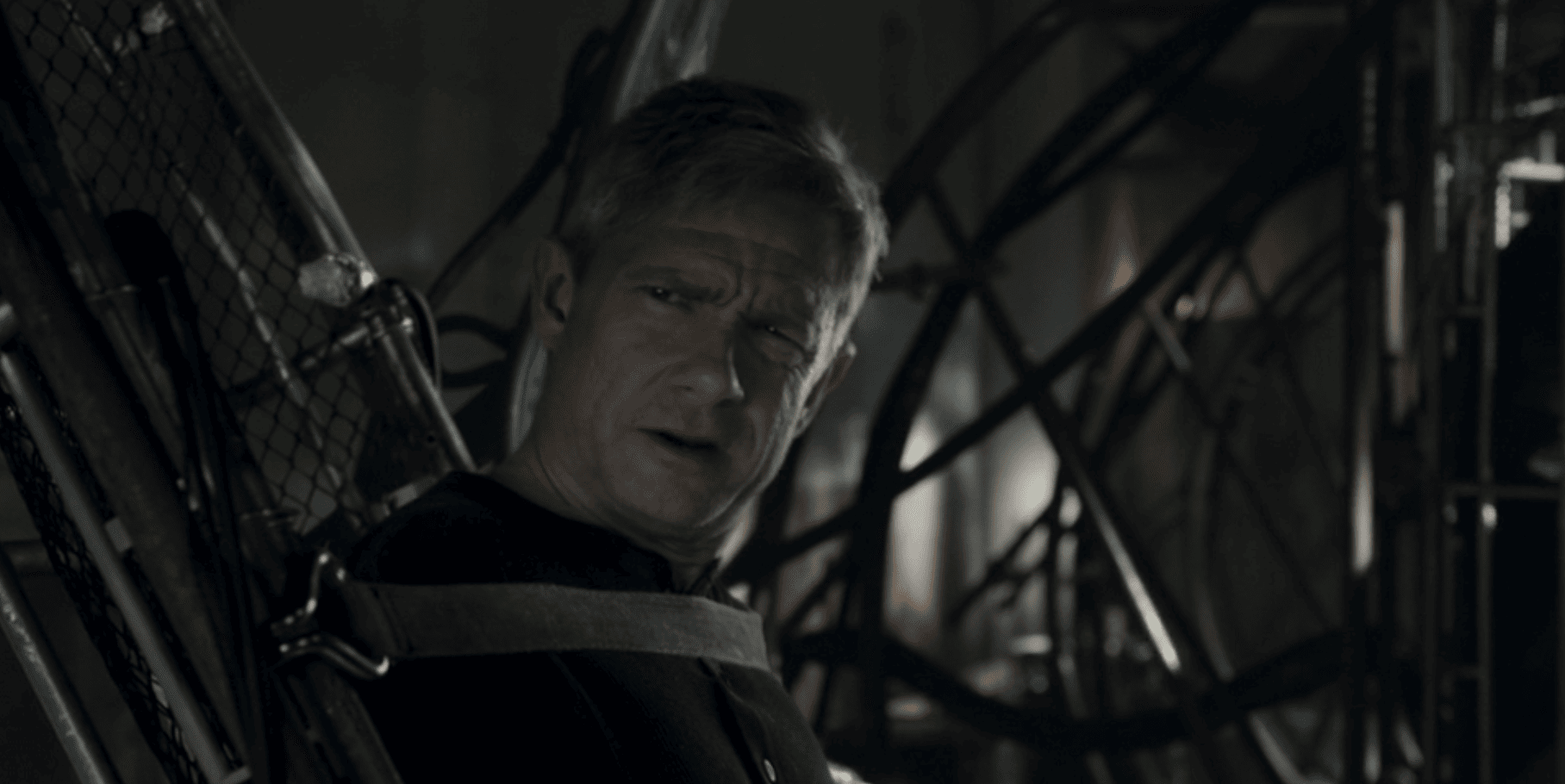 Fury kills the Skrull impersonating Rhodey. Ritson makes an announcement that he has come up with a bill that will designate all off-world born species enemy combatants.
G'iah meets with Sonya, who proposes that they work together to make the Earth safe for both humans and Skrulls.
On the phone, Fury tells Ritson to call off his hateful attack. Ritson refuses. Before Fury returns to The S.A.B.E.R. space station Varra joins him. He tells her the Kree are open to peace talks. He asks her to join him for these peace negotiations and she agrees. They leave together.
Secret Invasion Post Credit Scene
Shockingly enough, Secret Invasion is the first Marvel Disney+ show not to have a post credit scene. We already know the next time we will see Fury is in The Marvels.
Secret Invasion episodes 1-6 are now streaming on Disney+.