Thankfully Star Wars and Dave Filoni did not leave us to sit with Sabine in peril for another week. Part 2 of the Ahsoka premiere sees Sabine making a recovery and having a Mulan moment plus our favorite droid (no disrespect to R2-D2) Chopper is back and as snarky as ever. You know he is saying some bad words in those beeps and garbles. So let's get into "Toil and Trouble" with this Ahsoka Episode 2 Easter eggs and breakdown.
Spoilers ahead if you have not watched the premiere of Ahsoka.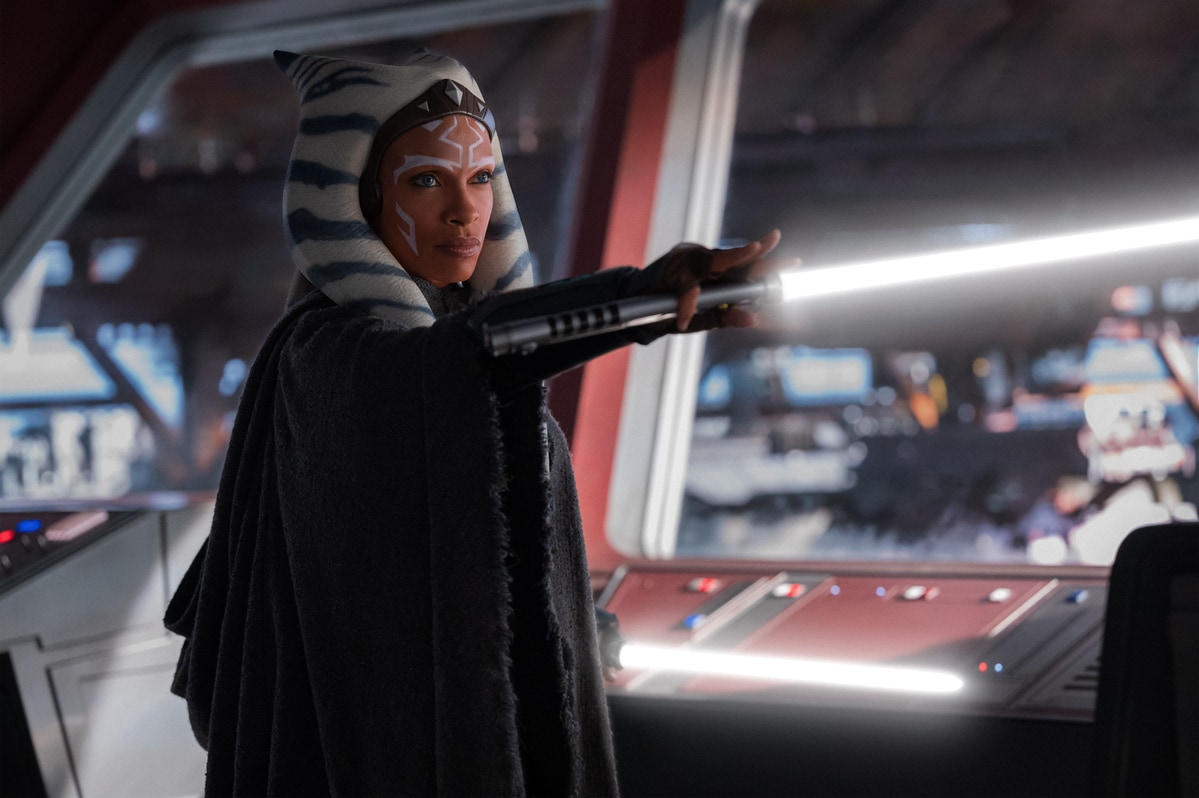 Ahsoka Episode 2 Easter Eggs & Breakdown
Sabine wakes up in the med bay on Lothal. Yay she is not dead, boo the droids took the map and destroyed her stuff so she doesn't know where Ezra is.
Meanwhile on an unknown planet, Baylan and Shin take the Star Map and place it on a pillar to read it. He says they have found the Reflex Point on Seatos. This is a new one in the Star Wars world.
RELATED: Ahsoka Episode 1 Easter Eggs & Breakdown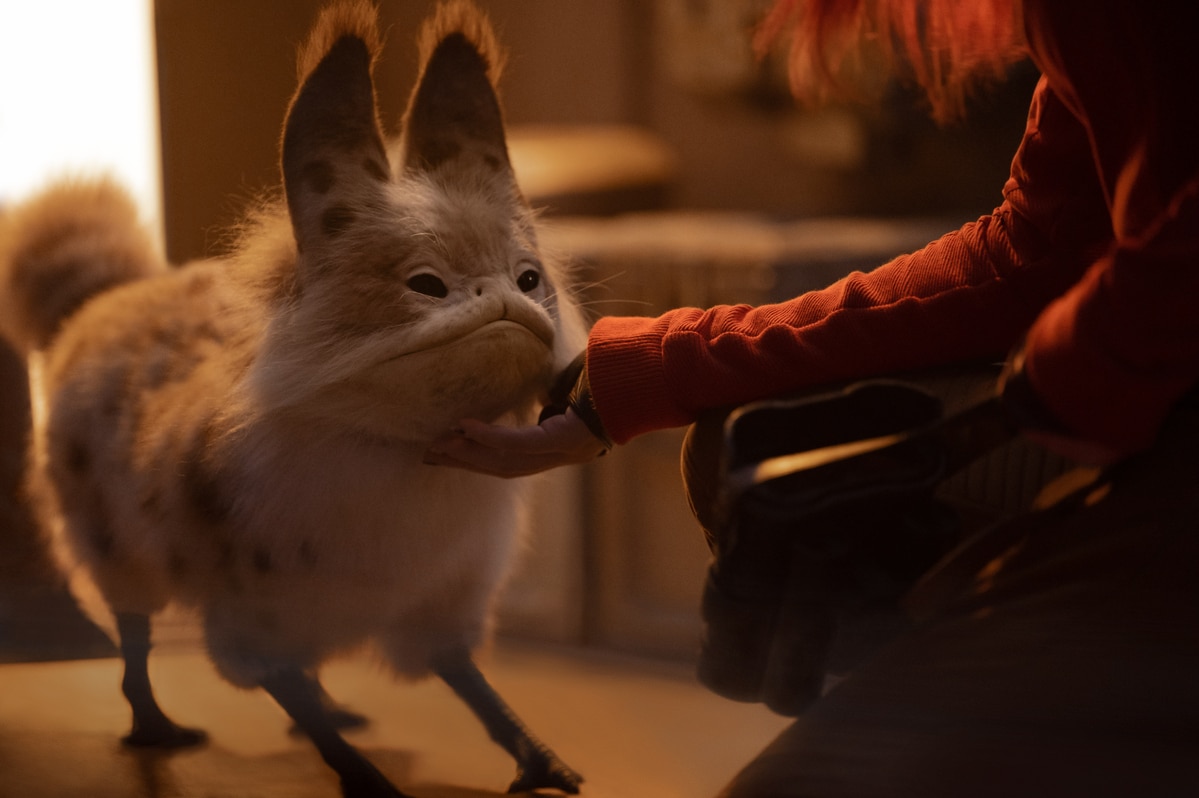 Ahsoka searches the Communication Tower looking for clues. Sabine's Loth Cat greets her before one of the HK droids attacks her. She defeats it easily and takes his head back to Sabine.
Accessing the droid's memory they learn it came from Corellia, a New Republic Shipyard where Elsbeth had operations before the fall on the Empire. This is also Han Solo's home planet.
Elsbeth shows up and tells Baylan and Shin ancient people from a distant galaxy built this place. Within the map projected in the sky are the Purrgil, the space whales. She believes this map will lead them to Thrawn. Baylan calls it the Pathway to Peridea, something children learn about in the Jedi Temple. Elsbeth also says Thrawn is calling out to her from across time and space.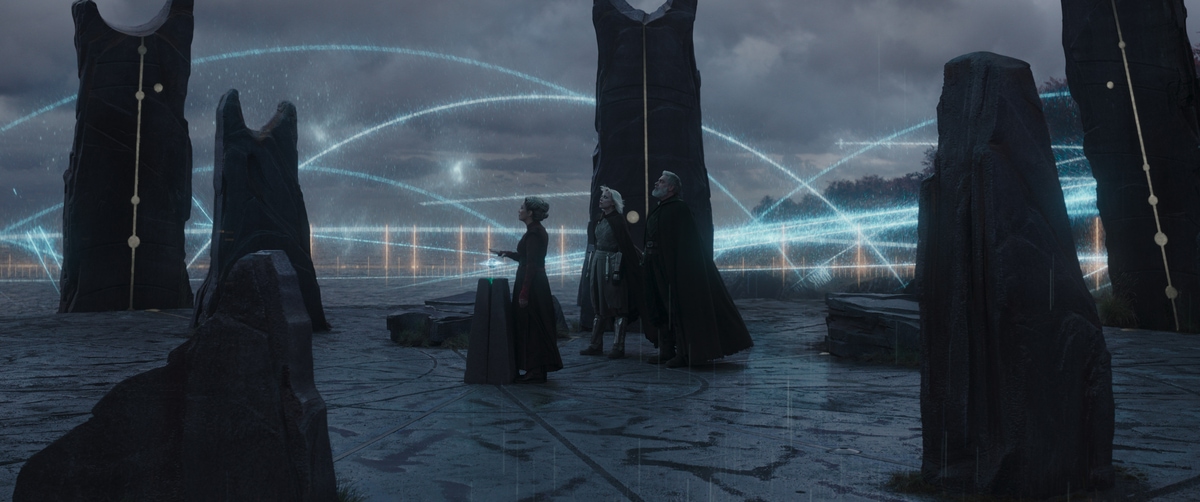 Baylan sends Shin to Corellia to assist Marrok. Marrok is a former Inquisitor turned mercenary. They mention the Eye of Sion is coming together.
On Corellia, Ahsoka and Hera meet with Myn Weaver (Peter Jacobson), the man in charge of the shipping yards. He assures them Elsbeth's operation was dismantled but they don't trust him. He tells them there are Ex-imperials at every level of the New Republic government.
Chopper! ICYMI: Chopper is voiced by Dave Filoni. He stays on the Phantom, the Ghost's smaller starfighter.
Hera wants Ahsoka to make Sabine her apprentice again.
On Lothal, Huyang gives Sabine her lightsaber and tells her to stop wasting time.
Back on Corellia, they see a hyperdrive core being refurbished into a SSD (Super Star Destroyer Vessel) for the New Republic (9 new models). When Hera asks what class starship they are for because the Republic isn't making anything that big, he tells her its classified.
Suspicious, Ahsoka wants to know what droids he has working for him. C-1, CCLs, IW-37s, HV-7s, and other load lifters but no HK. Except yes he does have those because C-1 tells them a HK droid prevented them from completing their inventory duties.
The HK droid is escaping on a transport. Ahsoka goes after it but is stopped by Marrok.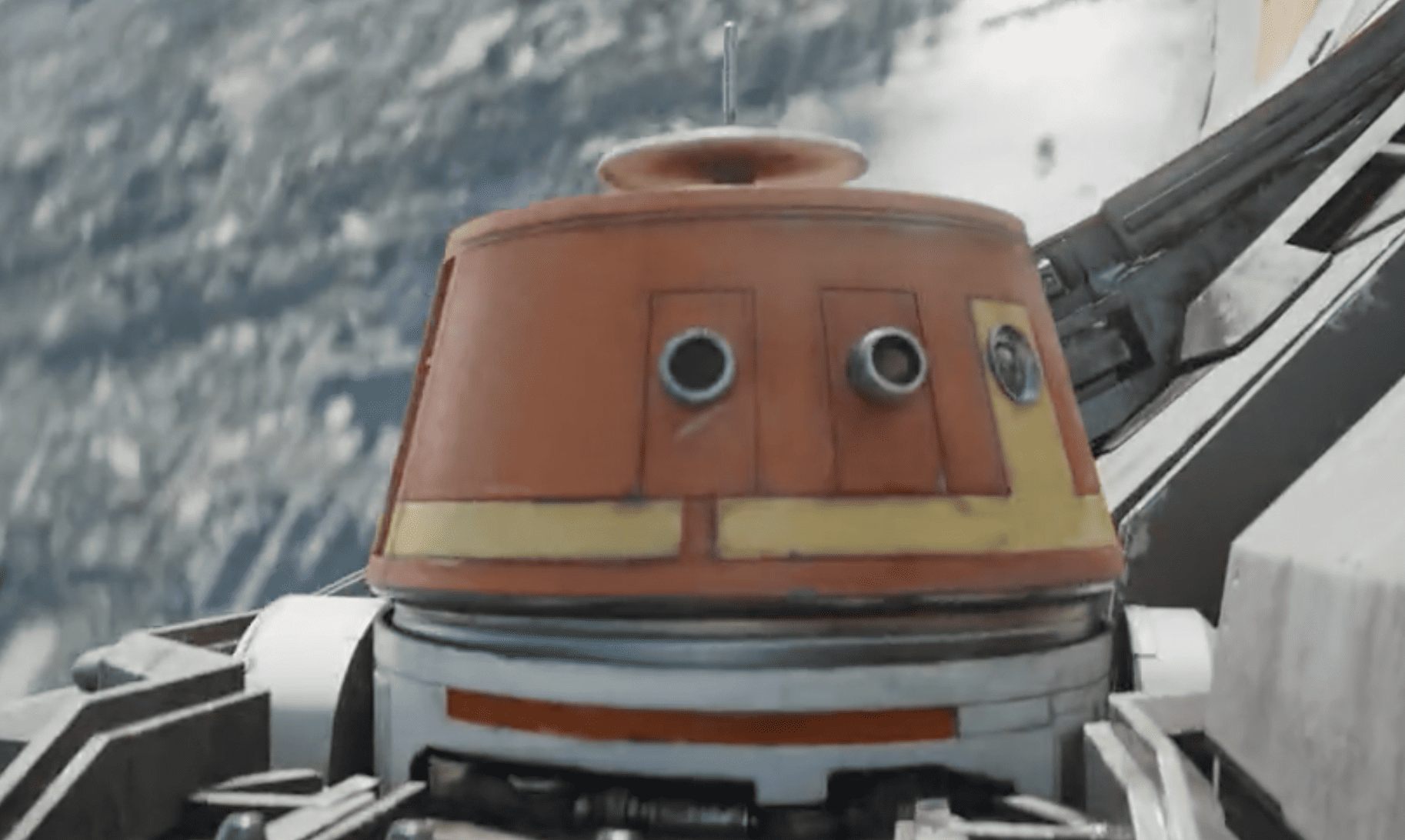 Hera runs back to the Phantom to follow the ship (CT-05). She tells Chopper to get ready to fire a homing beacon. The ship escapes but he does manage to get the beacon on it before it makes the jump.
On Lothal, Sabine returns home. She pulls out her Mandalorian Armor and cuts off her hair like Kanaan did in Rebels, even down to how she handle the knife before making the decision. She is ready for battle. (and yes it is also like Mulan)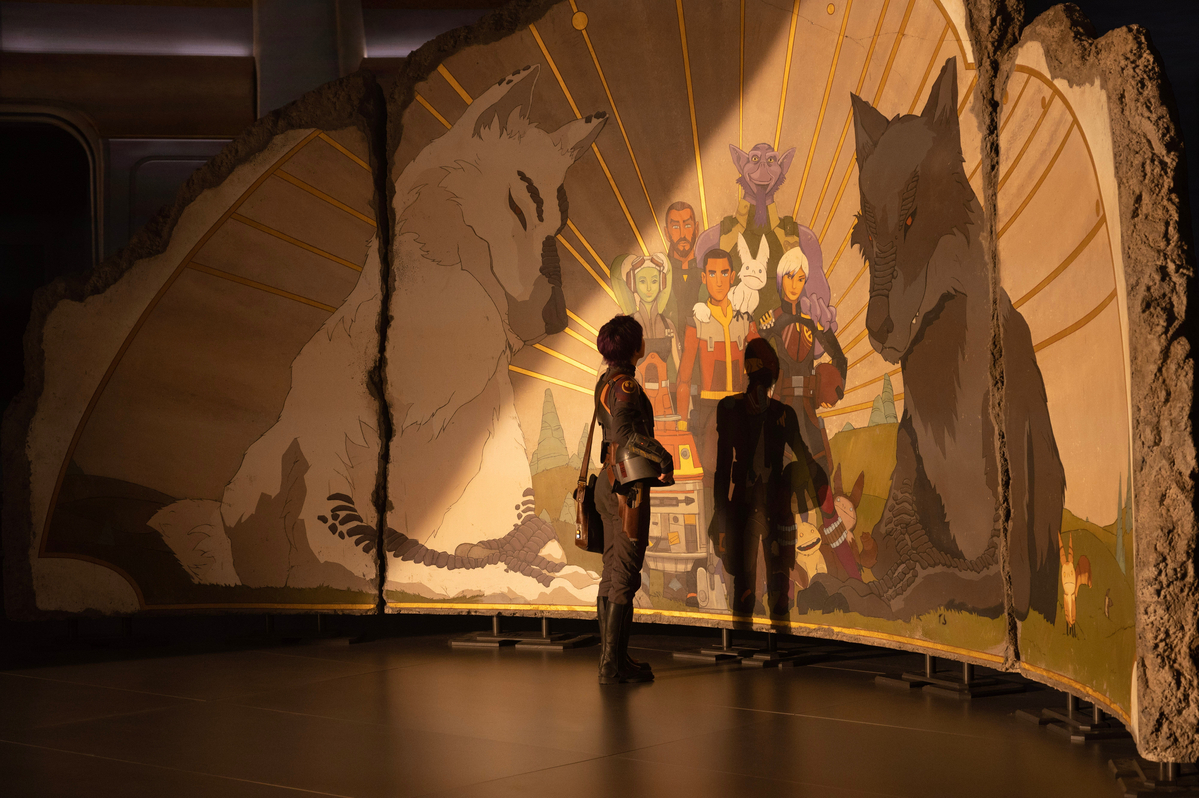 Sabine approaches the mural from the end of Rebels and looks at Ezra. Ahsoka arrives to pick her up.Hera has sent them details on where the ship is located. It's in the Denab system, orbiting around Seatos.
Denab is a deep cut to a game called Star Wars Rebellion that came out in 1998. It was also mentioned in 2005 MMORPG Star Wars: The Old Republic. Denab System is located in the Outer Rim and is part of the Sluis Sector which also includes Dagobah.
The ship has delivered the Hyperdrives to Seatos. Elsbeth is using them to complete the Eye of Scion which will bring Thrawn home. Baylan knows Ahsoka must be coming for them but he is reluctant to kill her.
Ahsoka episodes 1-2 are now streaming on Disney+.