It's hard for a sequel to top its predecessor and Vacation Friends 2 is no exception. But this cast still has incredible chemistry and it delivers reliably insane antics and utter chaos that fans of the first are going to love.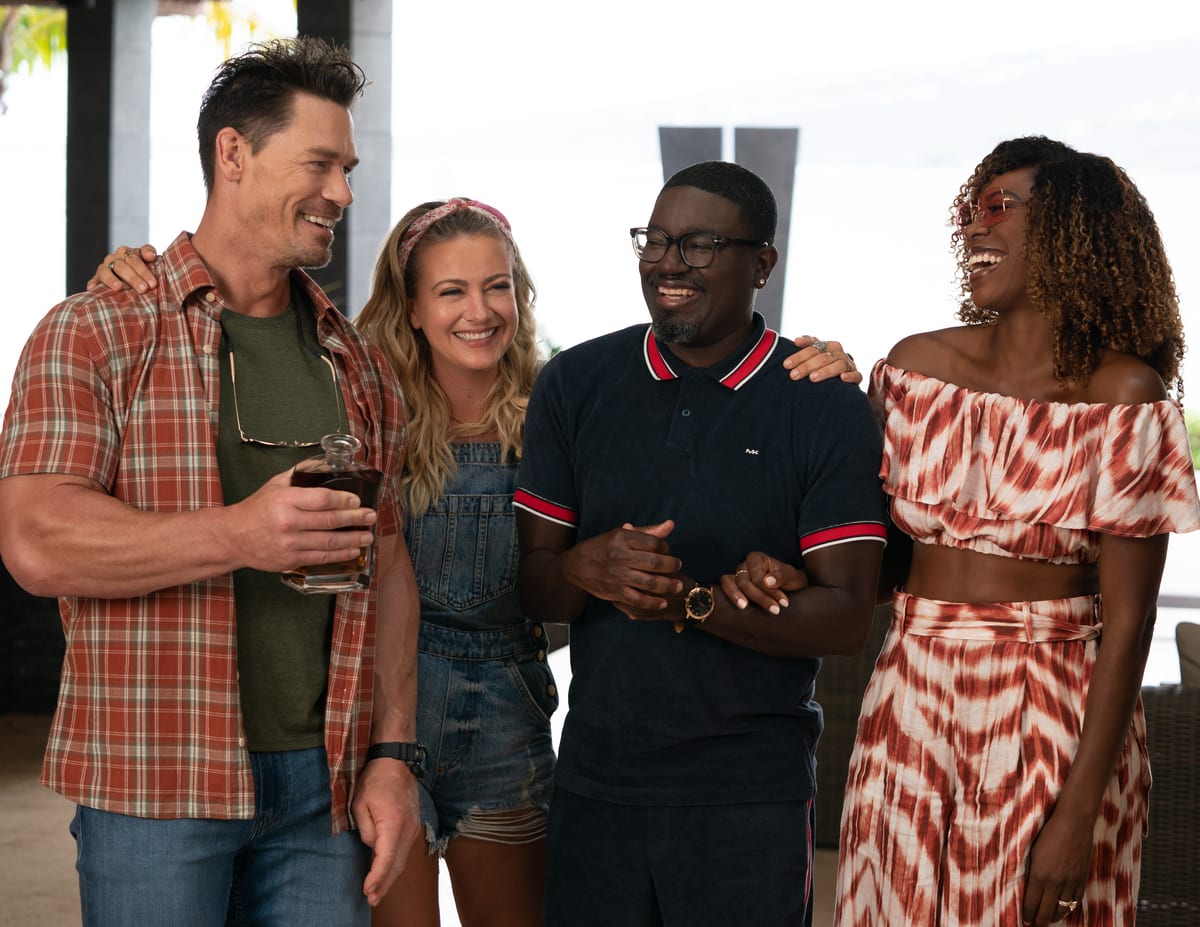 Vacation Friends 2 Review
After becoming unlikely friends, newlyweds Marcus (Lil Rel Howery), Emily (Yvonne Orji), Ron (John Cena) and Kyla (Meredith Hagner) reunited for another vacation that is sure to be as crazy if not crazier than the first. But, Marcus isn't just in the Caribbean on vacation. He is there to secure a new construction job with a large Korean hotel chain. Everything should work out smoothly with Ron and Kyla leaving before the meeting is set until, of course, the meeting is changed. All Marcus' plans are upended and everything gets crazier from there. On top of that, Kyla's father Reese (Steve Buscemi), who was recently released from San Quentin, shows up at the resort with possible criminal activities on his mind. Suddenly the perfect friends' trip is less relaxing by the pool and more managing a circus.
Director Clay Tarver leans all into upping the ante for this foursome which means more chaos and over-the-top shenanigans. While it doesn't quite reach the same heights as the first outing, Vacation Friends 2 is still a lot of fun, with new faces that feel right at home in this world of sex, dr*gs, and palm trees. Once again the core foursome is a delight to watch. Marcus promises to be more loose but he still can't match Ron's go-with-the-flow vibe. Emily and Kyla have less to do in this film but still take the limelight from the guys whenever they show up. While I do think a less is more approach to the overall plot would've been better, it is hard to deny that it still remains a good time.
RELATED: Interview With The Cast of Vacation Friends: Crazy Vacation Stories & More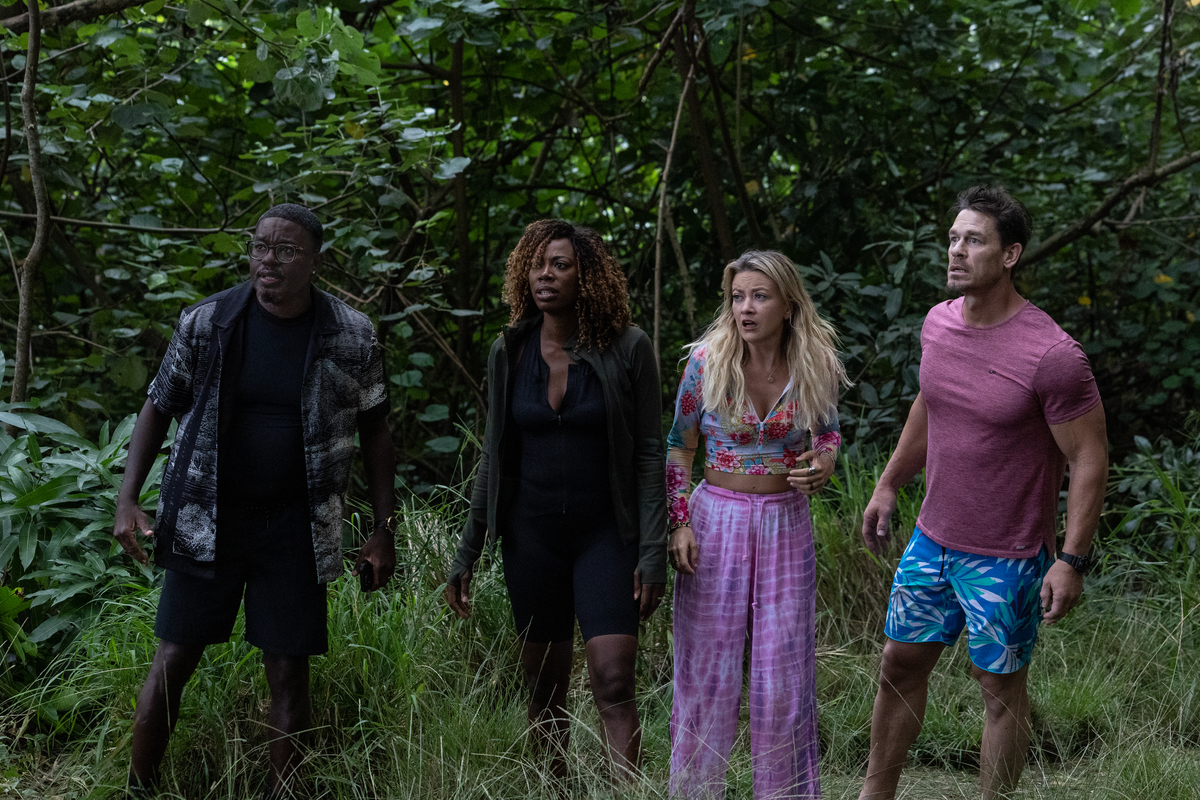 The plot itself is overcomplicated, as it is more so two plots competing with one another. In fact it could have been split into two movies instead of shoving everything into this one. First, there is the conflict created by Marcus' business meeting being moved up. This forces him to try and keep Ron and Kayla away from the Korean hotel company's VP Yeon (Ronny Chieng). Chieng at first comes across much like his character in M3GAN, but loosens up a bit more by the end. This setup has everything needed for Vacation Friends 2, complete with a disastrous surf lesson, Korean drinking game, and an unlikely team up as well as rivalry. But Tarver doesn't stop there. Instead he adds on another plot that fights for dominance with the work one. That is the storyline concerning Kayla's father Reese and his shady dealings. This adds in crazy car chases, life or death situations, and other far-fetched events that only kinda sort of connect to Marcus and his business.
This battling for the number one plot line makes the pacing erratic and detracts a bit from the momentum at any given moment. The saving grace however is the performances of the cast which pull you back in no matter what is happening on screen. Chieng and Buscemi feel right at home with the rest of the others. Buscemi's interactions with Cena are a highlight as his character remains the only person unaffected by Ron's charm. Ron meanwhile is trying desperately to gain Reese's approval, knowing how much that means to his love. Somehow Buscemi manages to look down on the towering Cena who in turn acts small in his presence. It's a hilarious dynamic. Cena once again proves himself to be a man made for comedy, despite his massive physique. It never ceases to be funny when they play on the fact that people might think him the "muscle" only to learn he is just a teddy bear with big feelings.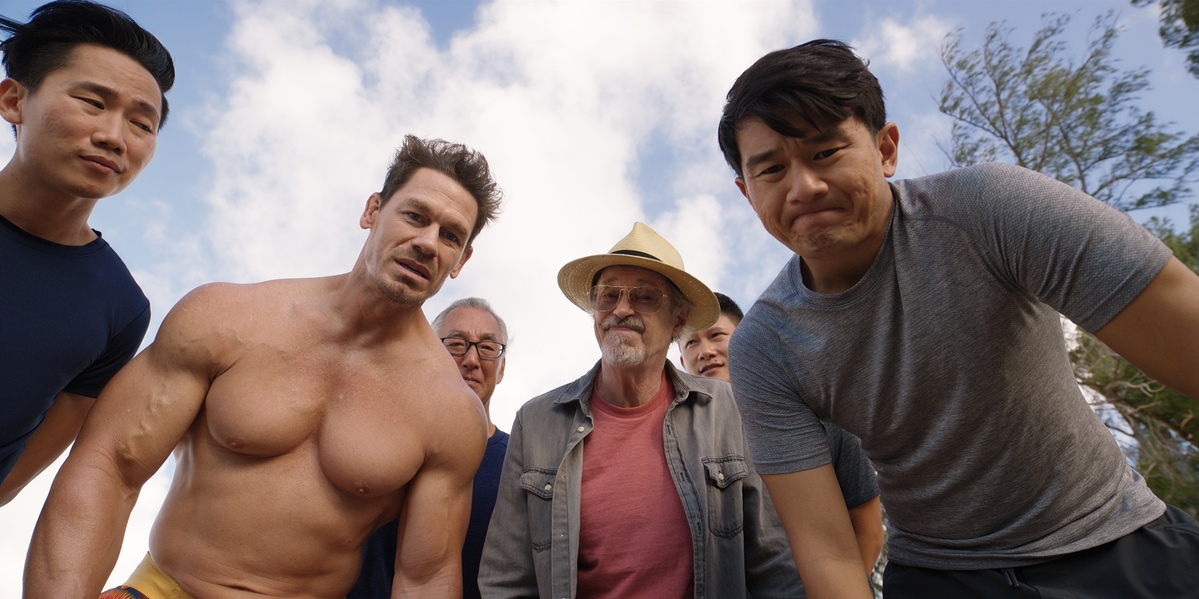 With any film like this the humor is predictable, with slapstick comedy and visual gags happening at regular intervals but that's okay. Vacation Friends has never been about being something that it's not. Just like the first, this one is a story about friends who by the end will wish what happened on vacation stayed on vacation. It's shameless in all the ways we want r-rated comedies to be. Nothing is going to stand in the way of the craziness, not even baby Marcus, lovingly watched by their previous hotel manager Maurillio (Carlos Santos). Yes his addition seems pretty out there but how else would our favorite drunks get their party on in the Caribbean?
Ultimately, "Vacation Friends 2" delivers reliably insane antics and utter chaos that fans of the first film are going to love. Although in terms of plot it is definitely trying too hard, the cast chemistry makes up for it. Newcomers Buscemi and Chieng are right at home in their wheelhouses, which makes the extra weight of the complex plot more bearable. Buscemi's signature sharp-edged sarcasm playing off Cena's puppy dog personality is especially a treat. This one is another win for R-rated comedies and proves to be a fun ride for those looking for an easygoing film that asks nothing of you but to sit back, relax, and enjoy it.
Vacation Friends 2 is now available on Hulu. It has a runtime of 1 hour 43 minutes and is rated R for pervasive language, some sexual references and drug use.