An emotional week as Master and Apprentice face-off in the World Between Worlds. The Clone Wars comes to live action and the journey to find Ezra and Thrawn takes a big leap forward. Let's get into Part Five "Shadow Warrior" with this Ahsoka Episode 5 Easter eggs and breakdown.
Spoilers ahead if you have not watched episode 5 of Ahsoka.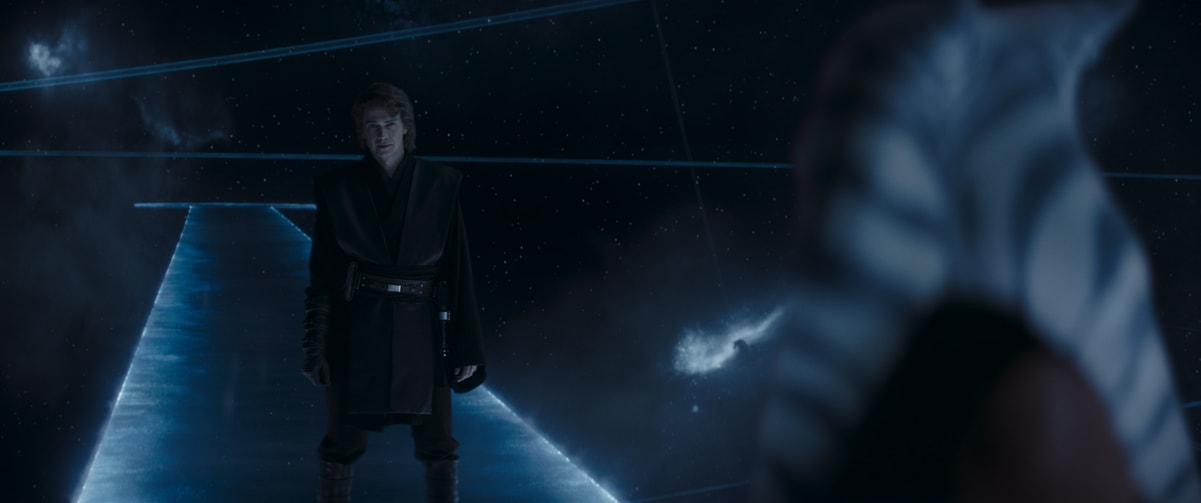 Ahsoka Episode 5 Easter Eggs & Breakdown
Hera, Captain Teva, and the others arrive on Seatos. The map is broken, cut in two by Baylan. She finds Huyang holding Sabine's helmet.
I also love that Chopper is the galaxy's best babysitter for Jacen.
RELATED: Ahsoka Episode 4 Easter Eggs & Breakdown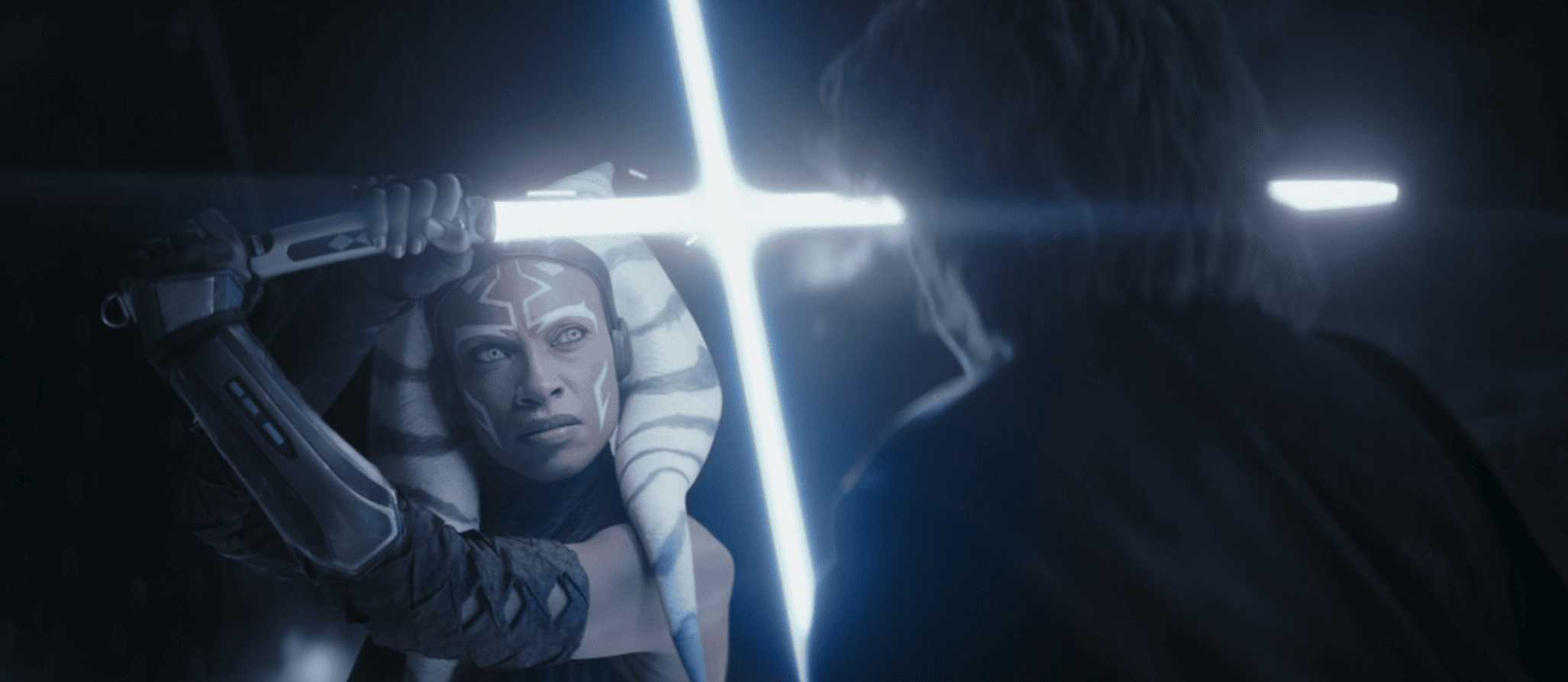 Ahsoka and Anakin meet in the World Between Worlds. He tells her she has a chance to live and that he is there to finish her training.
Anakin is wielding his blue lightsaber.
Captain Teva tells Hera that Senator Organa can only give them cover for so long.
Jacen feels that there is something out there in the water. He can feel something. He has his dad's Jedi senses… he can hear the lightsabers of Ahsoka and Anakin.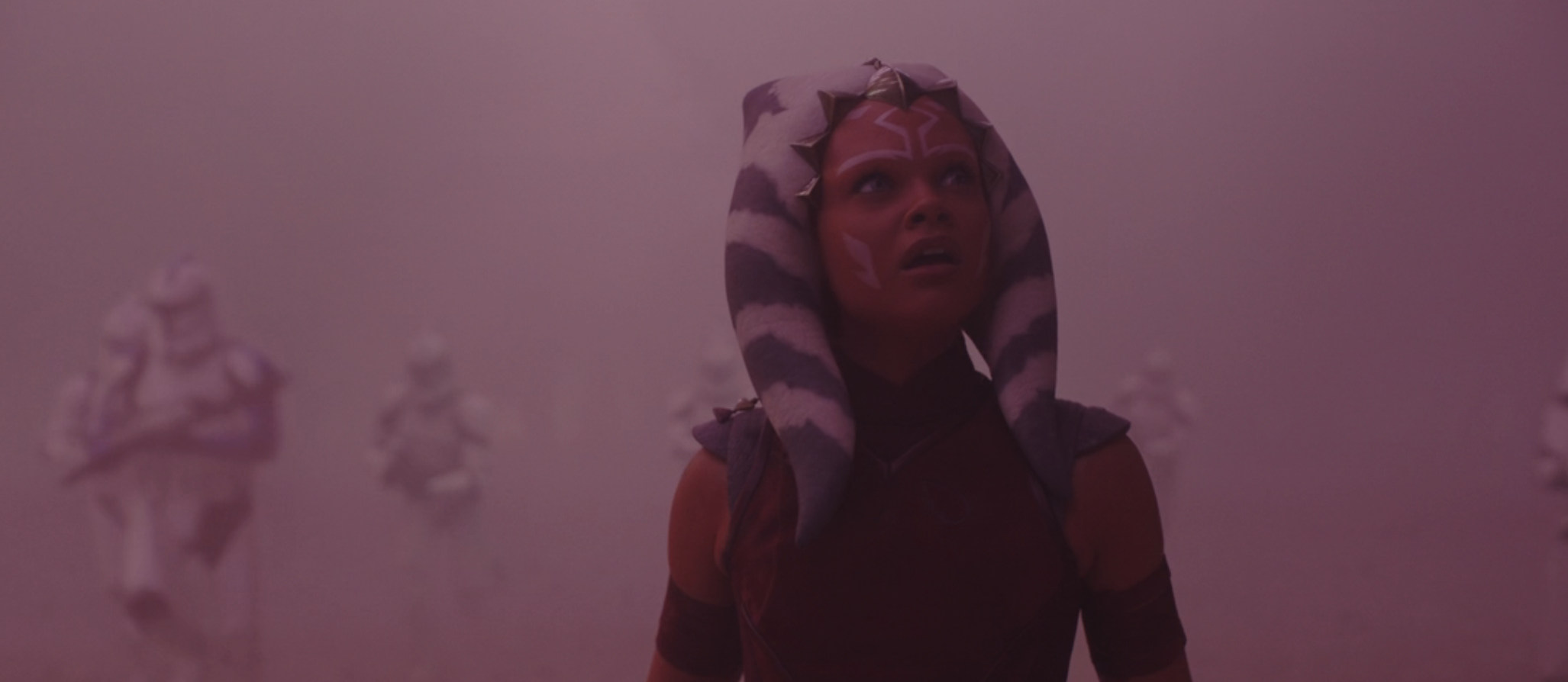 Anakin cuts the floor out from under Ahsoka. She lands in the past, a scene from The Clone Wars where a young Ahsoka (Ariana Greenblatt) follows Anakin and the Clones into battle. It was one of their first missions. Ahsoka is wielding her original green lightsaber.
Ahsoka sits with some injured Clone Troopers. She thinks it is her fault they lost so many.
He wants to teach her to lead and to survive.
Captain Rex is with them.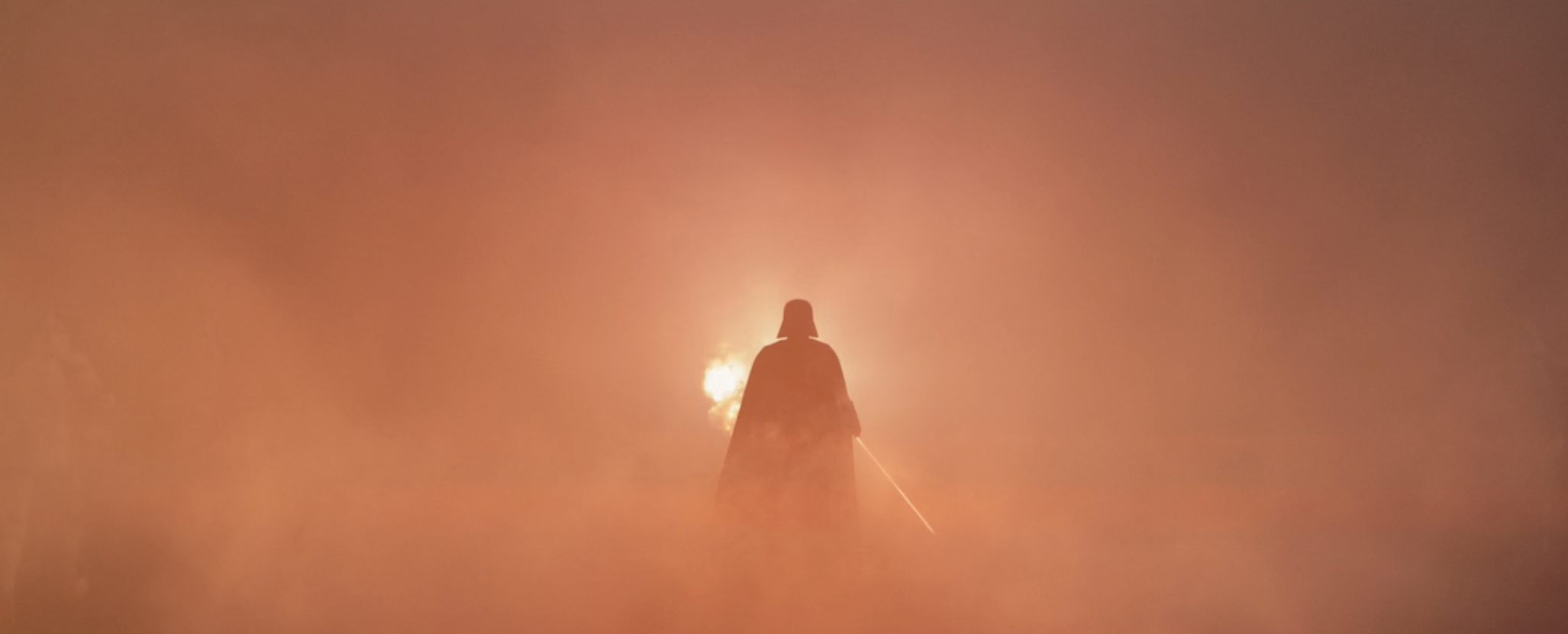 As Ahsoka watches Anakin walk into battle he transforms into Darth Vader. Going back and forth between Anakin and Vader.
Jacen watches as the Ghost and the X-Wings continue to sweep the ocean.
Now Ahsoka is older and using her double white lightsabers. She is fighting during the Siege of Mandalore. She takes down the Mandalorian captain of Darth Maul's Mandalorian super commandos.
Temuera Morrison is Captain Rex.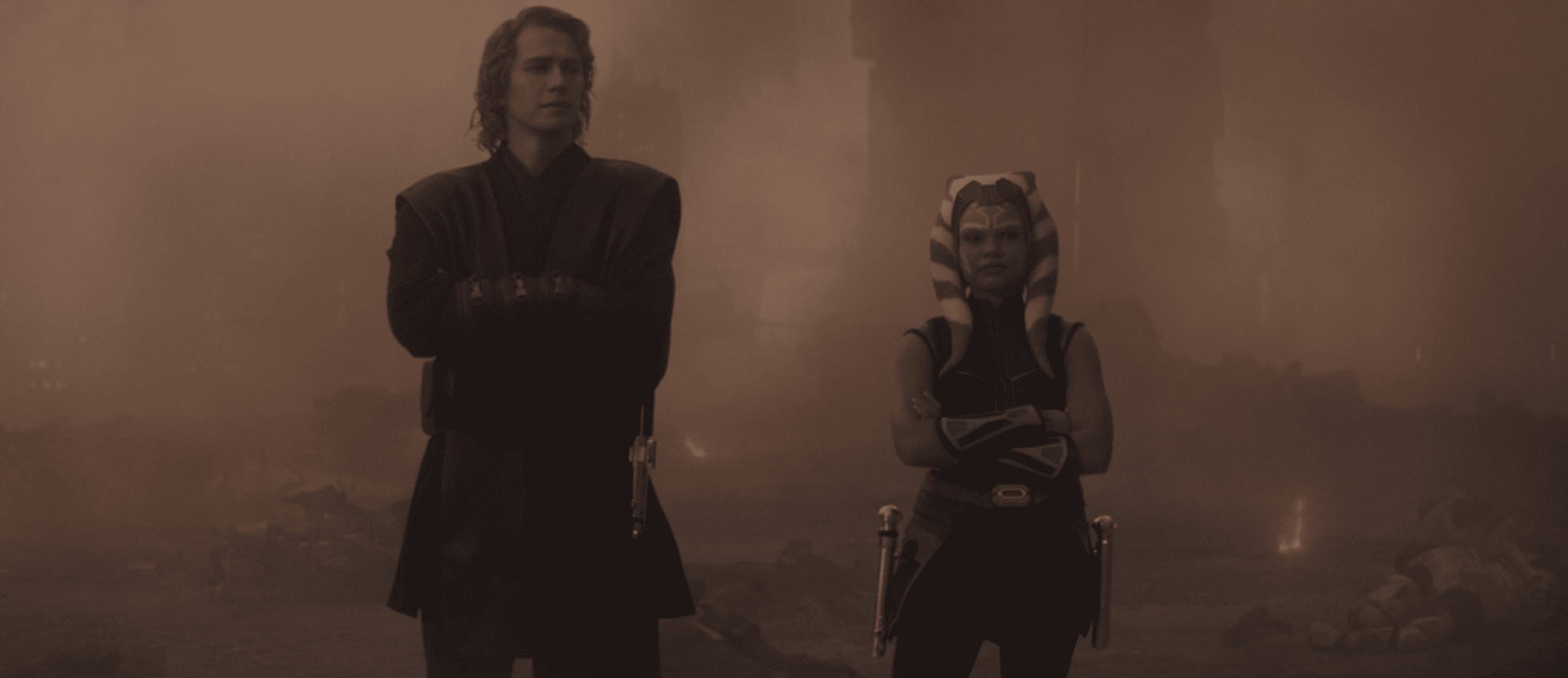 Anakin appears. He was never at this battle. Ahsoka is the Commander. She tells him they had parted ways by this point.
Ahsoka confronts Anakin about how he was more dangerous than anyone realized. He repeats his choice to her- live or die. HIs lightsaber ignites red and his eyes rimmed with red.
Anakin kicks Ahsoka back onto the pathway in the World Between Worlds. He steps out of the mist, flickering between Anakin and Vader. Vader's breathing can be heard.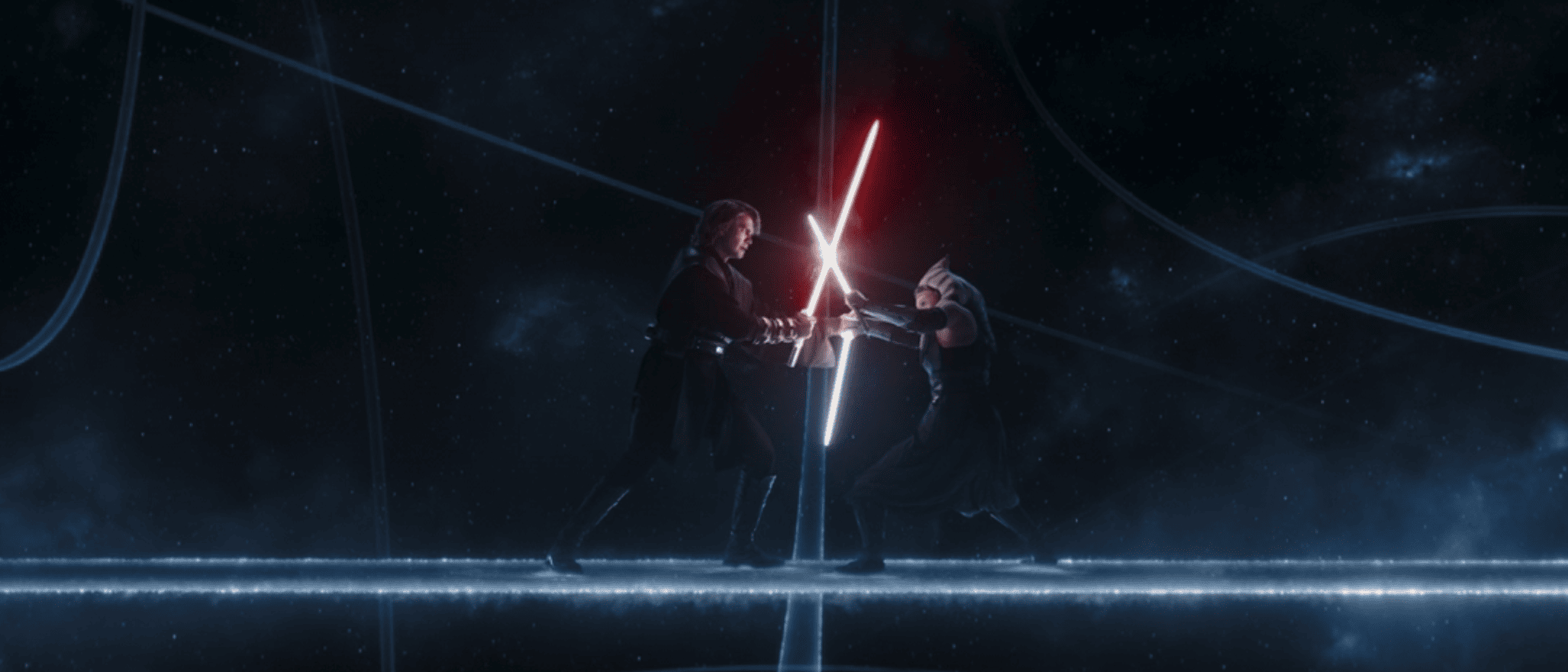 They battle and Ahsoka refuses to kill Vader. He takes a step back and is once again Anakin.
Water rises up to meet Ahsoka and she is rescued from the water. She awakens in her ship and is greeted by Huyang who tells her Jacen is the reason she is alive.
Using The Force, Ahsoka figures out what happened to Sabine. Ahsoka can hear the purrgil calling and sees them in the sky above them.
Mon Mothma warns Hera that she and Ahsoka need to return to Coruscant or risk losing her position in the army.
Instead of doing that, Ahsoka tells Hera she knows how to follow Sabine. With help from the Purrgils, Ahsoka makes the jump into Hyperspace. She will find Ezra and Thrawn. Carson holds off Captain Girard and the New Republic fleet so that they can get away.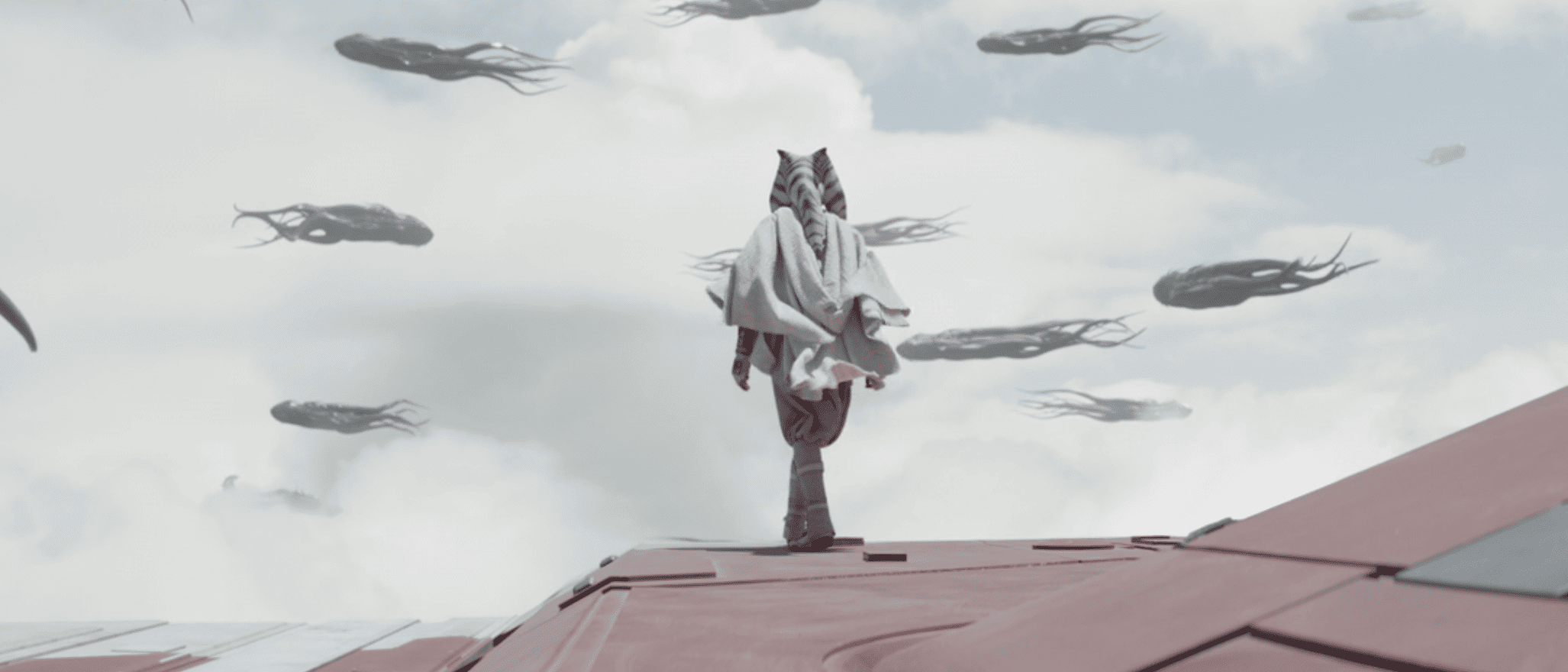 Episodes 1-5 of Ahsoka are now streaming on Disney+.