Director Craig Gillespie has done it again, this time by shining a bright light on how finances are rigged. Dumb Money is an absolute blast that feels a bit wild however this David vs Goliath is actually an insane true story from our not so distant past.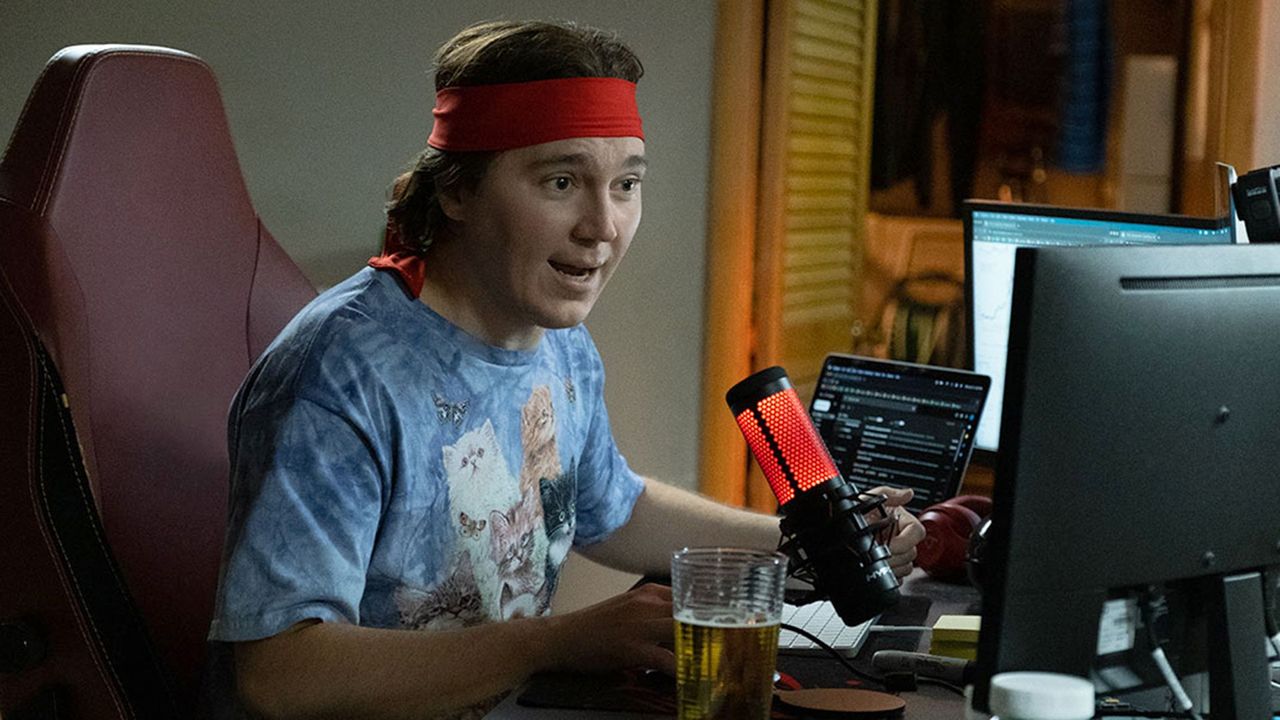 Dumb Money Movie Review
It's 2020, lockdown is in full effect and everyone is starting to wonder if life will ever go back to the way it was. On a random corner of the internet, a financial analyst Keith Gill (Paul Dano) better known as "Roaring Kitty" posts on Youtube and Reddit information about stocks, something he is passionate about. When he realized that Wall Street and the Hedge Fund companies who run it were purposefully trying to tank GameStop stock he began to tell others about the potential for this stock if they all banned together. No one could have guessed that this would lead to one of the greatest short squeezes in history. What started as one man's hobby of watching the market, turned into a war between the average investor and the billionaires who hoard all their treasures like modern day robber barons.
Directed by Craig Gillespie (Cruella, Pam & Tommy), Dumb Money is an insane but true story that pits David vs Goliath for a ridiculously fun film. Fortunately you don't need to be well-versed in how stocks work to understand what is happening. They keep the script simple, explaining as needed but in a way that is very stock market for dummies. Gillespie has assembled an incredible cast list who all lean fully into the chaotic reality of the story. Dumb Money is both a riotous rated-R comedy and a surprisingly moving drama about the power of the working class.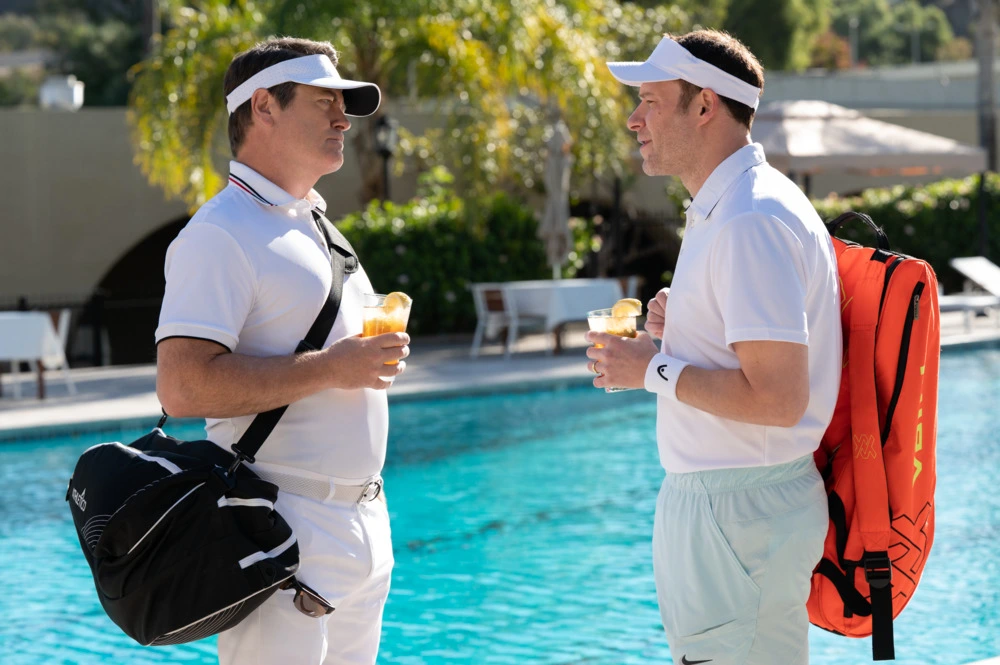 Although it may seem like it is too soon to tell a story that just happened it was also inevitable, at least it landed in the capable hands of Gillespie and writers Lauren Schuker Blum and Rebecca Angelo. Using Ben Mezrich's book The Antisocial Network as a building block, Blum and Angelo took a story that happens primarily online starring a basement live-streamer who also frequents the Wild West that is Reddit and made it accessible to the masses. It is both compelling and interesting while keeping it simple. No finance degrees needed. It may sound similar to Adam McKay's 2015 film The Big Short and that's because it is… in a way. But this time it's on a smaller scale with a story and characters who recognize just how unbelievable this all sounds. Underdogs taking on Wall Street and not only putting the pressure on them but beating them at their own game? Yes, that is exactly what happened.
Keith is an unlikely hero but one that masses can relate to. He is intelligent yet overlooked professionally by those around him. So he takes to the internet to share his nerdy passion of analyzing stocks. There he finds others with equal passion or at the very least an interest in what he has to say. His cat posters, red bandana, and one lines "I just like the stock" quickly endear him to the audience both online and sitting in the theater. Dano is convincing as both an it is what it is geek and one who struggles with anxiety as his spotlight gets ever brighter. Keith shares a lot of screen time with his brother Kevin (Pete Davidson), who works as a door dasher who steals people's fries and professional brotherly ball buster. Davidson is a scene stealer but the two find a nice rhythm and compliment each other well on screen.
Keith might be the main character but he has an Avenger level line-up standing right alongside him. Just after the film jumps back to where it all started, there is a montage to the tune of WAP by Cardi B and Megan Thee Stallion that introduces the audience to rest of the heroes. These r/WallStreetBets members include Jenny (America Ferrera) a nurse and single mother struggling to pay her mortgage, Marcus (Anthony Ramos), a GameStop employee who lives with his parents, and Riri (Myha'la Herrold) and Harmony (Talia Ryder), two University of Texas Austin students burdened with mounds of student debt. They are each introduced with their net worth on screen making it clear, especially when the villains come into play, why they were eager to follow Keith's lead. Dumb Money allows each character time to shine which solidifies the impact of the third act as everything comes to a head.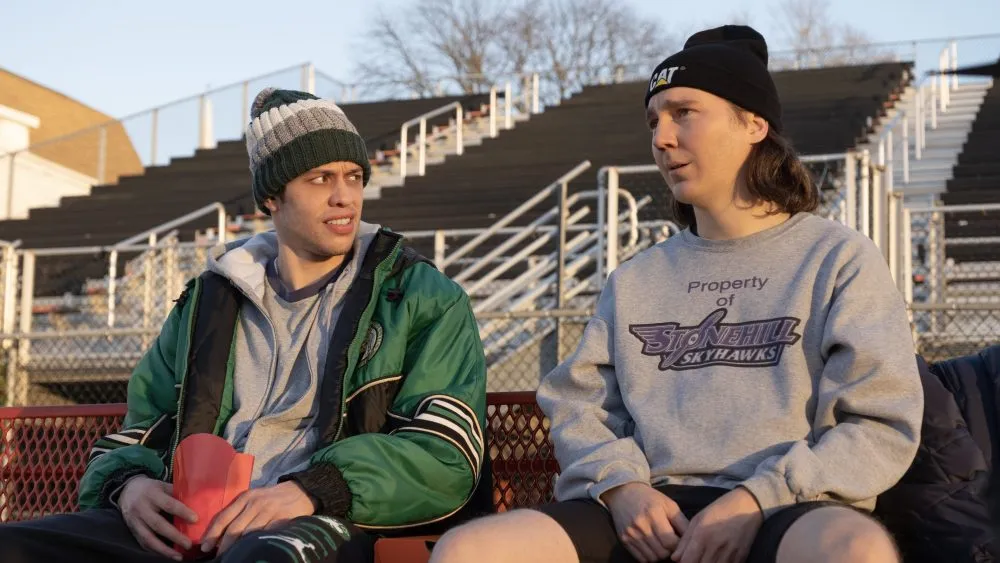 The hedge fund villains, led by Ken Griffin (Nick Offerman), include Gabe Plotkin (Seth Rogen) and Steve Cohen (Vincent D'Onofrio) are shown sweating over these Reddit users while being surrounded by the most ostentatious visuals emphasizing their wealth. While the "little guys" are living in their parent's home or biking to work, these men are complaining about the lack of a tennis court at their mega-mansion. They aren't the only ones playing games with the poor. There is also Vlad Tenev (Sebastian Stan) and Baiju Bhatt (Rushi Kota) the supposed good guys who founded Robinhood, claiming they are helping the average consumer get into trading when in reality they are aiming to be a part of that top 1%. Each of these men are wholly unlikeable which in this case means they perfectly understood the assignment.
A crowd-pleasing, compelling, and hilarious look at what happened when David took on Goliath, Dumb Money is an absolute blast. Gillespie's approach to Keith Gill's rise to internet and stock market infamy is a must see. This is a film for you, for me, and for anyone who has ever felt like the underdog. By the end you will find yourself saying HODL and Diamond Hands as you cheer on the everyday heroes who dared to take on the behemoths of Wall Street.
Dumb Money premiered at the 2023 Toronto International Film Festival. It opens in select theaters Friday, September 15 before expanding nationally on Friday, September 29. It is rated R for pervasive language, sexual material, and drug use with a runtime of 1 hour 44 minutes.