The moment we have been waiting for arrives this week. Reunions all around although one of those means the galaxy is closer to chaos. New troopers, familiar ships, and story time…let's get into Part Six "Far, Far Away" with this Ahsoka Episode 6 Easter eggs and breakdown.
Spoilers ahead if you have not watched episode 6 of Ahsoka.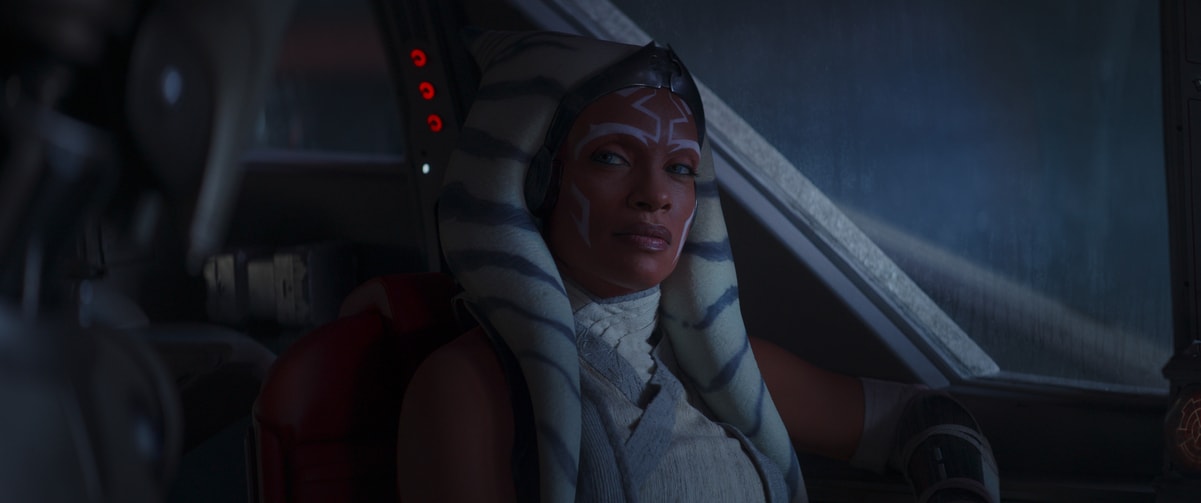 Ahsoka Episode 6 Easter Eggs & Breakdown
Ahsoka remembers the stories Huyang used to tell them at the temple about the Purrgil. The History of the Galaxy Part 1, 2, and 3. One being the best… is that a cheeky nod that A New Hope is the best?
Huyang begins telling her a story… A long time ago, in a galaxy far, far away
RELATED: Ahsoka Episode 5 Easter Eggs & Breakdown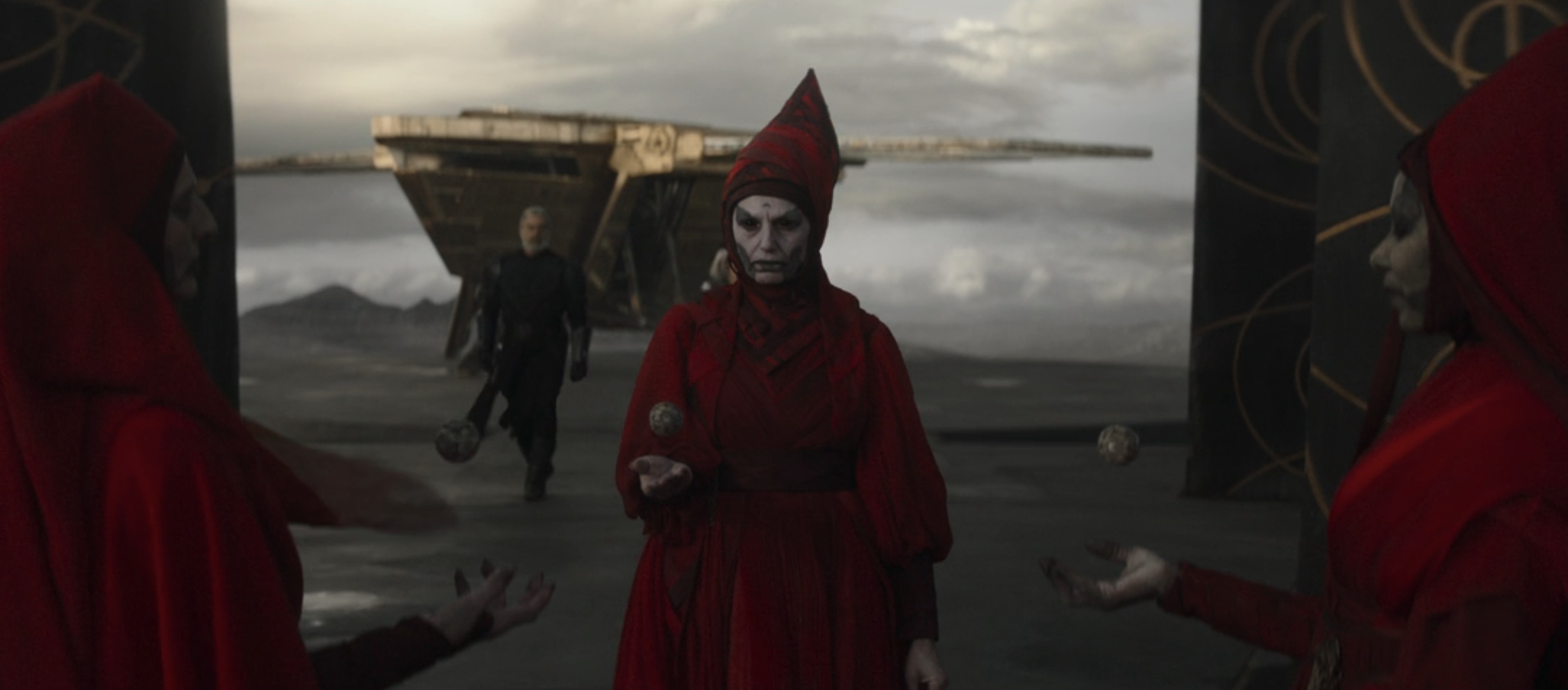 Elsbeth's Eye of Scion exits hyperspace. They have found Peridea, the ancient home of Elsbeth's ancestors, the Dathomiri. Baylan says this place is a graveyard for the Purrgil.
Along with Sabine, they head to the surface where they are greeted by Nightsisters including The Great Mothers. They tell her Thrawn is coming.
The Great Mothers are named: Aktropaw, Klothow, and Lakesis.
Sabine is locked up.
Baylan tells Shin he was only slightly older than her when everything he knew burned- the destruction of the Jedi Temple and the Jedi Order. He seeks Thrawn and Peridea in order to end the cycle of power and start new.
A Star Destroyer appears. This is Thrawn's ship, named the Chimaera. You can see the creatures design on the underside of the ship.
On board there is an army of Night Troopers led by Enoch. Captain Enoch is Grand Admiral Thrawn's right-hand man. Thrawn appears and declares they will escape exile soon thanks to Elsbeth.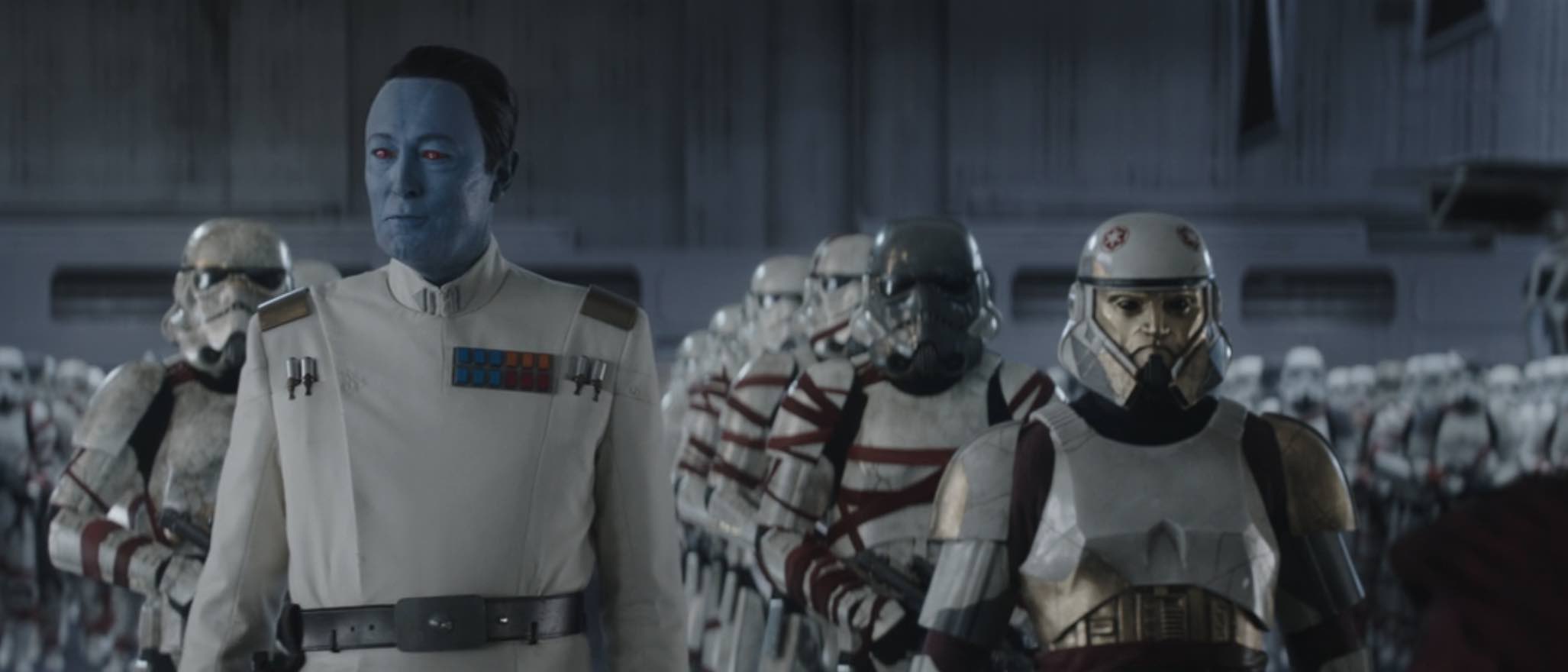 Thrawn knows Baylan was a General in the Jedi Order.
They bring Sabine to meet with Thrawn. He gives her everything she needs to find Ezra including a Howler to ride. Howlers made their first appearance in Star Wars: Jedi Knight: Jedi Academy. Although these Howlers look less reptilian and more like a horse-dog hybrid.
Thrawn orders Shin and Baylan to kill Sabine and Ezra. Sabine is attacked by Nomads.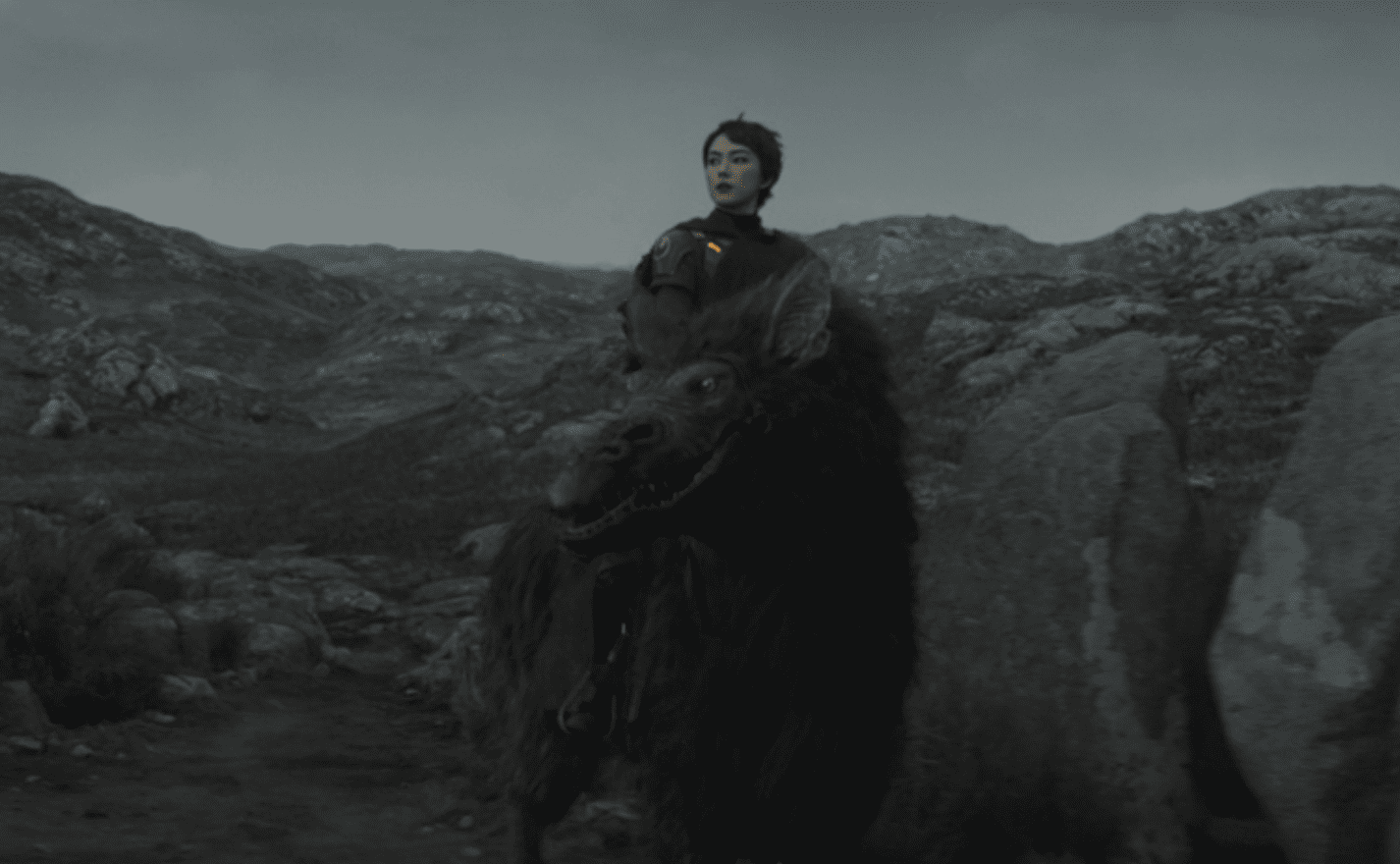 Sabine and her Howler, who is sorry for leaving her during the fight, continue on until they meet creatures called Little Noti.
The Noti lead Sabine to their village where Ezra has been hiding.
Baylan says Ezra is from the Bokken Jedi who were trained in the wild after the Temple fell. He also feels something stirring on the planet that could be more powerful than Thrawn and the Nightsisters.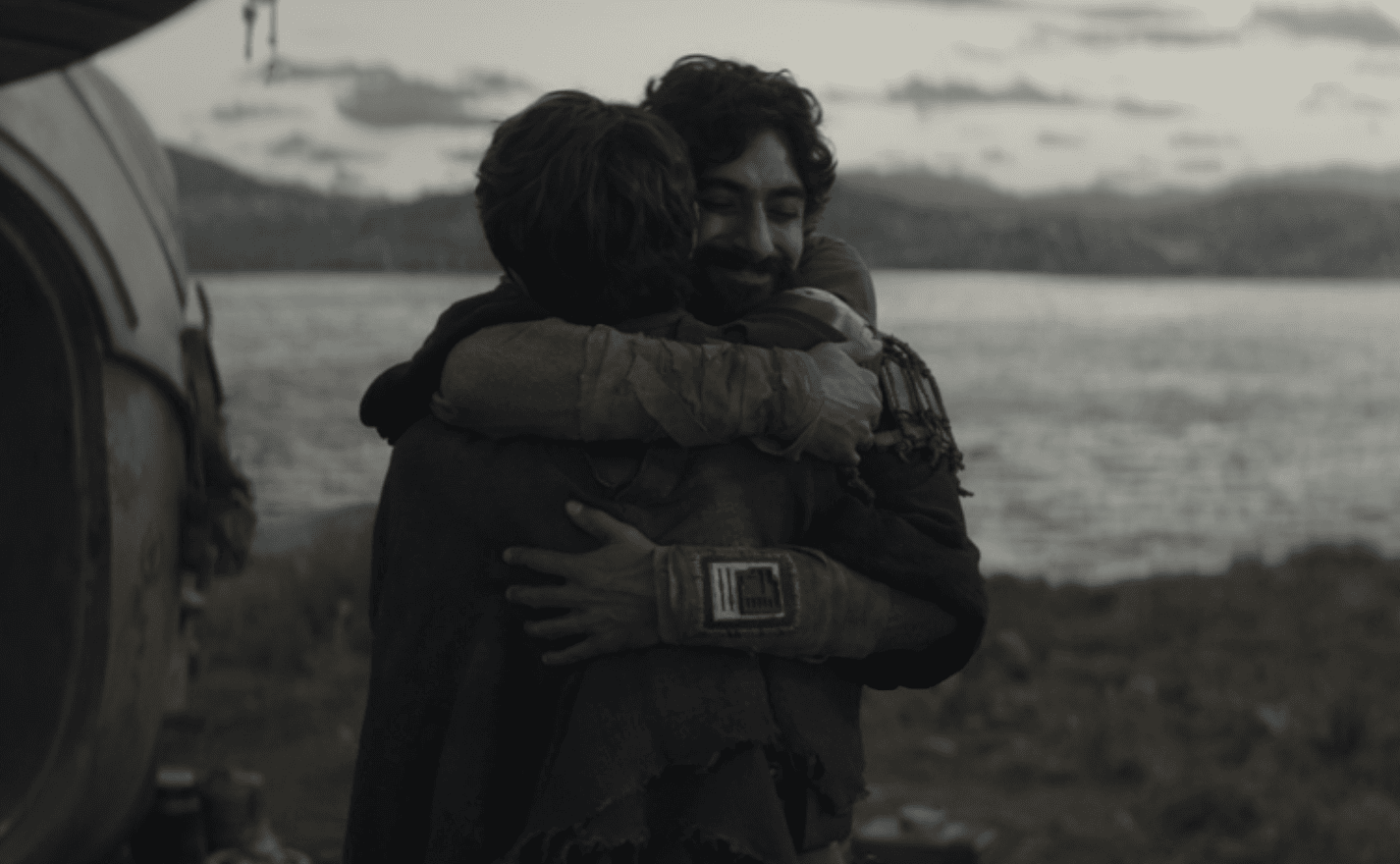 The Great Mothers warn Thrawn that a Jedi is coming and that she is traveling on the Travelers (the Purrgil). Thrawn wants to know everything about Ahsoka before she arrives. He asks the Great Mothers to use their Dark Magick. They reply that the thread of destiny demands it.
Episodes 1-6 of Ahsoka are now streaming on Disney+.