Terrifying and captivating, director and writer Brian Duffield delivers a unique and thrilling twist on alien invasions in No One Will Save You. With an incredible performance by Kaitlyn Dever and a soundscape straight out of nightmares, this film is bound to become another horror favorite.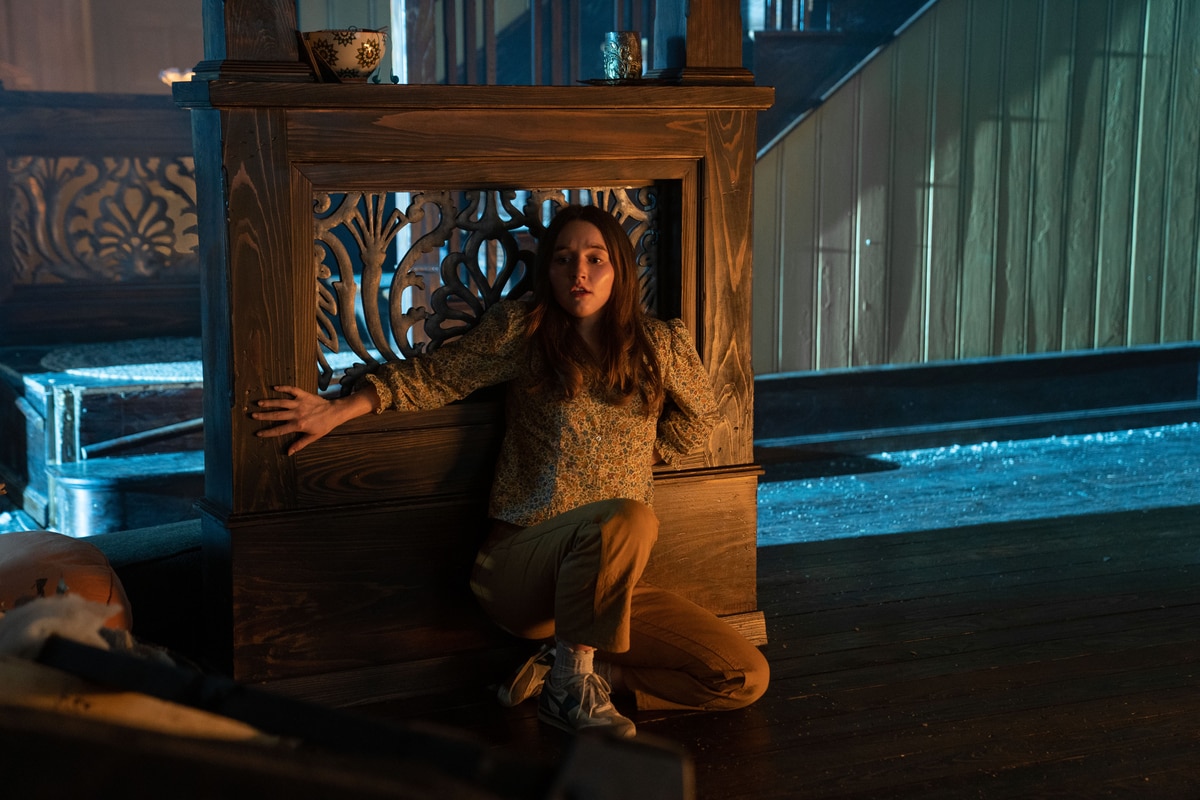 No One Will Save You Movie Review
Brynn Adams (Kaitlyn Dever) lives alone on the outskirts of town where she spends her days sewing dresses for her online store, writing letters, and adding to her model of the town. Despite seeming content, there is an undercurrent of pain that she is clearly repressing. Whatever that pain may be, it is clear that in it lies the reason the townspeople have ostracized her–ignoring her friendly waves and even spitting in her face. But that mystery will have to wait as one night she awakens to find her home has been invaded by extraterrestrials. These aliens are intelligent and determined, forcing Brynn to confront them and her own demons in order to survive.
No One Will Save You is a thrilling, nerve-shattering twist on alien home invasion horrors that will keep you on the edge of your seat. Duffield wastes zero time getting into the thrills. After several minutes spent establishing Brynn and her isolation, he gets right to the meat of the story. What follows is a nonstop series of exhilarating chases and horrifying encounters as Brynn attempts to evade her attackers. With little dialogue, the film rests on Dever's capable shoulders as well as Joe Trapanese's score and Will Files and Chris Terhune's (Prey) sound design. Combined, this dials the intensity up to 12, leaving the audience with plenty of nightmare fuel.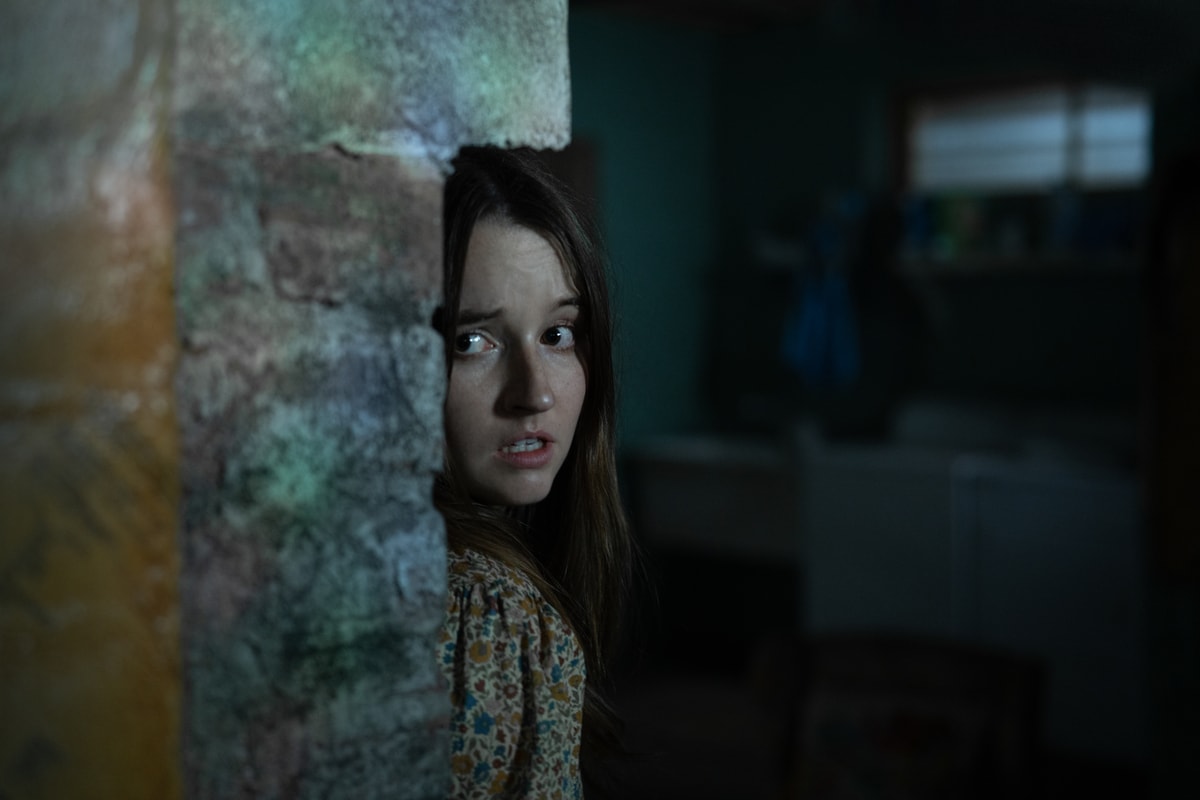 Instead of having Brynn talk to herself, or have her act as a narrator, Duffield opts for her to stay silent. Sure she can speak, but why would she? She has no friends and she lives alone. In fact she seems to prefer the silence as she lives, works, and dances alone in her home. When she does step into town for necessities she is met with avoidance and in one case, outright hostility. Duffield is smart for keeping this mystery well out of reach until the last possible second. When that crushing sadness Brynn has been holding back breaks through to the surface the result is heartrending.
Of course the connection to Brynn would fall apart if not for the brilliant, powerhouse performance of Dever. She is firing on all cylinders deftly handling the physicality of running from aliens while also allowing Brynn's internal pain to show through. Starting as small cracks, they evolve to large, gaping holes and Dever pours her all into letting the audience in one movement, one look into her eyes at a time. A lesser actress would not have been able to pull off this demanding role but Dever does it, reaffirming why she is a favorite and needs more starring roles.
While Will Files and Chris Terhune's sound design for the aliens will give you the creeps, their overall design is pretty retro, in a good way. Duffield has gone back to the basics with their grey skin, abnormally shaped heads, and spindly bodies. It evokes classic alien imagery, quickly establishing these are the bad guys. The effects team has them moving in various ways, the most chilling being an effect similar to stop motion. Those clicks, gurgles, and bellows coming from twitching heads are utterly unnerving. That dread and horror is expertly captured by cinematographer Aaron Morton. Using sweeping shots, extreme closeups, and other genre favorite angles, Morton solidifies the unrelenting pace and intensity of the story. As he has done before in films like Love and Monsters, Duffield has some fun with old sci-fi tropes. There are crop circles, levitating objects, and some tractor beam shenanigans that would have been funnier if something terrifying didn't follow their appearances.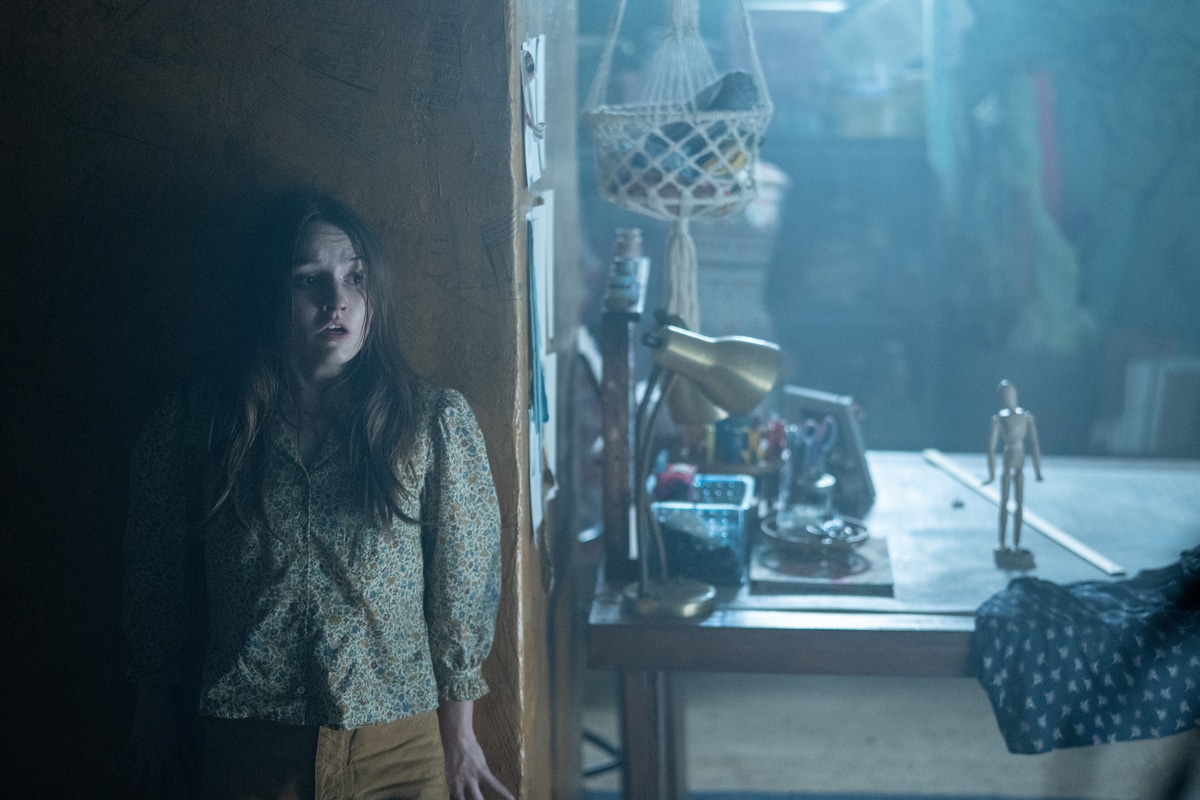 There is also a metaphor at work here, one that deals with finding the strength to fight our own demons. It is not guaranteed someone will come along to save you. Waiting for a rescuer delays the healing process. Sometimes you have to throw yourself the rope and climb out of your own mind without a boost from someone else. The way Brynn's story works in tandem with an alien invasion shows Duffield's innovation at not only working in emotional character arcs but also social commentary into unexpected places.
No One Will Save You is ninety minutes of pure creative, suspenseful, and creepy fun. Duffield keeps audiences on their toes and at the edge of their seats as he pivots around expectations and delivers something terrifyingly original. The visuals, score, and sound design work together in a masterful way to keep the momentum and the intensity high. Dever's performance outshines everything and deserves to be rewarded in every way possible. In a world of films with bloated runtimes and dialogue to match, Duffield does the exact opposite and it has paid off. I only wish I could have seen this one in theaters.
No One Will Save You is now streaming on Hulu. It is rated PG-13 for for violent content and terror with a runtime of 93 minutes.