Lightsaber battles, Force wielding, and don't you dare insult droids in front of Chopper. A certain protocol droid saves the day on Coruscant while our friends are finally reunited! Let's get into Part Seven "Dreams and Madness" with this Ahsoka Episode 7 Easter eggs and breakdown.
Spoilers ahead if you have not watched episode 7 of Ahsoka.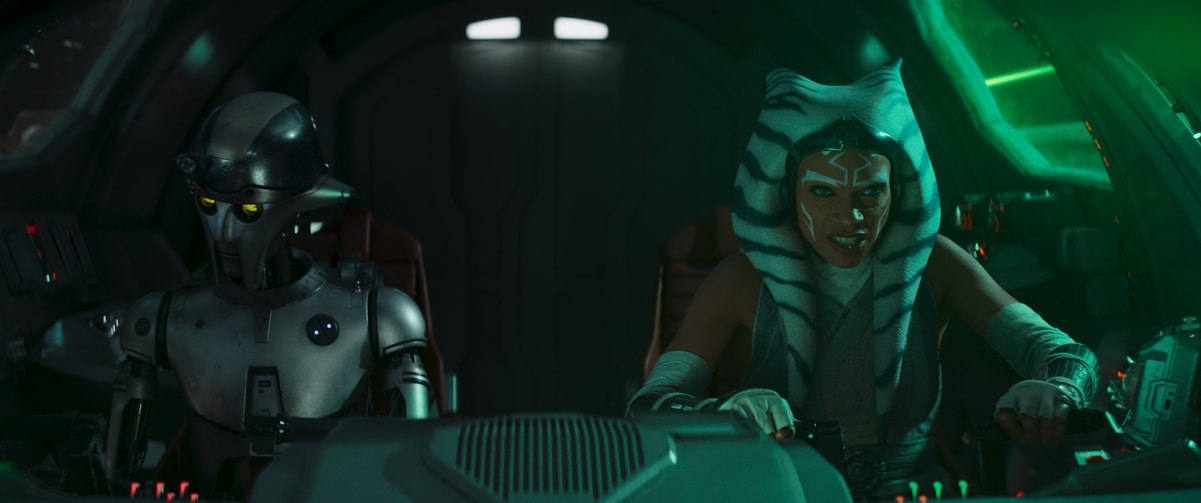 Ahsoka Episode 7 Easter Eggs & Breakdown
Hera has returned to Coruscant to deal with the Senators who are less than pleased with her running off to help Ahsoka and Sabine. Mainly Senator Xiono who we can all agree is the worst.
Xiono doesn't believe there are imperial remnants. Captain Teva mentions the issue on Mandalore, referring to Moff Gideon having a secret base on Mandalore. Aka the last season of The Mandalorian.
C-3PO (Anthony Daniels) arrives with a message on behalf of Senator Leia Organa: she says that she commissioned Hera's mission to Seatos.
RELATED: Ahsoka Episode 6 Easter Eggs & Breakdown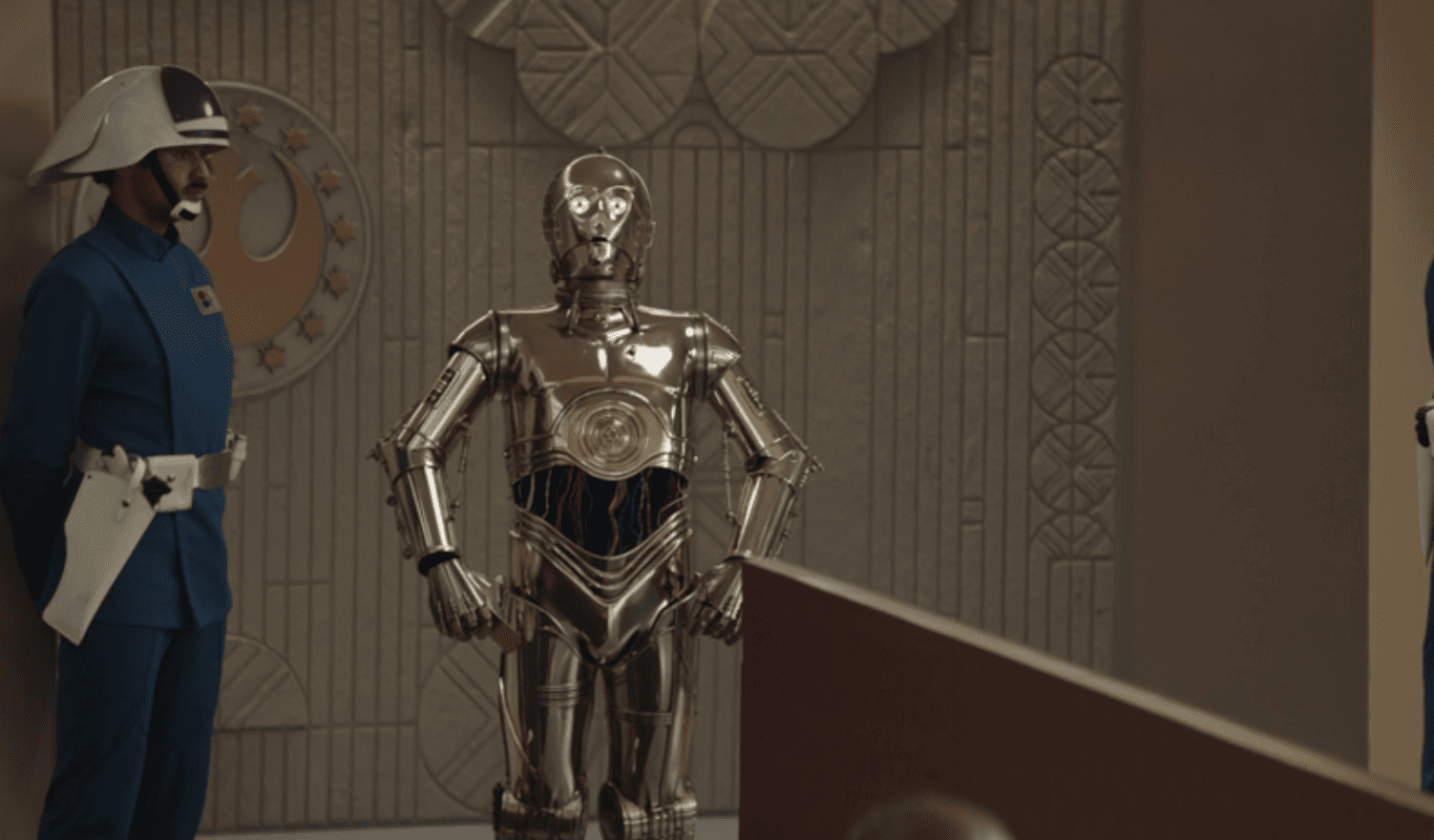 While the Purrgil continue their journey, Ahsoka trains as a video of Anakin training her plays. He tells her to be prepared to fight things other than droids– Count Dooku, General Grievous, and Asajj Ventress.
Ahsoka says Anakin was a good master.
Huyang believes the Purrgil are getting close to the end of the journey.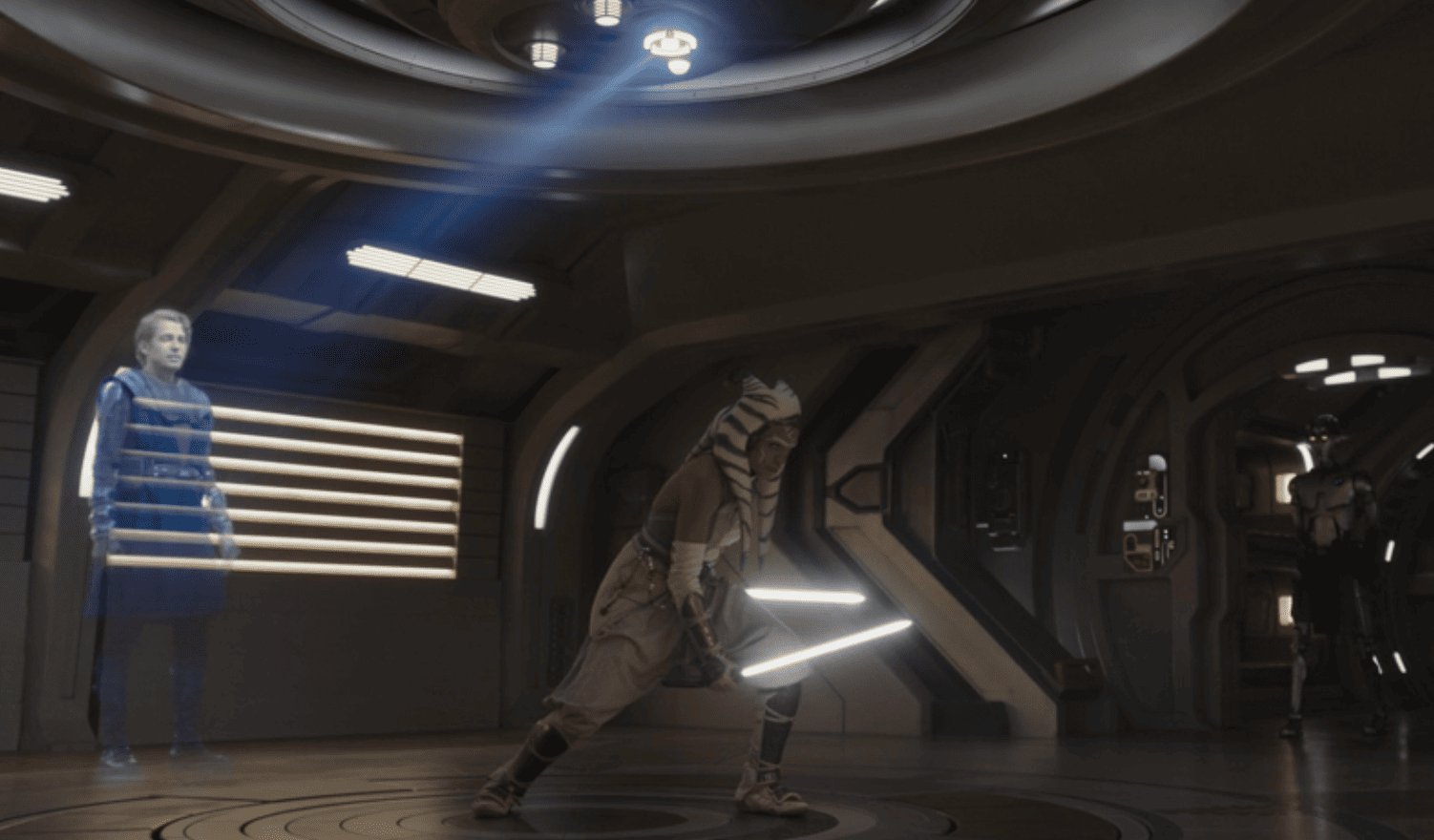 They exit hyperspace and the Purrgil are being attacked thanks to the imperial minefield Thrawn has set up around the planet.
Several ships deploy from the Eye of Scion to attack Ahsoka.
On Peridea, Captain Enoch reports to Thrawn that the minefield was triggered. Elsbeth hands over all the information they have on Ahsoka. Thrawn knows Anakin Skywalker (ahem read Thrawn: Alliances), so he believes Ahsoka will take after him and be both unpredictable and dangerous.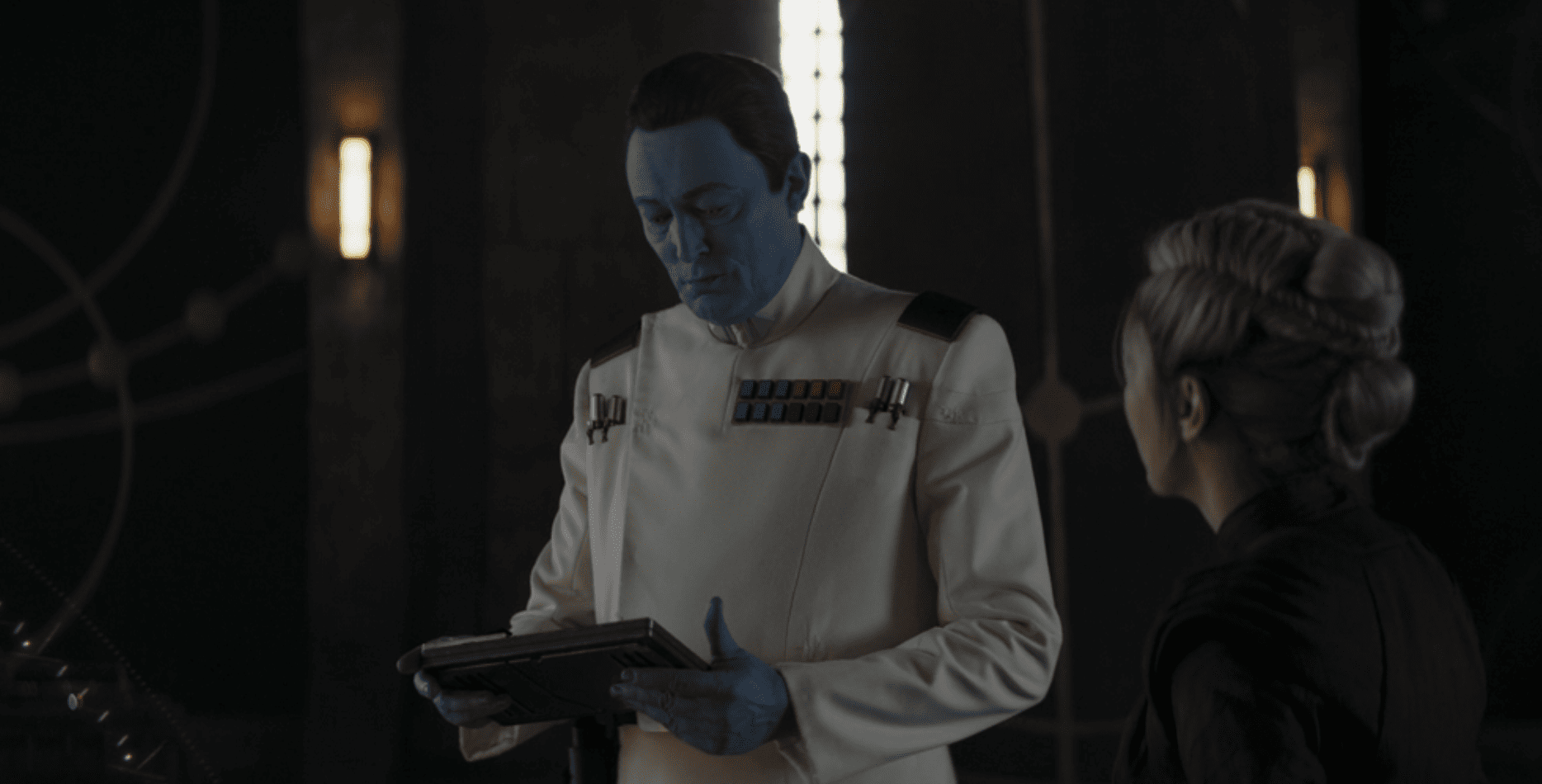 Meanwhile, Sabine and Ezra are traveling with the Noti. Sabine updates Ezra on everything: Battle of Endor, Zeb training recruits, Hera leading the army, and that the Emperor is supposedly dead. Sabine hesitates to tell him exactly how she got to Peridea.
Thrawn asks the Great Mothers to help locate Ahsoka, who is hiding in the graveyard.
Ahsoka searches for Sabine using The Force.
Baylan Skoll and the nomads find Sabine and Ezra. Baylan tells Shin to contact Thrawn. He will not be helping them, his path lies in another direction.
The Noti are a peaceful people, which is great except when you're being chased. Shin and the Nomads attack and Thrawn sends forces to back them up.
Ahsoka and Baylan fight. Ezra and Sabine face-off with Shin and the nomads. Sabine tries to give Ezra his lightsaber but he refuses. "The Force is my ally." With an assist from Huyang, Ahsoka gets away from Baylan.
Sabine, Ezra, Ahsoka, and Huyang are reunited at last!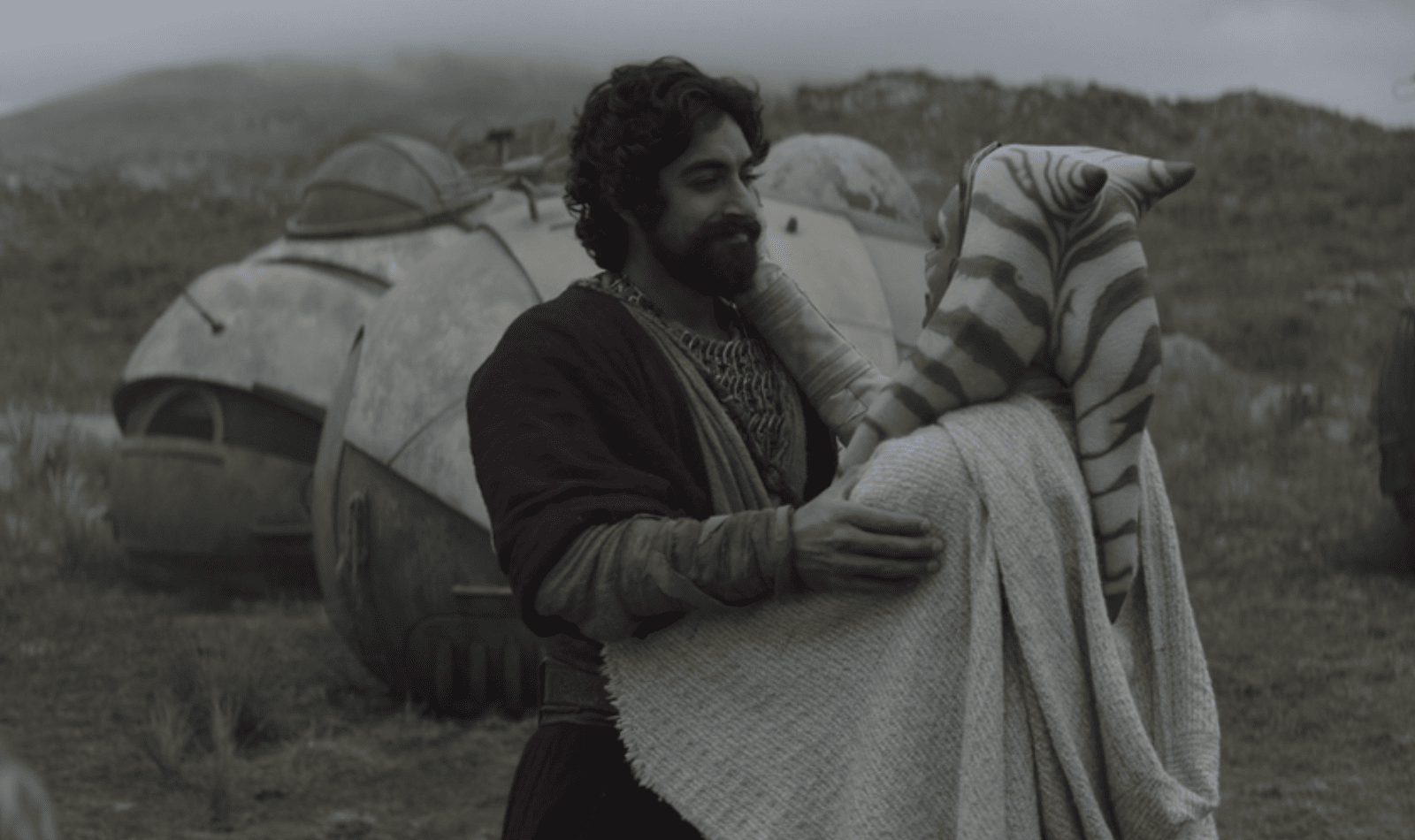 Episodes 1-7 of Ahsoka are now streaming on Disney+.