Disney's Launchpad Season 2 features six all new live-action shorts that follow the theme of connection. The result is stories that are heartwarming, timely, and a lot of fun.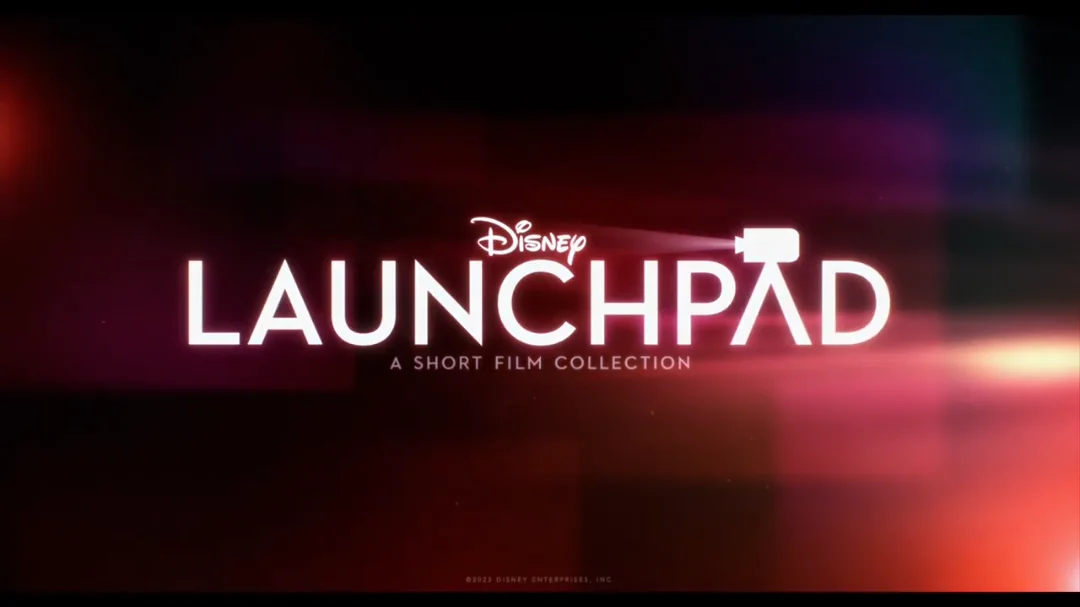 Disney's Launchpad Season 2 Review
After a stellar season 1 last year, Disney's Launchpad is back with another collection of live-action shorts from a new generation of dynamic storytellers. Six filmmakers from underrepresented backgrounds were selected and provided with the opportunity to share their perspectives and creative visions that will show audiences what it means to be seen. Inspired by life's journey, these six shorts for Disney+ are based on the theme, "Connection."
Beautiful, FL, Black Belts, The Ghost, Maxine, Project CC, and The Roof are fun, heartwarming and timely stories about making connections with the ones you love.
RELATED: Disney's Launchpad Review: Memorable Life Stories From Fresh Perspectives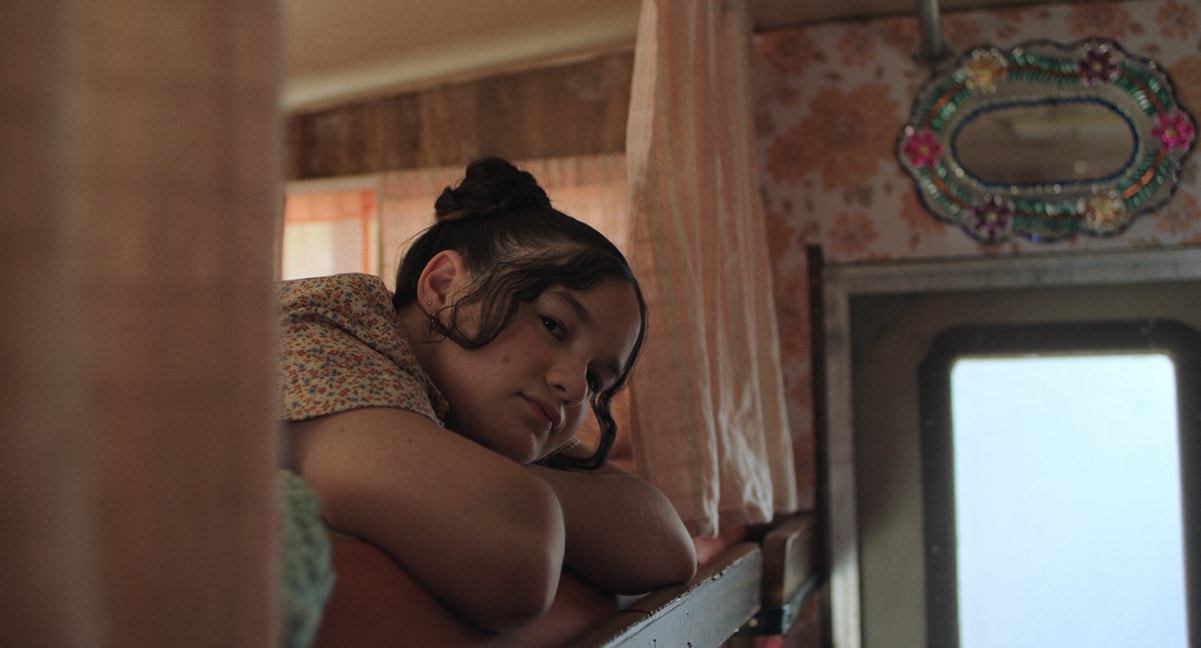 Beautiful, FL
Omara (Dariana Alvarez) is determined to create an ice cream inspired by the Polvorones that her late Abuela Fria (Eileen Galindo) used to make. She hopes if she gets it just right she will win the local ice cream competition. Unfortunately she just can't seem to capture the flavors of the cookies. Her mother (Lynette Coll) recalls how Fria made the Polvorones for the neighbors and suggests Omara ask them for help. This sends the teen all over the trailer park to track down what's missing from the recipe.
Everything about this short is whimsical and bright despite there being a clear thread of grief connecting each person. The grief never overwhelms as writers Joel Perez and Adrian Ferbeyre and director Gabriela Ortega choose to focus on honoring Abuela's memory rather than getting lost in sadness. Each character is colorful, sometimes literally–Arthur (Logan Jennings), one of Omara's neighbors, outfits and makeup are dazzling as drag queen Ahura Cain. Abuela's photo even comes to life as Omara learns more about her grandmother with each neighbor she visits. This one hit home for me as I often cook or bake recipes I learned from my own grandmother.
Beautiful, FL stays true to the theme of connection, with Omara reconnecting with her mother and neighbors while remaining connected to her Abuela. This is a story about the joy that can fill our lives when we choose to remember our past loved ones.
Black Belts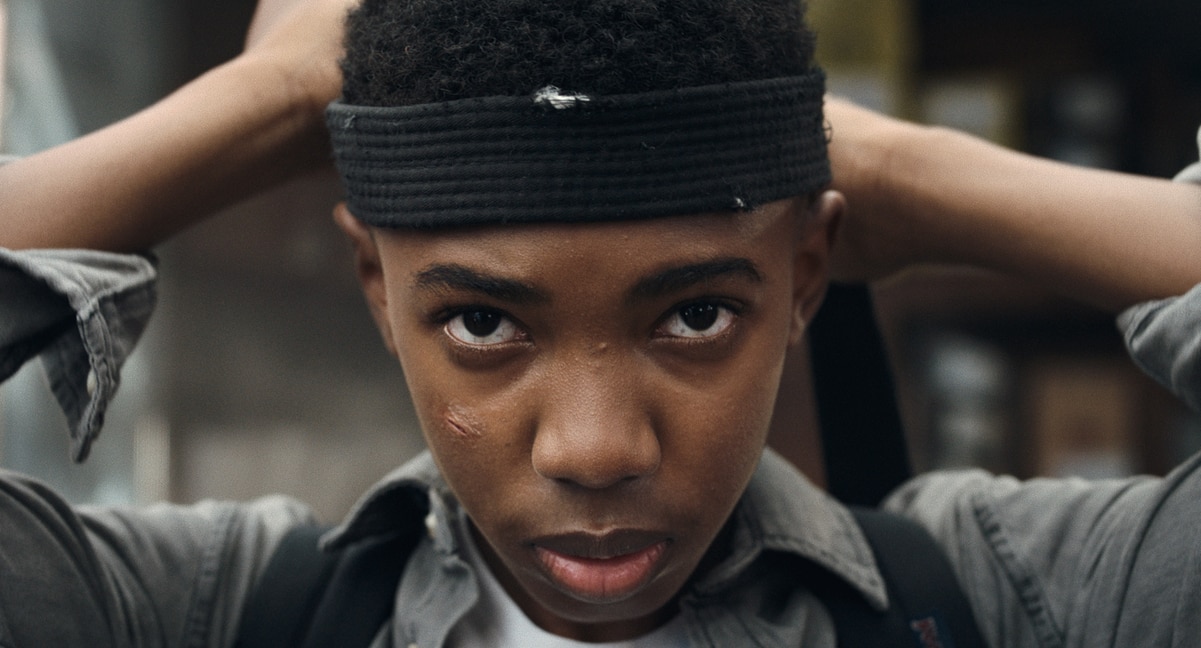 KJ (Seth Carr) wants to prove that he can be an amazing martial artist just like his father Maurice (Tremayne Norris). There is one problem though, his father is not interested in training KJ, having lost his will to fight after his brother passed away. KJ can't resist the call of the fight though and sneaks his way into a local underground dojo. He wants nothing more than to earn his peers' respect but he quickly learns there is more to martial arts and being a man than throwing hands and landing kicks.
Black Belts opens with an homage to Bruce Lee's martial arts films. The footage is slightly grainy, the dialogue is cheesy in a way that makes you smile, plus the action is old school. Win win right there. Director-writer Spencer Glover and writer Xavier Stiles clearly love this genre of film and also the heartwarming lessons that go hand-in-hand with master and apprentice style training. Father and son have a lot to work out in very little time, fortunately martial arts is there to lend a helping kick to the face, metaphorically and physically. As his father grapples with regret and guilt, KJ learns to balance both his mind and his heart. The premise is an interesting one and it has potential to be fleshed out further into a full length feature.
Staying true to the theme of connection, Black Belts is about a father and son reconnecting as well as connecting with oneself. Our hearts and minds can be at war with one another, balance is the key to peace and growth. It is a timely reminder for us all.
The Ghost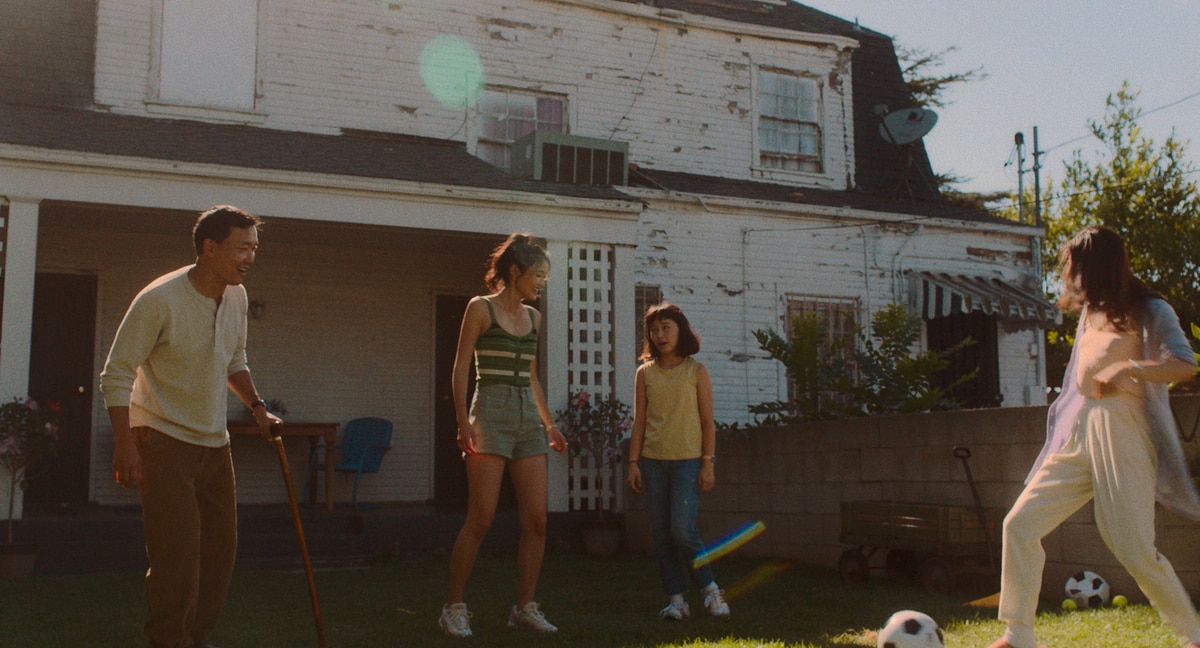 Twelve-year old Clarice Chung (Hana Marie Kim) feels like an outcast even in her own home. Her mother (Sook Hyung Yang) works long hours since her father's (Eddie Shin) disability left him unable to work. She withdraws from her family more and more each day, choosing to focus on her friends or hockey instead. One night when a fight breaks out at the dinner table, Elena (Ayvah Jordan Vasquez), a young ghost, is awakened and takes Clarice's family to some unknown dimension. It's up to Clarice to let go of her tween angst in order to save her family.
A little bit creepy but nothing too scary, director Erica Eng and writer Kevin Jihyek Park bring this ghost story to life in a way that is reminiscent of Casper. Essentially, a human learns what is important in their life from a ghostly friend, or in this case a frenemy. The conflict with her family is not just due to Clarice's age but also because she feels like she is in the shadow of her "perfect" older sister Naomi (Andie Ju). That's when Elena appears with a backstory that parallels Clarice's present. In watching her family get taken by Elena, who clearly hasn't crossed over for a reason, Clarice learns the all important lesson of being grateful for those in your life who love you.
As for the theme of connection, Clarice and her family reconnect thanks to a young girl's ghost. They all learn to appreciate one another and their differences. This one may be a little creepy but it's also uplifting and sweet.
Maxine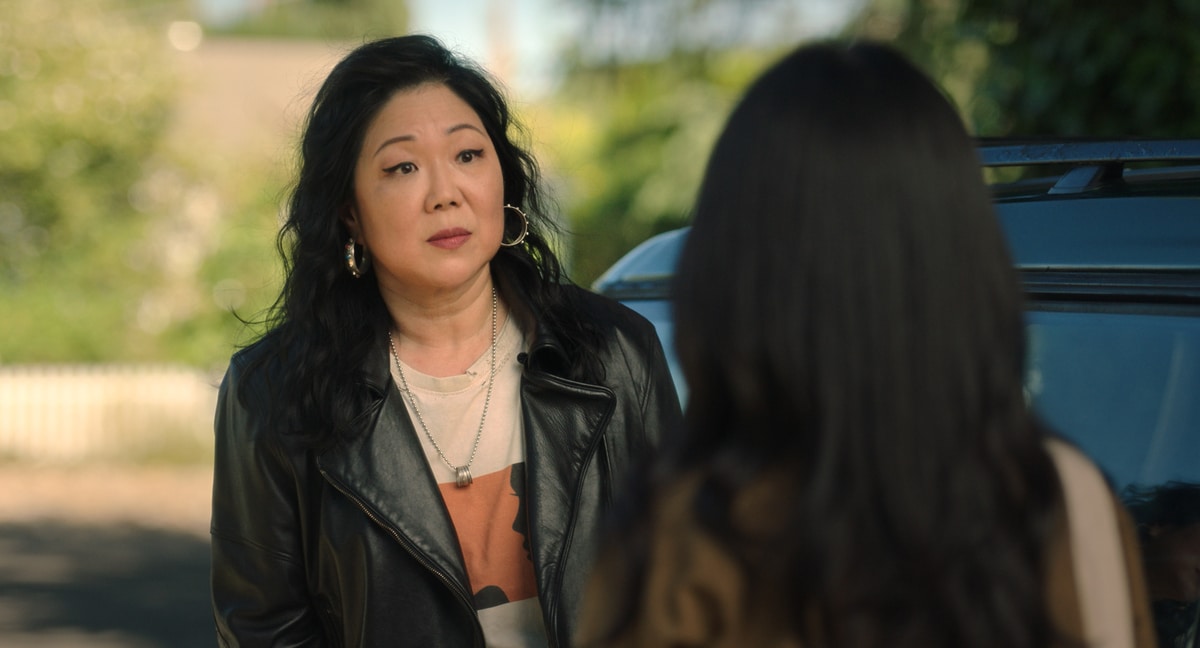 Allie (Elaine Young) has been keeping her girlfriend Maya (Isabella Day) secret from her family. She wants to invite her to their Hungry Ghost Festival but is worried how her family will react. As the family sits down to select photos of ancestors who will be invited to the feast this year, she finds one of a woman that no-one really knows that much about. Through the magic of the holiday, Maxine (Margaret Cho) crosses over to the land of the living and bonds with Allie. A lesbian herself, Maxine encourages Allie not to hide this part of herself from those she loves.
Director-writer Niki Ang embraces the fun of hanging with ancestors, in the vein of Coco, all while learning to love yourself. "Life is short, don't spend it hiding who you are," Maxine tells her. This is a double teaching moment because Maxine may be full of advice but she needs to take some as well. Who says you can't make changes after you're dead? This is a story about two women who stumbled upon one another by chance but need each other to overcome their own fears. If that involves a hilarious trip to the supermarket then so be it. Cho leans into the comedy while also delivering a heartfelt performance as the black sheep of the family.
Maxine is a story that speaks to the connection relatives have with one another and how history loves to repeat itself. Separated by decades and death, these women bond over shared experiences and the hope that in the future no one will have to feel the way they have felt.
Project CC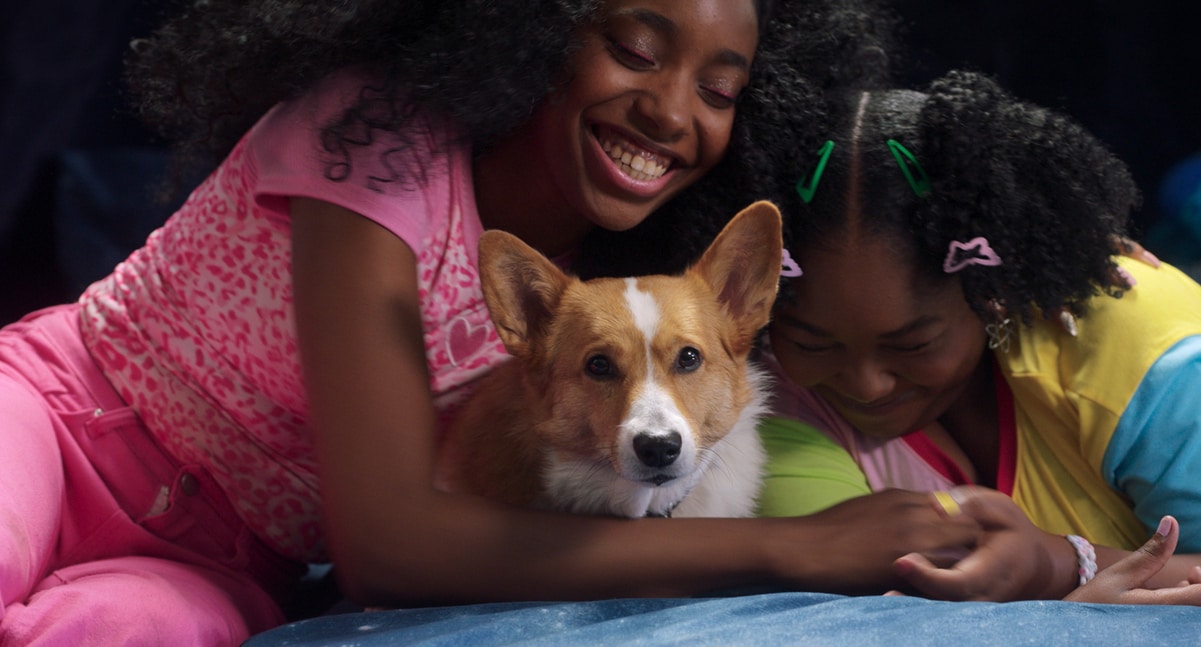 All around young genius Paris Brownlee (Jessica Mikayla) struggles with the idea that her best friend, CC (Jordyn Curet), is dying from an unnamed disease. Determined to save her friendship, Paris decides to conduct a cloning experiment. However cloning is not exactly an easy feat to accomplish and things quickly go awry. She must rely on her wannabe influencer sister Porfia (A'Lasia Simone) to help her fix her mistakes before their parents get home.
Director Cashmere Jasmine and writer Jasmine Johnson are out for your heartstrings with this story of friendship, loss, and hope. But it's not all heavy, thankfully, and plays out similar to a fun Disney Channel Original Movie or 90s science films like Flubber. Paris is the absent minded professor in this case and can only hope to clean up her mess (wrong DNA sample!) before mom and dad make it back. The second act is a dizzyingly fun race that also packs quite the emotional punch as Paris must face the reality of her friend's death.
Project CC sticks to the theme connection in that these two friends share a bond that even death will not be able to break. But also she is able to reconnect to her sister, something neither thought was possible. If you are grieving I would recommend having some tissues ready. Don't be as unprepared as I was.
The Roof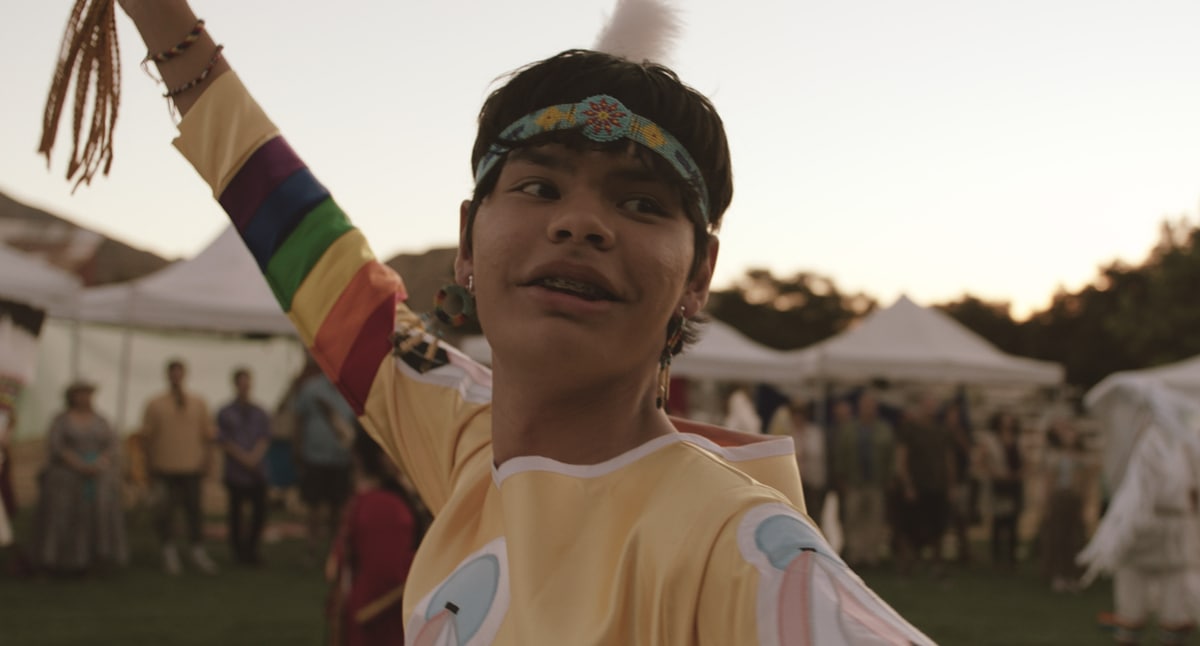 Northern Cheyenne teen Ray (Phoenix Wilson) has been sent by their mother to live with their grandfather Nick (Wes Studi). The latter is closed-off and busy trying to repair his roof. Binding with his grandchild is not at the top of his to-do list. Ray finds a framed photo of their grandmother and her ceremonial dress. Encouraged by Ray's mom, the two finally begin to bond while working on the roof and Ray is surprised to discover a connection between them and their grandfather that they never thought possible.
Director Alexander Bocchieri brings writer W.A.W. Parker's story to life about a teen who feels like an outcast at school. Ray identifies as "Two-Spirit," a term used in Indigenous cultures to represent an aspect of the LGBTQ+ community, something that seemingly puts him at odds with Nick's tough personality. However, Nick understands what it's like to be an outsider, surrounded by kids who don't look or act like him. Nick lived during the time of the "Federal Indian Boarding School Policy," when Native children were forced to attend schools that would mold them into Western culture, whether they wanted to or not. Both of these characters have felt the weight of society's pressure on them and by sharing that with one another they feel a burden lifted. Acceptance and understanding is a beautiful thing. Like last year's The Little Prince(ss) and Growing Fangs, The Roof is another important and wonderful Pride story.
The connection here is between Ray and Nick as well as Ray with their culture. It is a story about finding common ground and learning more about your heritage.
Verdict
What I love about the Launchpad series is that not only does it put new and innovative filmmakers on my radar but the stories themselves feel fresh and heartwarming. Once again each storyteller has delivered something meaningful and dynamic in such a short period of time. These stories are the kind that will have viewers coming back again and again. I look forward to seeing each of these directors and more of their incredible films in the future.
Season Two of Launchpad begins streaming on Disney+ September 29. Season One is available now.