Disney On Ice Presents: Magic In The Stars celebrates 100 years of Disney magic. This incredible show full of aerial acrobatics, phenomenal skating skills, and tons of familiar faces encourages everyone to share their unique stories and shine bright like the stars of the night sky.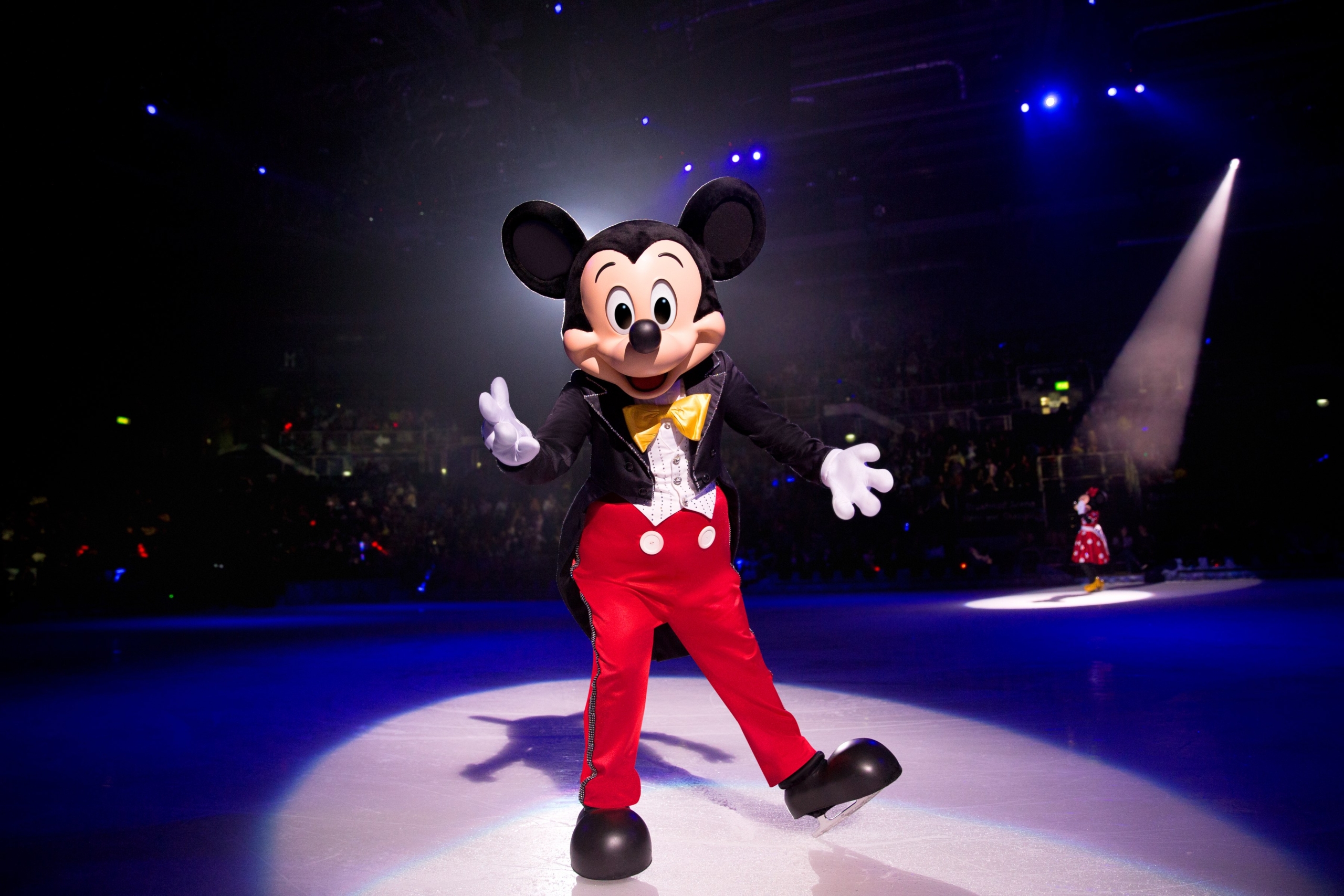 Disney On Ice Magic In The Stars Review
Coinciding with the Disney 100 celebration, Disney On Ice Magic in the Stars has skated into the Washington DC area and brings plenty of wonder and pixie dusted surprises along with it. Along with returning friends, it also features the on-ice debut of Raya from Raya and the Last Dragon as well as Frozen 2's Anna and Elsa. Each Disney On Ice show is special in its own way and this one is no exception. Magic in the Stars is an unforgettable experience that will become a core memory for everyone in the family.
The show opens when the official conscience, Jiminy Cricket and the Blue Fairy, come out to reveal that it all starts with a wish. Sound familiar? Anyone else remember the Wishes from Walt Disney World? Soon the Fab 5 take the ice and the show really gets started. Everyone is decked out in their shiniest, imitating the stars that are twinkling above the stage.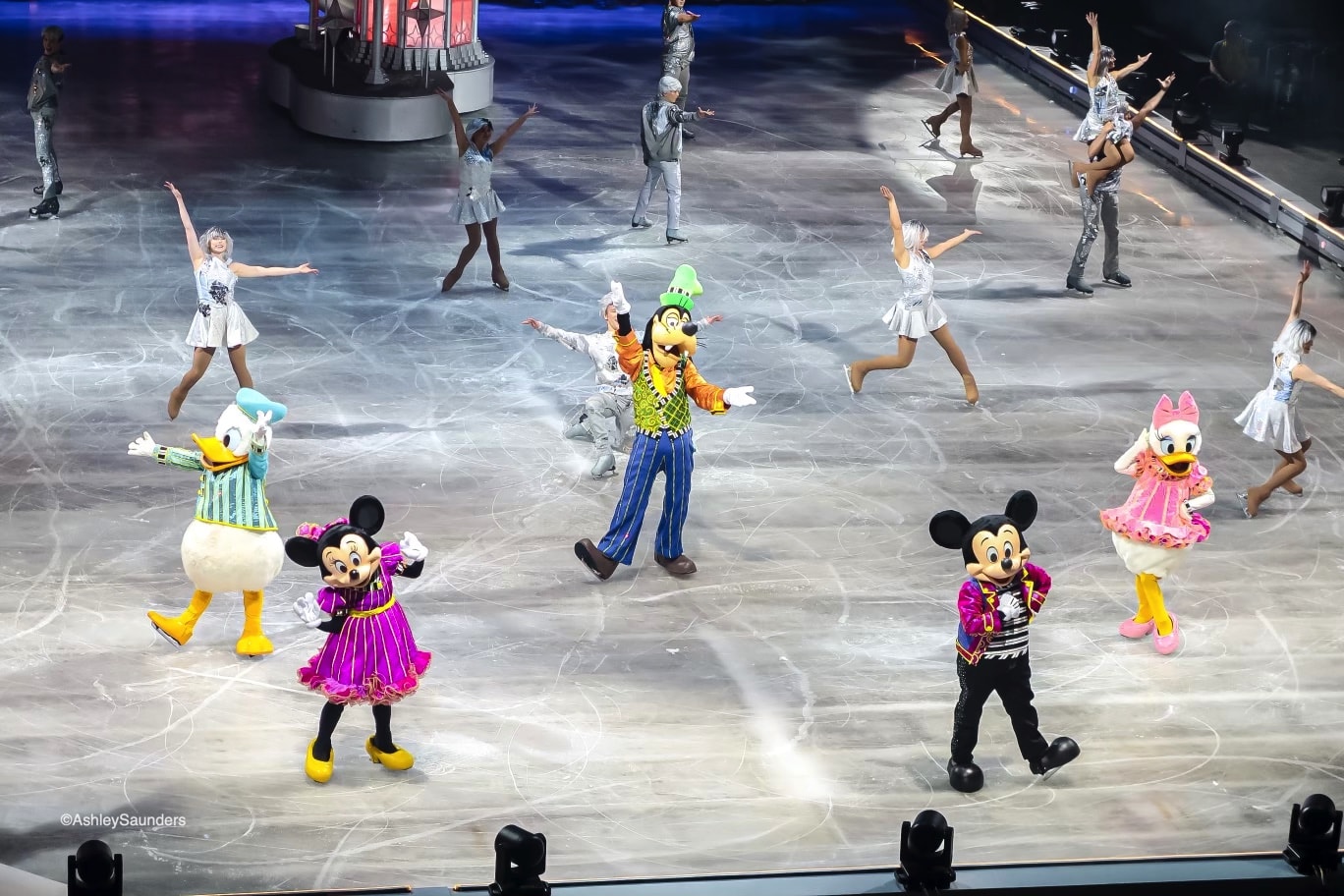 The first half of the show features Princesses, a Flying Carpet, and Andy's toys. From new choreography to pyrotechnics and aerial skills, Disney On Ice has brought all sorts of fresh ideas to the show. I really enjoyed how each Princess that came out had her own segment. Instead of a passing wave, Snow White was able to perform her song. Tiana made a wish, Jasmine got out of Agrabah, Rapunzel and Flynn soared like a lantern, Belle and Adam danced, and Cinderella made it to the ball with a little help from the audience. Joining the Princess lineup for her on-ice debut was Raya. Not only did she perform in their ensemble number but she also showed off her fighting skills in a delightful routine that saw her flying in the air.
Woven throughout the Disney classics are new mixes of familiar songs that keep the energy up throughout the show. Some are given what I call a Disney Channel Original Movie beat, as the characters glide across the ice to the delighted cheers of the audience.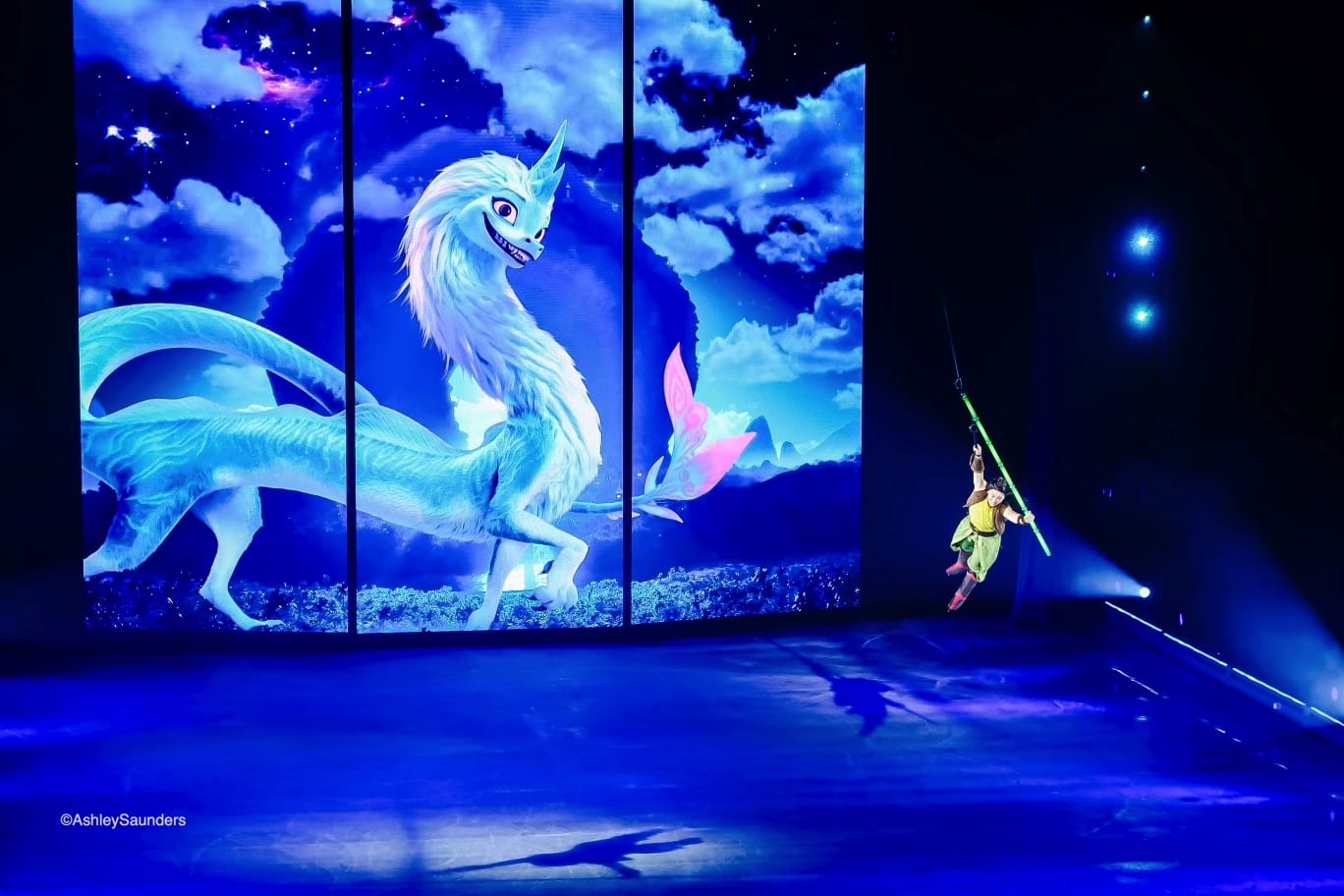 The second half starts fast, like Lightning. Ka-Chow! Lightning McQueen and Mater go tractor tipping and try to avoid Frank. I bet dirt tracks are easier to drive on! Anna, Elsa, Kristoff, Sven, and Olaf sing and dance to songs from Frozen 2. Away, away… Moana sails the ocean err ice to return the heart of Te Fiti with some help from demigod in residence, Maui. It wouldn't be a Disney celebration with the incredible Madrigal family. Encanto is always the crowd pleaser. Updated from last year's debut, their segment still opens with The Family Madrigal. But this time Bruno is out on the ice, even if he is still a little shy! There is a little twist on We Don't Talk About Bruno that is fun, before one big fiesta with Colombia, Mi Encanto. It is so hard not to dance!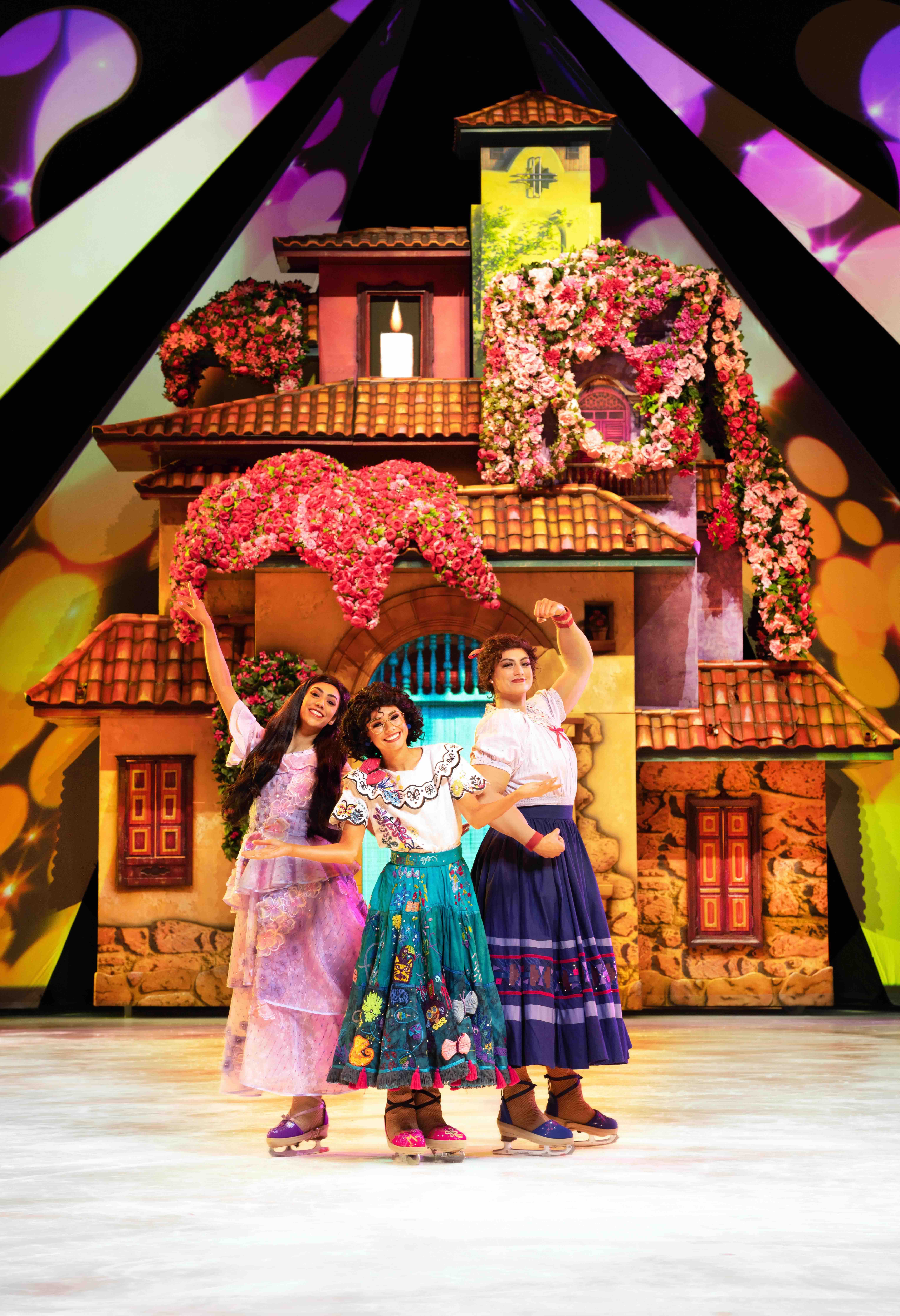 And with that, a night full of awe and magic comes to an end. Disney On Ice Magic In The Stars reminds everyone in the audience that we are all stars with a bright light shining within us. I will never cease to be amazed by the sheer talent of every skater on the ice. The added segment with Raya takes the athleticism to new heights for jaw-dropping moments. Disney On Ice once again pulls off an event that is more than just a show. It creates special memories for families to carry with them forever. Whether you are a Disney kid or Disney adult, these shows bring the magic you love right to your hometown. It's a must see every time.
Disney On Ice Magic In The Stars Washington DC
Ticket Information
Tickets are on sale now at Ticketmaster.com or directly from the venue's Box Office.
Dates and Times
October 5: 7:00 PM
October 6: 0:30 AM & 7:00 PM
October 7: 10:30 AM, 2:30 PM & 6:30 PM
October 8: 10:30 AM, 2:30 PM & 6:30 PM
October 9: 1:00 PM
Location