Ask any 90s kid what their gateway to horror was and the answer will 100% be Goosebumps. After a successful TV show in 1995 and some movies that didn't live up to the name, Disney+ and Hulu's Goosebumps is a welcomed return to the world of R.L. Stine that will satisfy both new and longtime fans alike.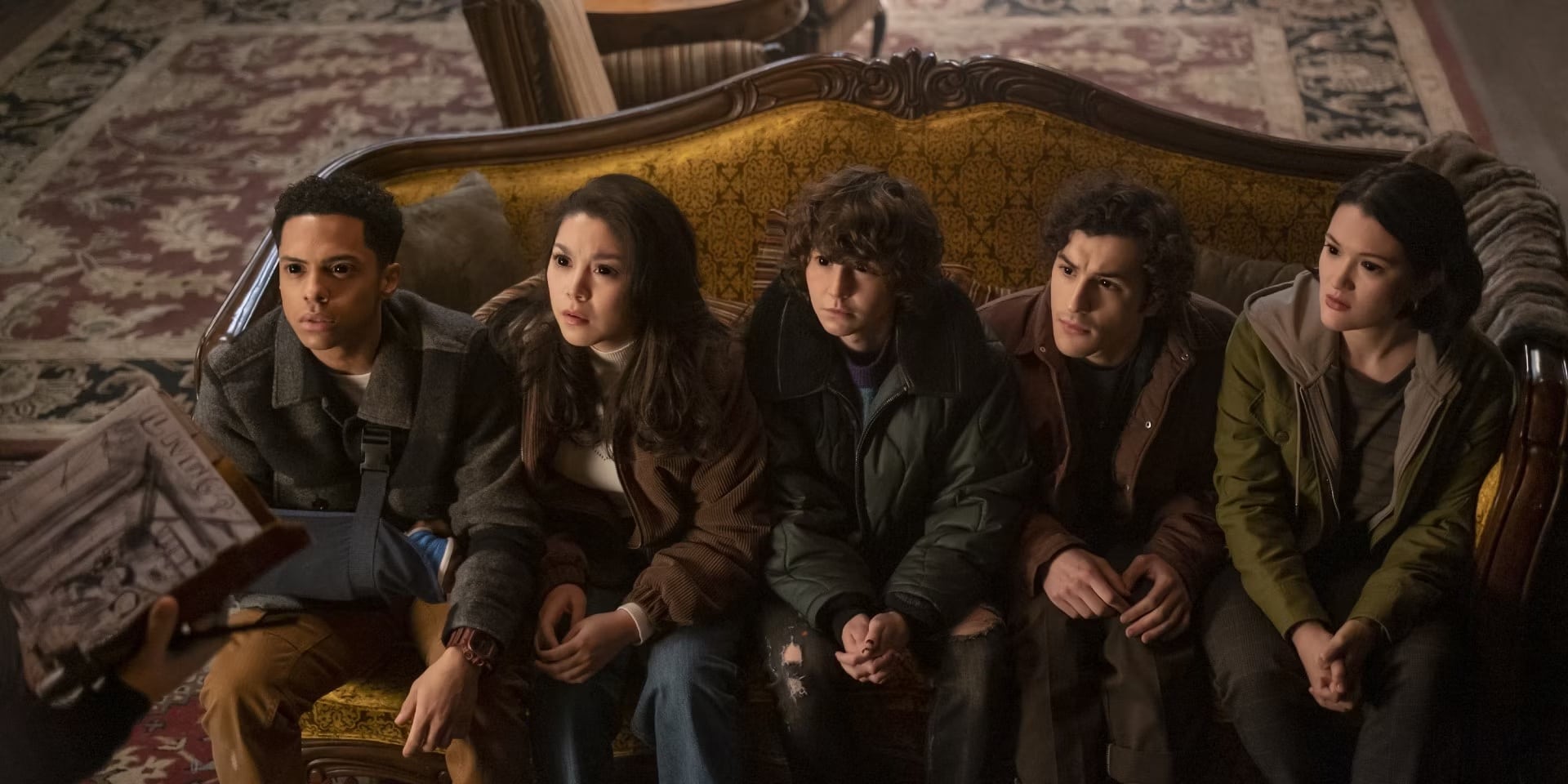 Goosebumps Season 1 Review
It's Halloween time in the small town of Port Lawrence and that means the teens of the local high school are eager for some harmless mischief. Star quarterback Isaiah (Zack Morris) along with his girlfriend decide to host a party at the abandoned Biddle house where thirty years ago, teenager Harold Biddle (Ben Cockell) died after some mysterious circumstances. The night of the party Isaiah along with his friends Isabella (Ana Yi Puig), James (Miles McKenna), Lucas (Will Price), and Margot (Isa Briones) learn that the house isn't deserted. In fact their new teacher Nathan Bratt (Justin Long) has just moved in. That isn't the only secret revealed. There is more to this house than meets the eye and when Harold's collection of haunted items fall into the hands of the teens, they end up with more than just goosebumps as they fight for their lives.
Delightfully spooky and intriguing, Hulu and Disney+'s Goosebumps is a worthy successor to the original 1995 TV series. Although it does take the route of the films, in that it weaves together familiar Goosebumps stories with an original plot, it manages to capture the essence of what makes Stine's books memorable. Creators Rob Letterman and Nicholas Stoller knew what they were doing with this series, satisfying both longtime and new fans. They have brought the right amount of horror and mystery to the table to create something wickedly special and utterly intriguing.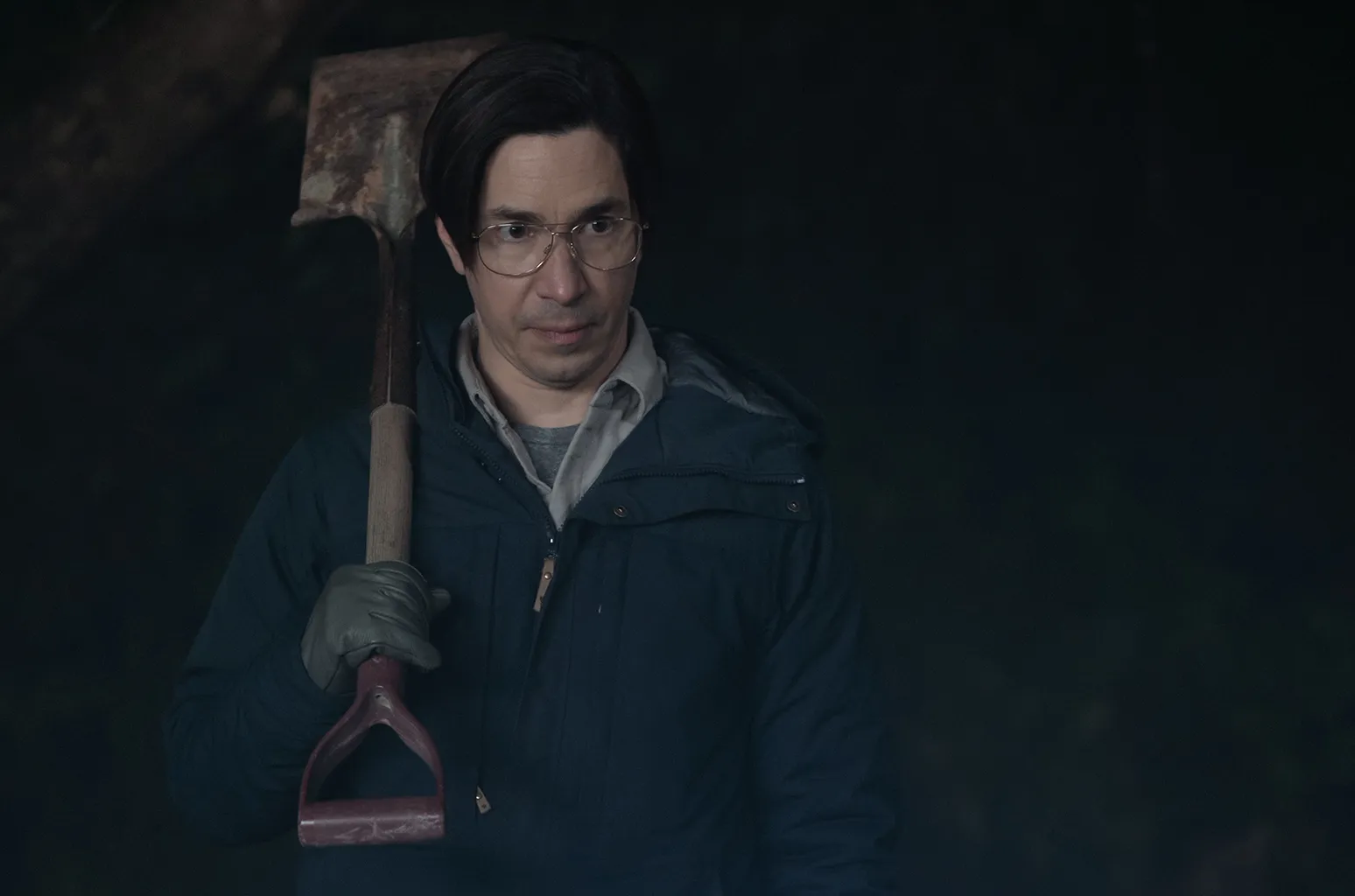 Goosebumps season 1 will feature 10 episodes, the first five are used to spotlight one of the main teens and their account of the party as well as their run-in with Biddle's haunted items. Each episode is named for one of Stine's original stories and follows the plots, albeit with some twists as well as nods to the greater story. If you're concerned that Disney has somehow watered down the scare factor don't be. This show embraces the supernatural and overall eeriness of the setting. It may not be as terrifying as Long's latest horror film Barbarian, but it's hardly a Disney Channel Original Series Halloween special. There is body horror, swearing, classic genre suspense, and of course the unnerving objects that cause much of the teens' misery. Letterman and Stoller balance the monstrous and spooky with some playful levity, making the show not for littles but perfect for tweens, teens, and adults to watch together.
The first half of the season is meant to connect the audience with the main characters and get them interested in what is happening beyond, say a deadly camera. Each cast member is more than up for the task of carrying the weight of their dedicated episodes and character arcs. They convey the right amount of naivety and determination, befitting of what would actually happen if real teens were confronted with a time loop or say a mask that helps you speak your desire. However it is Long who steals the show every time his Mr. Bratt graces the scene. No stranger to the horror genre, Long leans all the way into this role whether it is the physicality required or the curious facial expressions. He can be both unassuming and downright creepy depending on the scenario. A scene he has with Lucas' mom Nora (Rachael Harris) will leave you with actual goosebumps.
There is a surprisingly personal mystery at the center of the show, something that is slow to be revealed until some answers appear in episode 5. This slow burn works for the story being told, drawing you into the teens' lives, making you curious about how much their parents know about Biddle's untimely death. Something is off you say to yourself and the show runners wisely keep revelation just out of reach until the most opportune moment. By then you are completely hooked, anticipating big things for the back half of the season. If it is anything like what we screened, they will bring it home in all its spine-tingling glory.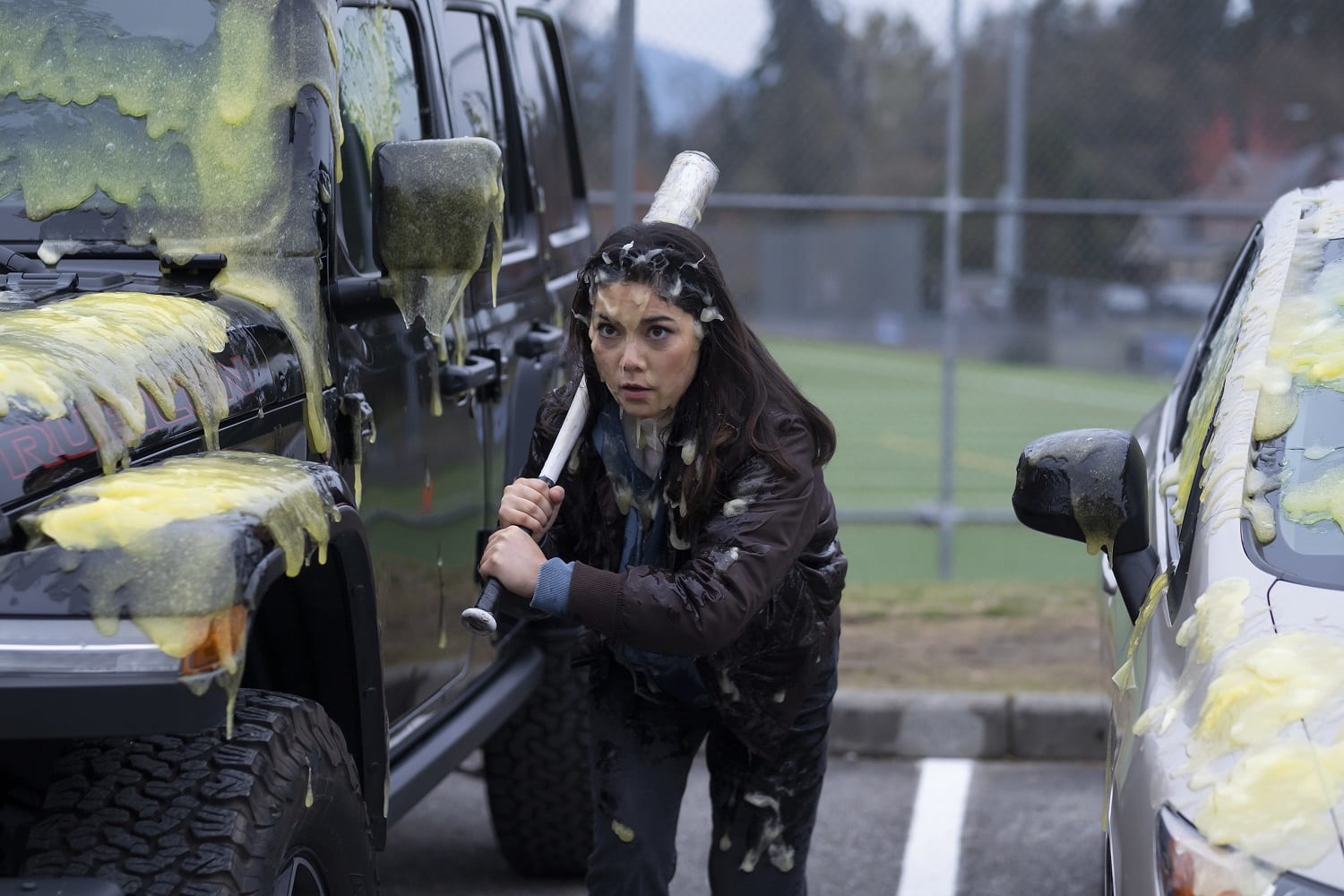 Ultimately, this show works because it never tries to outdo the books. Rather it works hard to pay tribute to them while bringing a terrifying new angle to the board. In doing so it succeeds to recapture the attention of 90s kids everywhere while roping in a new generation of Stine fans. Say Cheese and Die, Night of the Living Dummy, The Haunted Mask, and other favorites are alive and well in this iteration. As I watched, I remembered all the excitement I felt each time I picked up a new Goosebumps book. This show feels like a page turner and a visit with an old friend all in one.
Goosebumps is a welcomed return to the world R.L. Stine created. It is perfectly spooky, balancing the unnerving with the entertaining for anyone looking for a scare this holiday season. With a stellar cast, clever take on source material, and a plot that draws you instantly, this is bound to join the original series as a nostalgic favorite. I would say reader beware, you're going to give yourself goosebumps, but hey that's why you're here and that's why you're going to watch this show. Fingers crossed and all witchy incantations we can find that this will lead to another season next Halloween.
Goosebumps season 1 will release the first five episodes Friday, October 13 on Disney+ and Hulu, with the rest following weekly.