I have to admit, one of my dirty little secrets is I watch certain reality shows that involve "housewives." *sheepish grin* When the opportunity came up to review Kenya Moore's fitness DVD I had to go for it. Afterall, The Real Housewives of Atlanta is on my DVR every Sunday night. I have to say I was concerned she stuck with the name Stallion Booty workout (I received the DVD prior to her announcing on the show the final name). Thankfully, she went with Booty Boot Camp but some of her signature moves are all about that stallion booty!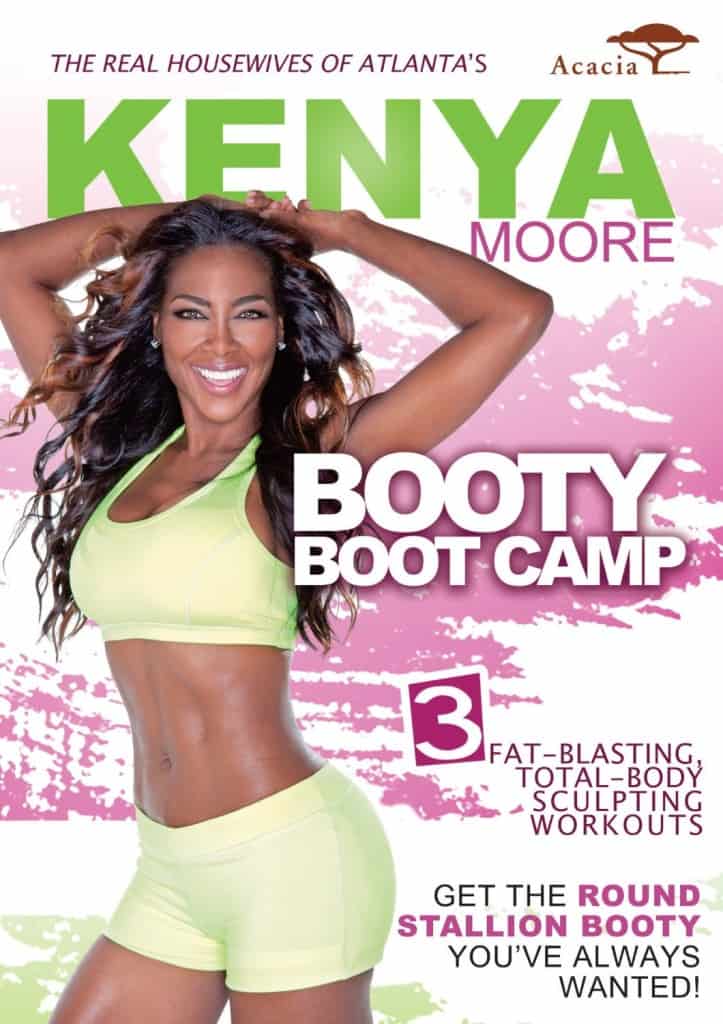 I will also admit I wasn't expecting a hardcore workout, at least for my standards. On a typical week, I run 3x a week and shake my booty at Zumba 2x a week so I thought this will be a piece of cake. The DVD is broken down into segments. The viewer can choose to play all or a' la cart the workouts. I decided to play all and see what all Ms. Kenya had to offer. The pace was doable and I did not feel like I was pushed to my limit at any point. Not in a bad way, sometimes it is nice not to feel like your are going to collapse after a workout. Passing out is not a true test of a workout! The moves are all very easy to understand as well as execute. I think this would be a great workout video for beginners as well as more seasoned fitness girls like myself.
The verdict: Even though I got through the workout feeling as if I was not pushed very hard, the next day I had to eat my words. I could definitely feel some soreness in my glutes and thigh muscles. Ironic right? Even though I use those muscle groups every time I work out I was not immune to being sore. That just proves we all need to remember to change up our workouts so our muscles get worked in every way possible to maximize our toning up and weight loss!
Side note: I recently watched the episode where they showed the girls filming their respective workout dvds. Let's just say, I'm glad I got Kenya's 😉
You can find Booty Boot Camp on Amazon: Kenya Moore: Booty Boot Camp
  or at KenyaMoore.com
*I received this DVD for free as a part of the Bookieboo Blogger Network. No monetary compensation was received and the opinions expressed are my own.