Are you looking for a workout program designed for the average person and customizable to your needs? No really it does exist. My FitU is a revolutionary fitness program that acts as a personal trainer, healthy eating mentor, and weight loss coach all in one! Great! What makes it different from all the others? My FitU is designed for the everyday woman or man. Workouts are tailored to fit your needs at your level, whether you are beginning your fitness journey or you enjoy more advanced workouts. 
Daniel Meng is the creating force of My FitU. He is one of the most successful fitness coaches and trainer to stars like Kenny Chesney, Keith Urban, Jay DeMarcus of Rascal Flatts, and more. Ladies, that means he is the man to thank for how well those men wear their jeans…but I digress. Daniel's experience includes 13 years as a certified personal trainer, group exercise instructor, owner of MUV Fitness Coaching, and 12 years on-road health coach for Kenny Chesney.
Signup took a few minutes and I could tell from the start it wasn't like any other program I've tried. I am a the point in my fitness journey that I want to tone up and lose a few more pounds. My FitU allowed me to customize a plan that focused on toning up with weight loss. Typically programs make you choose: extreme fitness or extreme weight loss, something I really dislike.  Not only was I given daily exercises but also a nutritional plan. Although I already eat healthy I always love new ideas and recipes to try. For someone who is just starting to figure out how to eat right this aspect of the program is perfect.
Also when I signed up, I was asked where I would be primarily working out. As a busy mom, I am home more than I can make it to the gym so my exercises are all things I can do at home. Thankfully My FitU keeps it simple, with step by step visual, audio, and written instructions for each exercise. And if I still have a question, members can post questions and Daniel will answer them! Awesome right?! My favorite thing about the My FitU exercises? The ability to swap exercises. When you have chronic pain issues (for me it is my back) certain exercises exacerbate it and I do not have time to be out of commission. Also, sometimes you just don't like a certain routine and with the swap ability you don't have to do it anymore.
Bottom Line: I love My FitU! It is the perfect companion to my crazy mom life and 2x a week gym schedule. I can really feel it working (read:sore muscles) and I am starting to see the difference in my arms and abs after only 2 weeks.  I have been in a plateau for awhile so to finally get off of it in just a little amount of time feels amazing! Daniel Meng will definitely get your body ready to lounge on the beach no shoes, no shirt, no problems.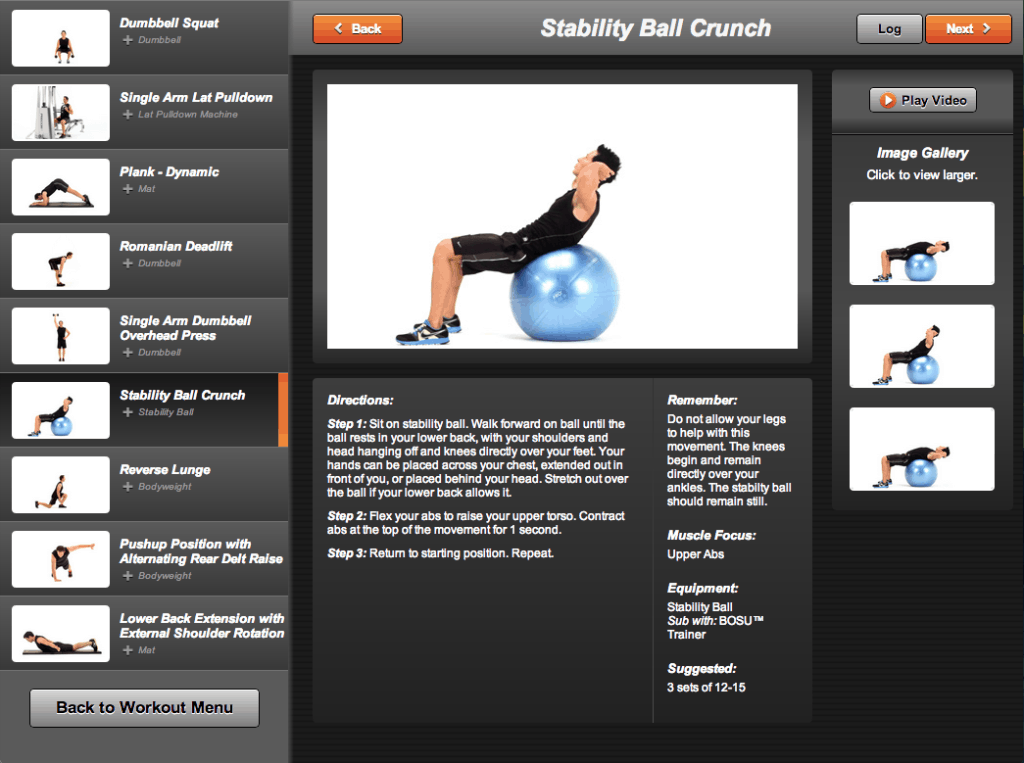 a look at the exercise menu on My FitU
Included in your membership: iPhone app to easily access your exercise plans, meal plans, and safety tips!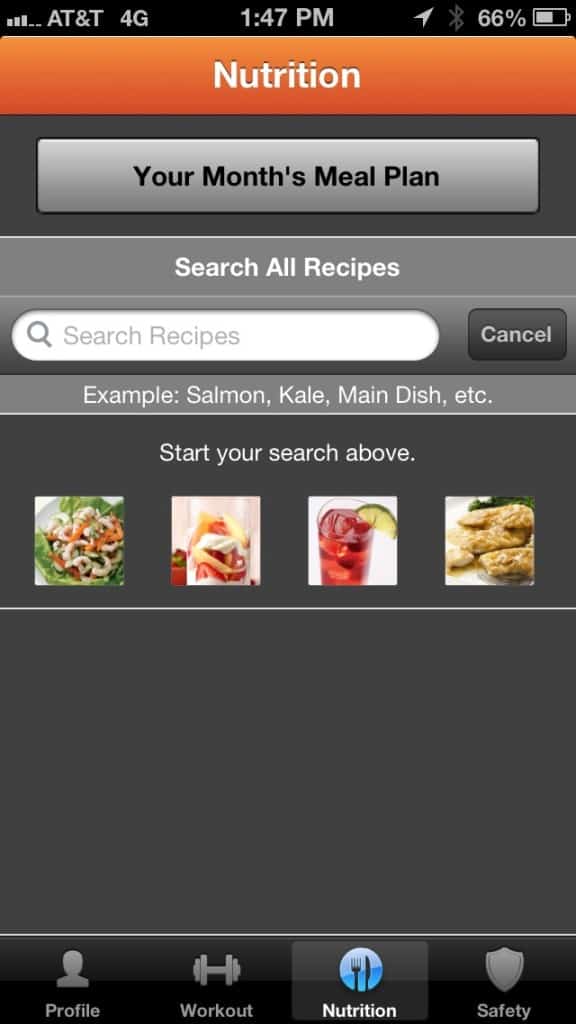 My FitU wants to give one (1) Teachable Mommy reader a FREE ONE YEAR MEMBERSHIP to my FitU!
In the meantime visit MyFitU to start your free, two-week trial (no credit card required!) and see what superstar Kenny Chesney has to say about Daniel!
*This post is sponsored by MyFitU. I received a free membership to MyFitU for compensation of this post. No monetary compensation was received and the opinions expressed are my own. Winner will be chosen using Rafflecopter and Random.org. Winner's entry will be verified and then they will be contacted. Winner has 24 hours to respond before another is chosen.