As you know by now, I am always pursuing a healthy lifestyle. That includes working out at the gym and going for runs. Not to mention the day to day running around that I do with my children! One thing all fitness buffs need is a gym bag. But seriously, why are they all so ugly? All the ones I have seen at the athletic stores do not appeal to me. They are bulky, awkward, and blah. With a busy lifestyle I need products that can keep up and hold up to my less than gentle ways. However, I am a girl so my stuff needs to look good, fit me well, and make me happy. Is that too much to ask?
And then there was Fitmark.
Fitmark offers a variety of stylish bags for fitness enthusiasts! Backpacks, messengers, totes, duffels, diet & meal management, and extras like meal containers, shoe bags, and more. Like I said, something for everyone. These bags are perfect for the gym, work, school, or hauling everything for a field trip. Fitmark's products are built to last, standing up to your toughest day, workout, or destructive kids. These are the bags you want to use if you are an active individual.
Who said functional has to mean ugly? Fitmark makes bags that you will want to show off. They are durable, versatile all while still being fashionable. Win-win! They truly are made with the customer in mind. Features of the products really speak to the needs of the audience they have been designed for. I find that a rare quality in companies nowadays, where the customer is thought of first! Also, most of the bags come in several color options so you can pick the one that fits your personality. I love that!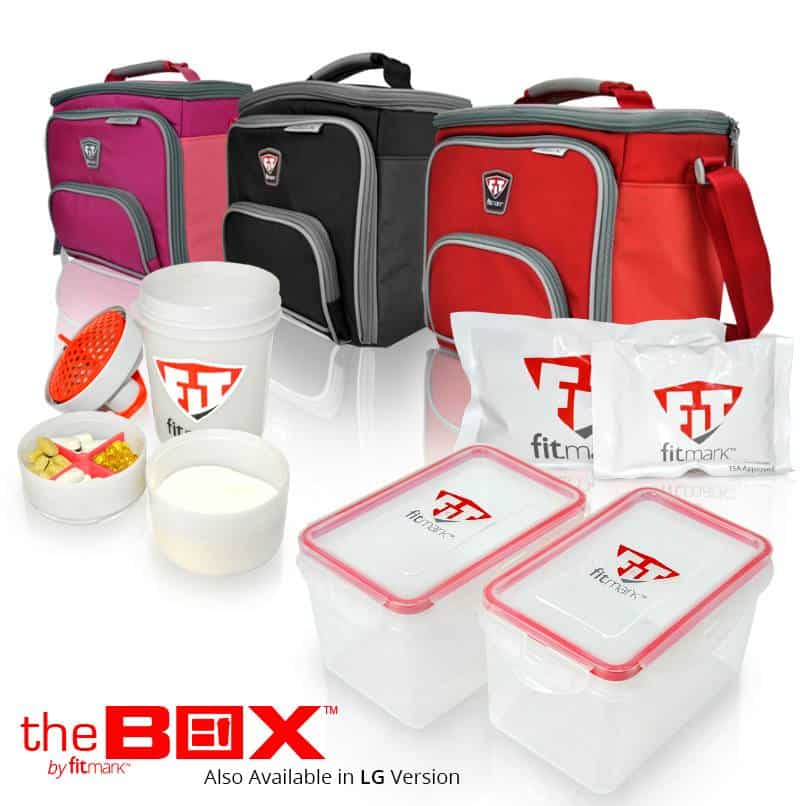 The box is an ultimate lunch box and I love it!
Something for everyone and everything life could throw your way.
I had a hard time choosing which bag would be perfect for me. After a lot of debating, I decided on the Race Messenger bag. It is available in black and pink. Naturally I went with pink! The Race Messenger features a compartment for your laptop, Fit-Hydrate™ pocket to hold your water bottle, and Fit-All™ main compartment that is designed for all your must haves. The insulated water bottle pocket is great because who doesn't hate when the bottle sweats onto everything else in the bag? The bag also came within a dust bag, that I am using to keep my gym clothes in after I get them all stinky. Speaking of stinky, one must have in anything an athlete/mom owns is washability. My bag can be hand washed and so far is not prone to staining. Thank goodness.
Love the color and the ability to use the long strap or the top handle. There is also a side pocket perfect for an extra water bottle.
My Race Messenger bag has gotten me a lot of compliments. I spend a lot of my weekday mornings in meetings and trying to sneak in some gym time afterwards. Before I got my Fitmark bag I would have to haul 2 bags around with me. I was not a fan of that. Honestly, I would sometimes forget one bag in the rush to get everyone out the door to school and work in the morning. So 2 bags was not for me, I just wanted one. Now, I have it. This bag fits all my needs for the day and can go with me from the coffee shop to the gym.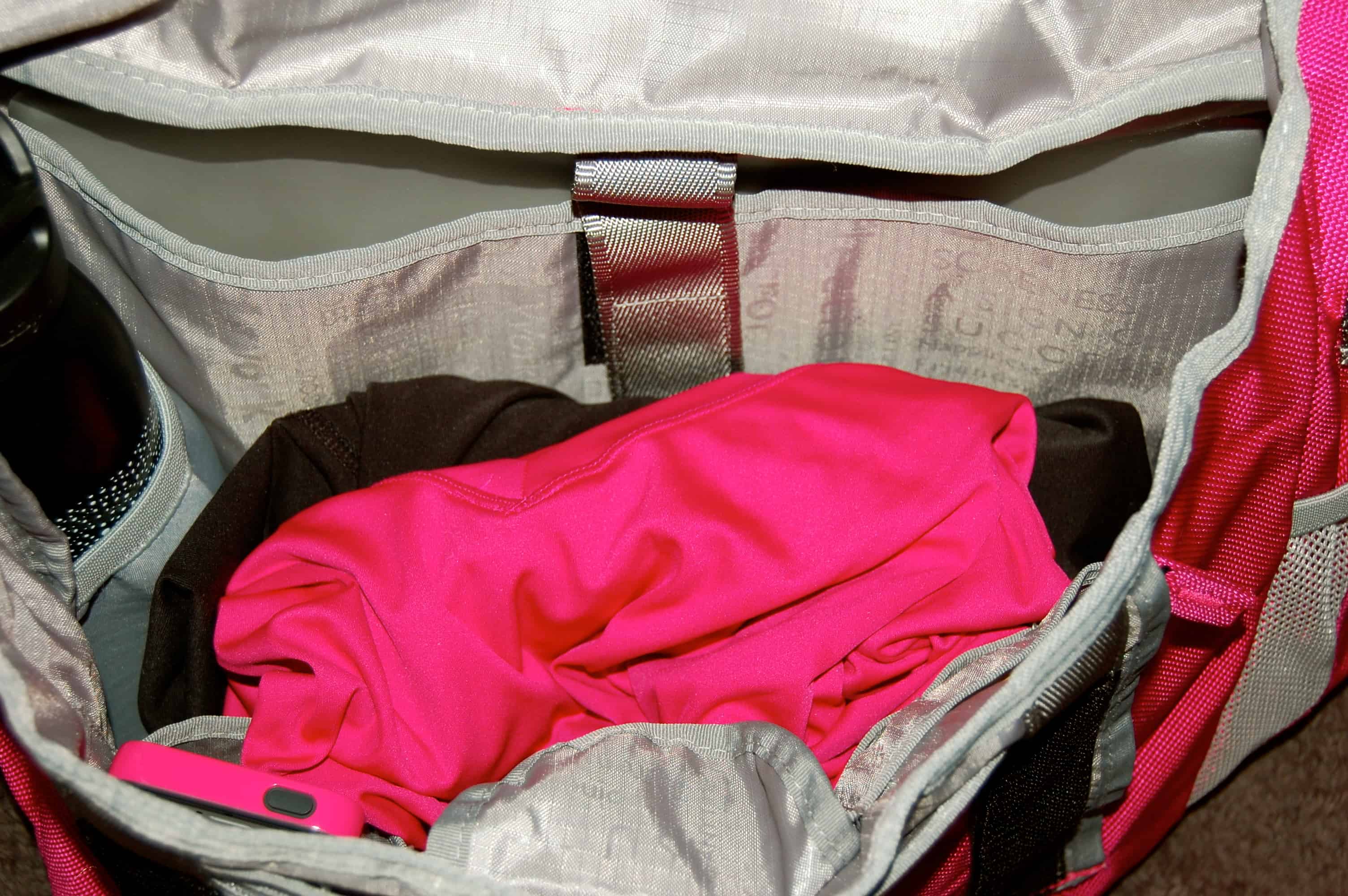 Clothes stowed away for the gym and still plenty of room.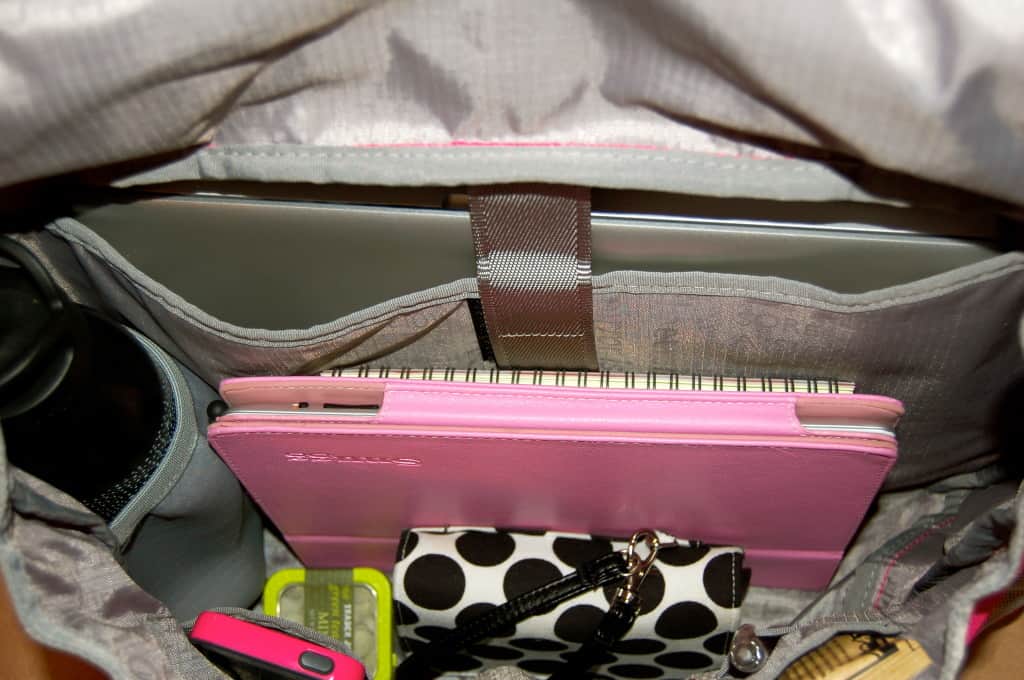 As you can see the bag is very roomy. I have my macbook, iPad, and all my other meeting essentials in the bag with room to spare.
The Fitmark Mission:
We have a singular goal: to fill the void that exists between high performance athletes and their bags. Whether at the gym or on the town, our exclusive global bag and luggage brand fills this void by bringing quality and function to your fitness lifestyle.

With a Fitmark bag, you've joined an elite group of athletes who lives in the place where function and fitness intersect. A group at the top of their game. Our mission is your mission: looking great, feeling vibrant, and fulfilling your highest potential.
Check out all they have to offer at their online store and get free shipping and free returns on any order!
Get Social with Fitmark on Facebook and Twitter #nicebag

Which Fitmark bag would you want to see under your tree?
I know some family members who are getting Fitmark this year! Shhh!
FTC Disclosure: I received free product in exchange for this post. All opinions are my own.