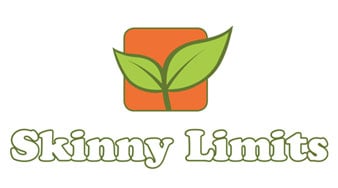 I have been interested in doing a cleanse for awhile now. My problem was knowing where to start and which one to do. Everyone has their opinions on brands, types, and even if you should or should not do a cleanse. Even after deciding yes I want to do a cleanse I still did not know which one to go with. As I have said before being a Moms Meet ambassador allows me to try out products I might not necessarily try or even hear about. Moms Meet offered a Skinny Limits sampling opportunity and I jumped on it. Not only did I want to do a cleanse but after reading about Skinny Limits I decided this was a great product to go with.
Skinny Limits is a raw juice cleanse. Why is raw better? I'll answer that question with another one: doesn't freshly squeezed juice taste better than store bought? If you haven't had fresh juices then let me answer that for you, it tastes a whole lot better! When juice is freshly made not only does it taste different but your body can tell the difference too. Raw juice contains all the enzymes, vitamins, and nutrients of each fruit & vegetable you juiced. Skinny Limits is cold pressed and sent to you fresh! That means it does not use HPP (high pressure processing) like most other store bought brands to lengthen the shelf life. However, it's also believed to kill enzymes, nutrients, and cells.
Even though I was excited to try the cleanse I was nervous too. What if I didn't like the taste? Could I really go 3 days without eating? Will I turn into a monster of moodiness? The last one was my husbands question!
I started my days with a warm cup of lemon water, then it was time to take bottle number 1. In total you drink 6 bottles each day every 2.5 to 3 hours with the last bottle 2 hours before you go to bed. That means you need to do some math and have your plan ready. At least that was me, I wouldn't have remembered if I didn't write down my schedule! The other obstacle for me was what if I had to go out and be gone for awhile? Luckily it has been pretty cold here and I also have several insulated bags. If my errands would take longer than 2.5 hours then I would just pack up my juices to go.
Enough suspense, let's talk taste because I know that is what you are thinking! 
It took about 1 and half green bottles to get my taste buds on board with the cleanse. Now this is not because it tasted horrible, it is because I have never been a fan of drinking my veggies. My husband on the other hand, tried a few sips and loved it. He enjoys drinking veggies. So it tastes great but if you're like me it might take some getting use to. The Scorpion Lemonade (yellow) and the Crescent Moon (white) were fine for me right from the beginning. I enjoy the tartness of lemonade and the milk-like consistency of the Moon. The second most common question I was asked was is it lumpy? NO! Skinny Limits is a smooth drink so you won't feel like you're choking down your veggies.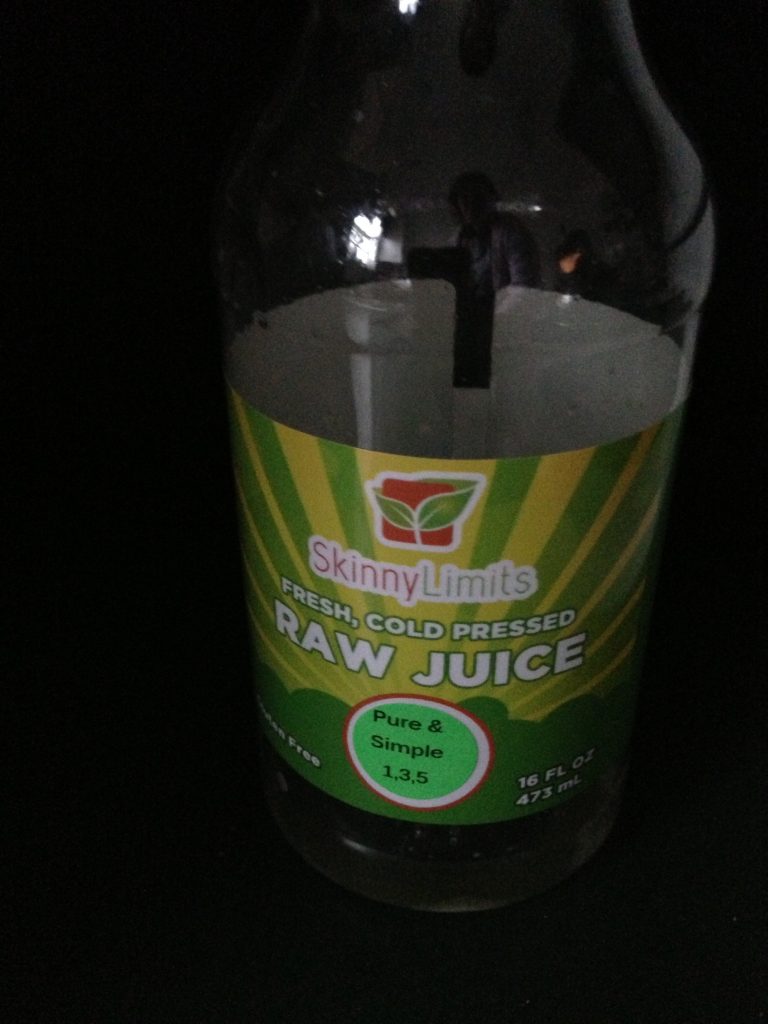 The green bottles and I got along fine
Weren't you starving? 
Another NO! When I felt like I was getting hungry it was time to drink another bottle. Also, if you are feeling really famished you are allowed to eat a couple stalks of celery, half a cucumber, or 1/4 avocado. I didn't have to but the option is there if you need it. My only other suggestion is, if you are a coffee or tea, caffeinated kinda person like me detox yourself off the caffeine prior to starting the cleanse. I knew when I was starting this so I began to lessen my tea/coffee intake. That keeps you from having massive migraines from withdrawal.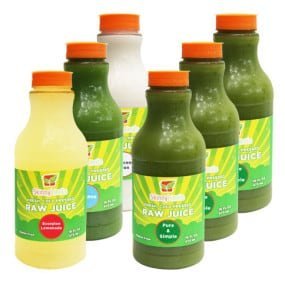 Just The Facts:
The standard 3-day juice cleanse kit includes 18 bottles of juices total, in varying flavors and fruit/vegetable combinations. Each day you'll drink six 16oz bottles of juice. The ingredients in each type of juice are listed below:


Pure & Simple (Green Juice): Kale, spinach, parsley, cucumber, apple, and lemon.

Balance (Green Ginger): Kale, spinach, parsley, cucumber, apple, lemon, and ginger.

Green Firefly: Kale, spinach, parsley, celery, cucumber, apple, lemon, and pineapple.

Scorpion Lemonade: Lemons, agave nectar, cayenne, and filtered water.

Crescent Moon: Raw cashews, vanilla bean, cinnamon, agave nectar, coconut oil, himalayan sea salt, and filtered water.

Skinny Limits juices are completely natural and raw, made without pasteurization or processing. Plus they are vegan and gluten-free!
All Skinny Limits juices are made fresh to order and delivered immediately after being produced. All juices must be refrigerated immediately upon arrival.
The retail price of a 3-day Skinny Limits juice cleanse (18, 16oz bottles) is $147.
Before beginning a cleanse watch this video on how to get started! [youtube xiBvqcOGc4s nolink] Connect with Skinny Limits to learn more about raw foods, juice recipes, and more!
Have you ever tried a raw juice cleanse? Tell me all about it in the comments below!
FTC Disclosure:  I received this product for free from the sponsor of the Moms MeetsSM program, May Media Group LLC, who received it directly from the manufacturer. As a Moms Meet blogger, I agreed to use this product and post my opinion on my blog. My opinions do not necessarily reflect the opinions of May Media Group LLC or the manufacturer of the product.