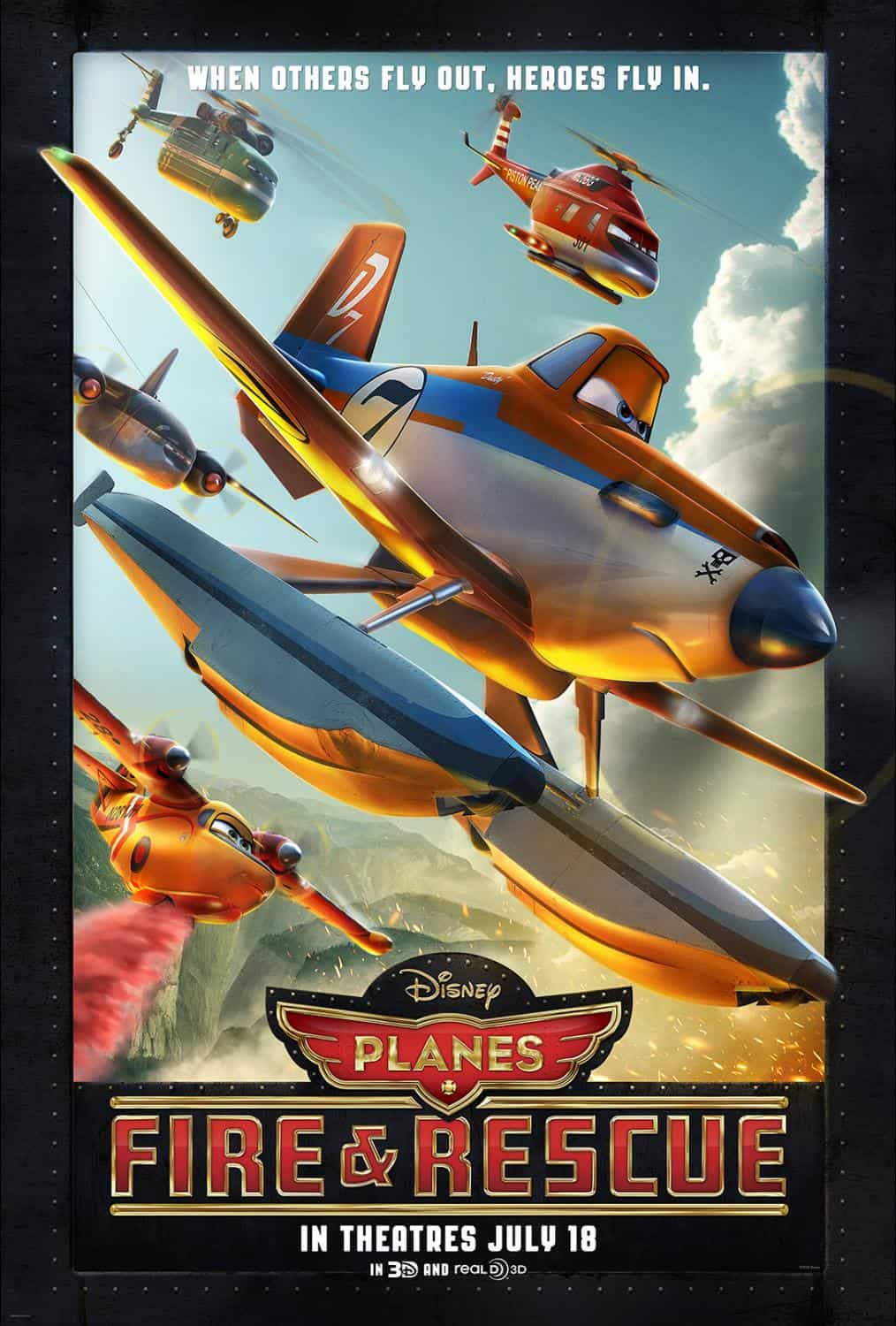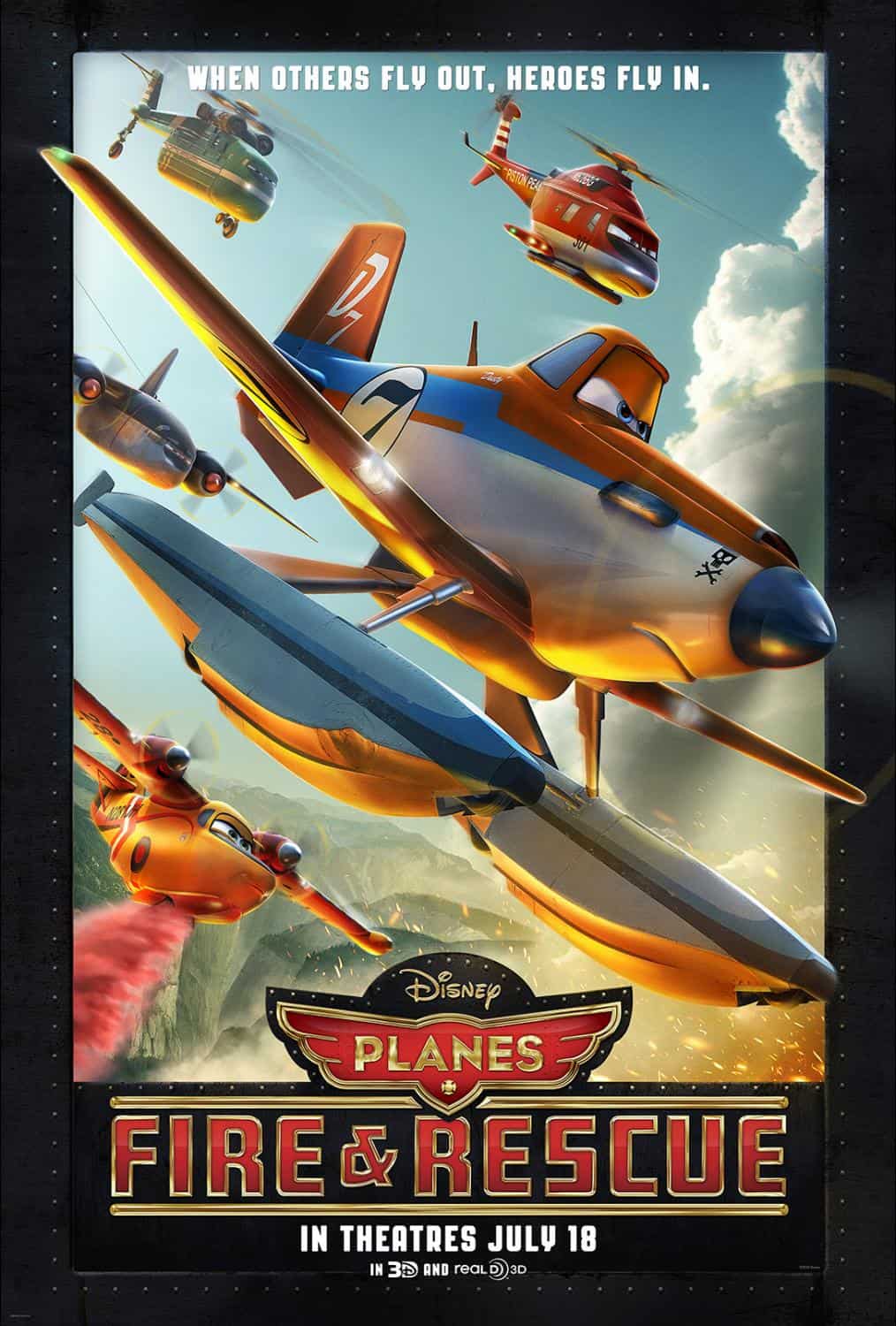 The family and I saw Planes Fire and Rescue in 3D a few nights ago. We are big fans of the first Planes, especially my little guy so you can imagine his excitement when I told him we were seeing Fire and Rescue!
The movie starts with Dusty, fresh off his big win at Wings Across the World, taking on race after race. He is a phenomenon in the racing world, remember he was just a crop duster. One day he pushes himself too hard and almost crashes. Dottie tells Dusty his gear box is shot, out of production, and he can not race anymore. As any athlete who gets crushing news in the midst of a promising career, Dusty doesn't take it very well. While he is working out his feelings he accidentally causes a fire in Propwash Junction. This causes a big fuss and the town realizes that one old fire truck is not enough to keep their town safe.
Dusty, knowing this is his fault, volunteers to go train with the Ariel Fire Fighters at Piston Peak Air Attack. He is out of his element, but quickly learns this isn't about headlines and glory but real work, sacrifice, and teamwork. Thanks to his new friends, Dusty finds a place for himself and learns more about himself than any race could ever have taught him.
We LOVED it. This movie has it all- a great storyline, action, and laughs. The overall moral of the story is a lesson for us all. It's not about boasting how great you are or how many races you can win, it's about courage, strength, honor, and humility. These are the important things in life.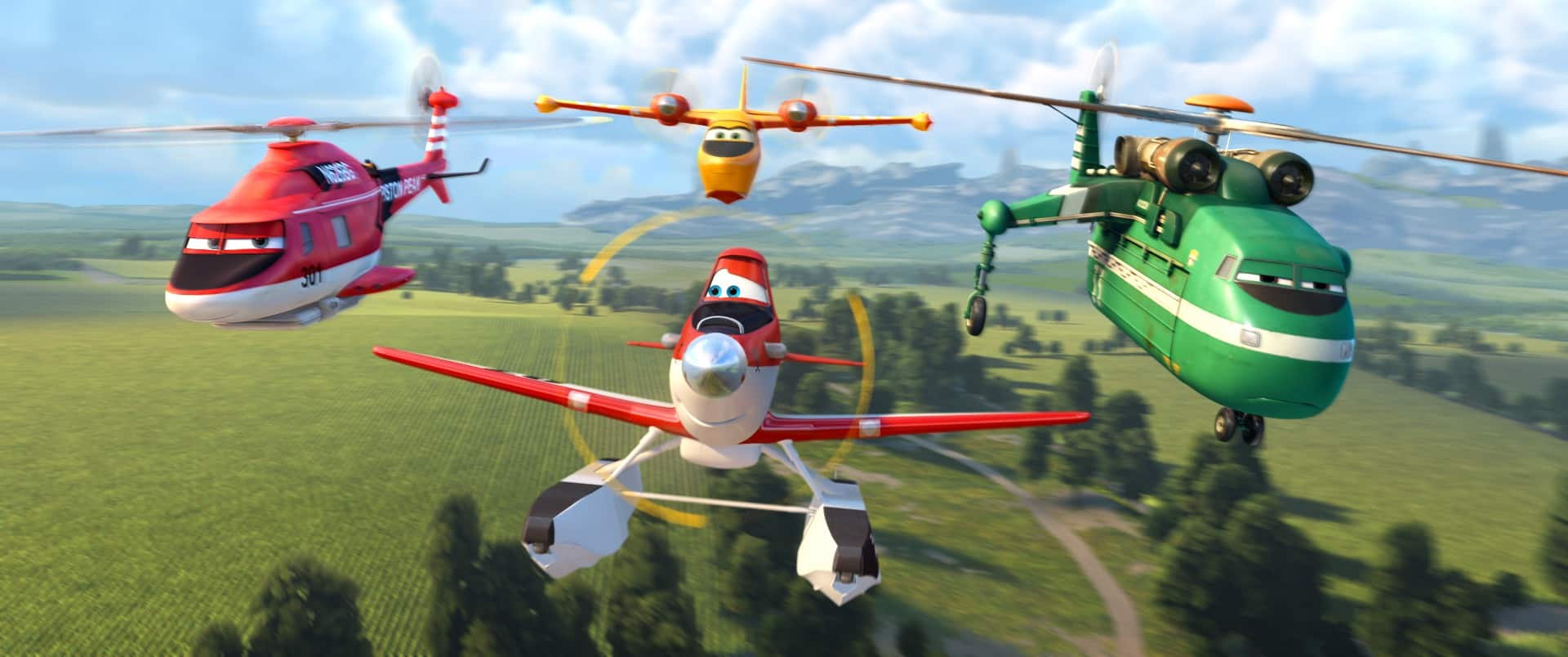 One of my favorite characters is Windlifter. He is the wise, green helicopter who seems Native American if a helicopter can be classified as anything. He made me smile with his omniscient-like knowledge of fires. And reminded me how my great grandmother, who was 1/2 cherokee, use to tell us about the weather before it happened. The film crew also worked with an associate professor of American Studies to ensure Windlifter was authentic. He also helped develop the folklore Windlifter shares with the others, which are based on real Native American stories.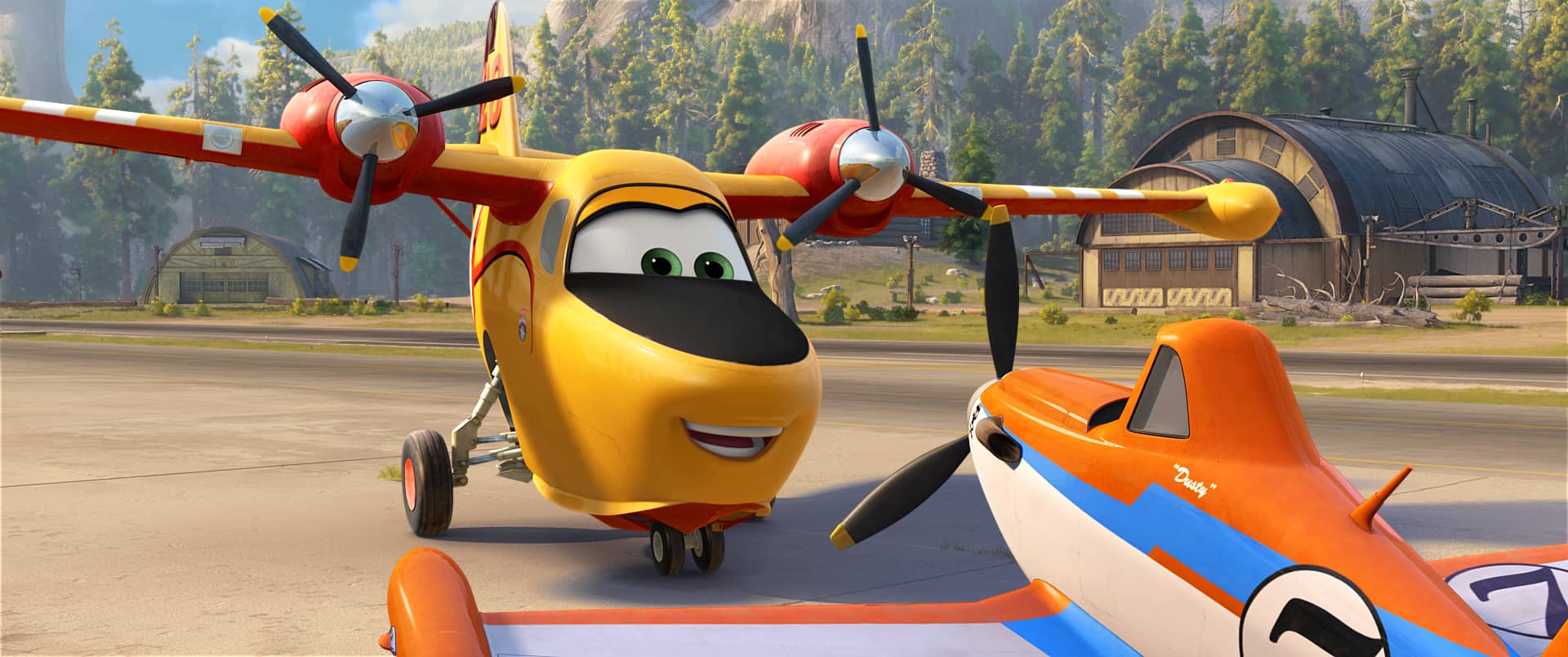 My daughter loves Dipper. She says she is a lot of fun and a good friend for Dusty. Although I think Dipper would love to marry Dusty so she can watch him sleep forever. If you are a Modern Family fan like me, you will recognize Dipper's voice as the one and only Julie Bowen.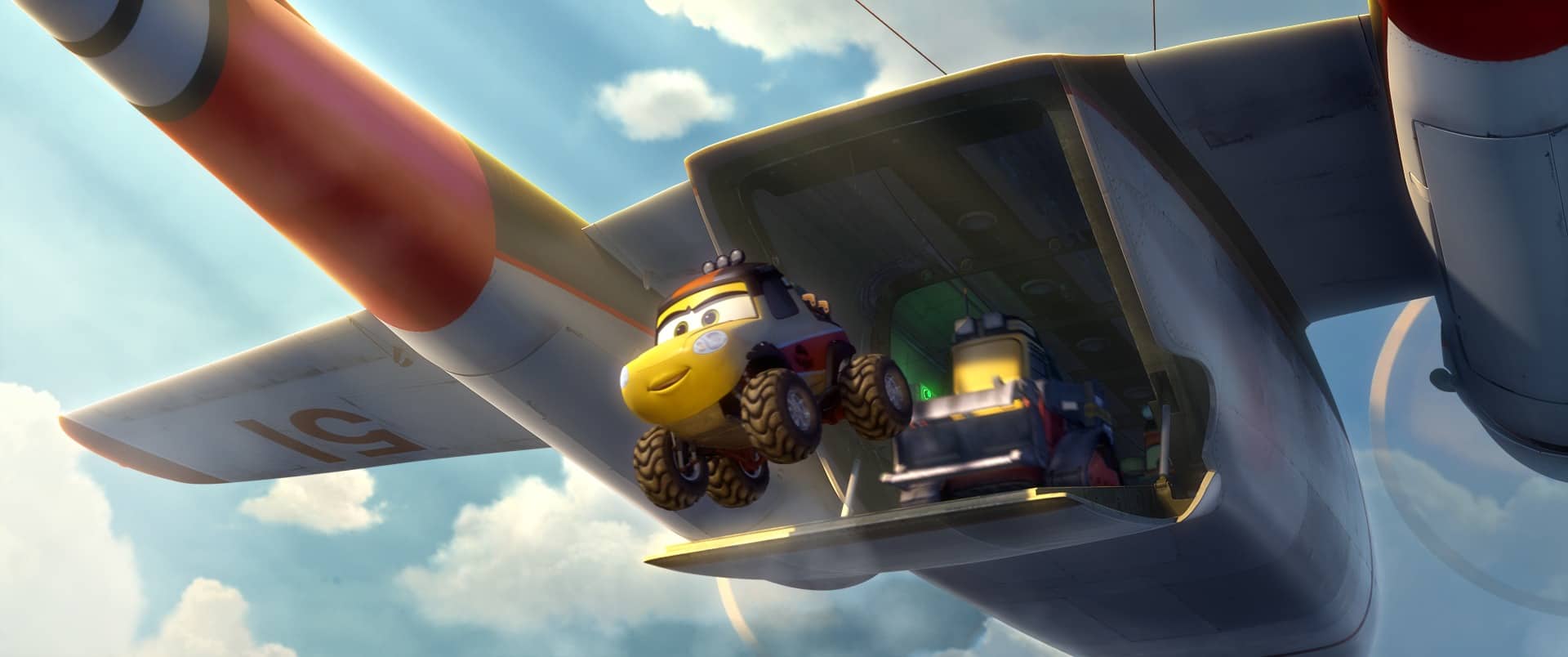 The Smoke Jumpers provide a lot of comic relief. They fearlessly jump out of Cabbie and tackle anything they find on the ground. Even when situations aren't the best, this team keeps their head gaskets about them to find a way out.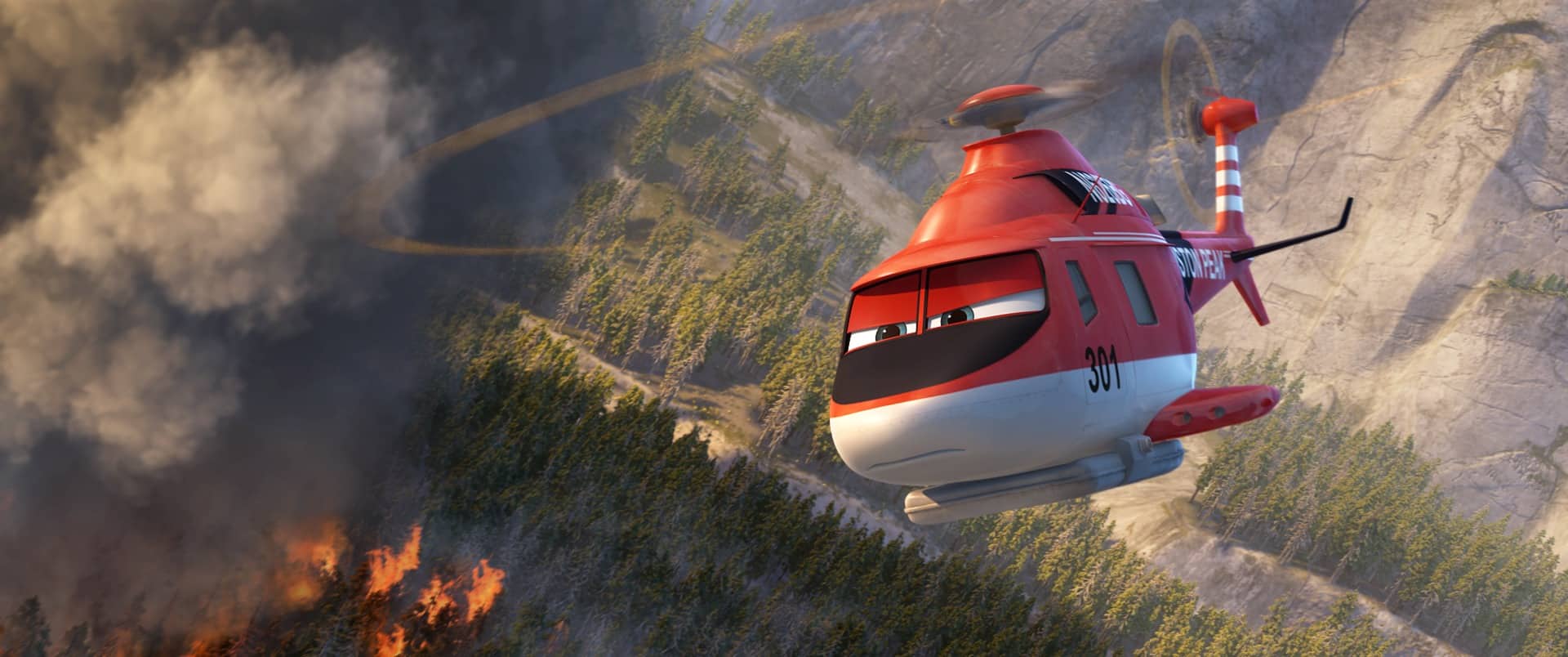 Real life heroes inspired this movie. The filmmakers worked closely with fire fighters, the National Park service, helicopter pilots, and attended an arial supervision course. Planes paid homage to the men and women who fight fires and save lives.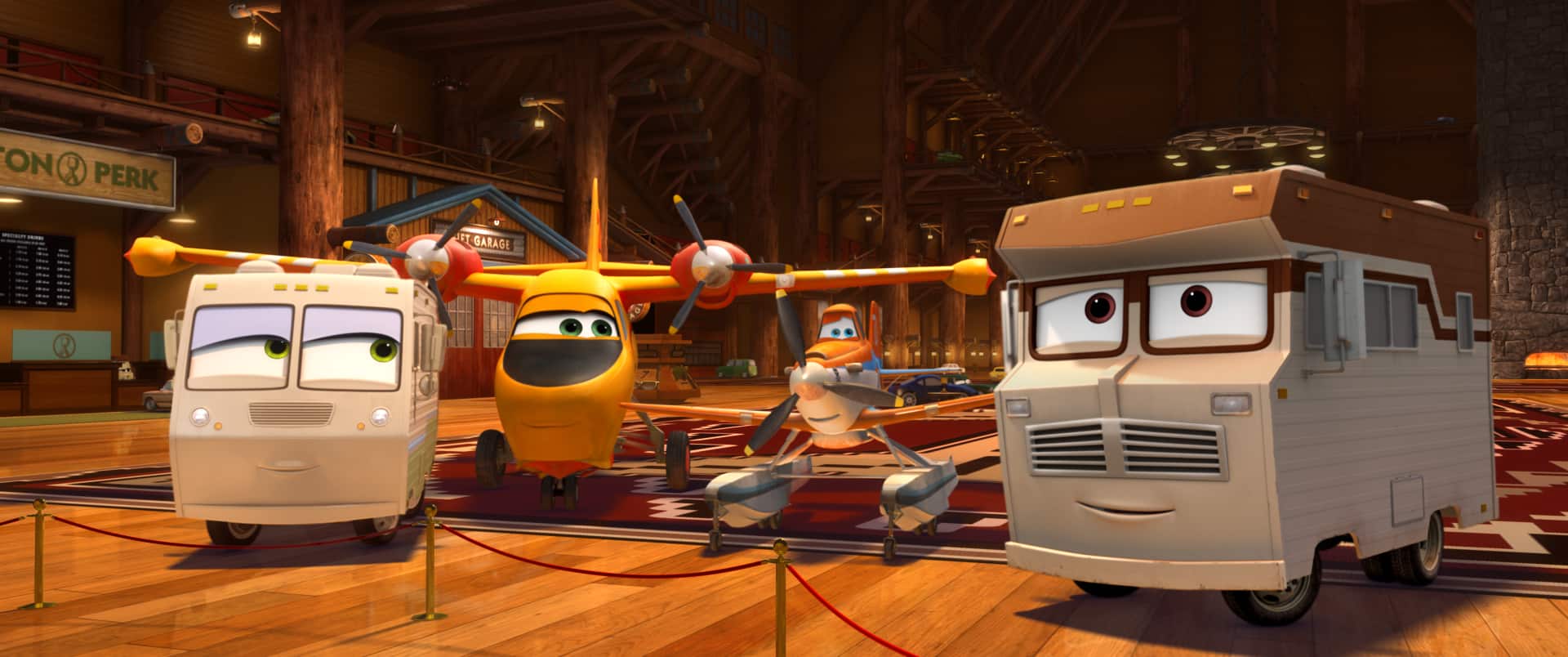 Winnie and Harvey are the adorable elderly RV couple Dusty and crew meets at the lodge. They are exactly how I would imagine my grandmother's RV acting if it could talk.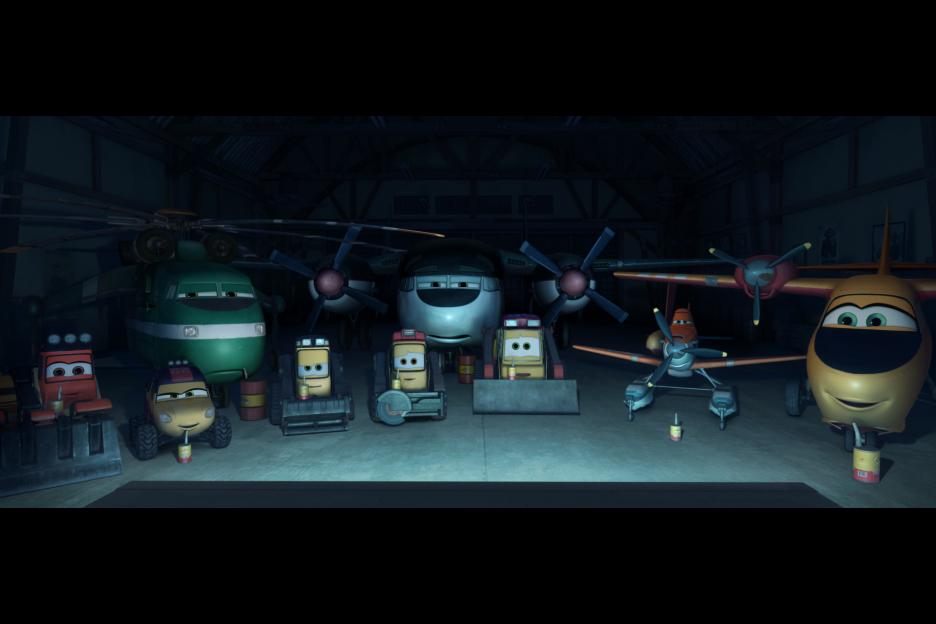 It's not just all work and no fun. These guys have a favorite show, maybe you've heard of it?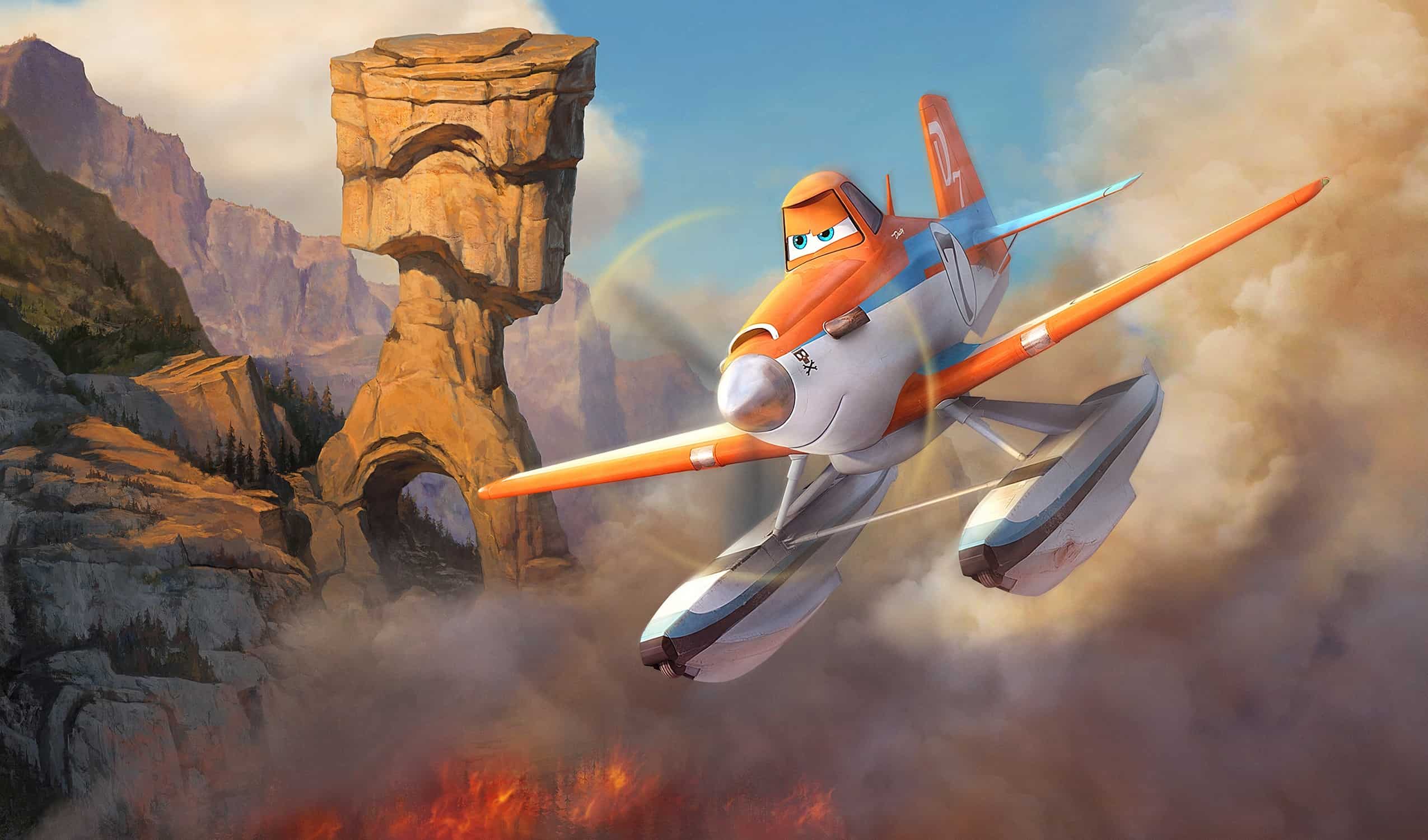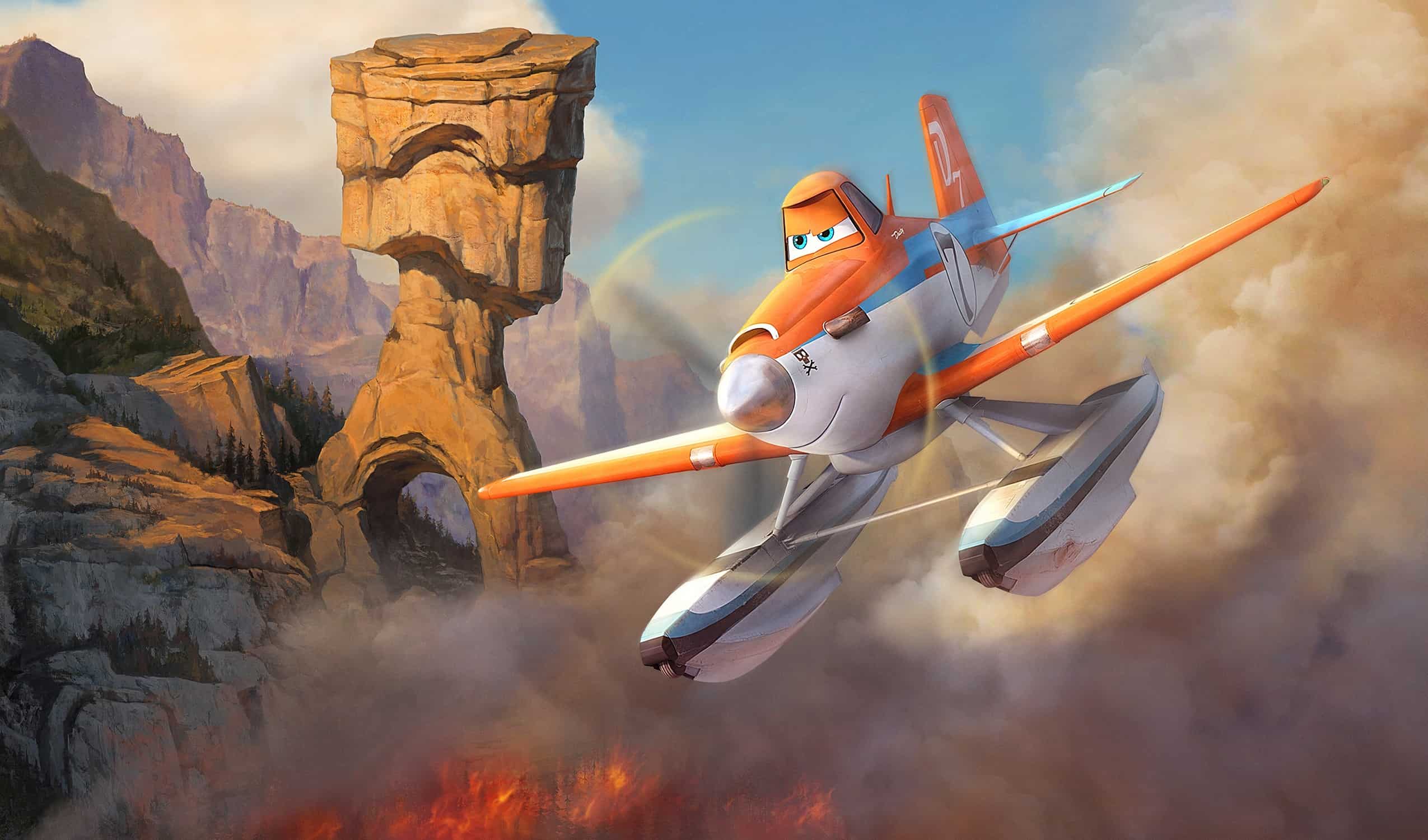 In the end Dusty has to realize what is important to him, how to be a real hero, and he learns just how special our fire and rescue teams are.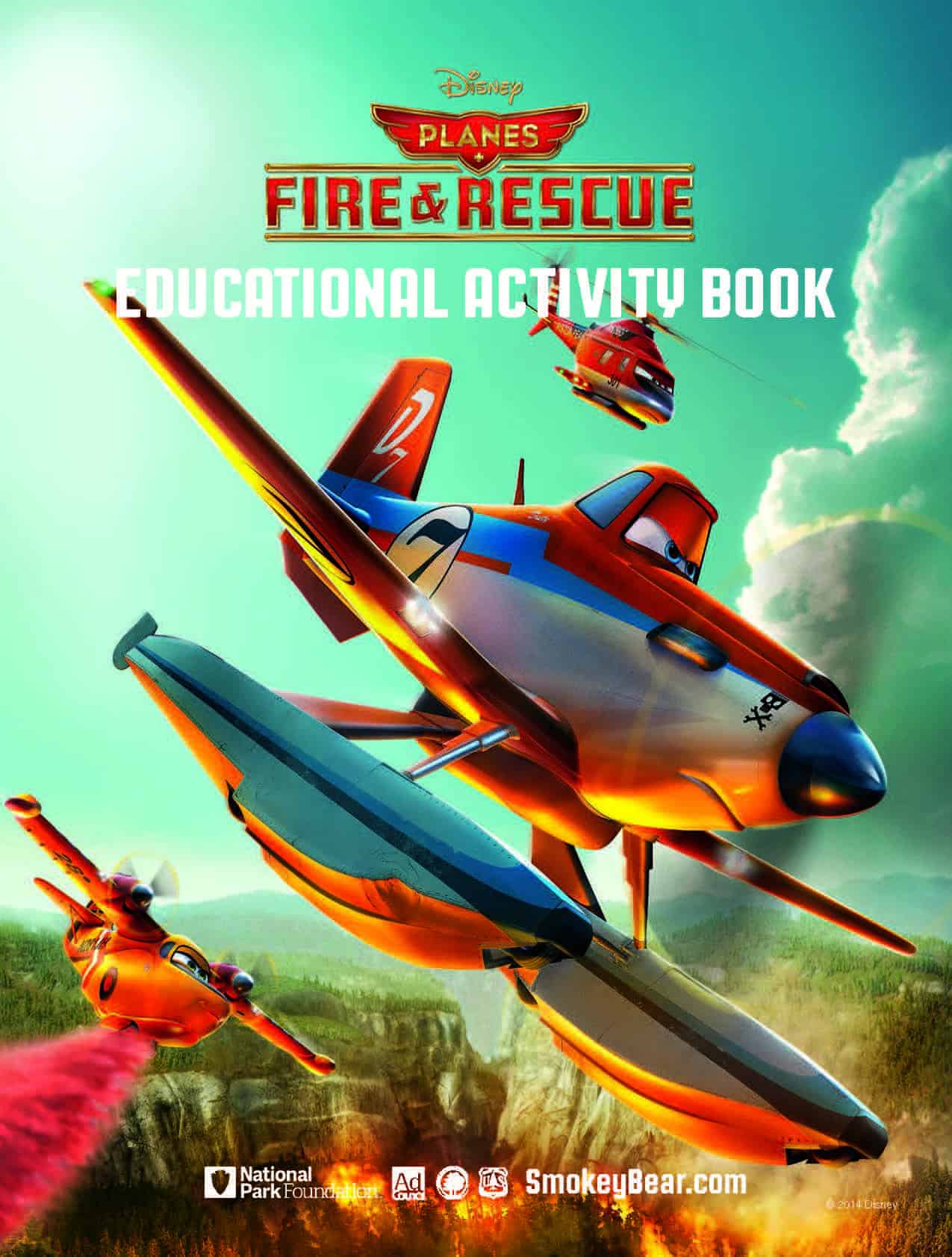 Click to download all the printables: Planes Fire and Rescue Printables
For more free printables: Planes Fire and Rescue
Planes Fire and Rescue is in theaters everywhere today!