Do you have to plan everything for a Disney Vacation? This is a question I get a lot from friends trying to prepare for the most magical place on Earth.
My journeys around the internet have also led me to the conclusion that a lot of Guests believe that they cannot enjoy the Disney Parks without a lot of planning and stressing over every detail.
I believe that contrary to those opinions you can do Walt Disney World and Disneyland without planning out every second of every day. Slow down, before you so kindly remind me that I said fortune favors the planners let me explain why I am writing this post. I want to help everyone make the most of their time at Disney. With so much to experience and the joy of being in the midst of the magic, I do not want anyone to feel stressed!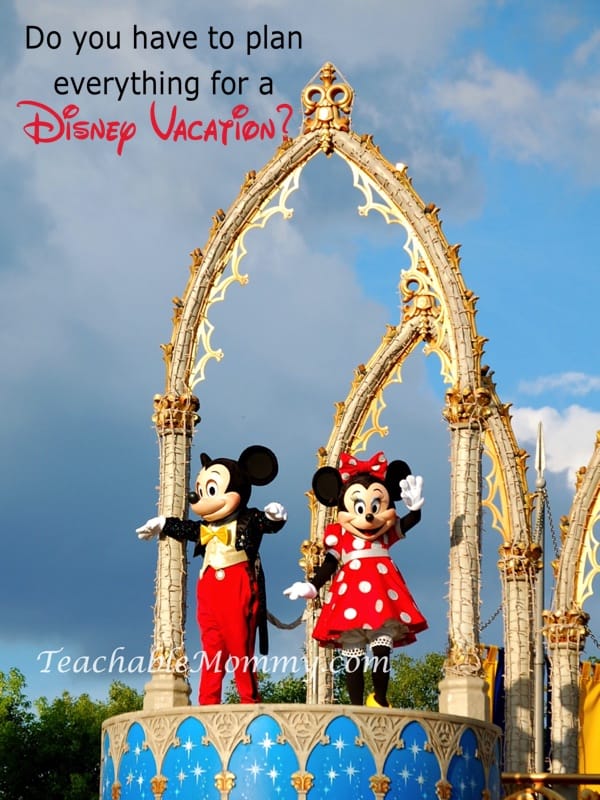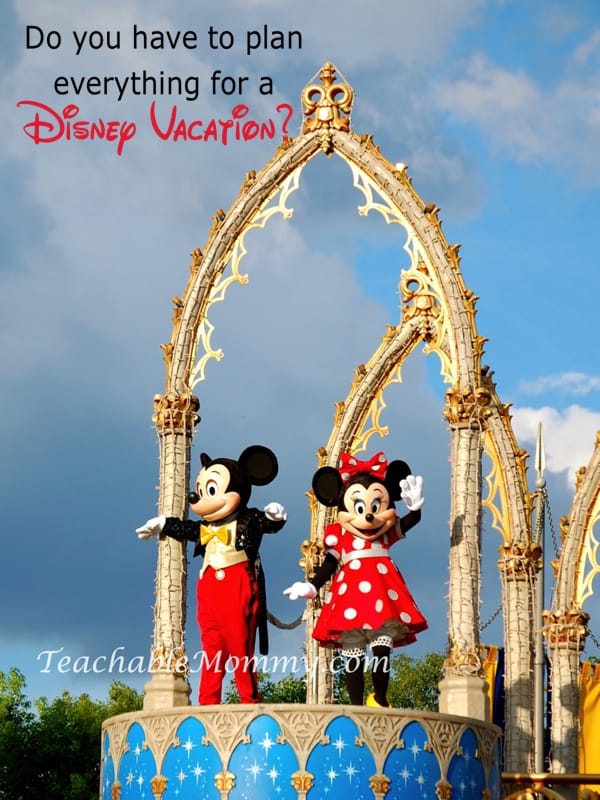 A little note: I am a planner. It is who I am and I love it. That being said, I still do not plan my trips down to the second. I know people who do and that to me is exhausting. I know you can enjoy the magic of the Disney Parks without stressing every detail.
Why plan?
You can choose not to plan anything when it comes to your Disney Parks visit. I say you should plan at least a few aspects of your trip, to make the most of your time there. If we are all honest with ourselves, we know in our heart of hearts any vacation that is worth taking needs some planning.
Recently I visited Disneyland, for the first time! Nothing was planned. I only had it in my head my must-sees and dos. Anything else would be just be extra Pixie Dust on my day.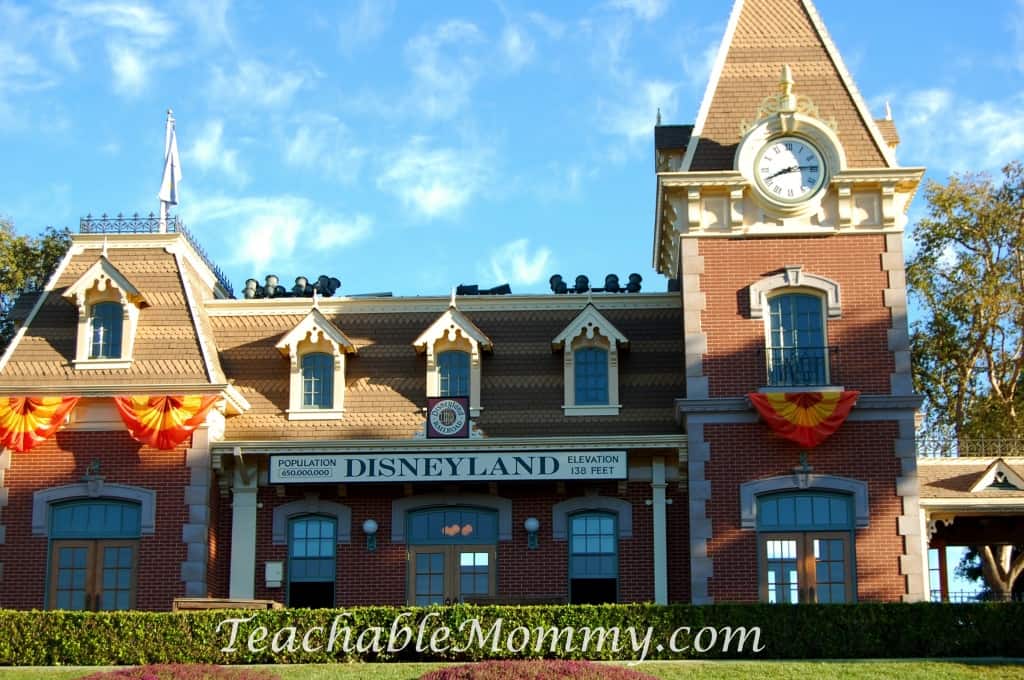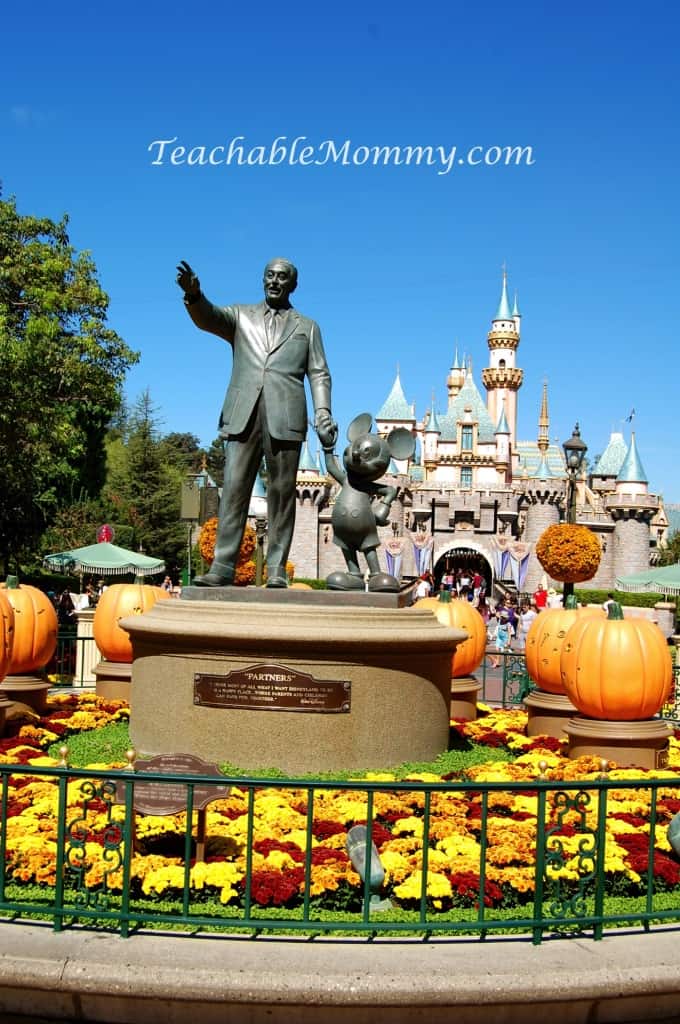 I could not get any FastPass tickets, so I did Disneyland the old fashioned way.
Like most of you, I thought I might not get to do a lot, but that was okay with me. Just being in the place where it all started was perfect enough for me.
My experiment of barely planning a one-day trip to Disneyland was a success. I was able to ride/see everything except the ones that were down- until next time Space Mountain. Thanks to Single Rider lines, I even made it onto the Cars Land ride, which is AWESOME in case you're wondering.
Plan a lot, plan a little, or wing it, whichever you choose remember to be flexible.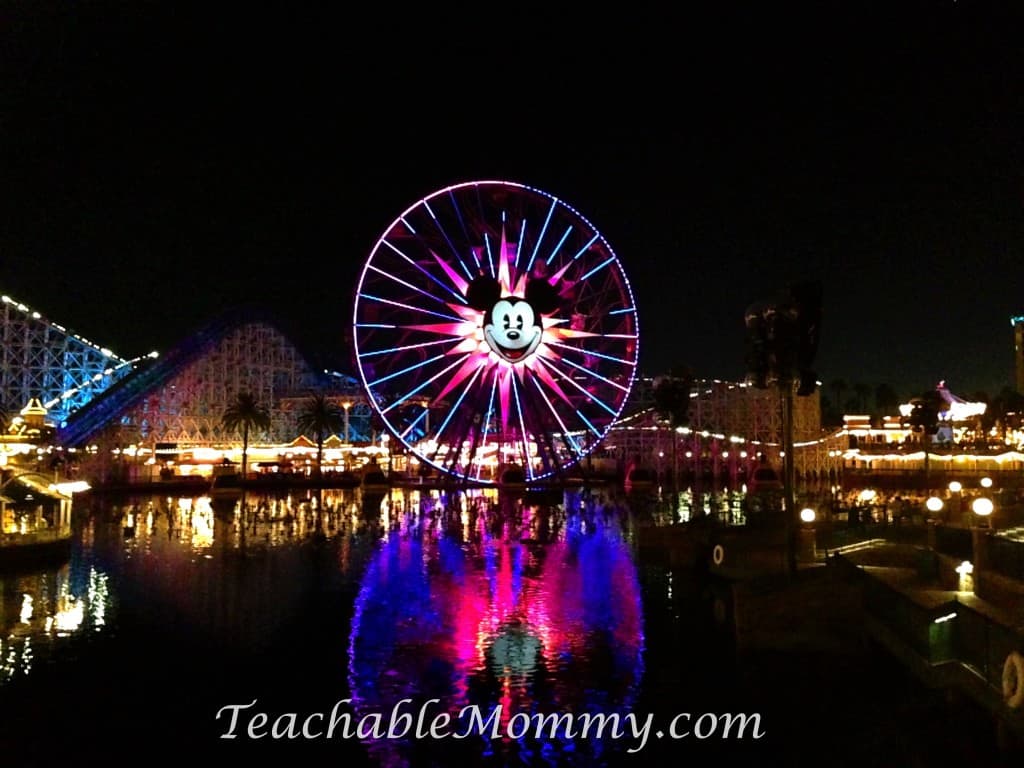 Advanced Dining Reservations. (ADRs)
I recommend planning your dining if nothing else. Dining at Disney is no different than going out on a special date in your own town. Minus the yummy Mickey inspired treats but I digress. Reservations are key or I'm standing there holding a pager waiting for a hour without any option of a FastPass.
Who wouldn't want to eat breakfast at Chef Mickey's?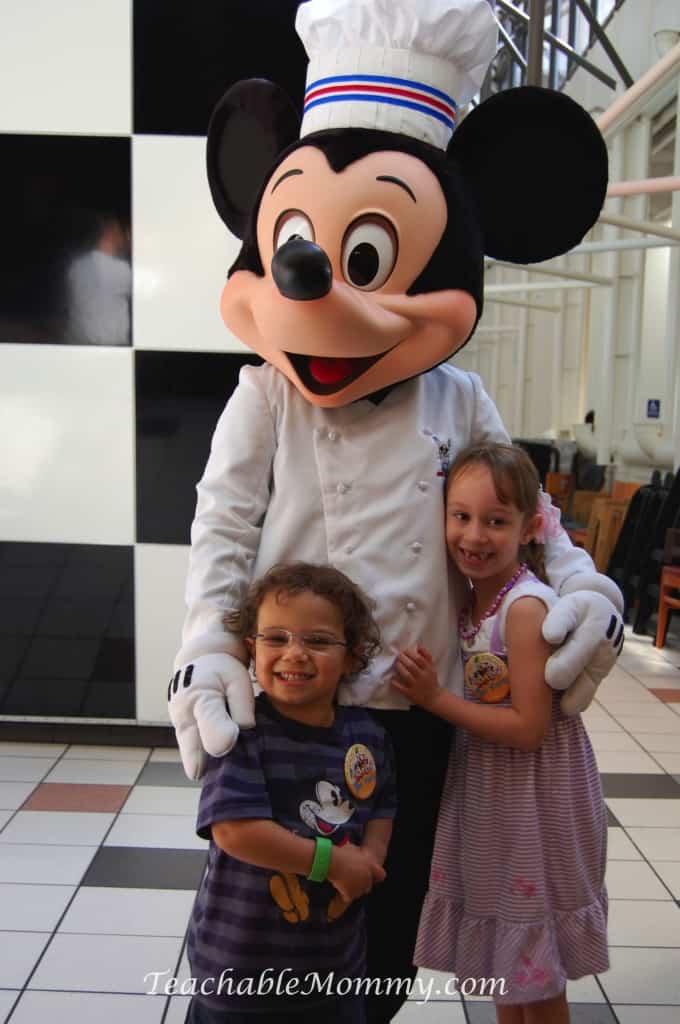 If you really crave spontaneous eats let me recommend two plans of attack.
One, don't plan your quick service meals. Just wander around a pick a place. Two, leave one or two days open and just see where you can get into that day. We did that on our last trip and ended up eating at a delicious place in Hollywood Studios.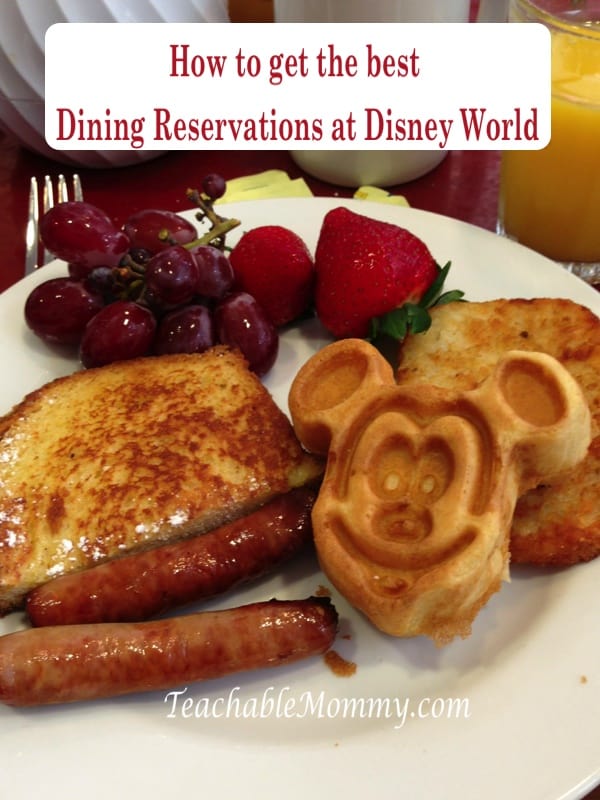 See my tips for getting those ADRs.
FastPass +
Personally I love FastPass + and the Magic Bands. Guests who stay at a Walt Disney World resort can book their FastPass + selections 60 days in advance. Those staying off property, 30 days.
Depending on time of year I will say I wouldn't stress scheduling every single one. The ones that you know are going to fill up- Seven Dwarfs Mine Train, Elsa & Anna, any of the thrill rides, schedule those. You can choose not to, but if you really want to meet Elsa and Anna be prepared to camp out in front of Fairytale Hall.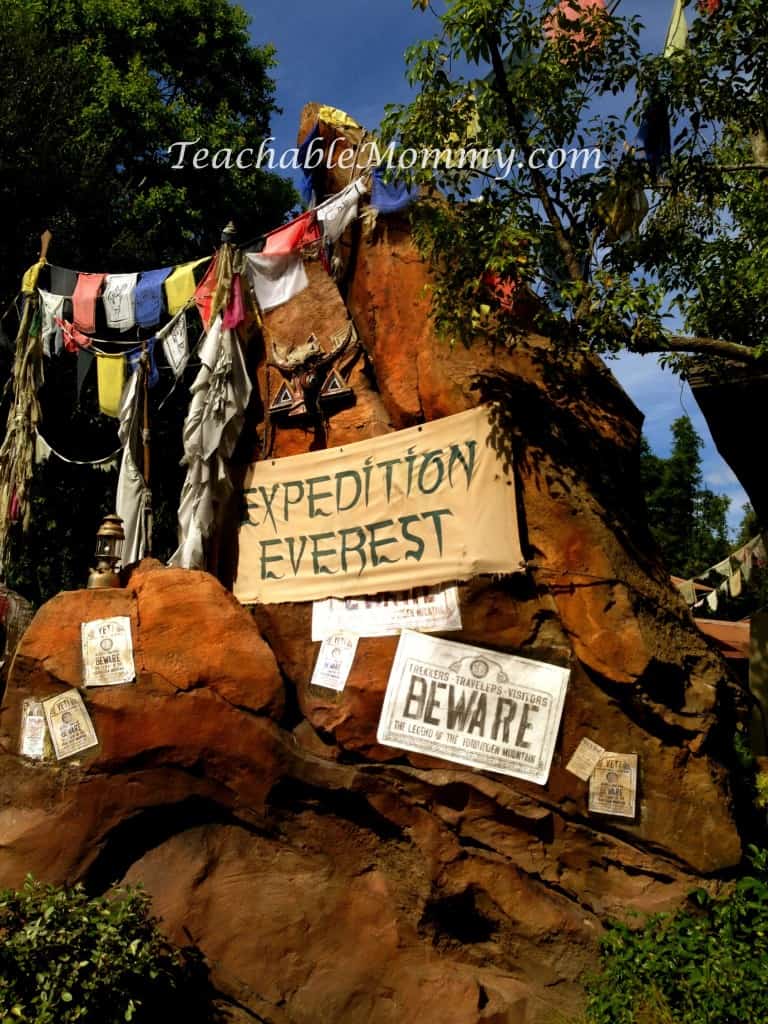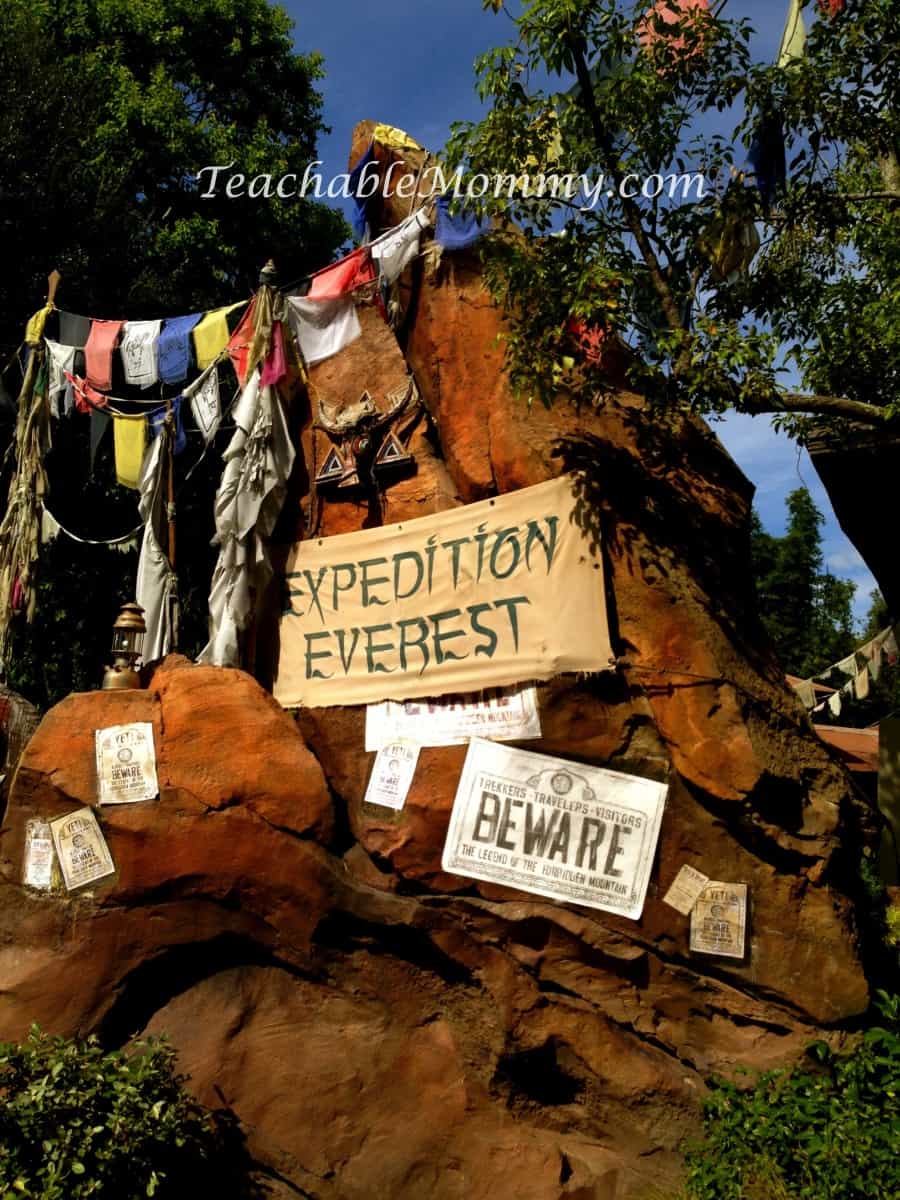 Research crowd calendars for your vacation dates. Our last trip (early October) and this upcoming one, we will be there during lower crowd levels. I did not schedule any FastPass selections prior to getting there other than our first day and the day I wanted my daughter to meet Rapunzel. Everything else was the night before or sometimes right there in the park.
Do not let crowd levels scare you off! If you are visiting Walt Disney World during heavy crowd levels I would suggest planning as much as you can in advance- Dining, FastPass, which park for each day, just to ensure that your entire family gets to enjoy their days.
Even waiting in line can be fun and a chance to discover the magical details all around. We like to play I-Spy, Hidden Mickey, and discuss our favorites from the day. The kids love it and it passes our time in line fairly quickly.
Hakuna Matata.
However you choose to enjoy Walt Disney World or Disneyland, no worries! Take time to enjoy the parks, discover new things to do, and most importantly get lost in the magic of being at a Disney Park with the ones you love most.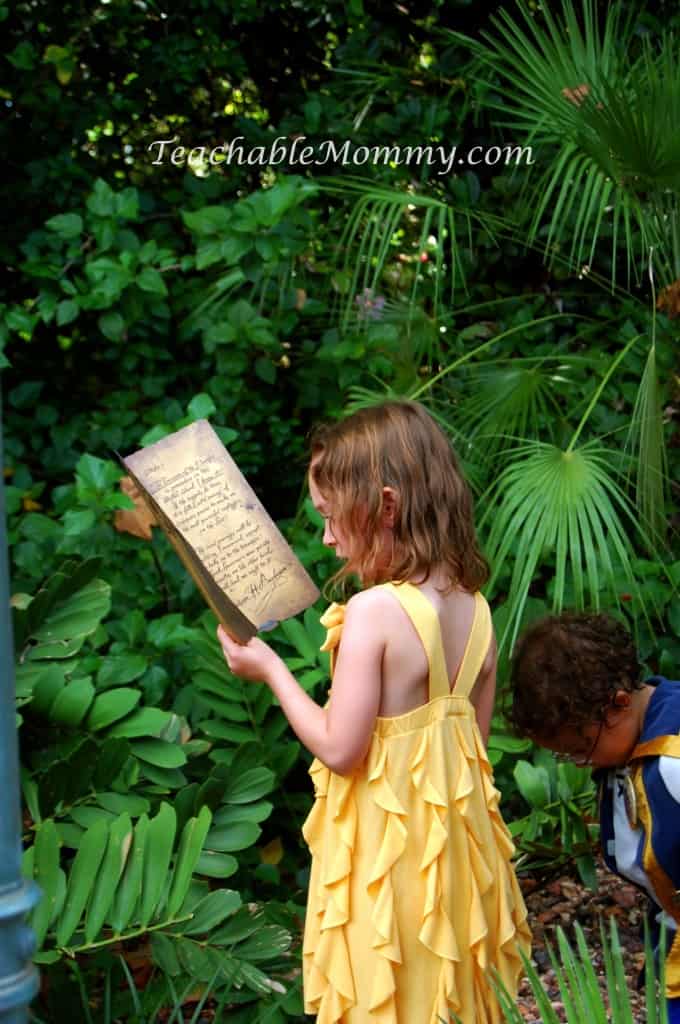 In Adventureland, the kids are looking for clues with their treasure map near Pirates of the Caribbean.
Dale is taking my daughter to get revenge on Donald for stealing all his nuts.