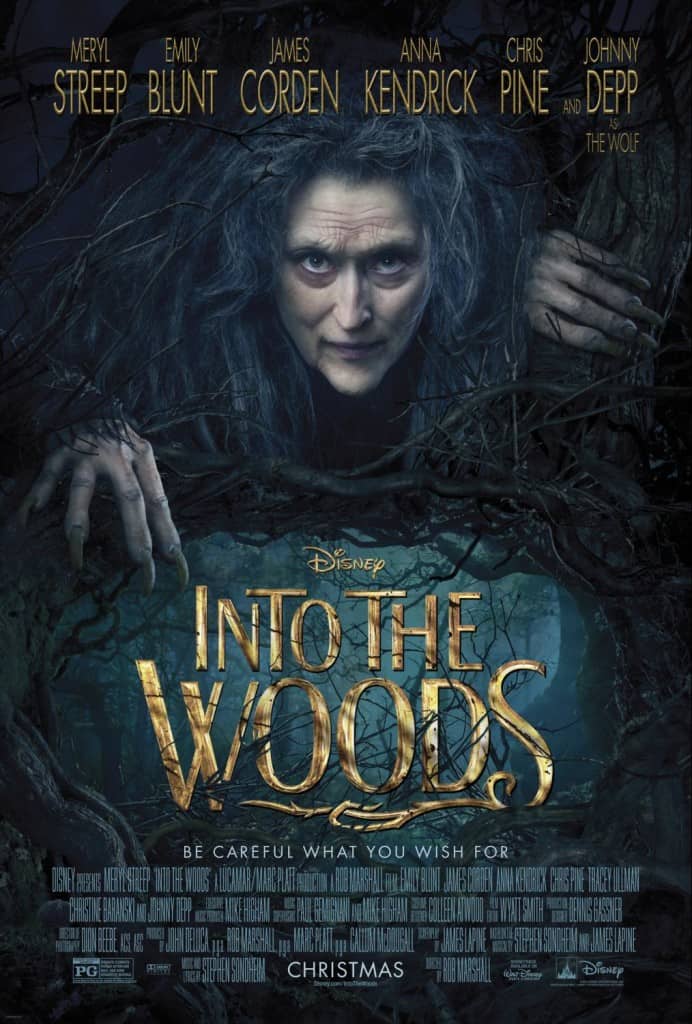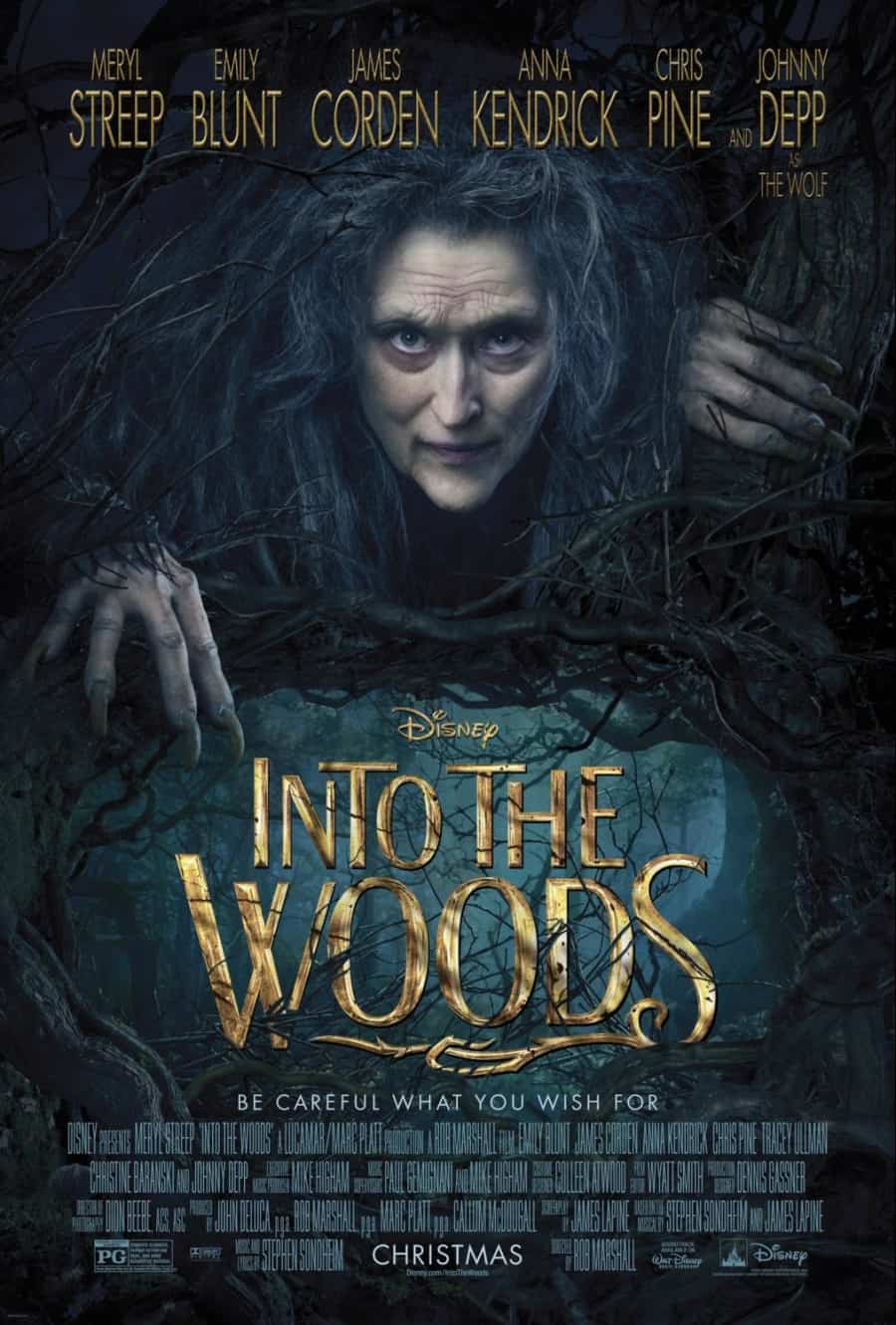 This Christmas, unwrap the present that is the all new movie musical-Into the Woods. It was amazing from start to finish. Although I have heard of the Broadway version, I have never seen it. I couldn't wait to dive into some of my favorite fairytales in a whole new way.
If I were to write everything I loved about Into The Woods, lets just say this post would go on and on. It was just that good. Music, characters, sets, cast, effects, I mean I cannot think of anything I didn't enjoy. Everything was perfect. In fact my friends and I have been texting each other song quotes since we watched it. Agggonnnnyyyy – you'll see what I mean when you watch!
I expected to hear amazing songs and follow along intricate, intertwining storylines. What surprised me was all the humor. Again, I have no idea how the Broadway version runs, but Disney's Into The Woods was an ideal mixture of drama, humor, love, suspense, and of course music.
Meryl Streep blazed onto the screen as the witch in one of my favorite roles she has ever portrayed.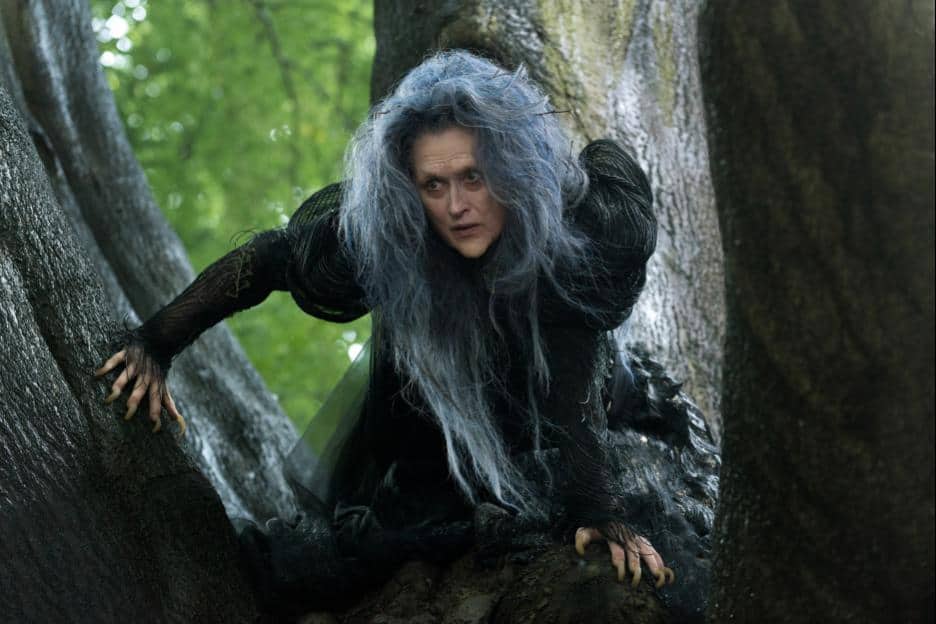 It would be hard to choose a stand out character, they each commanded the audience's attention in their own ways. I am always partial to Johnny Depp though, and he did not disappoint as the wily, devious Wolf. Bonus points for being able to hear him sing again.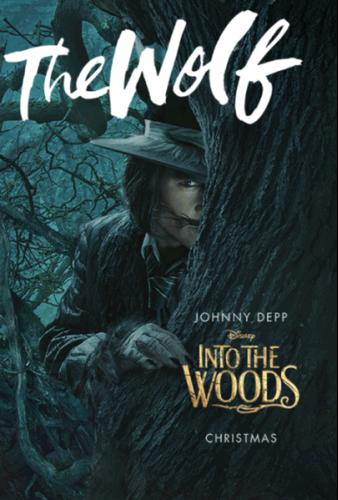 Emily Blunt blew me away. I did not expect her to be as strong of a character or steal every scene she was in!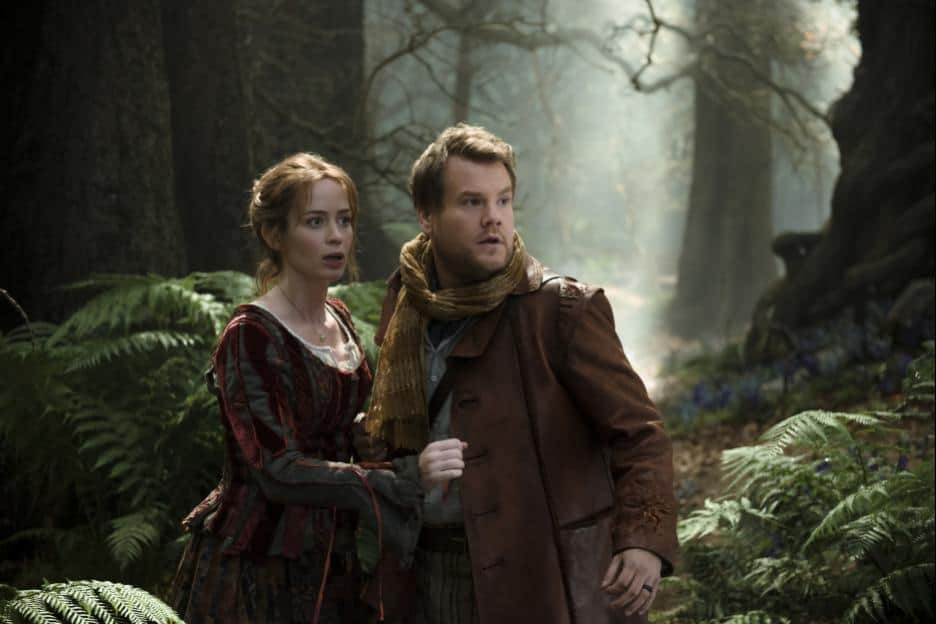 The Princes' song. I'm not sure if it was meant to be so over-the-top it was hilarious but we laughed and still laugh thinking about it. The entire Agony scene reminded me of my favorite boy band videos from the 90s and I loved every second of it.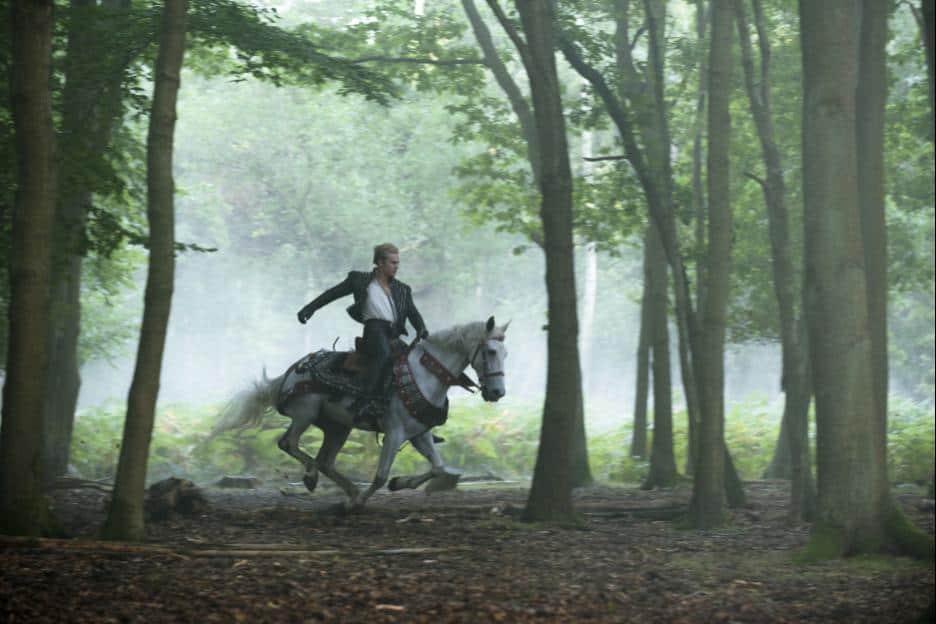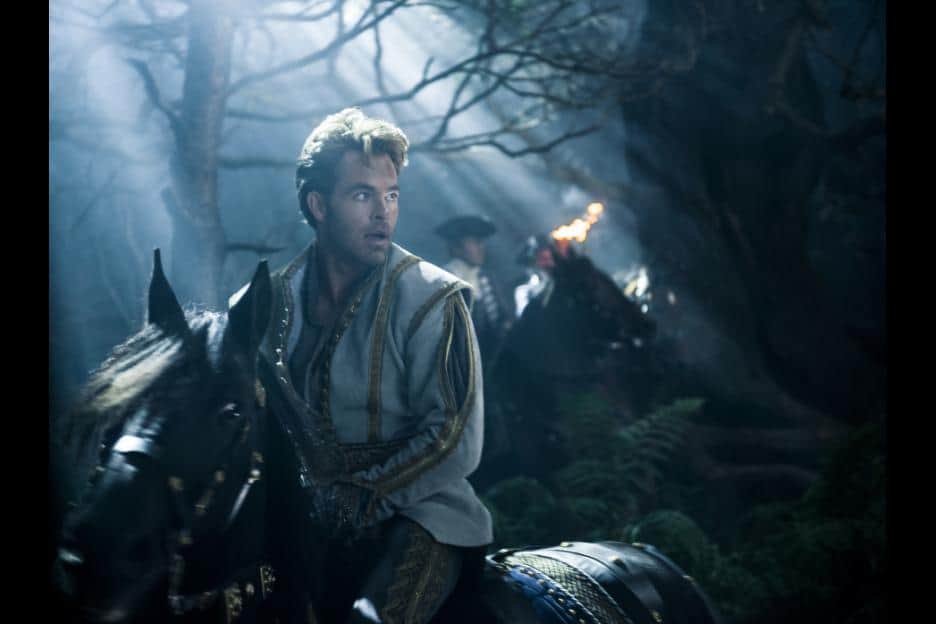 Last but certainly not least, Anna Kendrick is playing our very unsure of herself Cinderella. What exactly does she want? Maybe we should all be careful what we wish for…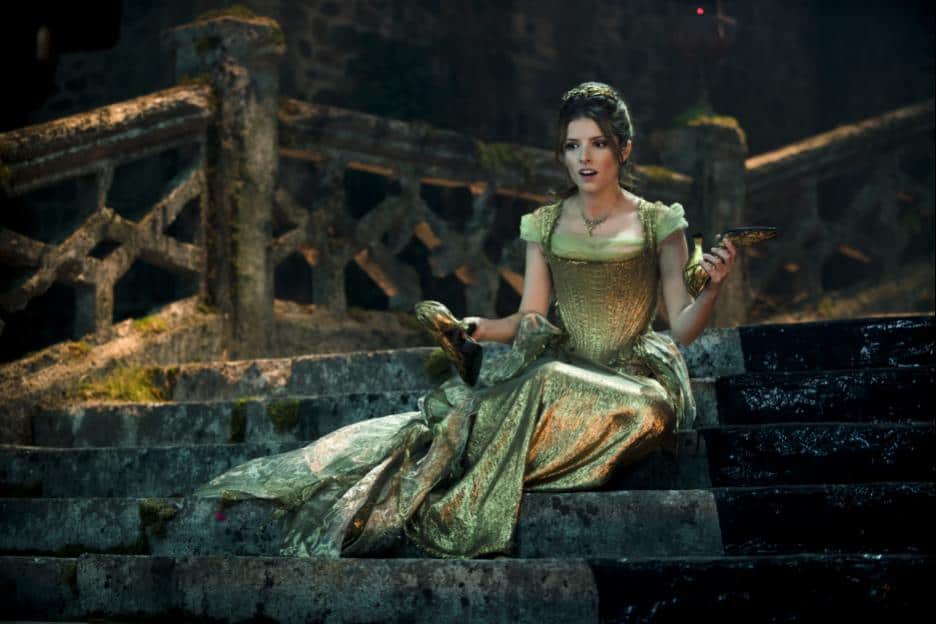 Official Trailer
"Into the Woods" is a modern twist on several beloved fairy tales, intertwining the plots of a few choice stories and exploring the consequences of the characters' wishes and quests. This humorous and heartfelt musical follows the classic tales of Cinderella (Anna Kendrick), Little Red Riding Hood (Lilla Crawford), Jack and the Beanstalk (Daniel Huttlestone), and Rapunzel (MacKenzie Mauzy), all tied together by an original story involving a Baker and his Wife (James Corden and Emily Blunt), their wish to begin a family and their interaction with the Witch (Meryl Streep), who has put a curse on them.
Fun Facts:
Production on "Into the Woods" began in September, 2013 at Shepperton Studios and on locations throughout England.

Stephen Sondheim has received eight Tony® Awards, more than any other composer in history. He has won seven times: Best Music and Best Lyrics for "Company" (1971); and Best Score for "Follies" (1972), "A Little Night Music" (1973), "Sweeney Todd" (1979), "Into the Woods" (1988) and "Passion" (1994). His eighth honor was a 2008 Special Tony Award for Lifetime Achievement in the Theatre.

The foundation of the Woods set, built on Stage H at Shepperton Studios, was made up of 2,000 tons of soil, over 600 ferns, acres and acres of ivy and countless pallets of moss and turf.

95 percent of the trees used on the Woods set were real trees, which included 30-foot pine trees and hundreds of 25-foot oak tree branches, the leaves of which had to be removed and replaced with artificial ones (so they would last longer). The remaining five percent were full- sized whimsical trees constructed from plaster.

There were four cows cast to play Milky-White. Their names were Tug, Diamond, Two Fold and Pearl.

Rapunzel's hair in the film is 20 feet long. The braid is made from real hair and weighs almost six pounds.

The music for the film was pre-recorded over a two-week period at Angel Studios in London with a 56-piece orchestra, composed of some of the best musicians from the London Symphony Orchestra and London Philharmonic.
Go see Into the Woods without delay this Christmas!